The D2 Visa for Portugal is your gateway to European residency, offering an enticing path to a world of opportunities and a vibrant continental lifestyle.
What is the Portugal D2 Visa?
The Portugal D2 Visa was launched in 2018 and is a type of long-stay visa for Portugal that is specifically designed for entrepreneurs who want to start or buy a business in Portugal. 
The visa allows non-European Union citizens to stay in Portugal for up to 4 months and after applying for the resident permit. A Portuguese Residence Permit after the D2 Visa is valid for two years and then it can be renewed for three years contingent on the continuity of the applicant's professional activities. After five years of legal residency, the individual may apply for Portuguese nationality.
The D2 visa is also known as the "Entrepreneur Visa" or "Business Visa" is issued to individuals who wish to invest in a Portuguese company or start their own business in Portugal. The visa aims to support the growth of innovative and sustainable startups that can contribute to Portugal's economy.
The main requirements for the business visa are quite soft because you can open your company in any sector, from a retail shop to a coffee or a restaurant and you don't need to get any approval form a Portuguese incubator.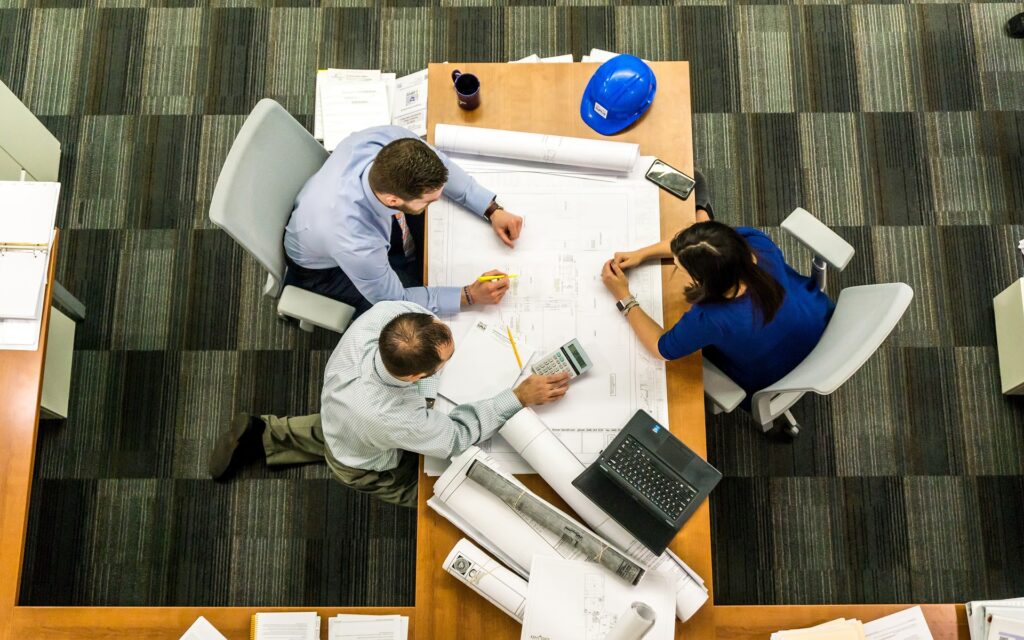 Categories of D2 Visa Portugal
Entrepreneurs with innovative business ideas find an avenue to establish new companies within Portugal, injecting fresh vitality into the entrepreneurial landscape. 
Simultaneously, established business owners seeking to expand their presence abroad can utilize the D2 visa to establish branches, harnessing their expertise to catalyze economic growth.
Independent Service Provider
For independent or liberal professionals who possess contracts for providing their services in Portugal, this visa offers an opportunity to seamlessly integrate into the country's economic and cultural milieu. 
By extending a warm welcome to these skilled individuals, Portugal not only fosters innovation within its industries but also enriches its society through the infusion of cross-cultural perspectives and talents.
Who can apply for the Portugal D2 Visa?
Entrepreneurs seeking to establish a company in Portugal.
Business owners that want to establish a branch in Portugal but already have a company in their home country.
Independent or liberal professionals who wish to work in Portugal and already have a job offer in writing or a work contract.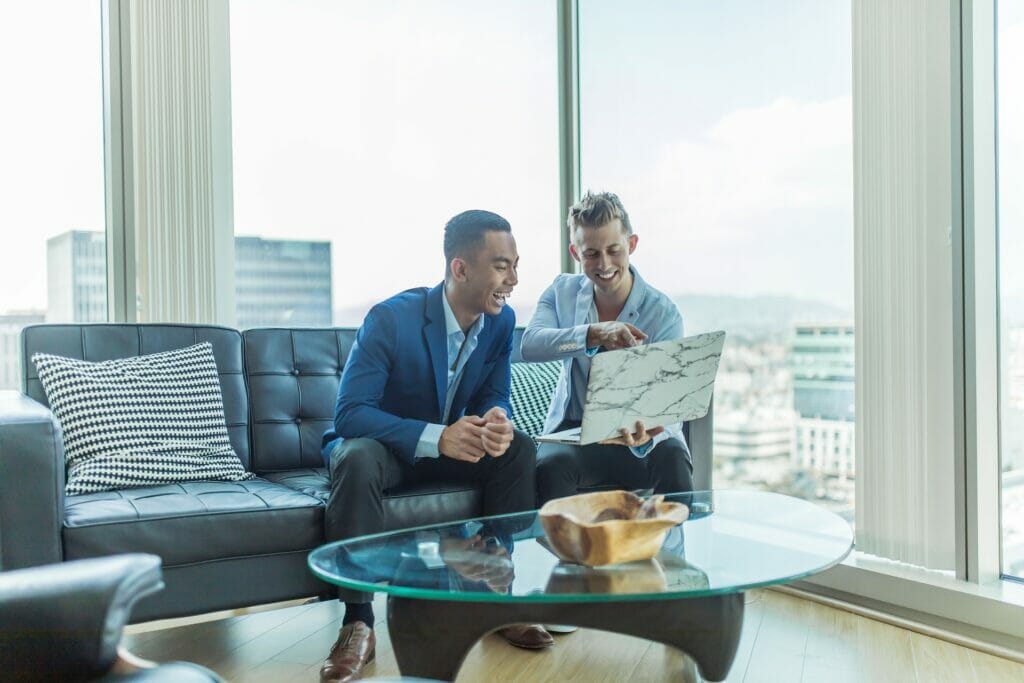 Portugal D2 Visa Benefits
Schengen Area
The D2 Entrepreneur Visa Portugal allows you visa-free entry and circulation through the Schengen Area.
Entrepreneurial Opportunities
Under the entrepreneur route, you have the opportunity to establish your own business in Portugal, contributing to the local economy and fostering innovation which also grant you access to the broader EU market, which can be advantageous for trade and business expansion.
Access to Healthcare system
Being a resident in Portugal you gain access to National Healthcare, also called SNS (Serviço Nacional de Saúde) and covers primary and secondary healthcare needs.
Path to Citizenship
After five years of legal residency, you may apply for permanent residency or to citizenship. However, in this case you'll have to pass a Portuguese language test.
Family Reunion
You are entitled to bring your family members who are already in Portugal or who will be joining you in Portugal such as your spouse or partner, children under 18 years, children over 18 years of age who are dependent on you or your spouse and your parents or your spouse/partner's parents if they are dependent on you.
Non-Habitual Resident tax regime
One of the D2 Visa benefits is the access to a special tax regime known as NHR (Non-Habitual Resident). Under this program, you are exempt from or pay very little taxes on any foreign-sources income.
Required Documents for Portugal D2 Visa
When applying for the Portugal D2 Visa, regardless of the specific route you're pursuing, you will typically be required to provide a combination of company documents and personal documents to support your application. Here's a general overview of the types of documents you will need:
1. Personal NIF and Bank Account
To apply for the D2 Entrepreneur Visa, you need to obtain a Portuguese Tax Number (NIF) and open a bank account in Portugal. To obtain a NIF, you can apply online or in person at a tax office in Portugal. Opening a bank account can be done remotely. You also need to appoint a tax representative in Portugal. 
2. Proof of Accommodation in Portugal
To be eligible for the D2 Business Visa, you need to demonstrate that you have secured accommodation in Portugal. This can be in the form of a rental agreement signed at least for one year or proof of property ownership.
3. Personal Financial means
In addition, the Portuguese authorities verify that you have sufficient means to reside in the country for at least one year. 
You must deposit in a Portuguese bank account and prior to the application a minimum of €9,120. In case of adding family members to the application, the following amounts must be added €4,560 /year for a partner and €2,740 /year for each child.
4. Visa Insurance
Visa insurance, also known as travel medical insurance or Schengen insurance, specifically caters to the requirements set by visa authorities for obtaining a visa. Typically includes coverage for emergency medical expenses, hospitalization, medical evacuation, and repatriation during the visa validity period, which means four months until you be eligible for the public health care system.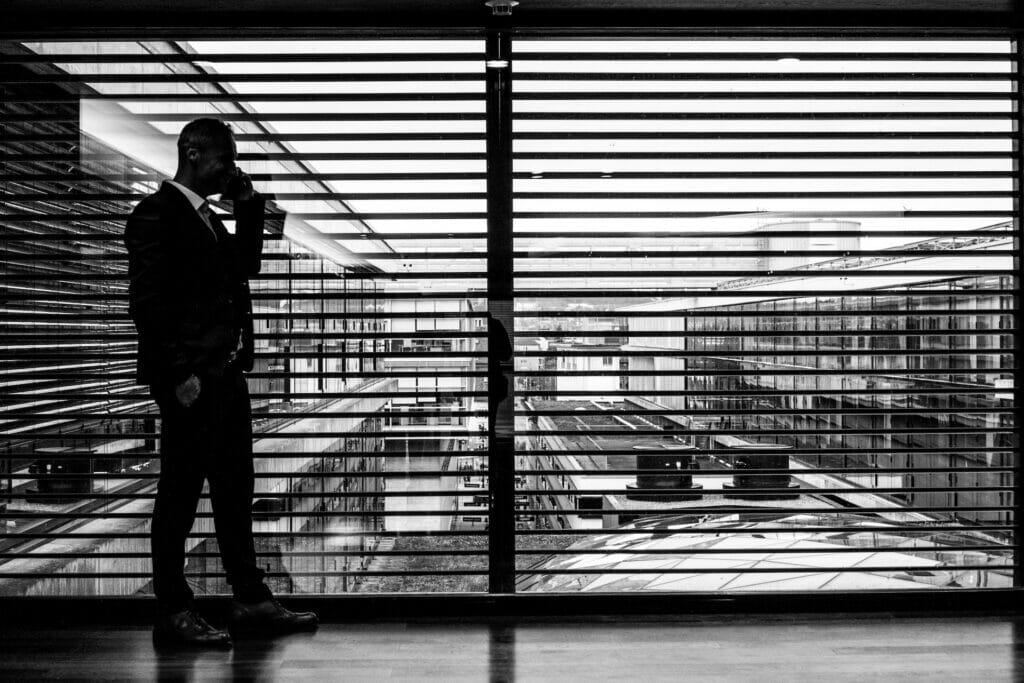 1. Letter of Investment
An applicant can provide a letter of intent or support from a potential customer, partner, or investor in Portugal. 
The letter should show that the proposed business has a potential market in Portugal and that it is likely to be successful.
2. Business Plan 
An applicant can have their business plan reviewed by a third-party expert, such as a lawyer or accountant, to assess its feasibility and viability.
3. Financial Resources
An applicant can provide proof of sufficient financial resources to cover their business startup costs during their stay in Portugal. 
This could include bank statements, investment portfolios, or proof of income from a job or other sources.
4. Share Capital
This initial investment guarantees that the business can continue to run even if it is not profitable. Portugal's small businesses have an average social capital of €5,000, which you should take into account when submitting your application.
5. Proof of Company Set-up
This includes any official documents showing that you have open a limited company in Portugal (LDA) which can have one or several partners or you have the means for establishing a company.
6. Open a Portuguese Business Bank Account
You will need to transfer to the business bank account the initial social capital defined when registering the company.
7. Contracts or Agreements
If you're an independent service provider you will need a written work contract or agreements detailing your services to be provided.
Application Process for the Portugal D2 Visa
The application process for the Portugal D2 Visa can involve several steps, and it's important to follow them accurately to ensure a successful application. Here's a general outline of the application process:
Step 1 – Personal NIF and Bank Account
Step 2 – Incorporating a company
Step 3 – Secure your Accommodation in Portugal
Step 4 – Submit your Visa Application at the Portuguese Consulate or Embassy.
Step 5 – Apply for a resident permit in Portugal at the (SEF). 
Costs of opening a company in Portugal
Establishing a company comes with a set of related expenses that should not be overlooked by those aiming to venture into business in Portugal. Here are the outlined costs and considerations for opening a company in Portugal:
1. Initial company registration fee: €360.00
2. Name reservation for the company:
€75.00 within 10 working days
€150.00 for expedited 24-hour service (Choosing a name from pre-approved list avoids this cost)
Is Portugal a good place for business?
Starting a business in Portugal can offer several benefits and opportunities. Here are a few reasons why you might consider doing so:
Easy Process of Registering a Company
Portugal offers a streamlined and efficient process for registering a company, making it an attractive destination for entrepreneurs. 
The straightforward registration procedure involves selecting a business name, choosing a legal structure, appointing directors or partners, and obtaining necessary tax identification numbers. 
The user-friendly online system facilitates the entire process, allowing business owners to navigate administrative requirements with relative ease.
Strategic Geographical Position
Portugal's strategic geographical position on the southwestern edge of Europe positions it as a bridge between continents. 
This advantageous location facilitates access to both European and international markets, enabling businesses to establish strong trade connections with neighboring countries, as well as emerging markets in Africa and South America.
Reduced Tax in Madeira and Azores
Both the Madeira and Azores regions offer specific tax benefits and incentives to attract foreign investment and business activities, making them appealing locations for certain types of ventures.
Country Is Open to Foreign Investors
Portugal actively welcomes foreign investors and entrepreneurs, offering a business-friendly environment for international ventures.
The government's commitment to fostering foreign investment is reflected in various incentives, such as favorable tax policies, residency programs, and support mechanisms for startups. 
Supportive Infrastructure
Portugal boasts modern and well-developed infrastructure that contributes to the smooth operation of businesses. The country's advanced transportation networks, including ports and airports, facilitate efficient logistics and trade.
A robust telecommunications network ensures seamless communication, enhancing connectivity both locally and globally.
Skilled Workforce
Portugal prides itself on having a skilled and educated workforce, equipped with a range of qualifications and expertise.
Many professionals are proficient in languages such as English, which fosters effective communication in an international business context.
The availability of skilled talent supports various industries, from technology and innovation to traditional sectors.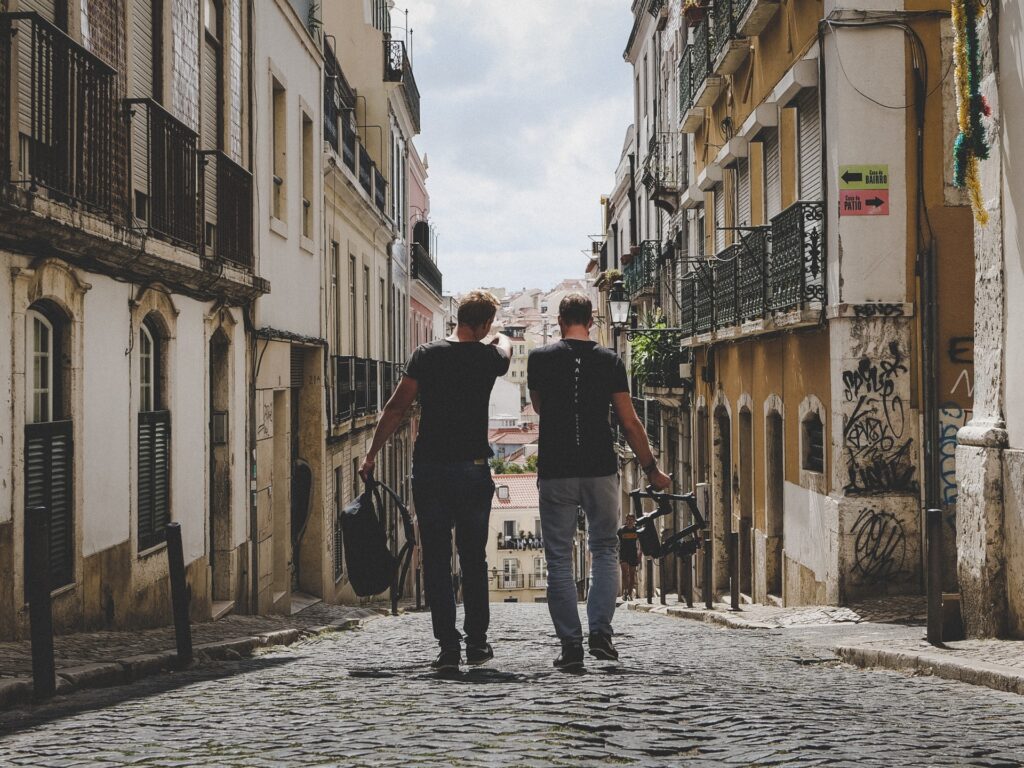 Portugal D2 Visa minimum stay requirement and renewals​
As a holder of a temporary permit, you must stay in the country at least 16 months per the first 2 year period and per the subsequent 3 years period provided no absence for more than 6 consecutive months, otherwise your permit can be invalidated.
For the holder of a Permanent residency Permit, the minimum stay is 30 months during each 5 years period provided no absence for more than 24 consecutive months, otherwise your permit can be invalidated.
*Longer absence periods maybe be considered for proven professional or force majeure reasons
Processing time of Portugal D2 Visa
After submitting your D2 visa application at the Portuguese embassy or consulate, you can anticipate a decision within up to 60 days. Once you receive approval, you have 120 days to enter the country; otherwise, the visa will expire, and you will need to submit a new application. 
Upon your arrival in Portugal, you must visit SEF to apply for a residence permit. The processing time for the residence permit application can take up to 90 days, depending on the pending workflow at SEF.
Below, you can find a flowchart to better understand the process.
Cost of the Portugal D2 Visa
The cost of the D2 visa is relatively low and varies depending on the consulate where you apply, but for a single applicant you may expect to pay:
€80 for your entry visa application at the Consulate in your home country
€170 to submit and receive your resident permit from the SEF in Portugal
You should have to consider some additional costs regarding flight tickets, travel insurance, relocation services, accommodation, paperwork including translations or documents apostille.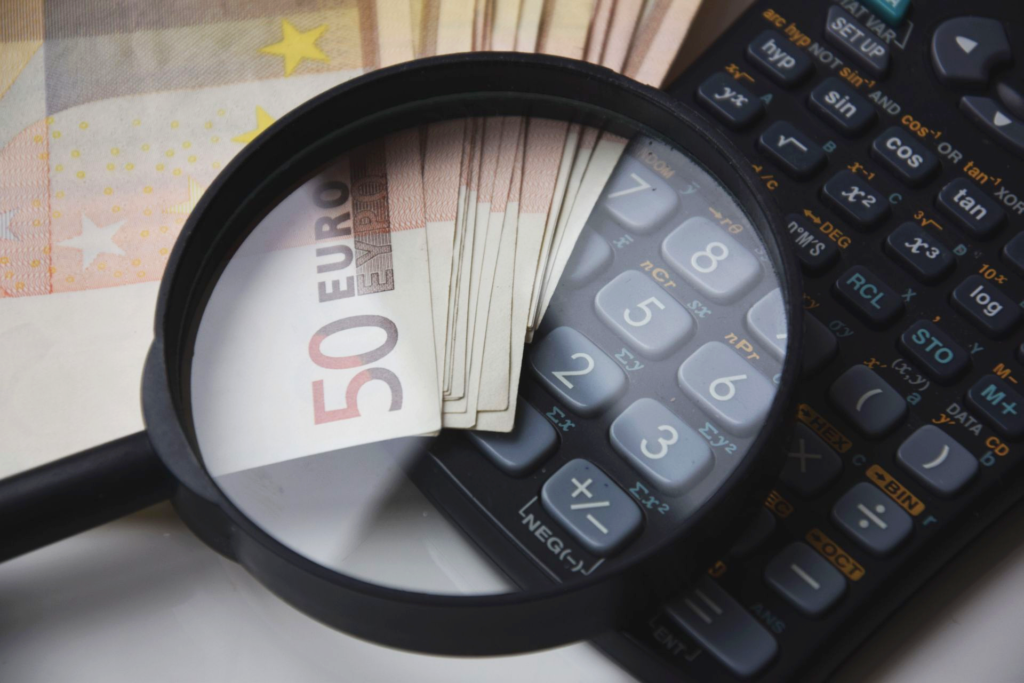 Portugal D2 Visa vs Start-up Visa
Both the D2 visa and the Start-up visa in Portugal are designed to attract foreign entrepreneurs to the country and promote innovation and economic growth. 
However, there are some key differences between the two visa options:
Eligibility
The D2 visa is open to any non-European Union citizen who wishes to start a business in Portugal, while the Start-up visa is specifically for entrepreneurs who want to develop innovative and scalable startups in the technology and science fields.
Investment Requirement
The D2 visa requires a minimum investment of €5,000 Euros in the share capital, while the Start-up visa requires a minimum turnover or asset value of €325,000 per year in 5 years.
Business Plan
The D2 visa requires a viable business plan, while the Start-up visa requires a business plan with high innovation potential and scalability.
Residency Permit
The D2 visa allows for a one-year residency permit, while the Start-up visa allows for a two-year residency permit, which can be renewed for up to three years.
Acceleration Program
The Start-up visa offers access to an acceleration program, providing entrepreneurs with mentorship, networking opportunities, and resources to help grow their business.
In summary, while both the D2 visa and the Start-up visa in Portugal are geared towards entrepreneurs, the Start-up visa focuses on innovative and scalable startups in the technology and science fields, requires a higher investment, and offers access to an acceleration program. The D2 visa is open to all entrepreneurs, requires a lower investment, and focuses on a viable business plan.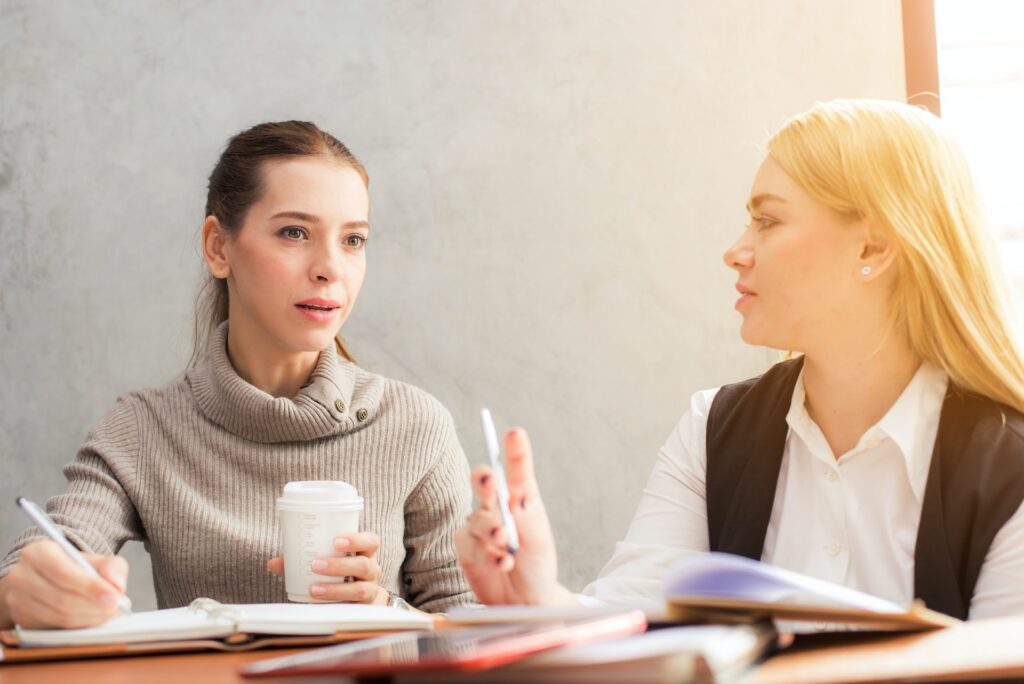 Why choose Portugal Residency Advisors for your relocation to Portugal?
We know Portugal. Due to our extensive local knowledge, we believe that concentrating our services in a single country destination is the best way to give you the most thorough and useful information. 
One single channel of communication for the entire process. We provide you with a comprehensive service that covers all aspects of your move, from identifying the ideal residency visa to finding your new home or helping you to settle. 
We recommend what's best for you based on an extensive process experience that saves time and money to clients. Our pricing is clear and competitive, and we don't sell services that make us more money.
Technology plays a very important role in our company. We minimize our clients' involvement in paperwork. We are customers ourselves and we know how to serve you.
Frequently asked question about the Portugal D2 Visa
Who is eligible for the Portuguese D2 visa?
The D2 visa is available for new business start-ups, independent professionals, immigrant entrepreneurs, company owners, shareholders seeking a long-term residence visa.
How long does it take to obtain a Portugal D2 visa?
After applying for a D2 visa at the Portuguese consulate, the expected processing time is up to 60 days.
How much is the minimum investment for the Portugal D2 visa?
The Portuguese authorities do not have a prescribed investment amount and it depends on your specific plan or project in Portugal. However, you must demonstrate a minimum of €760 per month in your bank account for basic living expenses.
Can I apply for the D2 visa Portugal with my family?
No, the D2 visa is primarily for business owners or partner shareholders. Family applications fall under the category of D6 Visa available for family reunification and require first a successful residency permit from the D2 visa holder.
Can I open a company remotely?
Yes, you need to delegate legal power of attorney to a Portuguese representative, lawyer, consultant, or any person who resides in Portugal. 
The power of attorney must be validated by the Ministry of Foreign Affairs or the Portuguese consulate in your home country.
What is a D2 business plan in Portugal?
Prospective D2 visa applicants are obligated to present a robust business plan and a firm commitment to investment, which will be used to substantiate the feasibility of their business venture. Additionally, they must demonstrate the company's significance in terms of its economic, social, scientific, technological, or cultural contributions to the country..
How long is the D2 visa Portugal valid?
The D2 visa valid for 120 days. Upon arrival in Portugal, you must visit the SEF (Foreigners and Borders Service) for biometric data collection in order to obtain a residence permit which is valid for two years.
Can I legally work in other jobs while holding a D2 visa in Portugal?
Yes, you are allowed to work in multiple legal jobs while holding a D2 visa in Portugal.
After opening my company in Portugal, can I hire employees from other countries?
Yes, however the requirements for hiring employees are different from those of the D2 visa, so you will need to obtain a different visa to incorporate those employees.
What is the minimum stay in Portugal required after obtaining a resident permit?
You must stay in Portugal for either 6 consecutive months or 8 months intermittently.
What is the social security tax obligation for employees, partners, and directors?
The social security obligation for these individuals is 11% of their salary (paid by the employee) and 23.75% (paid by the company).
How long does it take to open a company or branch office in Portugal?
After submitting the necessary documents, creating a company can take one working day.
To obtain a D2 Visa, applicants must either establish a new company in Portugal, purchase an existing business, or acquire its shares. The D2 Visa does not specify a minimum investment requirement, but applicants are required to demonstrate sufficient funds to initiate and sustain their business endeavors.
What is the difference between D7 and D2 visa in Portugal?
The Portugal D2 visa is designed for foreign individuals seeking to make investments in businesses within the country. The D7 visa is tailored for foreigners with substantial passive income who wish to enter Portugal and secure residency.