In a world increasingly marked by mobility and the pursuit of new horizons, the dream of leaving behind the familiar and venturing to the captivating landscapes of Europe has enticed many Australians. 
For those seeking a gateway to the Old Continent, Portugal emerges as an alluring choice. With its temperate climate, endless stretches of pristine beaches, and an inviting atmosphere that can make anyone feel right at home, Portugal beckons as the ideal destination for Australians looking to embark on their European adventure. 
In this article, we'll explore the compelling reasons why Portugal stands out as a top pick for Australians seeking the perfect European escape.
What do Portugal and Australia have in common?
Warm and Friendly People: Portuguese people are known for their warmth and friendliness, which can make newcomers feel welcome and at ease. Their hospitality can be reminiscent of the friendly Australian spirit.
Beautiful Coastlines: If you're from a coastal region in Australia, Portugal's stunning coastline along the Atlantic Ocean can remind you of home. The beaches and coastal towns in Portugal offer a coastal lifestyle that may feel familiar.
Wine Production: Both countries have thriving wine industries. Portugal is renowned for its Port wine and Vinho Verde, while Australia is known for its diverse wine regions, such as the Barossa Valley and Margaret River.
Shared Love of the Outdoors: Both Australians and the Portuguese have a deep appreciation for outdoor activities. Portugal's Mediterranean climate and beautiful landscapes offer opportunities for outdoor adventures, such as hiking, surfing, and enjoying the beach, similar to the outdoor lifestyle in Australia.
Café Culture: Portugal has a strong café culture, where people gather at local cafes for coffee, conversation, and relaxation. If you're accustomed to the café culture in Australia, you'll find it easy to adapt to this aspect of Portuguese life.
Laid-Back Lifestyle: Portugal is known for its relaxed and laid-back lifestyle, similar to the Australian way of life in many respects. The slower pace of life and emphasis on enjoying leisure time can create a sense of comfort for Australians.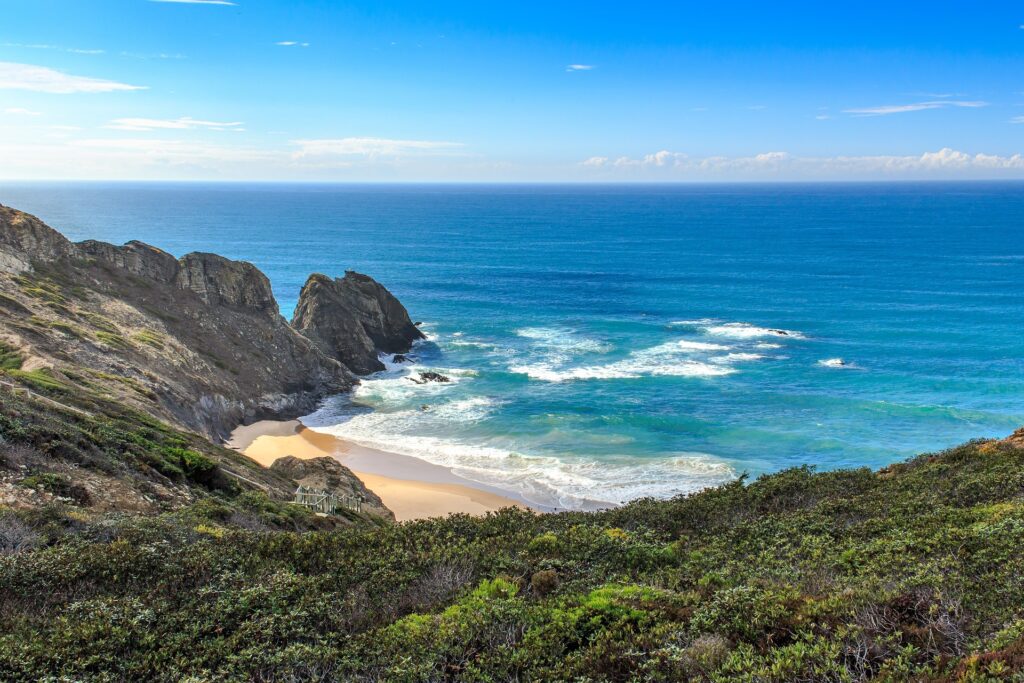 How to move from Australia to Portugal?
Australians looking to make the move from Australia to Portugal must navigate the essential immigration procedures to ensure a smooth transition and establish their legal status in their new home.
For non-EU citizens, including Australians, planning to reside in Portugal for more than 90 days, it is crucial to initiate the process by applying for a residence visa. This visa grants the necessary authorization for an extended stay in Portugal.
Upon arrival in Portugal, the next crucial step for Australian citizens is to visit SEF (Serviço de Estrangeiros e Fronteiras), also known as the Immigration and Borders Service. At SEF, you can complete the application for a residence permit, a fundamental requirement for securing your legal residency in the country.
Residency Visas for Australians
Portugal D7 Visa for passive income holders
Portugal D7 Visa, also known as the Retirement Visa or Passive Income Visa, was introduced in 2007 by the Portuguese government, allowing non-EU/EEA/Swiss citizens to apply for temporary residency in Portugal.
Retirees and individuals with a minimum regular minimum passive income of €760 per month can apply for the Portugal D7 Visa. This income can include pensions, real estate, royalties, dividends, financial investment, or intellectual property.
Portugal D8 Visa for digital nomads
The D8 Visa also know as, Digital Nomad Visa Portugal, was introduced in October 2022 by the Portuguese government, allowing non-EU/EEA/Swiss citizens to apply for temporary residency in Portugal while working remotely from Portugal.
The Portugal Digital Nomad Visa has two different routes:
Temporary Stay Visa: The Temporary Stay Visa is perfect if you don't want to apply for permanent residency, but you would like to stay in Portugal for an extended period. The Visa is valid for one year and can be extended for another two years.
Residence Permit: The Residency Visa is a good solution if you want to stay in Portugal for more than one year. Please note that your Temporary Resident Visa is only valid for four months and within this period you need apply for a Permanent Residency Permit.
Portugal D2 Visa for entrepreneurs
D2 Visa Portugal also known as the "Entrepreneur Visa" or "Business Visa" was launched in 2018 and is a type of long-stay visa for Portugal that is specifically designed for entrepreneurs who want to start or buy a business in Portugal.
The visa allows non-European Union citizens to stay in Portugal for up to 4 months and after applying for the resident permit. A Portuguese Residence Permit after the D2 Visa is valid for two years and then it can be renewed for three years contingent on the continuity of the applicant's professional activities.
Portugal Golden Visa for Investores
The Portugal Golden Visa program in Portugal, also known as the Residence Permit by Investment Program, is an investment immigration program that grants residency and citizenship rights to foreign investors who make a significant economic contribution to the country.
Investment funds: Contribution of €500,000 or higher, for the acquisition of units of investment funds or venture capital fund of funds under the Portuguese.
Business Investment: Minimum investment of €500,000 for constitution of a company in Portugal, combined with the creation of five permanent working jobs.
Scientific research: Capital transfer with a value equal to or above €500,000 for investing in research activities conducted by public or private scientific research institutions.
Cultural heritage contribution: Known as the Cultural Golden Visa, donation of a minimum of €250,000 for investing in artistic output or supporting the arts, for reconstruction or refurbishment of the national heritage.
Job Creation: Incorporating a company and creation of at least, ten jobs positions.
In the last three options mentioned above, if the investment is located in a designated 'low-density' area, then a 20 percent discount applies.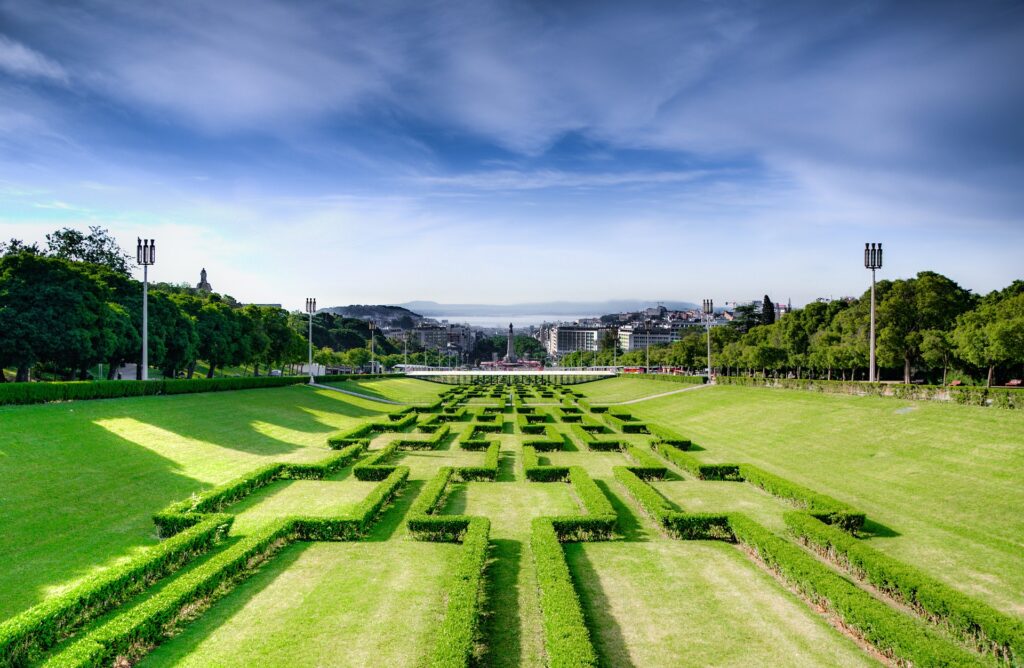 How to apply for a Portugal residency Visa?
The initial step in your move from Australia to Portugal is to apply for a Portuguese residence visa. To do so, you must submit the appropriate documentation to one of the Portuguese consulate offices in Australia. Here are the requirements to keep in mind when applying for a residence visa:
Visa Application Form
A Valid Passport
Two recent passport-size photos
Criminal Record certificate
Valid travel insurance, including medical coverage and repatriation
Documentary evidence of having accommodation in Portugal
Proof of sufficient means in Portugal (latest 3 months bank statements)
Declaration with the reasons for requesting Portuguese Residency
How long does it take for a visa application to Portugal?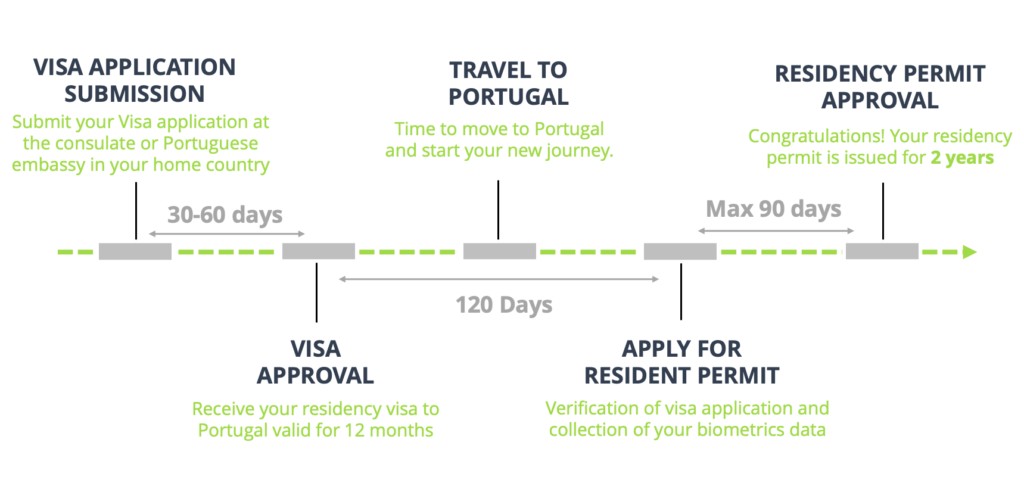 Become an EU citizen after Five Years
Australians  after residing in Portugal for five years as legal temporary residents they can decide to continue renewing their temporary residence status or apply for Portuguese citizenship through naturalization.
The Portuguese citizenship provides individuals with all the inherent rights associated with Portuguese nationality such as the right to vote, travel freely, and establish residence in any European Union member state. Obtaining Portuguese citizenship makes you eligible to apply for the Portuguese passport.
The Portuguese passport is a powerful travel document that holds a prestigious rank on the Global Passport Index for the year 2023. This index, which measures the strength of passports from countries around the world, has placed the Portuguese passport in the 14th position. 
As of 2023, the Portuguese passport provides its bearers with visa-free access to an impressive 175 countries across the globe. This means that Portuguese passport holders can embark on international journeys with ease, experiencing the cultures, landscapes, and wonders of a wide array of destinations without the hassle of obtaining a visa in advance.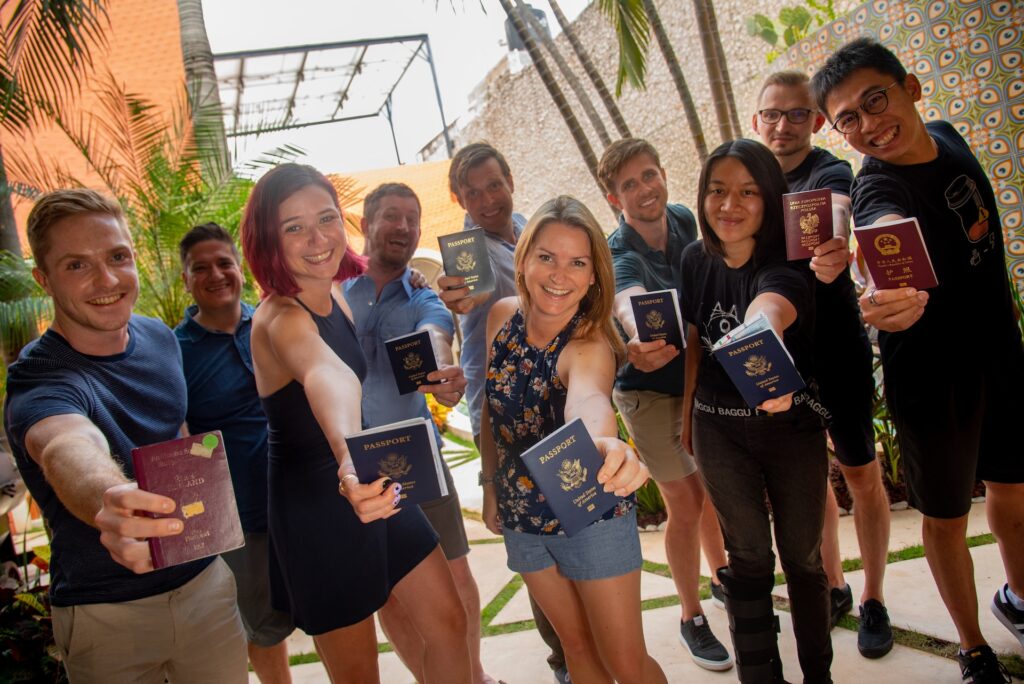 Best cities for Australians to live in Portugal
Australians looking to live in Portugal have several appealing cities to consider. Some of the best cities for Australians to live in Portugal include:
Lisbon: The capital city offers a vibrant urban lifestyle, a rich cultural scene, and a diverse expat community. With its historic neighborhoods, proximity to the coast, and excellent public transportation, it's a popular choice for expatriates.
Porto: Portugal's second-largest city, Porto, is known for its charming old town, wine culture, and artistic atmosphere. The cost of living in Porto is generally lower than in Lisbon.
Cascais: This coastal town near Lisbon is famous for its stunning beaches, beautiful parks, and a relaxed lifestyle. It's an excellent choice for those who prefer a beachfront environment.
Faro: Located in the Algarve region, Faro offers a Mediterranean climate, historic architecture, and a slower pace of life. The Algarve is also known for its beautiful beaches.
Aveiro: Known as the "Venice of Portugal" due to its picturesque canals and colorful boats, Aveiro is a charming and laid-back city on the coast.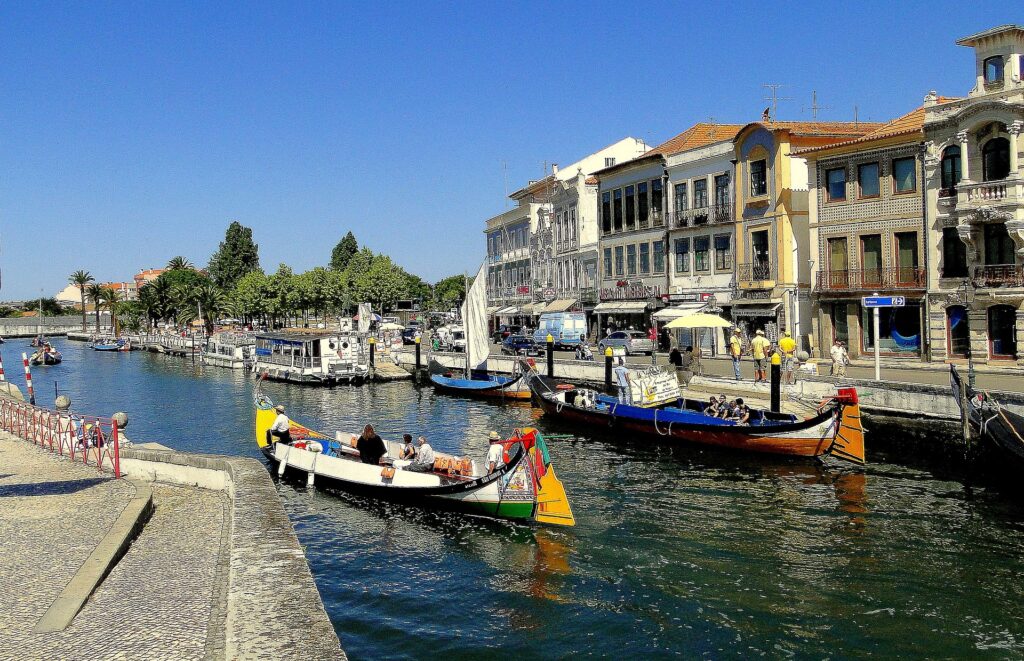 Taxation in Portugal vs. Australia
Portugal and Australia have different tax systems and rates, and it's essential to understand these differences if you're considering a move between the two countries. Here's a general overview of taxation in both nations:
Personal Income Tax: Portugal uses a progressive tax system with rates ranging from 14.5% to 48%.
Corporate Tax: The corporate tax rate in Portugal is a flat rate of 21%.
Value Added Tax (VAT): Portugal applies VAT, with standard rates of 23% and reduced rates of 13% and 6% on various goods and services.
Wealth Tax: wealth tax starting from 0,7% for high-value local properties over €600,000.
Inheritance Tax: In Portugal, there is no inheritance tax between spouses or close relatives, but there may be stamp duty on inherited real estate.
Personal Income Tax: Australia uses a progressive tax system with rates ranging from 19% to 45%.
Corporate Tax: The corporate tax rate in Australia is 30%, though lower rates may apply to small businesses.
Goods and Services Tax (GST): Australia applies a 10% GST on most goods and services.
Wealth Tax: Australia does not have a wealth tax.
Inheritance Tax: Australia does not have inheritance taxes, but Capital Gains Tax (CGT) may apply to assets transferred upon death.
Double Taxation Agreement between Portugal and Australia
Australia and Portugal do not currently have a Double Taxation Agreement (DTA) in place. This means that residents of both countries may be subject to double taxation on their income earned in the other country.
DTAs are bilateral agreements between two countries aimed at preventing double taxation of income and providing clarity on the taxing rights of each country. They can cover various types of income, including income from employment, business profits, dividends, interest, and royalties.
To avoid double taxation between Portugal and Australia there are several strategies that taxpayers can employ to minimize their tax burden. Here are some key considerations:
Tax Residency: Determine your tax residency status in both countries. Tax residency rules vary, but generally, you are considered a tax resident if you spend a certain number of days in a country or have a permanent home there.
Foreign Tax Credit: Utilize the foreign tax credit provisions in your home country's tax laws. Many countries allow taxpayers to credit foreign taxes paid against their home country tax liability, reducing the overall tax burden.
Tax Planning: Consult with tax professionals in both countries to develop a comprehensive tax plan. Tax advisors can help you navigate the complexities of international taxation and identify opportunities to reduce your tax liability.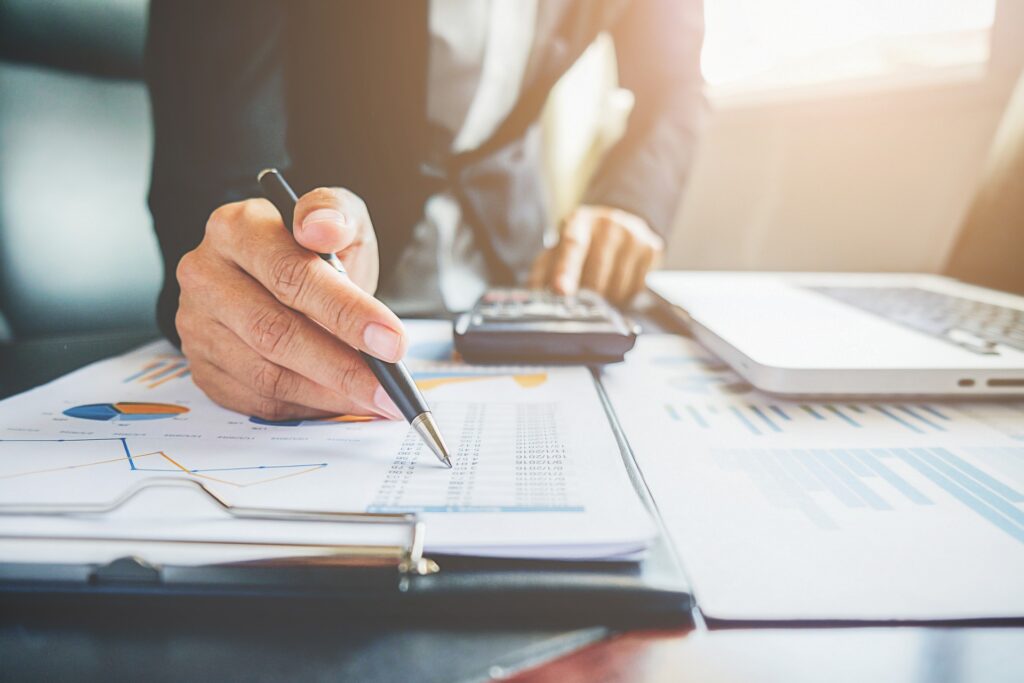 Differences between Portugal and Australia
Portugal and Australia are two countries with many differences due to their geographic locations, histories, and cultures. Here are some notable differences between Portugal and Australia:
Language: Portuguese is the official language of Portugal, while Australia's primary language is English. Australia's multicultural population also speaks many other languages.
Culture: Portuguese culture is influenced by its European heritage, with strong ties to art, music, and literature. Australia has a diverse and multicultural culture, with influences from Indigenous, European, and Asian cultures.
Wildlife: Australia is known for its unique and diverse wildlife, including kangaroos, koalas, and the platypus. Portugal has its own wildlife but is not as famous for its distinctive species.
Cuisine: Both countries have distinct cuisines. Portuguese cuisine features seafood, pastries, and Portuguese dishes like bacalhau (salted codfish). Australian cuisine includes meat pies, Vegemite, and Indigenous foods.
Indigenous Cultures: Australia has a rich and diverse Indigenous culture with unique languages, art, and traditions. Portugal does not have an Indigenous culture of the same nature.
Time Zones: Portugal operates in the Western European Time Zone (WET), while Australia spans multiple time zones, including Australian Eastern Standard Time (AEST) and Australian Western Standard Time (AWST).
Australian community in Portugal
To connect with the Australian community in Portugal, you can explore social media groups, expat forums, and local expatriate associations. Additionally, you may encounter fellow Australians in larger cities, coastal areas, and expat-friendly regions, where expat communities tend to be more prominent. Here are some examples:
Is Portugal a safe country?
Portugal's well-deserved reputation as one of the world's safest countries continues to be widely recognized. According to the 2023 Global Peace Index, a respected measure of safety and tranquility, Portugal proudly holds the seventh position. In comparison, Australia is ranked at #22 on the Global Peace Index.
What distinguishes Portugal is its unwavering commitment to maintaining social stability and ensuring safety for all. A low crime rate, a well-functioning legal system, and effective law enforcement agencies are the pillars of this effort. The result is a welcoming ambiance that celebrates diversity and fosters a profound sense of security, making it an enticing choice for individuals worldwide.
Cost of living in Portugal vs Australia
According to data from Numbeo, the cost of living in Lisbon, Portugal's capital city, presents a noteworthy contrast to Canberra, Australia's capital. In Lisbon, consumer prices and grocery expenses are estimated to be roughly 41% higher than in Canberra. This difference can significantly enhance the quality of life for Australians contemplating a move to Portugal.
What further adds to the appeal of Lisbon is the fact that rent prices are approximately 24.1% lower compared to Canberra. This financial advantage can translate into more affordable accommodation options for expatriates, allowing them to allocate resources to other aspects of their new life in Portugal,
Comparison Portugal vs Australia
Can foreigners buy property in Portugal?
Absolutely, both foreigners and Australians have the opportunity to acquire real estate in Portugal, and there are typically no substantial limitations on property ownership. Regardless of whether you hail from a European Union (EU) nation or a non-EU nation, Portugal welcomes property buyers from various backgrounds.
It's essential to understand that property ownership in Portugal is distinct from the process of securing residency status, and non-EU citizens may not necessarily require a residency visa to invest in a second home in Portugal.
Buying property in Portugal
Thinking about buying a property in Portugal? You may be wondering how to buy a house in Portugal. The process of buying a house in Portugal is generally straightforward, but there are some differences to be aware of compared to other countries. Find our more in our guide: Buying a house in Portugal. 
When it comes to property prices in Portugal, location plays a significant role in determining the cost of buying a home. Prices can vary substantially from one region to another, making it essential for potential buyers to consider their budget and preferences carefully. 
According to Idealista's selling price advertisement from September 2023 here's a breakdown of the price per square meter (m²) and the estimated cost for an 80m² property in different regions sorted out by price level.
Lisbon, as the capital and one of Portugal's most sought-after cities, Lisbon tends to command higher property prices. The average price per square meter (m²) in Lisbon stands at €3,841, making an 80m² property in this vibrant city cost around €307,280.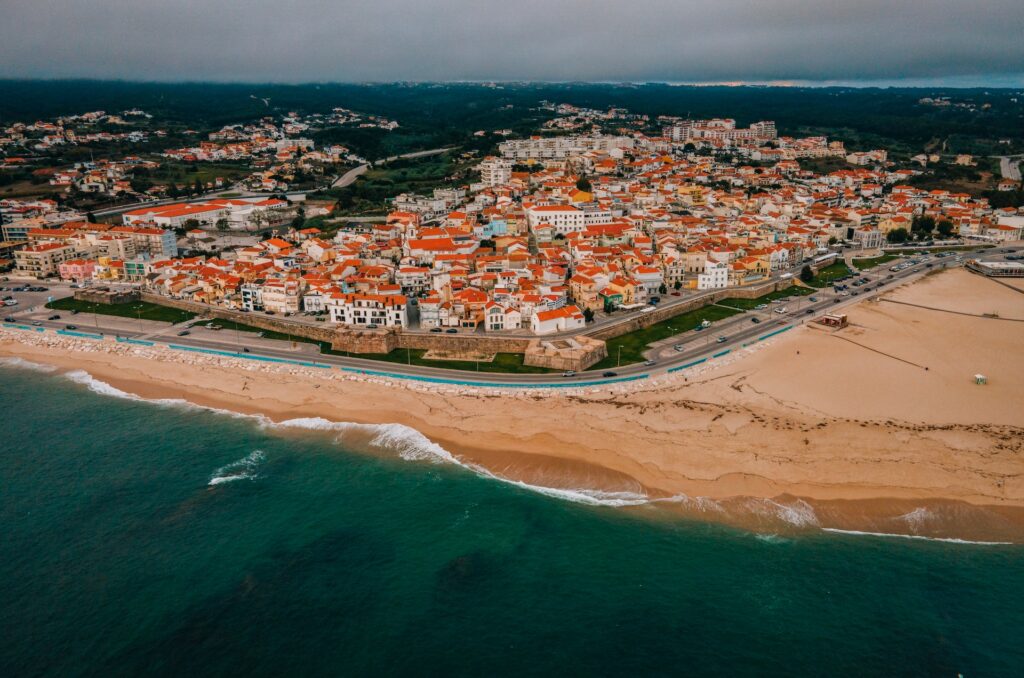 Why choose us to relocate to Portugal?
Local Expertise
We know Portugal. Due to our extensive local knowledge, we believe that concentrating our services in a single country destination is the best way to give you the most thorough and useful information. 
Holistic Approach
One single channel of communication for the entire process. We provide you with a comprehensive service that covers all aspects of your move, from identifying the ideal residency visa to finding your new home or helping you to settle. 
Transparent Service
We recommend what's best for you based on an extensive process experience that saves time and money to clients. Our pricing is clear and competitive, and we don't sell services that make us more money.
Simple Process
Technology plays a very important role in our company. We minimize our clients' involvement in paperwork. We are customers ourselves and we know how to serve you.
Frequently asked questions about Moving from Australia to Portugal
Do Australians need a visa to live in Portugal?
Yes, Australians need a visa to reside in Portugal for an extended period. The most common visa for retirees is the D7 Visa, which is for individuals with sufficient income to support themselves.
How do I apply for a Portuguese D7 Visa?
You can apply for a D7 Visa through the Portuguese consulate or embassy in Australia. You'll need to provide proof of income, health insurance, and other required documents.
Is it easy to find accommodation in Portugal?
Portugal has a range of housing options, and expats can find apartments, houses, or even traditional quinta (country estates). Some popular areas for expats are Lisbon, Porto, and the Algarve.
What is the cost of living in Portugal compared to Australia?
Portugal generally offers a lower cost of living compared to Australia, especially in terms of housing and daily expenses. However, it's essential to consider your specific lifestyle and location.
Do I need to speak Portuguese to live in Portugal?
While speaking Portuguese is helpful, many expats in Portugal get by with basic English, especially in larger cities and tourist areas.
What is the healthcare system like in Portugal?
Portugal has a well-regarded healthcare system. Expats can access public healthcare with the Portuguese National Health Service or opt for private healthcare plans.
Are there any tax implications for Australian expats in Portugal?
Since there is no Double Taxation Agreement (DTS), Australians may have tax obligations in both countries. It's advisable to consult with tax professionals to ensure compliance with tax laws.
What is the climate like in Portugal compared to Australia?
Portugal has a Mediterranean climate, offering mild, wet winters and hot, dry summers. The climate can be similar to some parts of Australia but with regional variations.
Can I bring my pets to Portugal from Australia?
Yes, you can bring your pets to Portugal, but you'll need to follow specific pet importation regulations and ensure they are microchipped, vaccinated, and meet health requirements.