If you are planning to move to Portugal, you may be wondering how to rent a house in Portugal. Renting a house in Portugal may differ slightly from what you're used to in other countries, but the process is relatively straightforward. 
In this article, we'll cover all the key points you need to know.
Overview of the rental market in Portugal
The rental market in Portugal has been growing in recent years due to the influx of tourists and expats. Portugal offers a wide range of rental properties, including apartments, houses, and villas. 
The rental market is most active in urban areas, such as Lisbon and Porto, where there is high demand for rental properties. The average rent for a one-bedroom apartment in Lisbon is around €800 per month, while a two-bedroom apartment can cost around €1,200 per month. In Porto, the average rent for a one-bedroom apartment is around €600 per month, while a two-bedroom apartment can cost around €900 per month.
Benefits of renting an apartment
Lower financial commitment
Renting typically requires a lower upfront financial commitment compared to buying a property. There are no large down payments or the need to secure a mortgage, making it more accessible for those who may not be ready for a long-term financial commitment.
Flexibility
Renting provides greater flexibility than homeownership. Lease terms are usually shorter, allowing renters to have the option to move more easily if their circumstances change or if they desire a different location or living space.
Maintenance and repairs
One significant advantage of renting is that the landlord or property management company is usually responsible for maintenance and repairs. Renters can enjoy the convenience of having someone else take care of property upkeep, saving them time, money, and stress.
Access to amenities
Many apartment complexes offer shared amenities, such as swimming pools, fitness centers, and communal spaces. Renters can enjoy these facilities without the added cost and effort of maintaining them.
Location
Apartments are often situated in convenient locations, close to public transportation, shopping centers, and entertainment hubs. This accessibility can enhance the quality of life for renters, making it easier to access essential services and engage in recreational activities.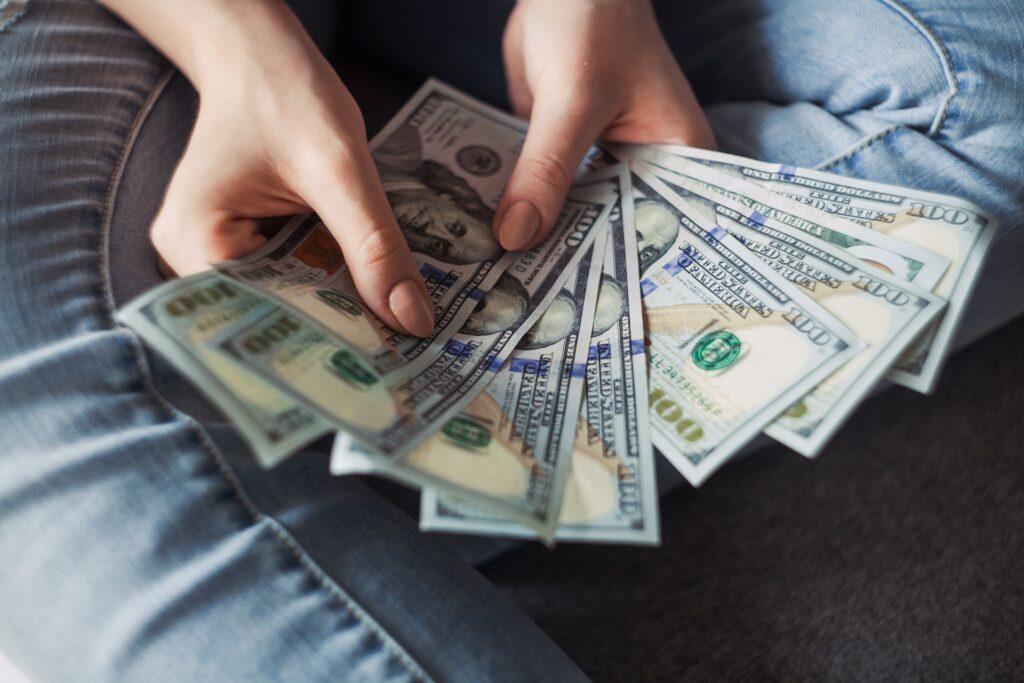 How to find apartment for rent in Portugal?
Websites like Idealista, Century 21, and Remax are popular in Portugal for property listings. These portals allow you to search for properties based on your desired location, budget, and other preferences. You can also contact the property owner or real estate agent directly through the portal.
If you prefer to work with a professional, you can contact a real estate agent in Portugal. Look for agents who are members of the Portuguese Association of Real Estate Professionals (APEMIP)  other recognized industry organizations. 
They can help you find properties that match your criteria and assist you with the rental process.
Websites like Airbnb, Booking.com, and Vrbo are popular in Portugal for short-term rentals. If you're only planning to stay for a short period of time, these platforms can be a good option. 
However, keep in mind that short-term rentals may be more expensive than long-term rentals.

Some Facebook groups and other online forums can be a good source of information about rental properties in Portugal. Look for groups that are specific to the area you're interested in and join the conversation. 
You may be able to connect with property owners or real estate agents who can help you find a rental property.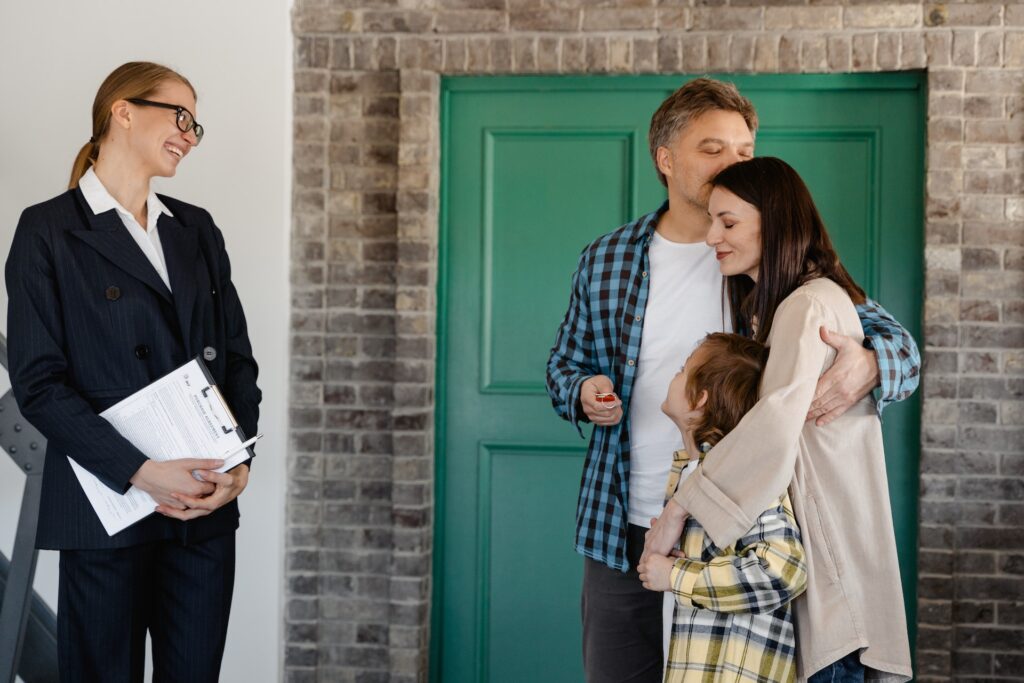 What to check for during the viewing?
Overall condition
Check the overall condition of the property, including the walls, floors, ceilings, doors, and windows. Look for any signs of damage or wear and tear, and note any repairs or maintenance that may be needed.
Appliances and fixtures
Check that all the appliances and fixtures are in good working order, including the stove, oven, refrigerator, dishwasher, washing machine, and water heater. Make sure that the plumbing, electrical, and HVAC systems are functioning properly.
Storage space
Take a look at the closets, cabinets, and storage areas to make sure there is enough space for your belongings.
Security
Check that the property has adequate security measures, such as locks, deadbolts, and a security system.
Location
Evaluate the location of the property, considering factors such as proximity to public transportation, shopping, restaurants, and other amenities.
Natural light
Look for ample natural light in the property, which can make a big difference in the ambiance of a space.
Noise level
Listen for any noise from neighboring units or the street outside, and assess whether it may be a disturbance.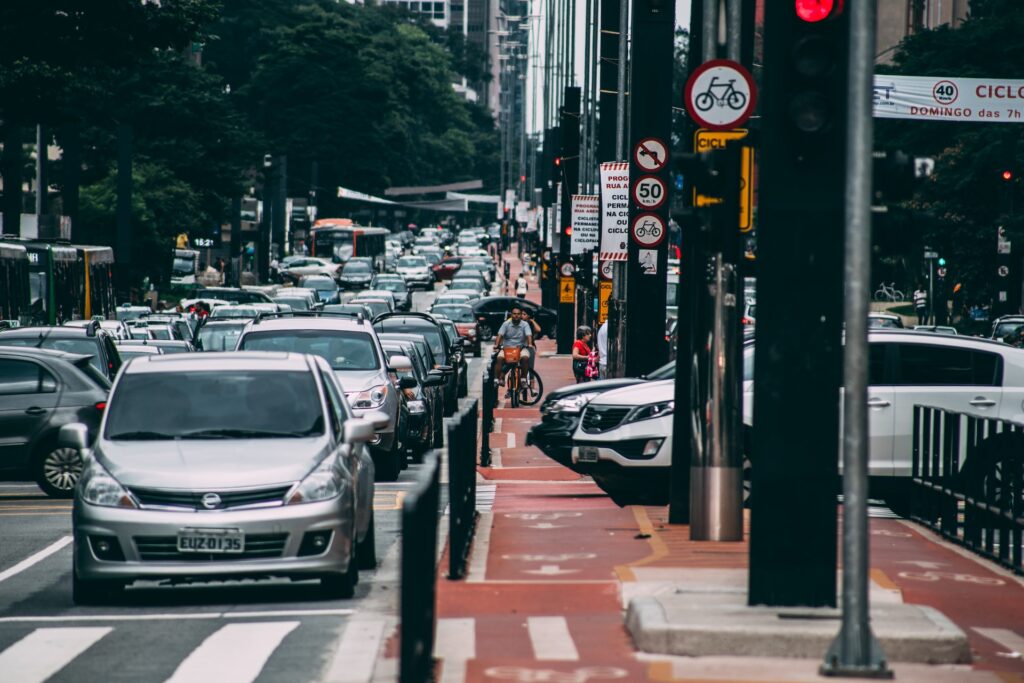 What I should look in a rental contract in Portugal?
Terms of the agreement
Before signing the rental agreement, make sure that you understand all of the terms and conditions of the lease. Review the rental agreement carefully and ask the landlord or agent any questions you may have. Make sure that all aspects of the rental agreement, including the rental price, move-in date, and length of the lease, are clearly spelled out.
Legal obligations
The rental agreement should specify the legal obligations of both the landlord and tenant. This includes the landlord's responsibility to maintain the property in good condition and make any necessary repairs, as well as the tenant's responsibility to keep the property clean and undamaged.
Deposits
When renting a property in Portugal, it's common for landlords to require a deposit from tenants, which is usually equal to one- or two-months' rent. This deposit is held by the landlord throughout the tenancy and is intended to cover any damages or unpaid rent at the end of the rental period.
Upfront Rentals
It is important to note that a deposit and the advance payment of rent are not the same thing. It's also common for landlords in Portugal to require tenants to pay two rents upfront for signing the agreement. This means that you won't pay the last two months of rentals before terminating the agreement.
Guarantor
Some landlords in Portugal may also require tenants to provide a Portuguese guarantor, who is a person that agrees to pay the rent or cover any damages if the tenant is unable to do so. In the case of foreign tenants who don't have anyone in Portugal to serve as their guarantor, this requirement can be replaced by two additional deposits.
Language
Most rental contracts in Portugal are written in Portuguese, so it's important to have a good understanding of the language. If you're not fluent in Portuguese, it's a good idea to have the contract translated into your native language or to seek for a real estate agent before you sign the lease agreement.
Notice
The rental contract in Portugal typically includes information on the terms and conditions for terminating the rental agreement. In general, both the landlord and the tenant must give notice of termination in advance. The notice period will be specified in the rental contract, but it is usually one or two months.
Registration
When signing a rental contract in Portugal, it's important to ensure that the contract is registered with the local authorities. This is required by law and helps to protect both the tenant and the landlord. The landlord is typically responsible for registering the contract and paying any associated fees.
Inventory
The rental contract may also include an inventory of the property and its contents. This is designed to document the condition of the property at the start of the tenancy and can be used to avoid disputes over damages at the end of the rental period.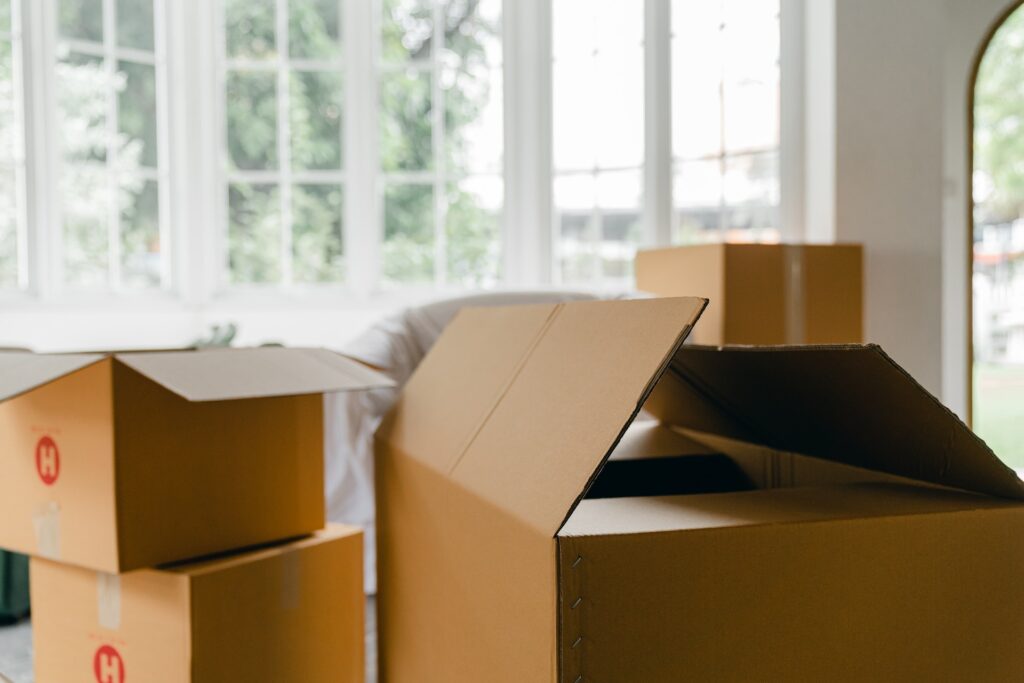 The Portuguese terms in a rental contract
It's important to carefully review the rental contract and ensure that you understand all the terms and conditions before signing. If there are any terms that you don't understand, don't hesitate to ask the landlord or a legal professional for clarification. 
Here are some common Portuguese terms that may appear in a rental contract:
Renting an apartment in Portugal as a foreigner
In Portugal, it is typically required to have a NIF (Número de Identificação Fiscal) in order to rent a property. The NIF is a tax identification number that is assigned to individuals by the Portuguese tax authority. This is because the rental income is subject to taxation in Portugal, and the landlord must report the income to the tax authorities.
If you don't have a Portuguese Fiscal Number, you can apply for one at your local tax office (Serviço de Finanças). 
It's worth noting that having a NIF is not only necessary for renting a property, but it is also generally required for many other activities in Portugal, such as opening a bank account, buying a car, or starting a business.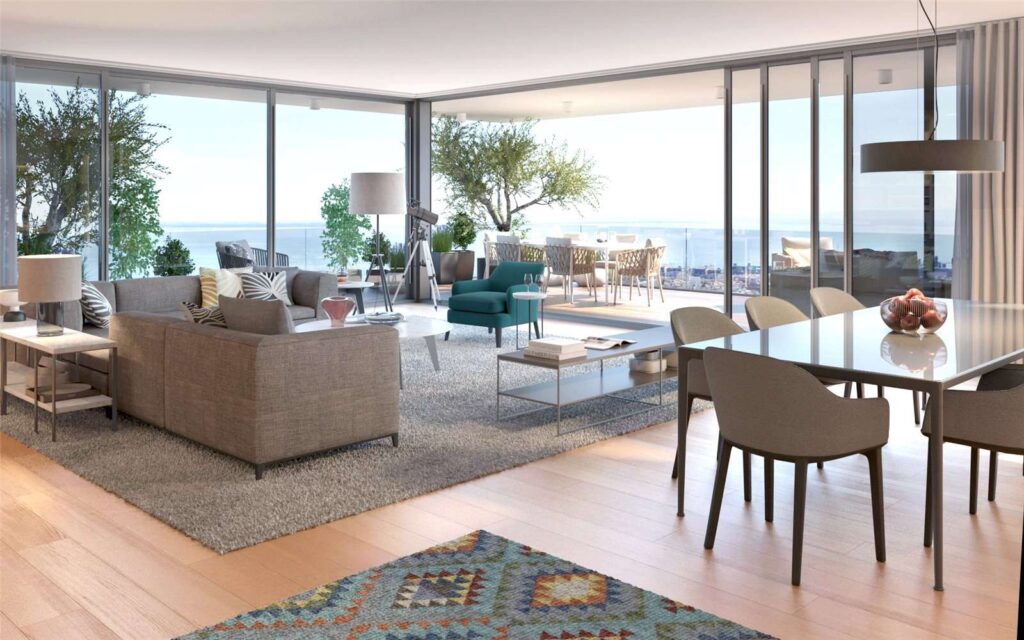 Mistakes to avoid when renting an apartment abroad
Not researching the local rental market
One of the biggest mistakes when renting a house abroad is not researching the local rental market. Researching the local rental market can also help you to identify any red flags, such as unusually high or low rental rates.
Working with a buyer's agent when renting a house abroad can provide several benefits, including local market knowledge, access to a wider range of properties, and assistance with navigating the rental process in a foreign country. 
Not checking out the surrounding
Not checking out the neighborhood is another common mistake when renting a house abroad. 
It's important to research the neighborhood to ensure that it's a good fit for you in terms of safety, convenience, and proximity to amenities.
Not reading the rental agreement carefully
Another common mistake is not reading the rental agreement carefully. Rental agreements can vary widely from country to country, and it's important to understand the terms and conditions of your rental agreement before you sign it. 
Make sure that you understand the rent amount, payment schedule, security deposit, and any penalties for breaking the lease.
Not inspecting the property in person
It's also important to inspect the property in person before renting. Pictures and descriptions can be deceiving, and it's important to see the property with your own eyes to ensure that it meets your needs and expectations. 
Inspecting the property in person can also help you to identify any potential issues or damages before you sign the lease.
Not considering all the costs
When renting a house abroad, it's important to factor in all the costs associated with the rental. This can include utilities, internet, cable, and other expenses. 
Make sure you understand what is included in the rent and what you will be responsible for paying separately. You should also factor in any taxes or fees that may be associated with the rental.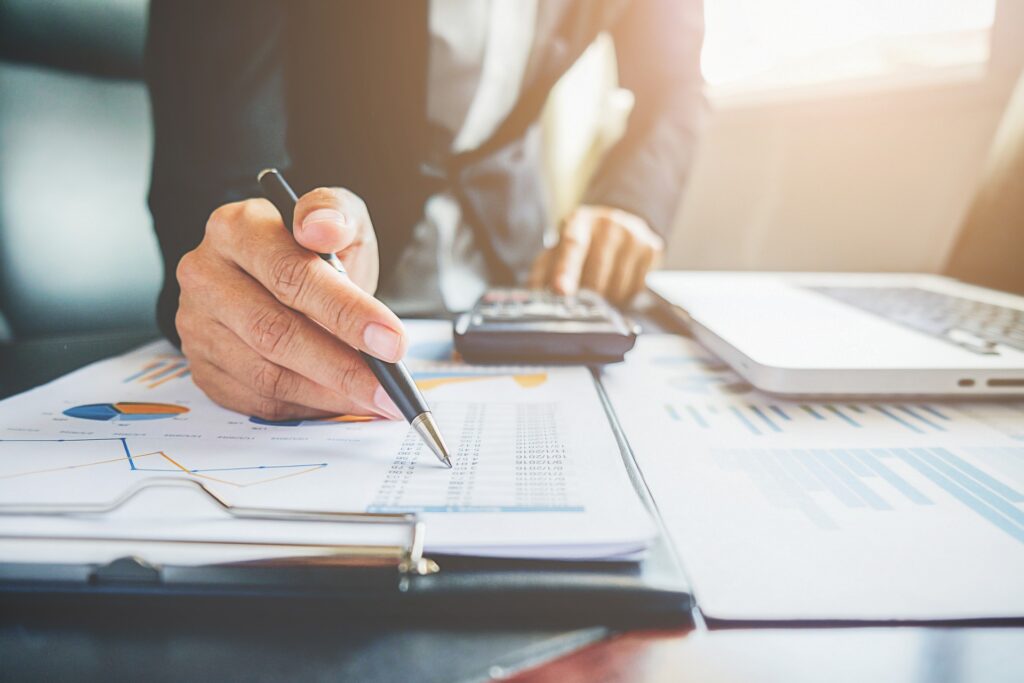 Why choose Portugal Residency Advisors for your relocation to Portugal?
Local Expertise
We know Portugal. Due to our extensive local knowledge, we believe that concentrating our services in a single country destination is the best way to give you the most thorough and useful information. 
Holistic Approach
We offer a streamlined communication channel for the entire process, delivering a comprehensive service that encompasses all facets of your real estate investment journey, including property search, negotiation, legal matters, due diligence, and property management.
Independent Service
As an independent buying agent, we have the flexibility to collaborate with any agent, seller, promoter, or developer, providing you access to all available options in the real estate market. This enables us to objectively analyze every opportunity and find the right property for you at the best price, free from complications.
Simple Process
Technology plays a significant role in our company, allowing us to provide you detailed property market information and minimize our clients' involvement in paperwork. As customers ourselves, we understand how to best serve your needs.
Frequently asked questions about How to rent an apartment in Portugal
What are the steps involved in renting an apartment in Portugal?
The process typically involves searching for available properties, viewing apartments, negotiating lease terms, signing a lease agreement, paying a deposit and rent, and moving in.
What kind of documents and information will I need to provide to rent an apartment in Portugal?
You will typically need to provide identification documents, proof of income and employment, and a reference from a previous landlord or employer. You may also need to provide a security deposit and pay the first month's rent upfront.
What are some important factors to consider when choosing an apartment to rent in Portugal?
Some important factors to consider include location, price, condition, amenities, and the terms of the lease agreement. It's also important to work with a reputable landlord or property management company who can address any issues that may arise during your tenancy.
What kind of repairs and maintenance am I responsible for as a tenant in Portugal?
You are typically responsible for minor repairs and maintenance, such as changing light bulbs or fixing a leaky faucet. Major repairs and maintenance are typically the responsibility of the landlord or property management company.
What are my rights as a tenant in Portugal?
As a tenant in Portugal, you have the right to peaceful enjoyment of the property, the right to privacy, the right to a safe and healthy living environment, and the right to terminate the lease agreement with proper notice. You also have the right to dispute any unfair treatment or disputes with your landlord through the Portuguese court system.
What can I do if I have a dispute with my landlord in Portugal?
Try to resolve the issue through negotiation or mediation. If that is not successful, you can seek legal advice and file a complaint with the Portuguese court system.
How can I ensure that my security deposit is protected while renting an apartment in Portugal?
Make sure that the lease agreement includes a clause that outlines the conditions under which the deposit can be withheld, and that the deposit is placed in a secure account that is separate from the landlord's personal funds.
How can I protect myself from rental scams when searching for an apartment in Portugal?
It's important to work with reputable landlords or property management companies, avoid making payments in cash or through unsecured channels, and conduct thorough due diligence before signing a lease agreement.
What kind of legal support can I expect when renting an apartment in Portugal?
You can expect legal support from a qualified lawyer who can review the lease agreement, help you understand your rights and obligations as a tenant, and assist you with any disputes or legal issues that may arise during your tenancy.