Are you a South African contemplating a move to Portugal? Wondering about the main distinctions and resemblances between these two countries? Look no further, as this guide provides essential insights you should consider before anything else. 
Relocating to a new country is a significant decision, and understanding the variations and commonalities between your home country and your potential new home is crucial for a smooth transition. Join us as we delve into these important aspects to help you make an informed choice as you embark on this exciting journey.
Why South Africans are moving to Portugal?
South Africans, like people from various other countries, are choosing to move to Portugal for a variety of reasons. Some of the key factors driving this migration include:
Quality of Life: Portugal is known for its high quality of life. It offers a pleasant climate, beautiful landscapes, and a relaxed lifestyle, which can be a significant draw for South Africans looking for a change in environment.
Safety and Stability: Portugal is considered one of the safest countries in the world. This aspect is appealing to South Africans who may be concerned about safety and security in their home country.
Education and Healthcare: Portugal provides access to quality education and healthcare, which can be particularly important for families considering a move.
Language: While Portuguese is the official language, many Portuguese people, especially in urban areas, speak English. South Africans, who typically have a good command of English, find this a valuable asset when relocating.
Cultural Affinities: Portugal and South Africa share historical connections, and there may be cultural affinities and a sense of familiarity that attract South Africans to Portugal.
Real Estate Investment: Portugal's real estate market has been of interest to South African investors looking to diversify their portfolios.
Retirement Destination: Portugal is often chosen as a retirement destination due to its retirement-friendly policies, cost of living, and pleasant climate.
How to move from South Africa to Portugal?
As with any international move, relocating to Portugal requires the proper documentation to secure entry and residency. While navigating immigration procedures can appear daunting, it's essential to grasp them to facilitate a seamless immigration process.
For non-EU citizens, such as South Africans, who wish to stay for a period longer than 90 days, they need to apply for a residency visa. Once in Portugal, South Africans need to visit SEF (the Immigration and Borders Service) to apply for a residence permit.
Types of Visas for South Africans
South Africans who want to relocate to Portugal have access to different types of visas, depending on the purpose of their move. The specific types of visas available in Portugal for South Africans are:
Portugal D7 Visa
Portugal D7 Visa, which is perfect for retirees or those with passive income. This visa requires proof of regular income or savings, and the ability to support yourself without working in Portugal. It's a great option for those looking to retiree and enjoy the country's relaxed lifestyle and stunning natural beauty.
Portugal D8 Visa
The D8 Visa also know as, Digital Nomad Visa Portugal, is dedicated for remote workers and freelancers allow them to live and work in the country for up to a year, enjoying all the benefits of the Portuguese lifestyle while earning an income from their remote job or business.
Portugal D2 Visa
D2 Visa Portugal in case you are an entrepreneur looking to start or develop a business in Portugal, which allows you to obtain a residence permit for up to two years.
Portugal Golden Visa
The Portugal Golden Visa program in Portugal, also known as the Residence Permit by Investment Program, is an investment immigration program that grants residency and citizenship rights to foreign investors who make a significant economic contribution to the country. Here you can find the most popular Golden visa investment options:
Investment Funds: Contribution of €500,000 or higher, for the acquisition of units of investment funds or venture capital fund of funds under the Portuguese legislation
Cultural Heritage Contribution: Donation of a minimum of €250,000 for investing in artistic output or supporting the arts, for reconstruction or refurbishment of the national heritage, through the local and central authorities, public institutions or, private foundations of public interest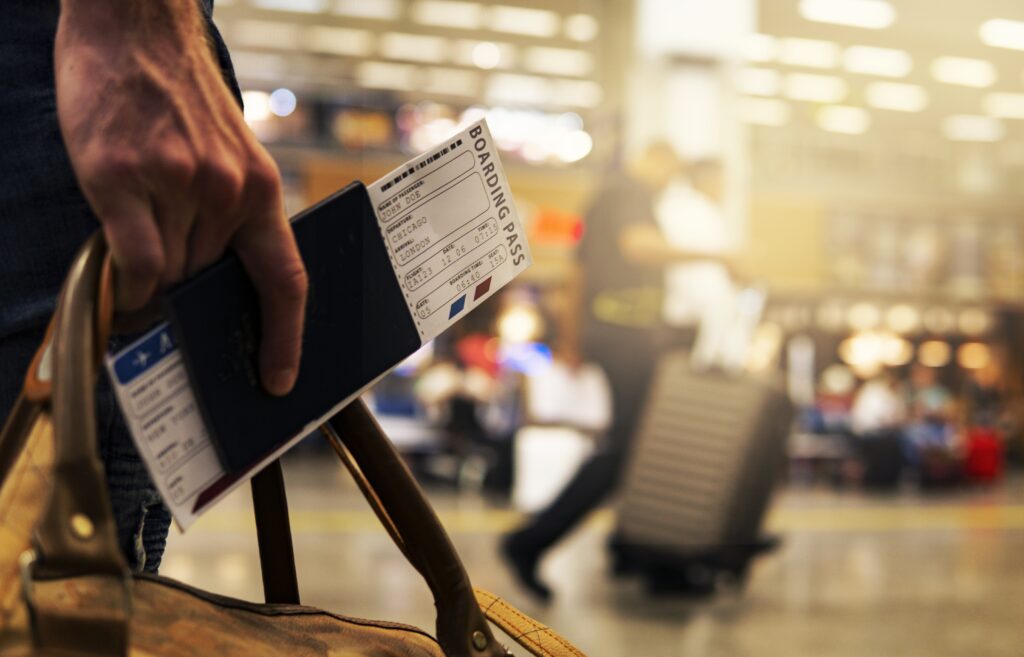 How can I apply for a Portugal residency Visa from South Africa?
The initial step in your move from South Africa to Portugal is to apply for a Portuguese residence visa. To do so, you must submit the appropriate documentation to one of the Portuguese consulate offices in South Africa. Here are the requirements to keep in mind when applying for a residence visa:
Visa Application Form
Your Valid Passport
Two recent passport-size photos
Criminal Record certificate
Valid travel insurance, including medical coverage and repatriation
Documentary evidence of having accommodation in Portugal
Proof of sufficient means in Portugal (latest 3 months bank statements)
Declaration with the reasons for requesting Portuguese Residency
Processing time for visa application to Portugal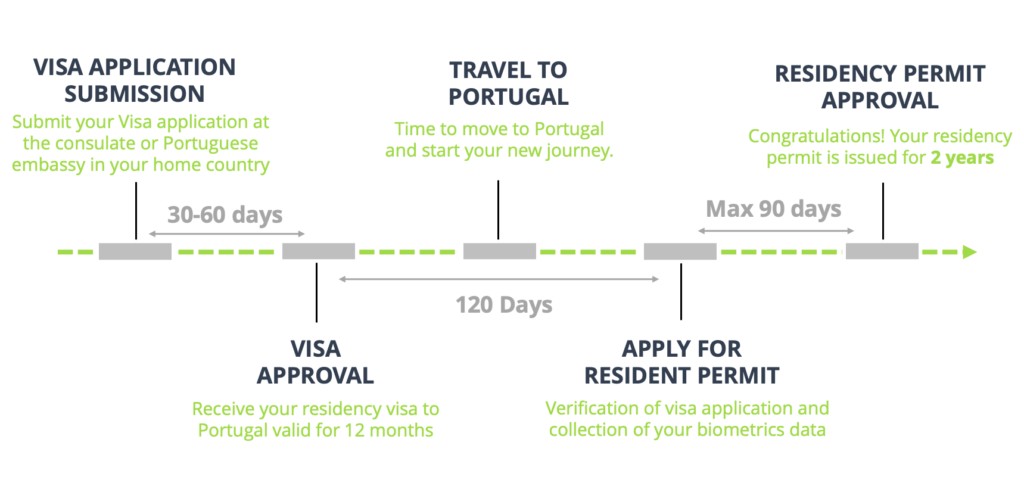 Where do South Africans live in Portugal?
South Africans who choose to live in Portugal may settle in various regions throughout the country, depending on their preferences and circumstances. Some of the popular areas where South Africans and other expatriates often choose to live in Portugal include:
Lisbon, or Lisboa in Portuguese, is a diverse and cosmopolitan city that has attracted people from all around the world, including South Africans. As of the most recent data, Lisbon had a total population of 2,884,170, and within this vibrant and bustling metropolis, a significant portion of the population consists of foreigners.
According to the statistics, there were 343,995 foreigners living in Lisbon, accounting for approximately 11.9% of the city's total population. This diversity is one of the many aspects that contribute to the cultural richness and dynamism of the city. South Africans, like other nationalities, have found their place within the multicultural fabric of Lisbon, bringing their own unique perspectives, traditions, and contributions to the city's cultural mosaic.
The presence of a diverse range of nationalities, including South Africans, has not only added to the city's social tapestry but has also contributed to its economic and social growth. It reflects the openness and welcoming nature of Lisbon as a city that embraces people from various backgrounds, making it a vibrant and cosmopolitan destination where different cultures coexist and thrive.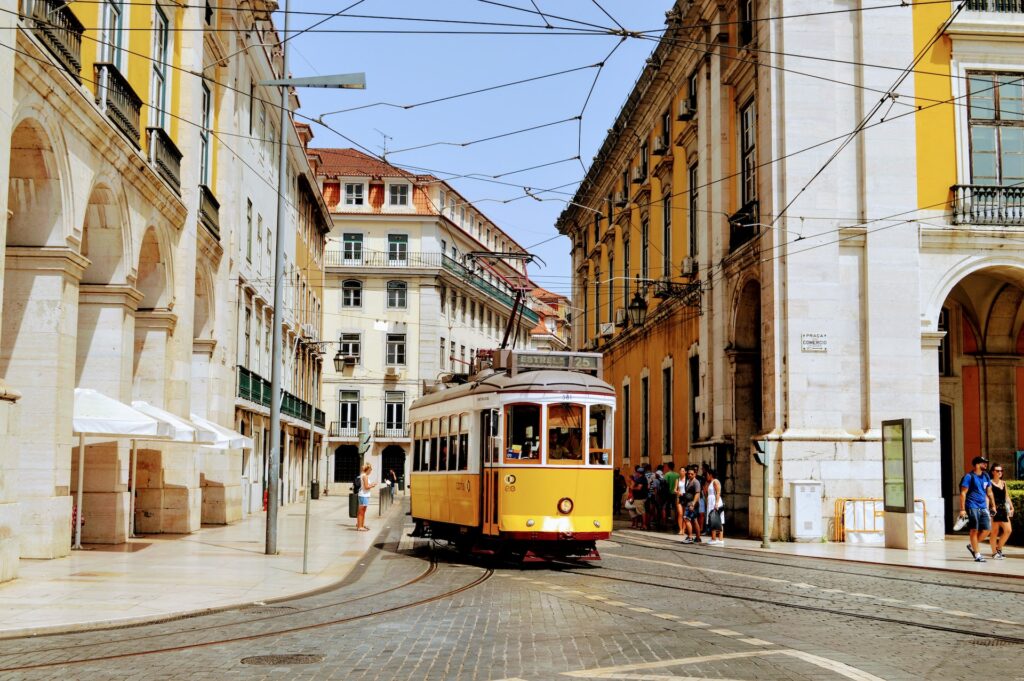 South Africans in the Algarve
The Algarve, a stunning region in the southern part of Portugal, has not only become a popular tourist destination but also a home for an increasingly diverse expatriate community, including South Africans. 
Official data available on Pordata reveals that the Algarve is home to more than 469,938 residents, with a notable portion being foreigners. Among the foreign residents, South Africans have found their niche, contributing to the region's cultural diversity and thriving expatriate community.
The Algarve's welcoming atmosphere and breathtaking landscapes have drawn people from around the world. The presence of more than 105,000 foreign residents, accounting for an impressive 22% of the region's population, exemplifies the international appeal of the Algarve.
Porto, the vibrant city in the northern part of Portugal, has been gaining popularity as a destination for South Africans looking to explore new opportunities and experiences. 
While it might not have as large a South African expatriate community as some other regions, Porto has its unique charm that attracts individuals from diverse backgrounds. Official information suggests that the city of Porto and its surrounding areas are home to an increasingly diverse population.
Porto's cosmopolitan character makes it an ideal place for South Africans and other expatriates to connect with people from various parts of the world. The city's rich history and vibrant culture provide a unique backdrop for cultural exchange and community engagement.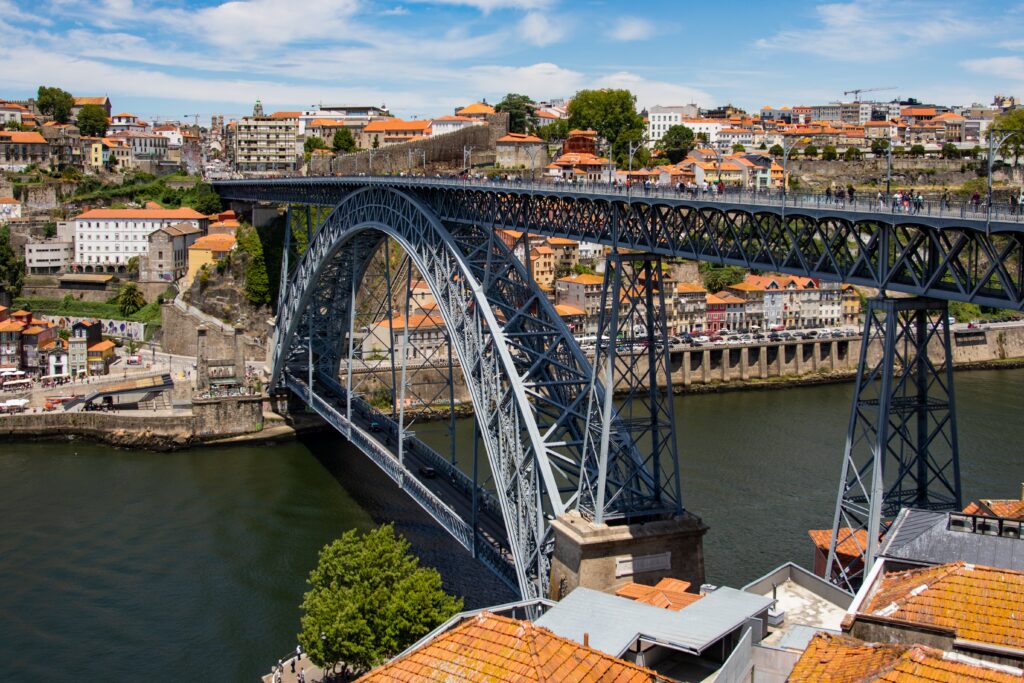 Taxation in Portugal vs. South Africa
Taxation in Portugal and South Africa differs in terms of tax rates, types of taxes, and regulations. Here's a general overview of taxation in both countries:
Personal Income Tax (IRS): Portugal uses a progressive tax system with rates ranging from 14.5% to 48%. In some cases, a special flat rate of 10% may apply to non-habitual tax residents on foreign income.
Corporate Tax (IRC): The corporate tax rate in Portugal is 21% for most companies. There's a reduced 17% rate for small and medium-sized enterprises.
Value Added Tax (VAT): Portugal applies VAT with standard rates of 23% and reduced rates of 13% and 6% on various goods and services.
Wealth Tax: wealth tax starting from 0,7% for high-value local properties over €600,000.
Inheritance and Gift Tax: Portugal does not have inheritance or gift tax between close family members, but stamp duty may apply to inherited real estate.
Tax System in South Africa
Personal Income Tax: South Africa uses a progressive tax system with rates ranging from 18% to 45%.
Corporate Tax: The corporate tax rate in South Africa is 28% for most companies.
Value Added Tax (VAT): South Africa applies VAT with a standard rate of 15% on most goods and services.
Wealth Tax: South Africa does not have a specific wealth tax, but it does have capital gains tax on certain assets.
Inheritance and Donations Tax: South Africa has estate duty, which is a tax on the estate of a deceased person, as well as donations tax.
Double Taxation Agreement between Portugal and South Africa
Portugal and South Africa have a Double Taxation Agreement (DTA), signed on August 2, 1957, and effective since June 20, 1960. The DTA covers income and capital taxes imposed by both countries, regardless of the levying method.
Key provisions of the DTA include:
Residence-based taxation: Income earned by a resident of a Contracting State is generally taxable only in that State.
Source-based taxation: Income earned by a non-resident is taxable in the other State only if it arises from a permanent establishment or fixed base there.
Investment income taxation: Dividends, interest, royalties, and other investment income are generally taxable in the recipient's country of residence. However, the DTA may limit withholding taxes imposed by the source country.
Double taxation relief is provided through the foreign tax credit method, allowing residents to credit foreign taxes paid against their home country tax liability. In some cases, income may also be exempt from tax in the source country.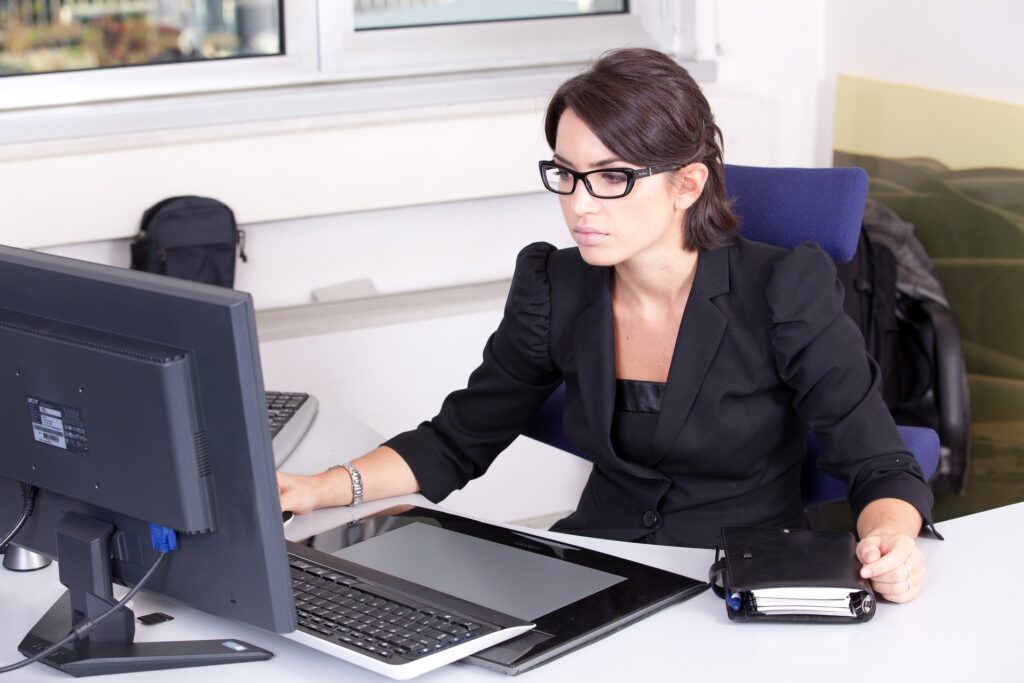 Cost of living in Portugal vs South Africa
When considering the cost of living in Portugal compared to South Africa, it's evident that Portugal tends to be more expensive. According to Numbeo, a widely referenced cost-of-living database, the cost of living in Portugal is approximately 33.5% higher than in South Africa. 
To maintain the same standard of life in Lisbon as you can have in Johannesburg, you would need around 78,024.8 ZAR (€3,863.0) when assuming that you rent in both capitals.
However, it's crucial to note that even though Portugal's cost of living is relatively higher when compared to South Africa, it remains an affordable destination within Western Europe. The cost of living in Portugal is generally lower than in neighboring countries like Spain or France, making it a compelling choice for those seeking a high quality of life at a reasonable cost. 
This affordability is one of the factors that has made Portugal an attractive destination, not only for retirees but also for expatriates looking to experience the charm of Western Europe without straining their budgets. 
The combination of a pleasant Mediterranean climate, beautiful landscapes, and a lower cost of living makes Portugal an appealing choice for South Africans and individuals from various backgrounds.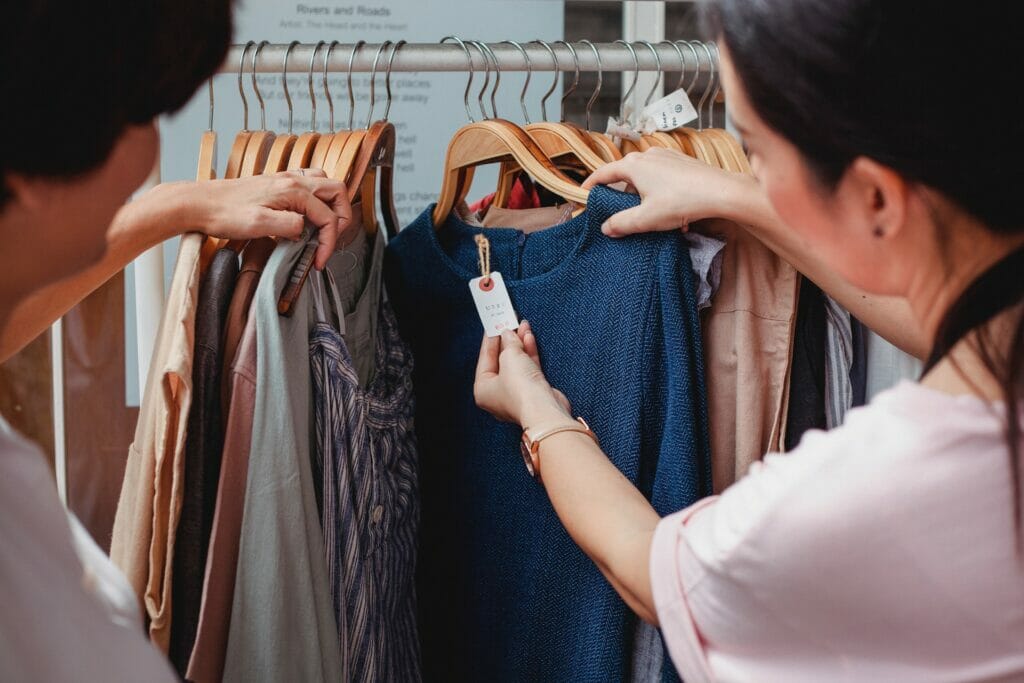 Comparison Portugal Vs. South Africa
Here are some of the main key indicators to give a quick comparison between Portugal and South Africa:
Is Portugal a safe country?
Portugal is generally considered a safe and attractive destination for South Africans looking to relocate. According to the Global Peace Index, Portugal consistently ranks as one of the safest countries in Europe and the world. 
Violent crime is relatively low, contributing to a sense of security for both residents and newcomers. This peaceful environment is particularly appealing for South Africans seeking a safe haven for their families or those in search of new career opportunities.
While Portugal's safety record is commendable, as with any country, it's essential for South Africans planning to move to Portugal to stay informed and exercise reasonable precautions. Petty crimes like pickpocketing can occur in tourist areas, so being cautious in crowded places and safeguarding personal belongings is advised. Portugal also has an efficient and responsive law enforcement system, providing assistance and maintaining public safety. 
Furthermore, Portugal's moderate cost of living, along with its high-quality healthcare system and education systems, adds to its appeal as a destination for South African expatriates.
Why South Africans are investing in property in Portugal?
South Africans are increasingly investing in property in Portugal for various reasons, including buy-to-let investments, purchasing a property to live in, and acquiring holiday homes. Here's why these investment options are appealing:
Buy-to-Let Investment
Stable Real Estate Market: Portugal's real estate market has shown stability and consistent growth in recent years, making it an attractive option for investors.
Rental Income: Investing in Portuguese property for rental purposes can generate a steady stream of rental income, appealing to South Africans seeking an additional income source or long-term investment.
Tourism: Portugal is a popular tourist destination, and its tourism sector continues to grow. This means there's a demand for rental properties, especially in tourist hotspots like Lisbon, Porto, and the Algarve.
Buy a Property to Live In
High Quality of Life: Portugal offers a high quality of life with a Mediterranean climate, beautiful landscapes, and a relatively affordable cost of living.
Safety: Portugal is considered one of the safest countries in Europe, making it a secure destination for families and individuals.
Residency Options: Portugal's Golden Visa program and other residency pathways are appealing to South Africans looking to move to Europe.
Buying a Holiday Home
Mild Climate: Portugal's climate, especially in regions like the Algarve, is attractive for those looking for a warm, sunny destination for vacations.
Scenic Beauty: The country's picturesque landscapes, coastal regions, and historical cities provide an inviting backdrop for a holiday home.
Accessibility: Portugal's international airports and well-developed infrastructure make it easy for South Africans to reach their holiday homes.
English Schools in Portugal for South Africans
For South Africans seeking English-speaking schools in Portugal, particularly in regions like Lisbon and the Algarve, there are several international schools and institutions that offer English-language education. 
These schools cater to expatriate communities and provide curriculums that may align with international standards. 
If you would like to explore all the international schools in Portugal please take a time to read the detailed guide of International Schools In Portugal. Here are a few English-speaking schools in Portugal that South Africans might consider:
International School of Algarve (ISA)
Location: Almancil, Algarve
Website: International School of Algarve
Curriculum: Offers the International Baccalaureate (IB) program and the Cambridge International Program for students aged 3 to 18.
Carlucci American International School of Lisbon (CAISL)
Location: Linhó, Lisbon
Curriculum: Provides an American-style education with the International Baccalaureate (IB) program for students from early childhood to grade 12.
St. Dominic's International School
Location: Oeiras, Lisbon
Website: St. Dominic's International School
Curriculum: Offers the IB program and follows the British National Curriculum for students from pre-school to grade 12.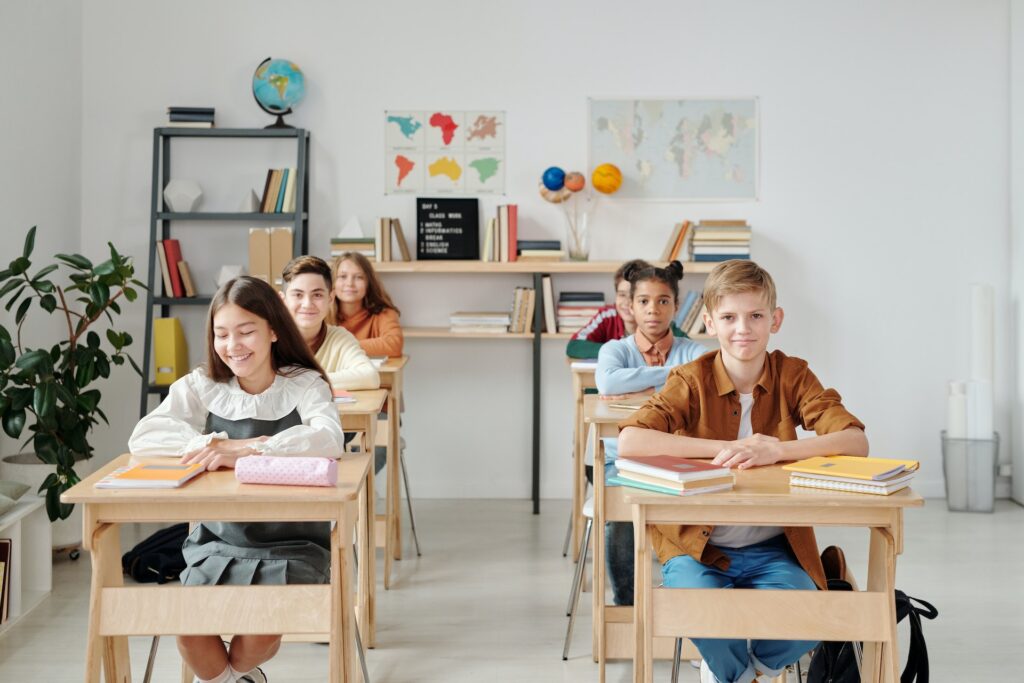 Flight from South Africa to Portugal
Flights from South Africa to Portugal are available from major South African cities to several airports in Portugal, with Lisbon and Porto being the primary destinations. Here's some key information:
Departure Cities in South Africa:
O.R. Tambo International Airport (JNB) in Johannesburg, Gauteng
Cape Town International Airport (CPT) in Cape Town, Western Cape
King Shaka International Airport (DUR) in Durban, KwaZulu-Natal
Arrival Cities in Portugal:
Lisbon Portela Airport (LIS) in Lisbon
Francisco Sá Carneiro Airport (OPO) in Porto
Faro Airport (FAO) in Faro (Algarve region)
Airlines: Several international airlines offer flights between South Africa and Portugal. Some popular airlines include South African Airways, TAP Air Portugal, British Airways, Lufthansa, Emirates, and others.
Flight Duration: Direct flights typically take around 10 to 12 hours, while connecting flights may take longer, depending on the layover location and duration.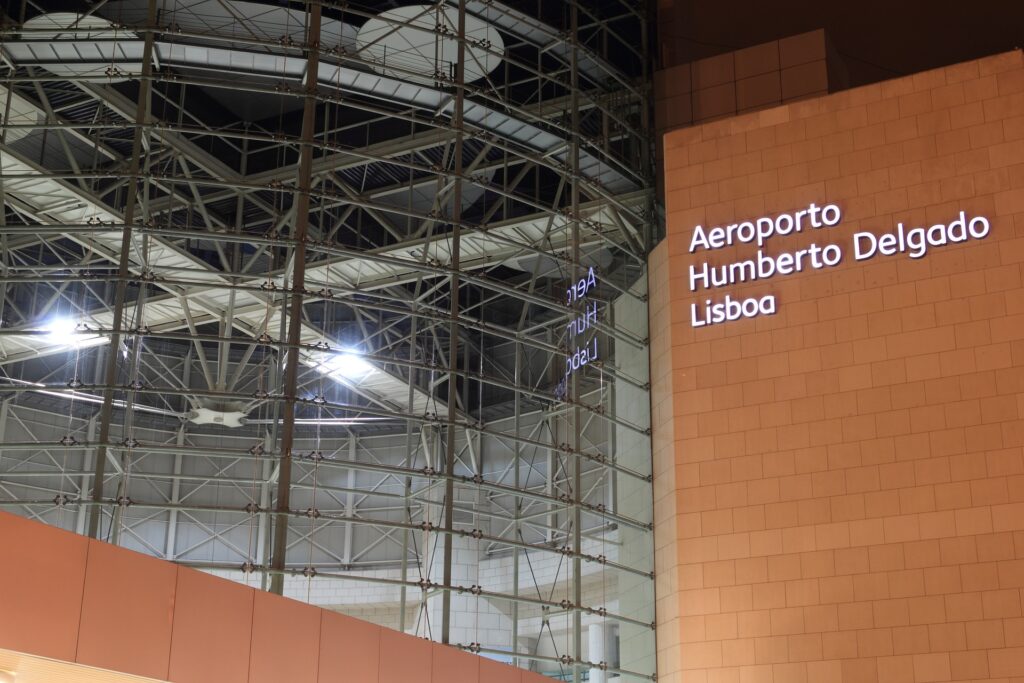 What is similar between Portugal and South Africa?
Portugal and South Africa, despite being geographically distant and culturally distinct in many ways, share some similarities:
Colonial History: Both countries have a colonial history that has had a lasting impact on their cultures and societies. Portugal was a colonial power in Africa, including regions of present-day South Africa, while South Africa was under British and Dutch colonial influence.
Multilingual Nations: Both Portugal and South Africa are multilingual nations. Portuguese is the official language of Portugal, and South Africa has 11 official languages, including English, Afrikaans, and various indigenous languages.
Coastal Beauty: Both countries are known for their beautiful coastlines. Portugal's coastline along the Atlantic Ocean is famous for its stunning beaches and cliffs, while South Africa boasts a diverse coastal landscape along the Indian and Atlantic Oceans, offering a wide range of beach and coastal experiences.
Wine Production: Portugal and South Africa are renowned for their wine production. Portugal is famous for its Port wine, Vinho Verde, and various regional wine styles. South Africa has a thriving wine industry, with vineyards in regions like Stellenbosch and Franschhoek.
Soccer Enthusiasm: Soccer (football) is a popular sport in both countries. Portugal and South Africa have passionate soccer fans, and the sport plays a significant role in their respective cultures.
Mild Climates: Certain regions of both countries offer mild, Mediterranean-like climates. For example, parts of Portugal, such as the Algarve, have a Mediterranean climate, and South Africa's Western Cape region, including Cape Town, enjoys a Mediterranean climate as well.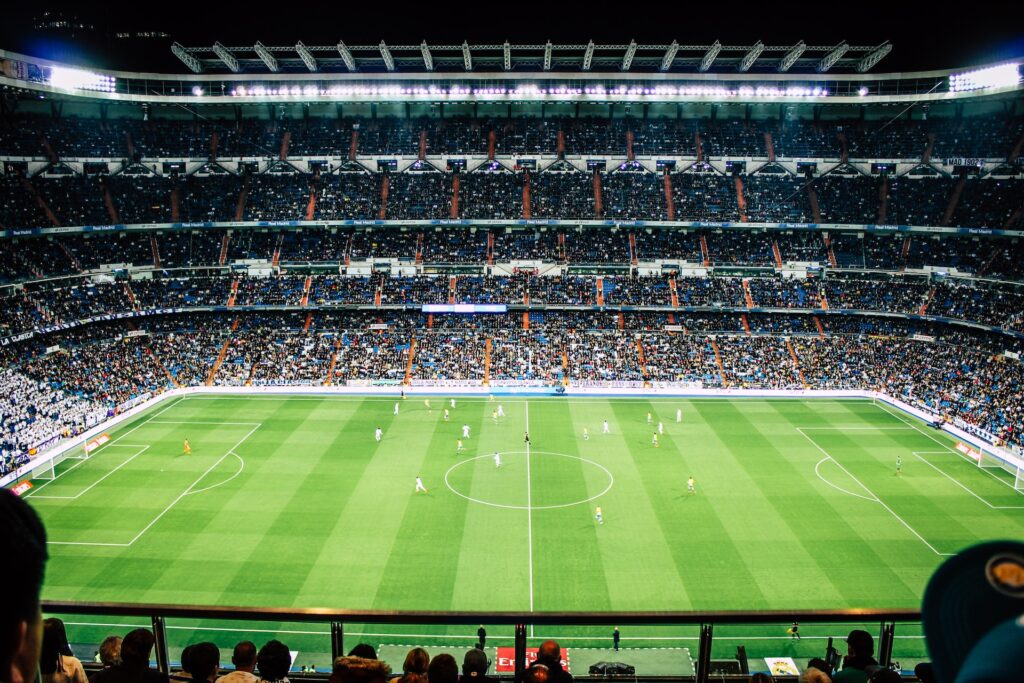 Why work with us for your move to Portugal?
Local Expertise
We know Portugal. Due to our extensive local knowledge, we believe that concentrating our services in a single country destination is the best way to give you the most thorough and useful information. 
Holistic Approach
One single channel of communication for the entire process. We provide you with a comprehensive service that covers all aspects of your move, from identifying the ideal residency visa to finding your new home or helping you to settle. 
Transparent Service
We recommend what's best for you based on an extensive process experience that saves time and money to clients. Our pricing is clear and competitive, and we don't sell services that make us more money.
Simple Process
Technology plays a very important role in our company. We minimize our clients' involvement in paperwork. We are customers ourselves and we know how to serve you.
Frequently asked questions about Immigrate to Portugal from South Africa
What are the visa requirements for South Africans moving to Portugal?
South Africans wishing to move to Portugal typically need a residence visa to stay for more than 90 days. The specific visa type depends on the purpose of your move, such as work, study, or family reunification.
Can South Africans apply for Portuguese citizenship?
Yes, South Africans can apply for Portuguese citizenship after legally residing in Portugal for a period of five years. Alternatively, the Portugal Golden Visa program allows individuals to obtain Portuguese citizenship with a minimum average stay of 7 days per year.
How do I find accommodation in Portugal as a South African immigrant?
Finding accommodation in Portugal can be done through rental agencies, online listings, or engaging a local buyers agent. 
Can I live in Portugal with a South African passport?
Yes, as a South African passport holder, you can visit Portugal for short stays as a tourist without a visa, typically for up to 90 days within a 180-day period. However, if you intend to live in Portugal for an extended period, such as for work, study, or other reasons, you would generally need to apply for the appropriate visa and residence permit.
How to apply for a D7 visa for Portugal from South Africa?
The Application Process for Portugal's D7 Visa
Step 1: Collect all the necessary documents and fill out the application form.
Step 2: Submit your visa application.
Step 3: Once approved, receive your D7 Visa.
Step 4: Travel to Portugal to attend your appointment with SEF (Immigration and Borders Service).
Step 5: Attend your scheduled appointment with SEF.
How long can South Africans stay in Portugal?
For a brief journey lasting up to 90 days, you should request a Schengen visa. For an extended stay exceeding 90 days, you should seek a residency visa.
What is the best visa for Portugal?
The most renowned long-stay residency visas in Portugal include the Golden Visa, D7 Visa, D2 Visa and D8 Visa. Eligibility for these visas is reserved for non-EU/EEA/Swiss nationals.
Which is better D7 Visa or Golden Visa Portugal?
When considering the D7 visa versus the Golden Visa Portugal, it's worth noting that the D7 visa may result in automatic tax residency in Portugal. Conversely, the Portugal Golden Visa program provides a distinct advantage: you can hold the visa without relocating to Portugal, as it does not categorize you as a tax resident.
Can South Africans retire to Portugal?
Yes. Retirees from non-EU countries must secure a visa to relocate to Portugal. Upon arrival in Portugal, the next step is to apply for a residence permit. After residing in Portugal for five years, you have the option to apply for permanent residency or even citizenship, offering an opportunity to become a Portuguese citizen.
How many South Africans live in Portugal?
In 2021, based on data from the Portuguese National Census, there were 12,499 individuals born in South Africa living in Portugal.
Is Portugal more expensive than South Africa?
When it comes to essentials like food and rent, Portugal is indeed somewhat pricier than South Africa, but it remains one of the most budget-friendly options in Europe.
Where is the best places to live in Portugal for South Africans?
The best place for South Africans to live in Portugal often depends on individual preferences and priorities. Lisbon and Porto are popular choices for those seeking vibrant urban living and career opportunities, while the Algarve's beautiful coastal towns offer a relaxed lifestyle. For a mix of culture and tranquility, Cascais and Estoril near Lisbon provide an attractive option.