Portugal has long been a beloved destination for British citizens seeking opportunities to work, invest, retire or simply live abroad. For many years, while the United Kingdom was part of the European Union (EU), British citizens enjoyed the benefits of freedom of movement, allowing them to easily access Portugal and other EU member states.
During this period, British citizens could relocate to Portugal without the need for a visa. The freedom to work in Portugal was a significant advantage for British professionals as well students had the freedom to pursue educational opportunities at renowned Portuguese universities and research institutions.
However, with the UK's decision to leave the EU, commonly referred to as Brexit, the landscape changed. As of the withdrawal agreement, British citizens no longer have automatic rights to live, work, or study in the EU and now require a visa to move to Portugal, just like citizens from other non-EU countries.
This shift means that individuals and families from the UK who wish to relocate to Portugal must navigate the visa application process, adhering to the specific requirements set by the Portuguese government.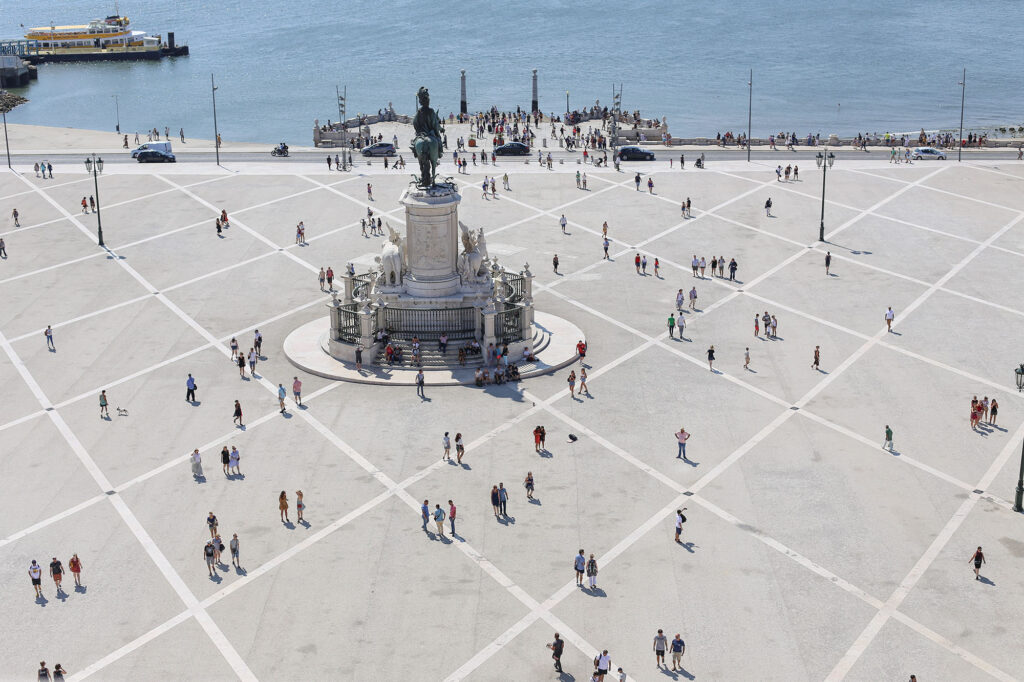 Brexit, short for "British exit," refers to the United Kingdom's withdrawal from the European Union (EU) following a referendum held on June 23, 2016. In the referendum, UK citizens voted by a narrow margin in favor of leaving the EU, with 51.9% supporting Brexit.
The decision to leave the EU had profound implications for the UK's relationship with the EU and its member states, as well as for various aspects of the country's domestic and international affairs.
After the referendum, the UK government invoked Article 50 of the Treaty on European Union, officially initiating the process for leaving the EU.  The transition period began on February 1, 2020, and lasted until December 31, 2020. 
Why British are moving to Portugal?
Climate
Portugal enjoys a mild climate with long, sunny summers and relatively mild winters. The warm weather and abundant sunshine appeal to many British citizens seeking a change from the UK's often unpredictable and cooler climate.
Cost of Living
Compared to the UK, the cost of living in Portugal can be more affordable. Property prices, rent, and daily expenses such as groceries and dining out can be lower in Portugal, especially in certain regions outside of major cities.
Quality of Life
Portugal consistently ranks high in global indices for quality of life. The country offers a relaxed and laid-back lifestyle, beautiful landscapes, and a rich cultural heritage. The presence of stunning coastlines, picturesque towns, and vibrant cities provides a desirable environment for British citizens seeking a higher quality of life.
Access to Europe
Despite Brexit and the end of freedom of movement, Portugal's membership in the EU allows British citizens residing in Portugal to enjoy certain benefits, such as visa-free travel within the Schengen Area, and the ability to access other European countries for work or leisure.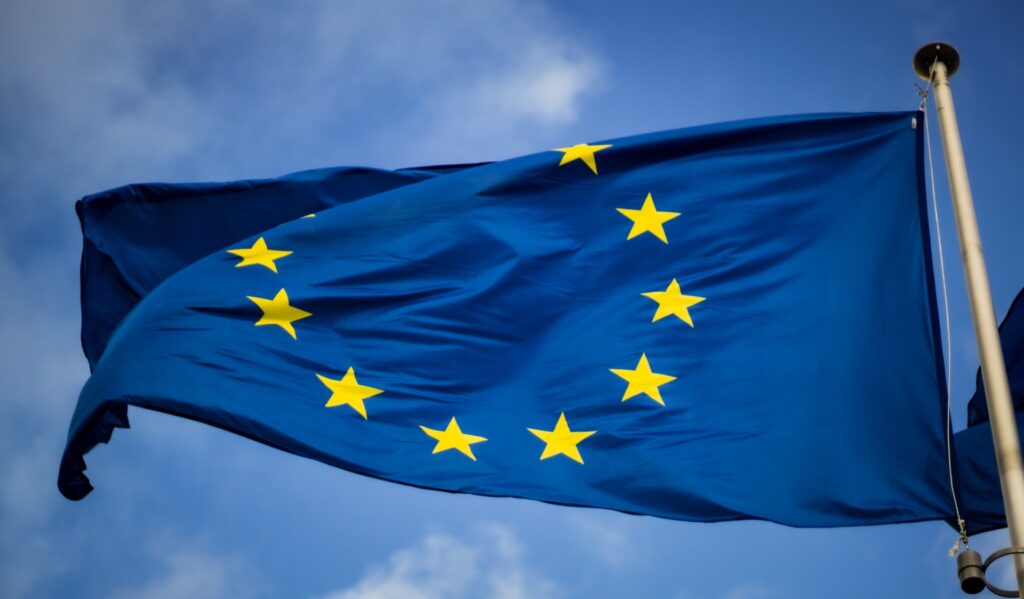 Comparison Portugal vs UK
Where do British live in Portugal
British citizens can be found living in various regions across Portugal. While it's difficult to provide an exact breakdown, some areas are known to have a larger British expatriate community. Here are a few popular regions where many British citizens choose to reside:
The Algarve region, located in the southernmost part of Portugal, is known for its beautiful beaches, golf courses, and warm climate. It has been a popular destination for British expatriates, especially retirees, who are attracted to its relaxed lifestyle, expat-friendly communities, and amenities catered to English speakers.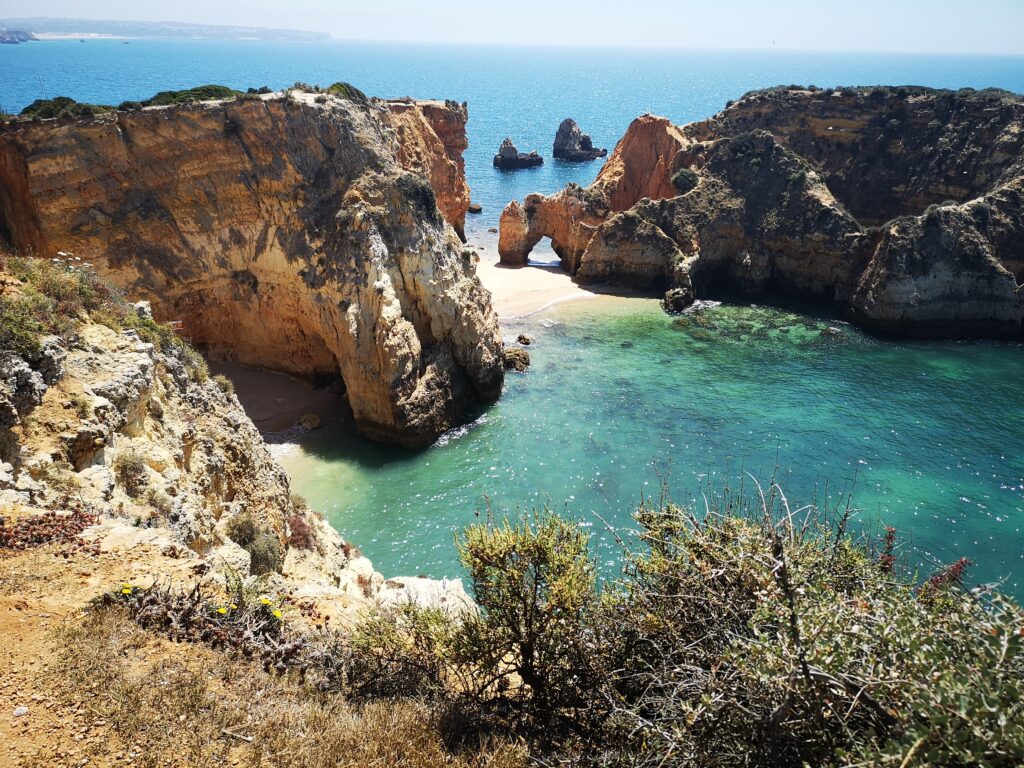 Portugal's capital city, Lisbon, is a vibrant and cosmopolitan hub that attracts people from various nationalities, including British citizens. Lisbon offers a mix of historic charm, cultural attractions, and a thriving expat community. Areas such as Cascais and Estoril, located near Lisbon and the coast, are particularly popular among British residents.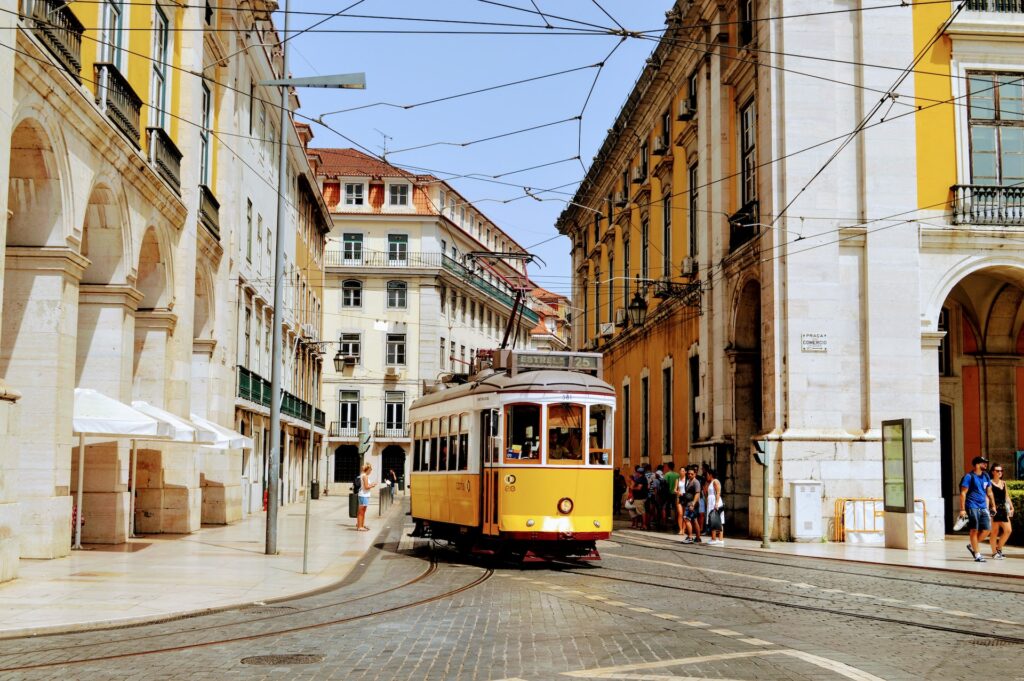 Situated in the north of Portugal, Porto is known for its rich history, stunning architecture, and thriving food and wine scene. While the British expat community in Porto may be smaller compared to the Algarve or Lisbon, there are still British citizens who choose to live in this vibrant city and its surrounding areas.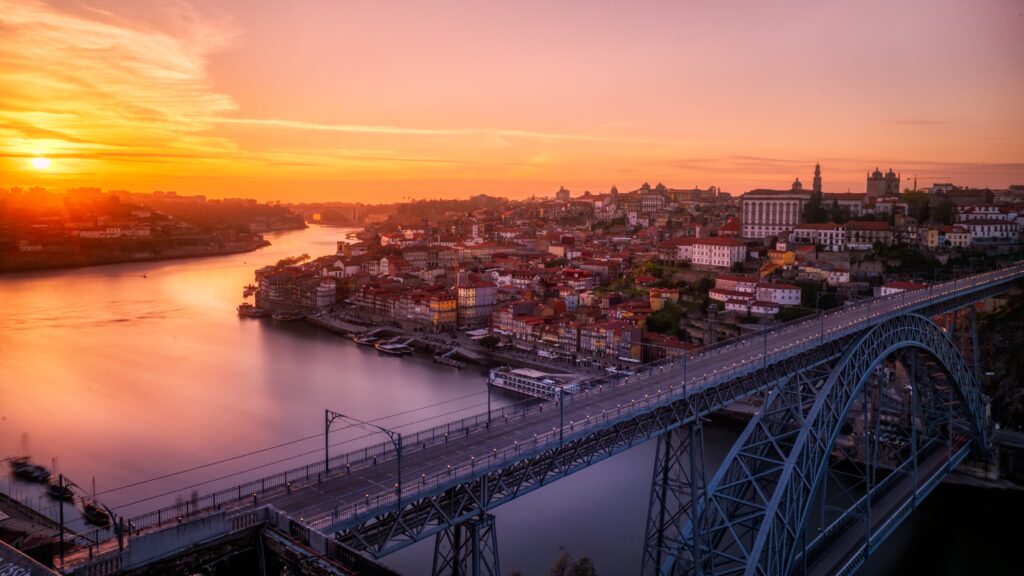 Regions like the Silver Coast (Costa de Prata) and the area around Coimbra in central Portugal have also attracted British residents. These areas offer a more rural and tranquil lifestyle, with picturesque countryside and charming towns, while still providing easy access to amenities and services.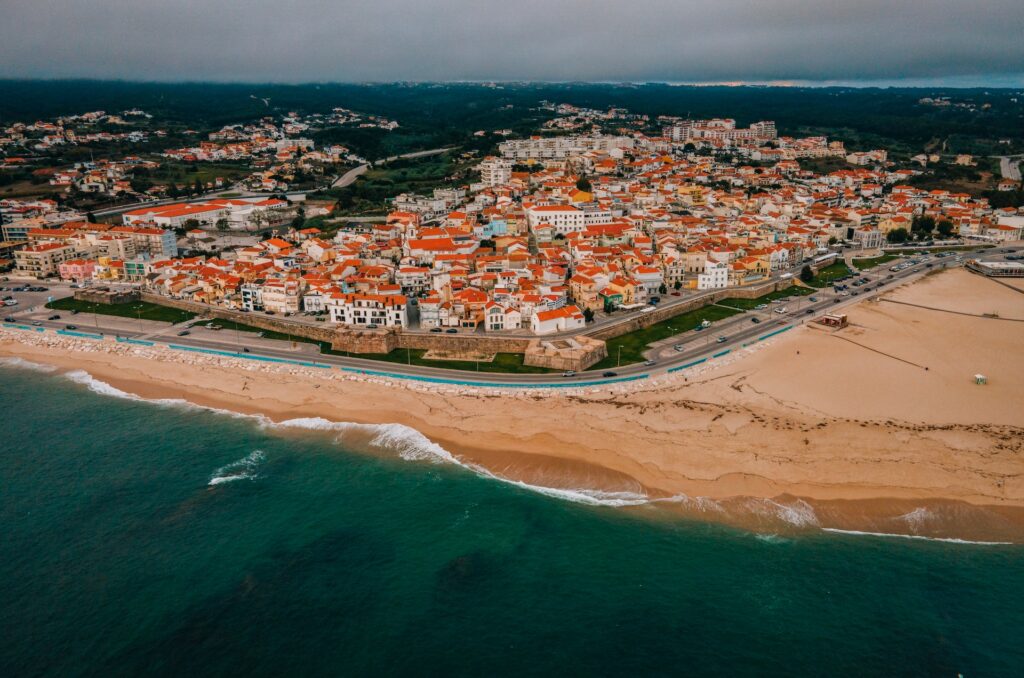 These Portuguese archipelagos, located in the Atlantic Ocean, have become appealing destinations for British citizens seeking a unique island lifestyle. Madeira, known for its natural beauty and subtropical climate, and the Azores, famous for their volcanic landscapes and outdoor activities, have seen an increase in British residents in recent years.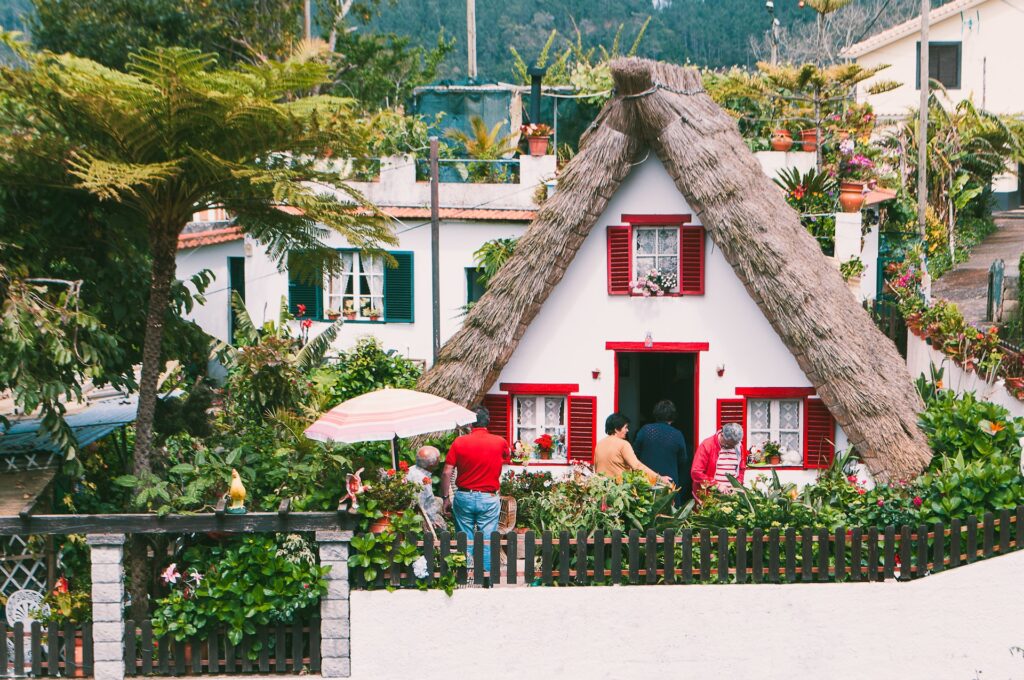 Visa options from the UK to Portugal
If you're considering moving from the UK to Portugal, there are several steps you'll need to take to make your relocation as smooth as possible. Here's a general guide to help you get started:
Portugal D7 Visa for Passive Income Holders
Portugal D7 Visa, which is perfect for retirees or those with passive income. This visa requires proof of regular income or savings, and the ability to support yourself without working in Portugal. It's a great option for those looking to enjoy the country's relaxed lifestyle and stunning natural beauty.
Portugal D8 Visa for Digital Nomads
Portugal Digital Nomad Visa for remote workers and freelancers allow them to live and work in the country for up to a year, enjoying all the benefits of the Portuguese lifestyle while earning an income from their remote job or business.
D2 Visa Portugal for Entrepreneurs
D2 Visa Portugal in case you are an entrepreneur looking to start or develop a business in Portugal, which allows you to obtain a residence permit for up to two years.
Portugal Golden Visa for Investores
The Portugal Golden Visa program in Portugal, also known as the Residence Permit by Investment Program, is an investment immigration program that grants residency and citizenship rights to foreign investors who make a significant economic contribution to the country. 
Investment funds: Contribution of €500,000 or higher, for the acquisition of units of investment funds or venture capital fund of funds under the Portuguese. 
Business Investment: Minimum investment of €500,000 for constitution of a company in Portugal, combined with the creation of five permanent working jobs.
Scientific research: Capital transfer with a value equal to or above €500,000 for investing in research activities conducted by public or private scientific research institutions.
Cultural heritage contribution: Known as the Cultural Golden Visa, donation of a minimum of €250,000 for investing in artistic output or supporting the arts, for reconstruction or refurbishment of the national heritage.
Job Creation: Incorporating a company and creation of at least, ten jobs positions. 
In the last three options mentioned above, if the investment is located in a designated 'low-density' area, then a 20 percent discount applies.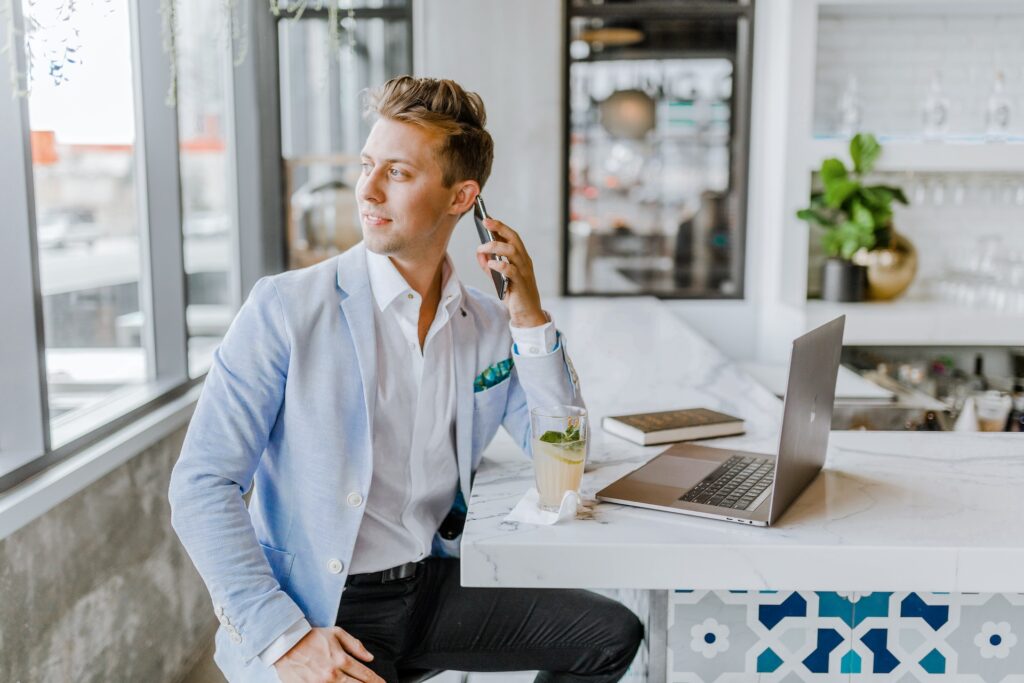 Benefits of Portuguese residency
Mobility
The Portugal resident permit allows you visa-free entry and circulation through the Schengen Area.
Live, Work, Study
Once you become a resident in Portugal you are entitled to conduct any professional activity as an independent professional and you gain access to the National Education Service, schools, and vocational training.
Citizenship
After five years of legal residency, you may apply for permanent residency or to citizenship. However, in this case you'll have to pass a Portuguese language test.
Family Reunion
You are entitled to bring your family members who are already in Portugal or who will be joining you in Portugal. You may request family reunification in SEF at the same time as your visa application, or after you have received your visa. 
The following is the list of family members that may qualify for family reunification:
Your spouse or partner.
Your children under 18 years of age or incapacitated children of the couple or of one of their spouses/partners.
Children over 18 years of age who are dependent on you or your spouse which means that they are single and studying.
Your parents or your spouse/partner's parents if they are dependent on you.
You minor siblings.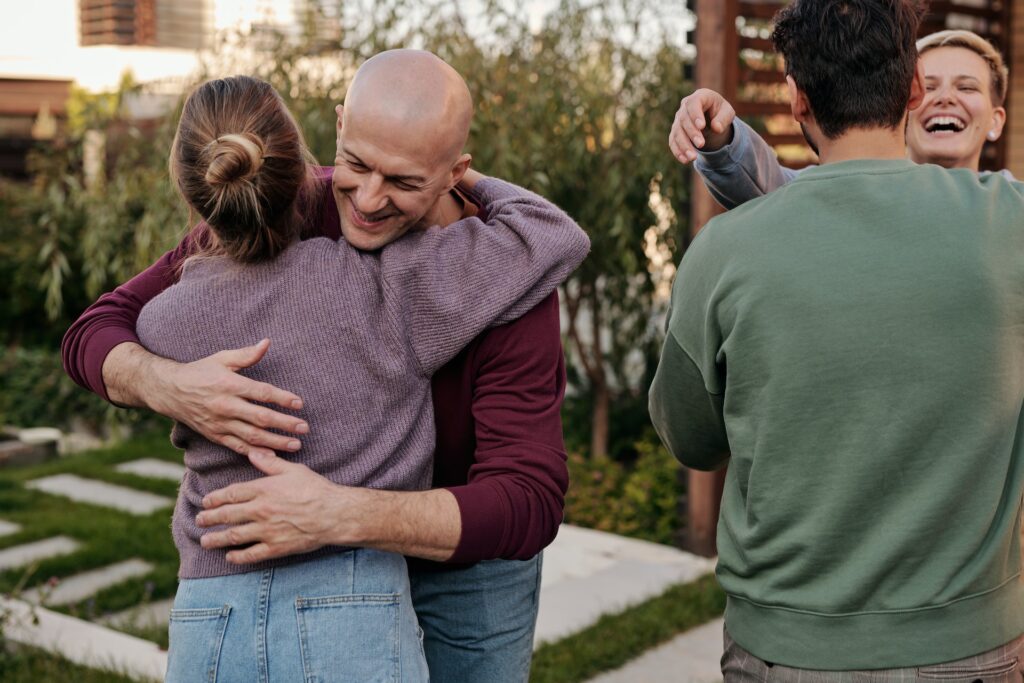 What is the cost of living in Portugal vs UK?
Portugal is a relatively affordable country compared to other Western European countries and this makes Portugal an attractive destination for retirees and expats who are looking for a high quality of life at a reasonable cost.
The cost of living in Portugal is generally lower than in the UK. According to Numbeo's data, the consumer prices in Portugal are approximately 31.84% lower than in the UK.
This includes various expenses such as groceries, housing, transportation, and dining out. However, it's important to note that these figures are based on average data and can vary depending on specific locations and individual lifestyles.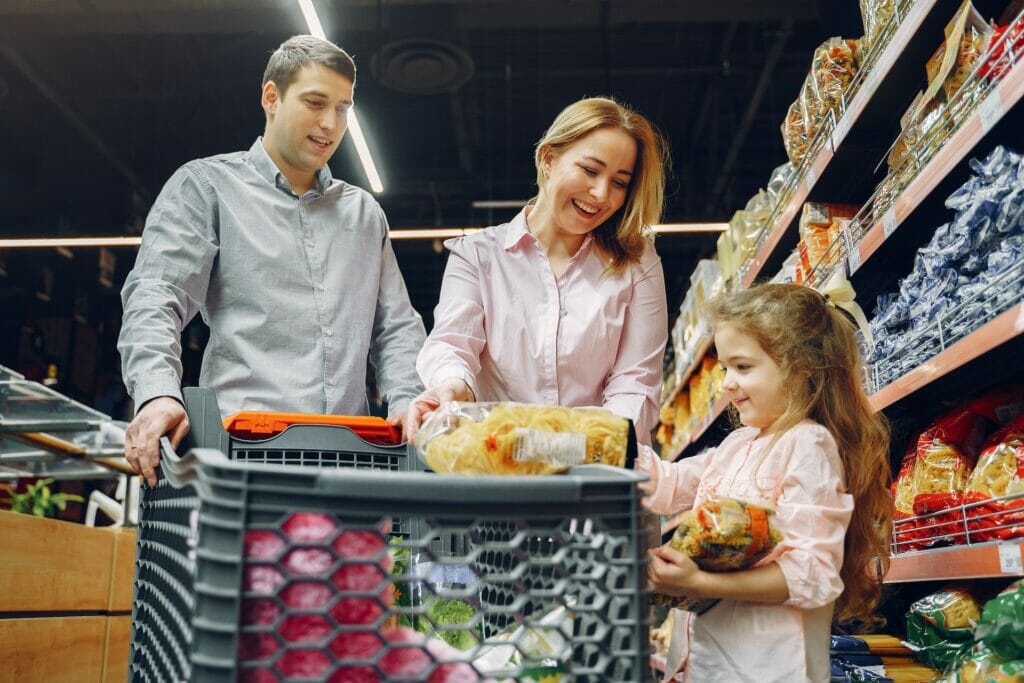 Cost of renting an apartment in Portugal vs UK
The rental prices in Portugal are generally lower compared to the UK. On average, rental prices in Portugal can be around 30-40% lower than in the UK. Factors such as location, size, and condition of the apartment will affect the exact price difference.
Price of buying a property in Portugal vs UK
According to Numbeo data, the cost of buying an apartment in Portugal can be approximately 60% lower compared to the London area in the UK
Dining cost is Portugal vs UK
Transport costs in Portugal vs UK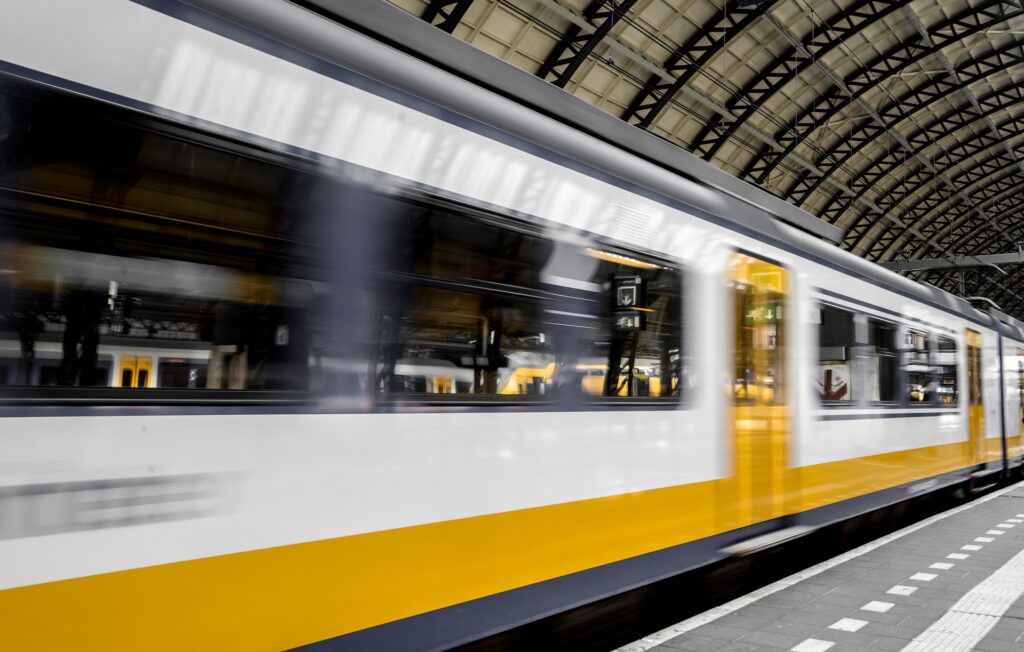 Utilities expenses comparison between Portugal and UK
How British can find a place to live in Portugal?
Once you have your visa sorted out, you'll need to find a place to live in Portugal. For many British citizens, the idea of buying or renting property in Portugal may seem like a daunting prospect. Here are some common methods for finding accommodation in Portugal:
Online Property Portals
Utilize online property portals and websites dedicated to real estate in Portugal. Popular websites include Idealista, OLX, and Casa Sapo. These platforms allow you to search for properties based on location, size, and price range. You can directly contact landlords or real estate agents through these portals to inquire about available properties.
Real Estate agents
A good buyer's agent can provide valuable guidance and advice on the local property market, as well as help with the legal and financial aspects of the transaction. 
It's important to choose an agent who is familiar with the local market and has experience working with international clients.
Social Media and Online Groups
Join social media groups and online communities focused on living in Portugal. These groups often have members who share information about available properties or can provide recommendations and tips for finding accommodation. Facebook groups, in particular, can be a valuable resource in this regard.
Local Property Rental Offices
Visit local property rental offices in the area where you want to live. These offices typically have listings of available properties for rent and can provide guidance on the rental process.
Taxation in Portugal vs. UK
Personal Income Tax: Progressive tax rates ranging from 14.5% to 48%. Special flat tax rates for non-habitual residents on certain types of foreign income (as low as 10%).
Value Added Tax (VAT): Standard VAT rate of 23% and a reduced rates of 13% and 6% for specific goods and services.
Social Security Contributions: Both employees and employers contribute to social security, with total rates around 34.75% for employees and 23.75% for employers.
Property Taxes: Property transfer tax and annual property tax (IMI) with rates varying by location and property value.
Inheritance and Gift Taxes: No inheritance tax, but there is stamp duty on gifts.
Wealth Tax: wealth tax starting from 0,7% for high-value local properties over €600,000.
Personal Income Tax: Progressive income tax rates ranging from 20% to 45% for most individuals. Additional 8% tax on dividends and 19% tax on capital gains for basic rate taxpayers.
Corporate Income Tax:: Standard corporate income tax rate of 19% for all businesses, regardless of size.
Value Added Tax (VAT): Standard VAT rate of 20% and a reduced rates of 5% and 0% for specific items.
Social Security Contributions: National Insurance contributions for both employees and employers, with rates varying based on income.
Property Taxes: Stamp Duty Land Tax (SDLT) for property transactions. Annual property tax called the Council Tax.
Inheritance and Gift Taxes: Inheritance tax on estates above a certain threshold, with various exemptions and reliefs available.
Wealth Tax: The UK does not have a wealth tax, but it has capital gains tax on the sale of assets.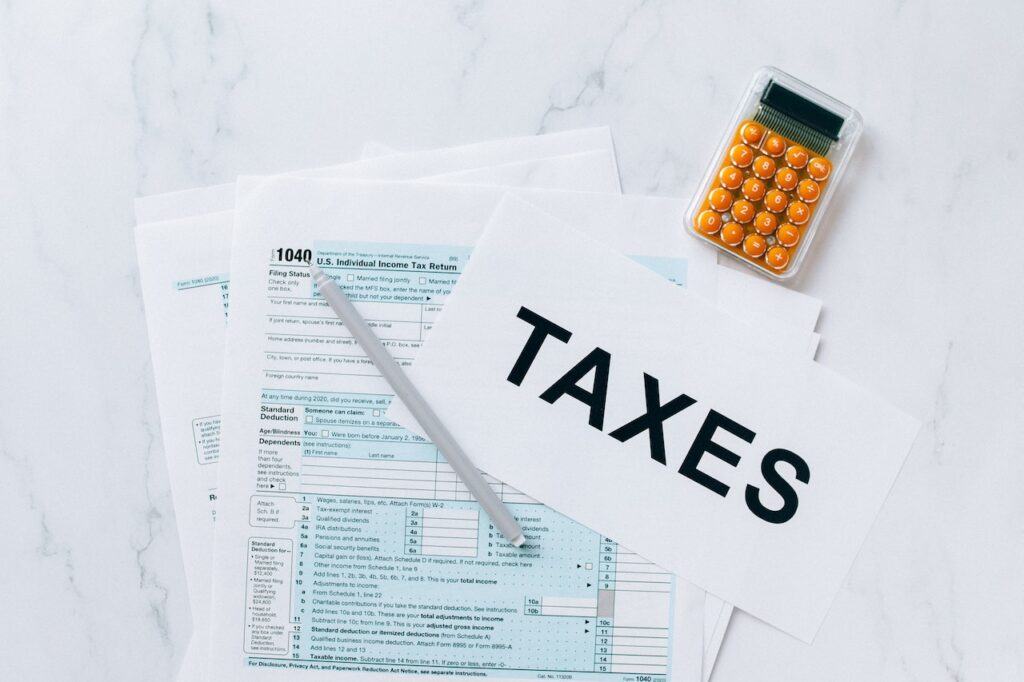 Tax Benefits for UK citizens
One of the Portugal resident permit benefits is the access to a special tax regime known as NHR (non-habitual resident). 
Under this program, you are exempt from or pay very little taxes on any foreign-sources income. The benefits of non-habitual resident Portugal includes:
Special individual tax treatment on incomes for a period of 10 years
Differentiation between Portuguese-sourced and foreign-sourced income
Trend for exemption on the foreign-sourced passive income
Flat rate (20%) for high value-added activities
Tax residency within the EU in a white-listed country
Exemption of tax on gifts or inheritance to family members
No wealth tax
Free cash remittance to Portugal
British institutions in Portugal
British Council
The British Council is the UK's international organization for cultural relations and educational opportunities. It operates in over 100 countries, including Portugal. The British Council in Portugal offers English language teaching, cultural programs, educational exchanges, and support for arts and creative industries.
British Embassy
The British Embassy in Lisbon represents the UK government in Portugal and provides consular services to British nationals living or visiting Portugal. The embassy assists with visa and passport services, offers consular support, and promotes bilateral relations between the UK and Portugal.
British-Portuguese Chamber of Commerce
The British-Portuguese Chamber of Commerce (BPCC) is an organization that fosters business and trade relations between the UK and Portugal. It provides support and networking opportunities for British and Portuguese companies and individuals interested in bilateral trade, investment, and economic cooperation.
The Royal British Club
The Royal British Club is a prestigious social organization that provides a sense of community and a wide range of activities for British expatriates and individuals with a connection to the UK in Portugal.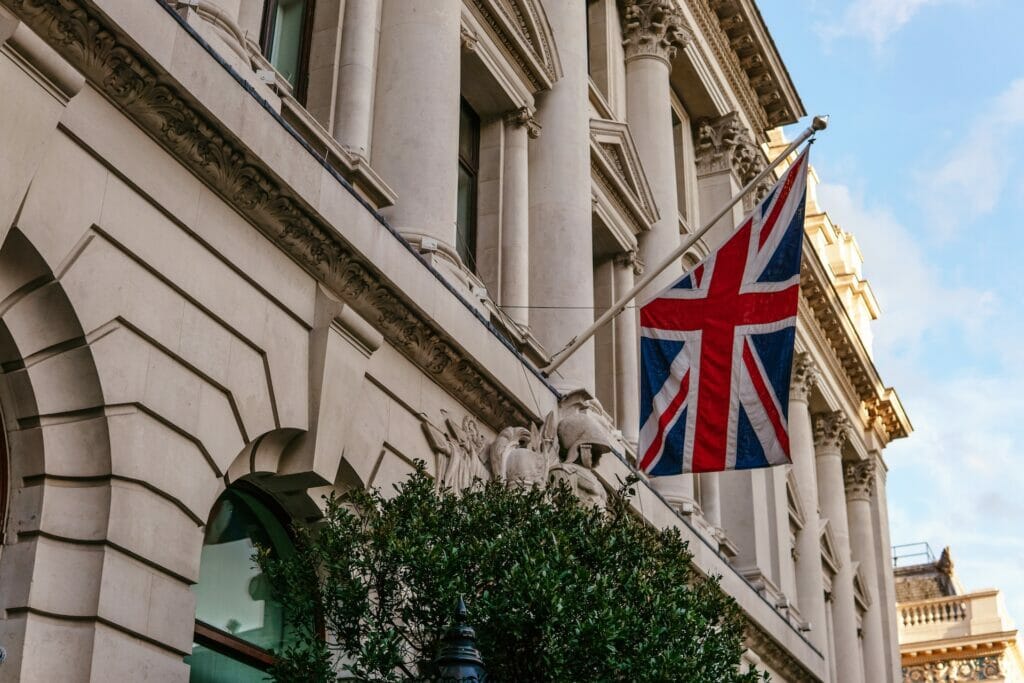 Portugal's healthcare system for British
The country has a national health service (Serviço Nacional de Saúde or SNS) that provides free or low-cost healthcare to all Portuguese citizens, as well as foreigners with a residence permit or who are covered by a reciprocal healthcare agreement.
Portugal's healthcare system is based on the principle of universal coverage, meaning that everyone who is legally resident in the country is entitled to receive healthcare services. This includes emergency treatment, primary care, specialist care, and hospitalization.
In general, healthcare costs in Portugal are lower than in many other European countries. Public healthcare services are free or have low copayments, while private healthcare services can be more expensive.
Overall, the quality of healthcare in Portugal is considered to be very good. The country has a high number of doctors and nurses per capita, and many Portuguese doctors have received training and education abroad. In addition, Portugal has a high standard of medical facilities and equipment.
Cycle time for a visa application to Portugal
Most of the Visas follow the same application process which you can find below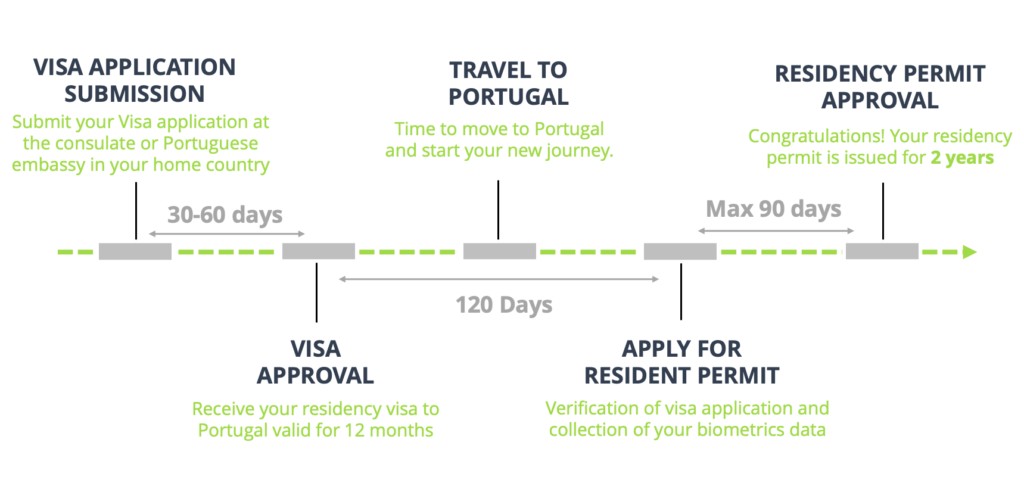 Documents required to move from the UK to Portugal
Obtaining residence visa for Portugal requires the following documents, but depending of the Portuguese consulate or embassy or VFS it might be required some additional documentation.
Visa Application Form
Your Valid Passport
Two recent passport-size photos
Criminal Record certificate
Valid travel insurance, including medical coverage and repatriation
Documentary evidence of having accommodation in Portugal
Proof of sufficient means in Portugal (latest 3 months bank statements)
Declaration with the reasons for requesting Portuguese Residency
Depending of the visa additional documentation might be required such as for student visa, working visa or opening a business
British Schools in Portugal
Portugal is a popular destination for expatriates and international families who are seeking a high-quality education for their children. 
As a result, there are many international schools in Portugal that cater to a variety of nationalities and offer curricula from different countries. 
Regarding British schools you should know that you can count with several schools across Portugal. Here are some examples:
Direct flights from the UK to Portugal
Direct flights from the UK to Portugal are readily available, providing convenient travel options for passengers. Here are some key details about direct flights between the two countries:
Airlines
Several airlines offer direct flights from various UK airports to major cities in Portugal. These include TAP Air Portugal, British Airways, easyJet, Ryanair, and Wizz Air, among others.
Departure Airports
Direct flights to Portugal are available from several UK airports, including London Heathrow, London Gatwick, London Stansted, London Luton, Manchester, Birmingham, Bristol, Edinburgh, Glasgow, and more.
Destination Airports
The most common destinations in Portugal for direct flights from the UK are Lisbon, Porto, Faro, and Funchal (Madeira). Lisbon and Porto are popular choices for city breaks or exploring the mainland, Faro is a gateway to the beautiful Algarve region, and Funchal offers access to the picturesque island of Madeira.
Flight Frequency
Direct flights between the UK and Portugal operate on a frequent basis, with multiple flights available daily from various airlines. The number of flights may vary based on the season, demand, and airline schedules.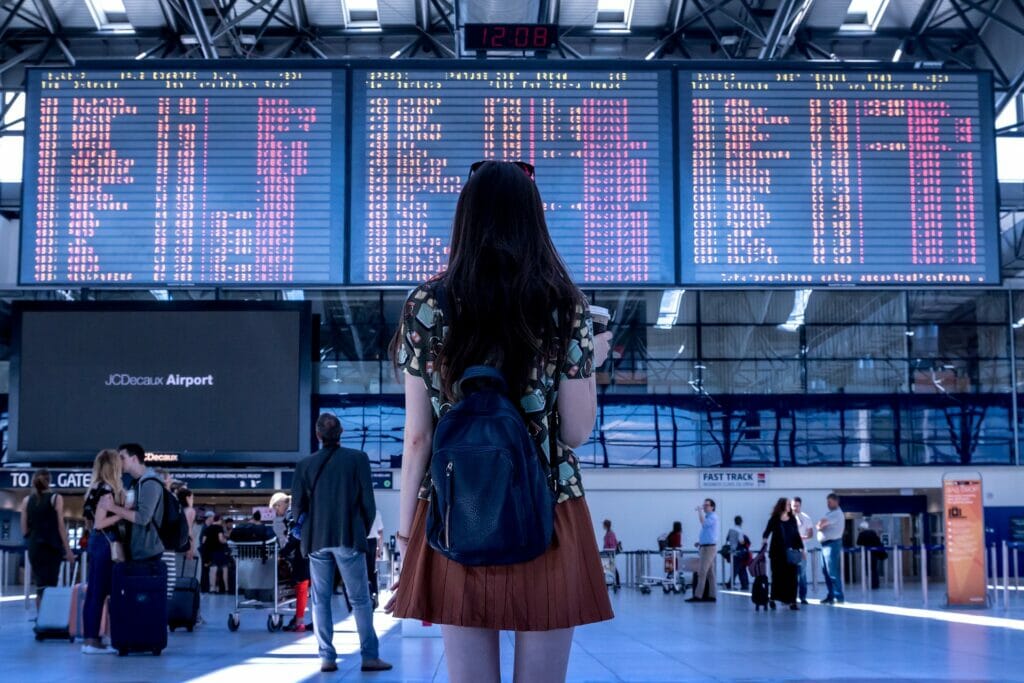 Bringing pets from the UK to Portugal
If you plan to bring a pet from the UK to Portugal, there are certain requirements that you need to fulfill to ensure a smooth entry for your pet. Here are some general guidelines:
Microchip
Your pet must be microchipped with an ISO-compliant microchip. This microchip serves as a permanent identification for your pet and contains a unique identification number. It is important to ensure that the microchip is implanted before or at the same time as their rabies vaccination.
Rabies Vaccination

Your pet must be vaccinated against rabies. The vaccination should be administered at least 21 days before traveling to Portugal but not more than one year before the travel date. Make sure the vaccination is valid and up to date.

Health Certificate
Obtain a health certificate from a licensed veterinarian in your home country. The certificate should confirm that your pet is in good health, free from infectious diseases, and fit to travel. The health certificate is generally required within 10 days prior to the travel date.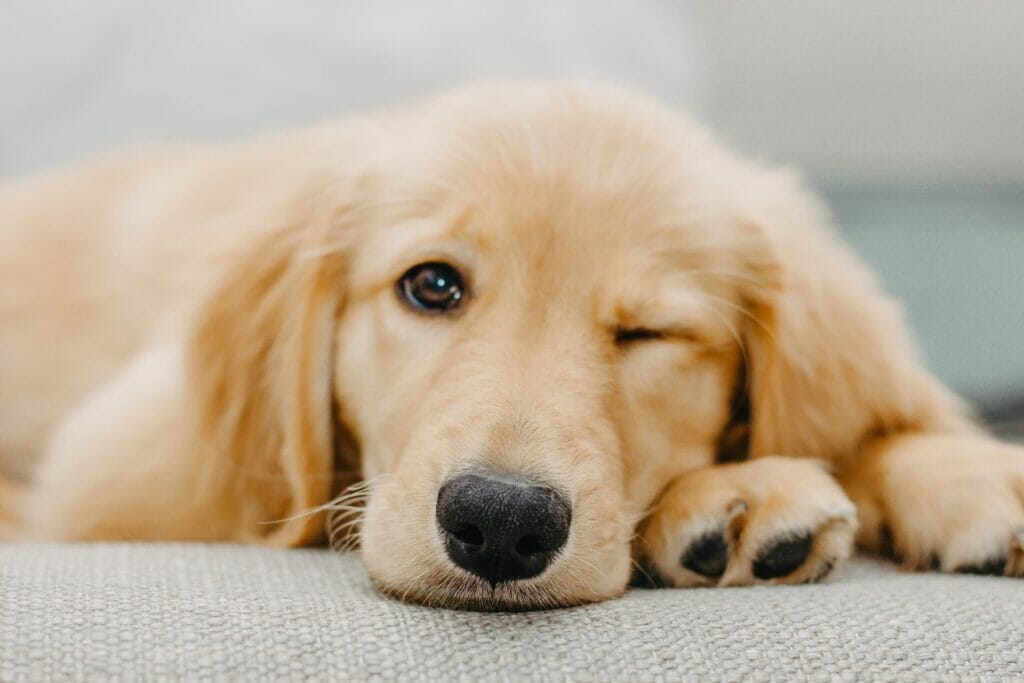 Money transfer between the UK and Portugal
When transferring money between Portugal and the UK, you can consider using online money transfer services such as Wise (formerly TransferWise) or Revolut. 
Wise
Wise allows you to transfer money between your accounts in Portugal and the UK using the real mid-market exchange rate. They charge a transparent and low fee for the transfer.
Revolut
Revolut is another popular online payment platform that allows you to transfer money between Portugal and the UK. With Revolut, you can hold and exchange multiple currencies at competitive rates. Transfers between Revolut accounts are usually instant and free.
Bringing a car from the UK to Portugal
Bringing a car from the UK to Portugal can be a viable option, especially considering that cars can be more expensive in Portugal. However, it's important to note that if you hold a residency permit in Portugal, simply driving the car over may not be sufficient. 
You will need to go through the process of importing the vehicle, which involves complying with the import regulations and requirements set by the Portuguese customs authority.
Importing a car usually entails submitting the necessary documentation, paying duties or taxes, and ensuring the vehicle meets the eligibility criteria for importation into Portugal.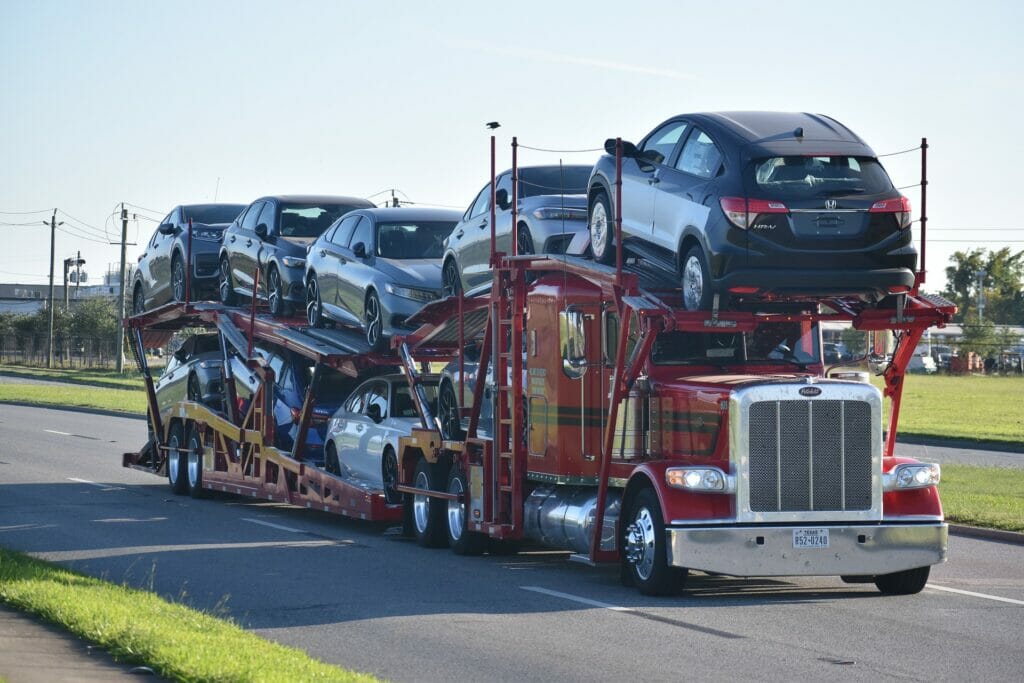 Exchanging UK driving licence to a Portuguese one
Driving licenses issued by member states of the Community of Portuguese-Speaking Countries (CPLP) and the Organization for Economic Cooperation and Development (OECD) which includes The United States of America, allow you to drive in Portugal without having to exchange them for a Portuguese driver's license for 185 days (about 6 months), provided you are not a resident.
If you live in Portugal, you must exchange your foreign driving licence for a Portuguese licence within two years after taking up residence in Portugal.
Why choose us for your relocation to Portugal?
Local Expertise
We know Portugal. Due to our extensive local knowledge, we believe that concentrating our services in a single country destination is the best way to give you the most thorough and useful information. 
Holistic Approach
One single channel of communication for the entire process. We provide you with a comprehensive service that covers all aspects of your move, from identifying the ideal residency visa to finding your new home or helping you to settle. 
Transparent Service
We recommend what's best for you based on an extensive process experience that saves time and money to clients. Our pricing is clear and competitive, and we don't sell services that make us more money.
Simple Process
Technology plays a very important role in our company. We minimize our clients' involvement in paperwork. We are customers ourselves and we know how to serve you.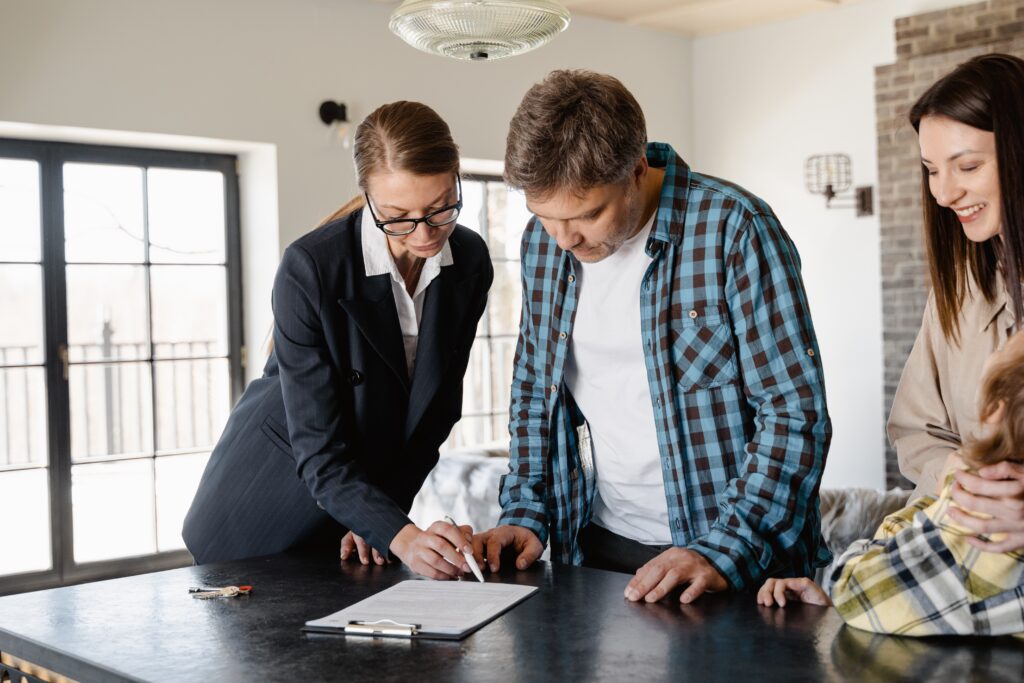 Frequent asked questions about British moving to Portugal
Can British citizens still move to Portugal after Brexit?
Yes, British citizens can still move to Portugal after Brexit. However, there are certain rules and requirements they need to fulfill.
Do British citizens need a visa to live in Portugal after Brexit?
Yes, British citizens now need a visa to live in Portugal for more than 90 days within a 180-day period. They should apply for a residence visa before moving to Portugal.
What type of visa do British citizens need to live in Portugal?
Depending on their professional situation, individuals can apply for various visas to move to Portugal, such as the retirement visa, working visa, or digital nomad visa among others.
What are the requirements for obtaining a residence visa in Portugal?
The requirements for a residence visa include proof of sufficient financial means, health insurance coverage, accommodation in Portugal, criminal record clearance, and a valid passport. The exact requirements may vary depending of the consulate or embassy.
Can British citizens still buy property in Portugal after Brexit?
Yes, British citizens can still buy property in Portugal after Brexit. There are no restrictions on property ownership for EU or non-EU citizens.
Will British citizens still have access to healthcare in Portugal after Brexit?
Yes, British citizens who are legal residents in Portugal can still access the Portuguese healthcare system. They need to register with their local healthcare center and obtain a Portuguese healthcare card.
Can British citizens work in Portugal after Brexit?
Yes, British citizens can work in Portugal after Brexit. However, they need to meet certain requirements, such as having a job offer or being self-employed, and obtaining a work visa or residence permit.
Can British citizens still travel freely within the Schengen Area after moving to Portugal?
Yes, British citizens who are legal residents in Portugal can still travel freely within the Schengen Area for up to 90 days within a 180-day period without a visa.
How can I stay informed about the latest requirements for British citizens moving to Portugal?
It's recommended to regularly check official sources such as the website of the British government, the Portuguese embassy or consulate, or consult with immigration lawyers or experts who specialize in Portuguese immigration laws.