One essential aspect of settling into your new Portuguese life is understanding the ins and outs of driving in this charming country. 
Whether you're planning to explore Lisbon's historic streets, meander through Porto's picturesque neighborhoods, or embark on scenic road trips through the Douro Valley or the Alentejo plains, a solid grasp of Portugal's driving documents, rules, and regulations is paramount. 
In this comprehensive guide, we will navigate the road ahead together, providing you with the essential knowledge and insights to ensure a smooth transition into Portugal's driving culture. 
Basic traffic rules in Portugal
Drive on the Right: Like most European countries, Portugal drives on the right side of the road.
Seat Belts: Seat belts are mandatory for all passengers in the vehicle. Failure to wear seat belts can result in fines.
Child Safety: Children under 12 years old and shorter than 1.35 meters must use appropriate child safety seats. Children under 3 years old are not allowed to sit in the front seat of a vehicle with an active airbag.
Speed Limits: Speed limits are clearly marked, but some common limits include 50 km/h in urban areas, 90 km/h on rural roads, and 120 km/h on highways. Be attentive to posted speed limits as they can vary.
Alcohol and Drugs: The legal blood alcohol limit in Portugal is 0.5 g/l. Driving under the influence of drugs is strictly prohibited.
Mobile Phones: Using a mobile phone while driving without a hands-free system is illegal and subject to fines.
Roundabouts: Portugal has many roundabouts. Traffic inside the roundabout has the right of way, and those entering must yield.
Traffic Signals: Obey traffic signals and signs, including stop signs and yield signs.
Overtaking: Overtake on the left side. In multi-lane roads, keep to the right except when overtaking.
Emergency Vehicles: When emergency vehicles with flashing lights and sirens approach, pull over to the right and stop.
Headlights: Use headlights at all times, even during the day. It's mandatory and improves visibility.
Driving in Portugal with a foreign driver's licence
Driving in Portugal as a tourist
If you are a tourist you are allowed to drive in Portugal without the need to exchange them for a Portuguese driver's licence for 185 days (approximately 6 months), provided that you are not a resident.
Nonetheless, if your plan involves establishing residency in Portugal, you are allowed to drive with your foreign license for a maximum of 90 days starting from the issuance date of your residence permit. Within this timeframe, you must initiate the procedure to exchange it for a Portuguese driver's licence.
Driving in Portugal as EU citizen
If you have a driver's licence from an EU/EFTA country, you are permitted to utilize it for driving in Portugal until it reaches its expiration date. Subsequently, it is mandatory to replace it with a Portuguese driver's license.
If you become a resident in Portugal and your licence originates from a country with a bilateral agreement with Portugal, you have a grace period of up to two years to replace it with a Portuguese one. However, if your license was issued by a country not involved in international conventions, an immediate exchange is mandatory.
Driving in Portugal as non-EU citizen
Driving licenses issued by non-EU countries are not valid in Portugal. If your country is a signatory to international road traffic conventions, you must exchange your driving license within 185 days of establishing residence in Portugal.
Residents of countries belonging to the Organization for Economic Cooperation and Development (OECD) and the Community of Portuguese-Speaking Countries (CPLP) are permitted to drive in Portugal using their original driver's license, even if they establish residency in the country. There's no obligation to exchange it for a Portuguese one.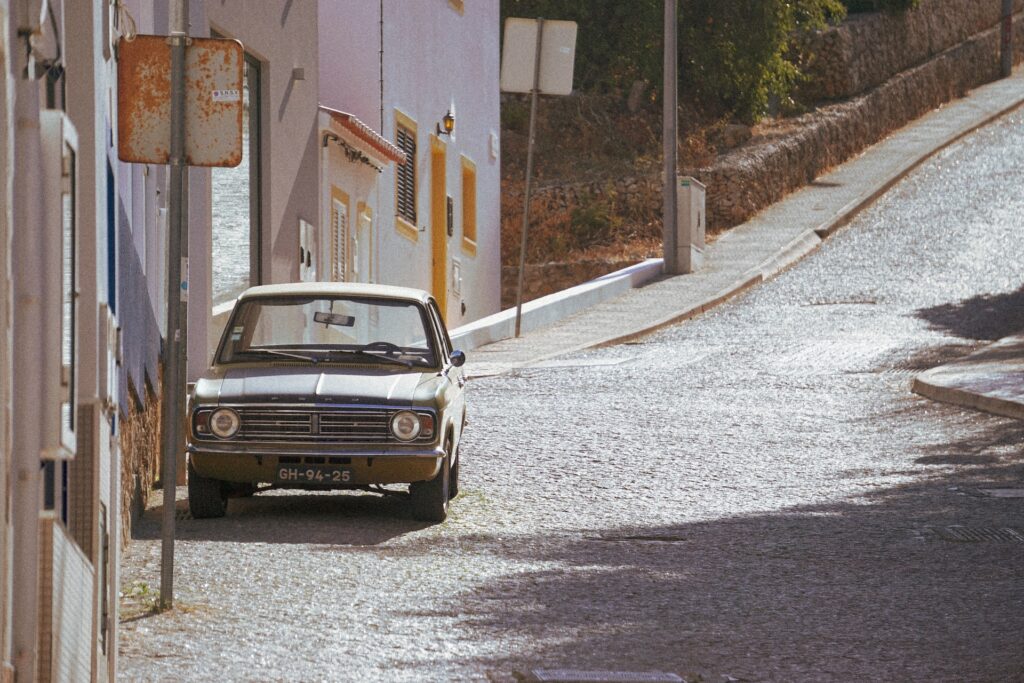 Exchanging a foreign driving licence for a Portuguese driving licence
To apply for a Portuguese driving license, you must furnish the following documents at the Institute for Mobility and Transport (IMT) office:
Permanent residence permit/card issued by SEF
Your valid foreign driving license.
Proof of residence in Portugal (residence certificate or residency card).
Proof of identity (passport or ID card).
A recent passport-sized photograph.
A medical certificate to ensure you have the physical conditions to drive
Payment for the exchange fee (€30).
The speed limit in Portugal
The speed limits in Portugal can vary depending on the type of road, location, and vehicle.
Urban Areas: In cities and towns, the speed limit is typically 50 kilometers per hour (km/h). However, some urban roads may have lower limits, so always watch for posted signs.
Rural Roads: On single-carriageway rural roads (non-motorways), the speed limit is often 90 km/h. However, this can vary, and you should pay attention to posted speed limit signs.
Motorways (Autoestradas): On motorways, the speed limit is generally 120 km/h. Some motorway sections may have lower limits, especially in areas with challenging terrain or construction zones.
Expressways (Vias Rápidas): These are roads with limited access, similar to motorways but with lower speed limits. The speed limit on expressways is typically 100 km/h.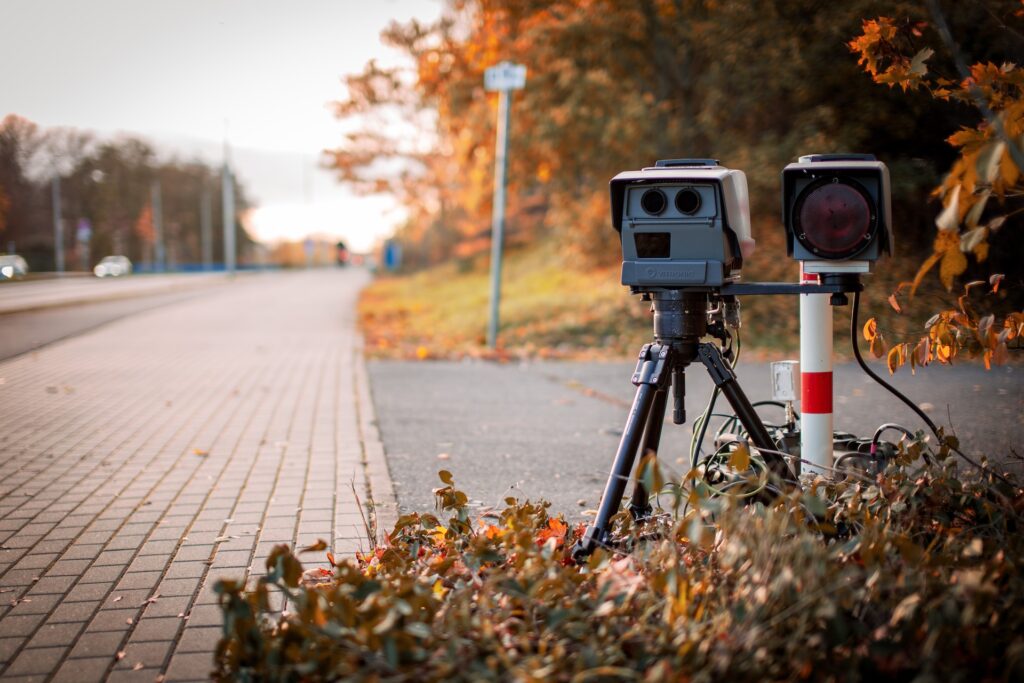 Car insurance in Portugal
Car insurance in Portugal, like in many other countries, is a legal requirement for all vehicles. There are two types of car insurance coverage available in Portugal:
Third-Party Liability Insurance (Seguro de Responsabilidade Civil Automóvel): This is the minimum legal requirement for all vehicles in Portugal. It covers damage or injury you may cause to others in an accident. It does not cover damage to your own vehicle or injuries you or your passengers may sustain.
Comprehensive Insurance (Seguro contra todos os riscos): While not mandatory, many vehicle owners opt for comprehensive insurance to cover their own vehicle against various risks, including theft, vandalism, and accidents.
Car Inspection in Portugal
Car inspection in Portugal, known as the "Inspeção Periódica Obrigatória" (IPO), is a mandatory procedure that all vehicles must undergo to ensure they meet safety and environmental standards. Here's what you need to know about car inspections in Portugal:
Frequency of Inspection: The frequency of car inspections depends on the age and type of vehicle. For new cars the first inspection is after 4 years, and then every 2 years and for older cars is annually after reaching a certain age.
Where to Inspect:: Car inspections are typically conducted at authorized inspection centers (Centros de Inspeção). These centers are distributed throughout Portugal.
Results: If your vehicle passes the inspection, you'll receive an inspection report indicating compliance with regulations. But if your vehicle fails the inspection, you'll receive a report detailing the issues that need to be addressed for compliance. You'll have a specific period to make the necessary repairs and return for a reinspection.
Fees: Inspection fees vary based on the type and age of the vehicle but you may expect to pay between €25 to €60.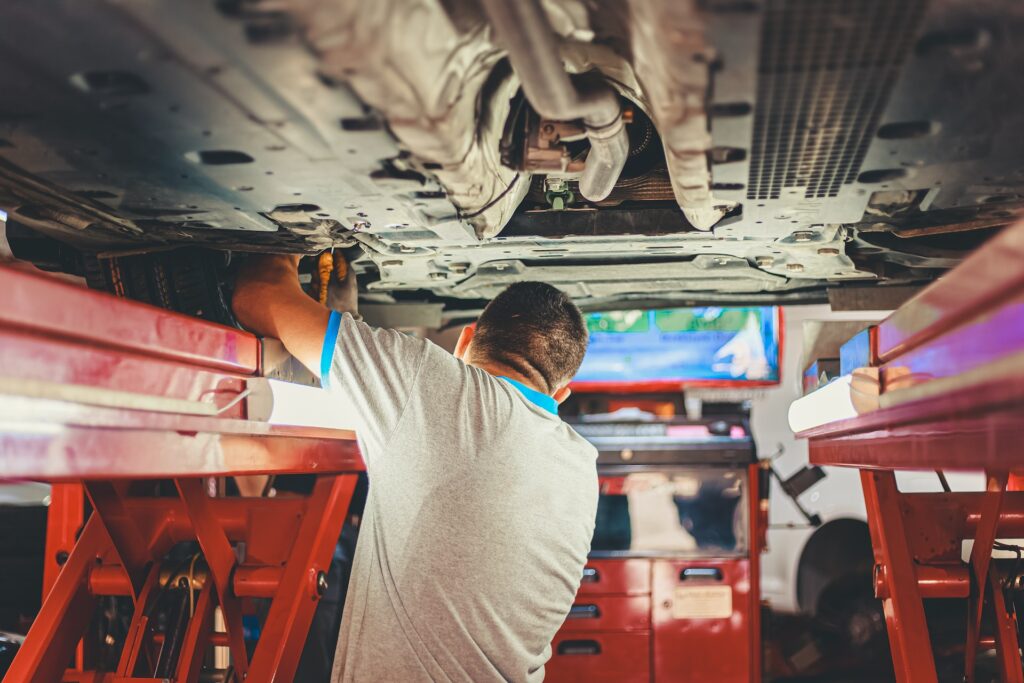 Car taxes in Portugal include various charges and fees that vehicle owners must pay to comply with the country's regulations. Here are some of the key car-related taxes in Portugal:
Vehicle Registration Tax (Imposto Único de Circulação – IUC):
The IUC is an annual tax levied on all vehicles registered in Portugal. The amount of IUC you pay depends on factors such as the vehicle's engine size, fuel type, and emissions. Electric and low-emission vehicles often enjoy reduced rates.
Special Tax on Certain Vehicles (Imposto sobre Veículos – ISV):
ISV is a one-time tax levied on the purchase of new and used vehicles in Portugal. The amount varies based on factors such as the vehicle's engine size, emissions, and fuel type. Electric and low-emission vehicles may qualify for reduced ISV rates or exemptions.
On-Street Parking
In urban areas, most street parking spaces are metered. Payment for metered parking is mandatory; failure to pay can result in a parking ticket.
Underground Parking
Utilizing underground parking facilities typically requires obtaining a parking ticket. These tickets are obtainable when you enter the garage through the payment machine. It's worth noting that electric vehicles are exempt from parking fees in some cases.
Residential Parking
Residents seeking to park in their residential areas usually need to apply for a parking sticker. The initial parking sticker is typically provided at no cost. However, if additional stickers are needed, the second one typically incurs a fee of €54, while the third sticker is priced at €132.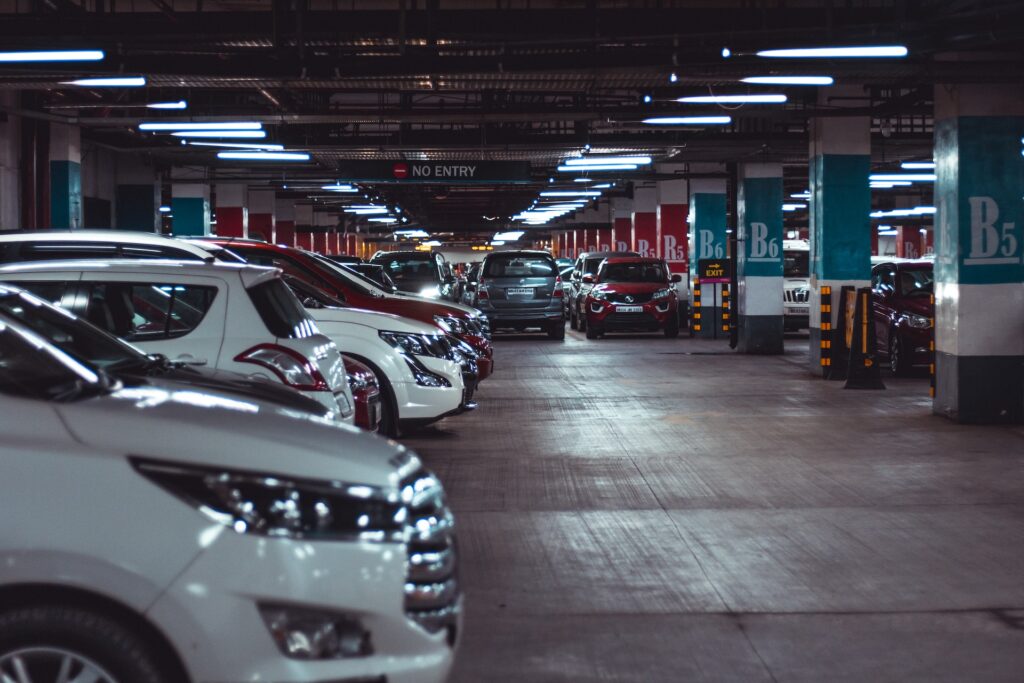 Road Traffic Accidents in Portugal
In Portugal, every driver is legally required to possess a minimum of third-party insurance coverage. The course of action following a road traffic accident in Portugal hinges on the accident's gravity, the presence of injuries, and whether police intervention is necessary.
Minor Accident
In the case of a minor accident without injuries, the individuals involved should exchange information and create a statement detailing the incident that is later submitted to the insurance companies. If there is a disagreement between the parties involved, it's advisable not to sign any documents.
Typically, involvement of the police is not required; however, for insurance purposes, it may be beneficial to visit the nearest police station and complete an accident report form. 
Accident involves injuries
In the event of a major accident, all parties involved are required to file a report with the police and complete and sign an accident report form. The police will request to inspect all relevant documents and may issue charges for driving violations.
Additionally, call or ask someone to call emergency services at Freephone 112. Depending on the accident's severity, potential injuries, and if someone is trapped inside a vehicle, request assistance from the police (polícia), an ambulance (ambulância), and the fire services (bombeiros).
Provide the location as accurately as possible, including landmarks, street names, shop names, or signs. Do not relocate the vehicle until the police arrive, even if it is obstructing the road. To alert oncoming traffic, place a red reflective triangle 30 meters in front of the vehicle as a warning signal.
Accident report form

The insurance document, typically found in the policy wallet, known as a DAAA or Declaração Amigável (Friendly Agreement), is a simple form. It is filled out and signed by both parties involved in the accident and then submitted to their respective insurance providers.
However, in cases where there is no agreement, the Folheto Participação de Sinistro (Non-Friendly Accident Claim Form) should be completed and sent to the insurer.
Notify the insurance company
Notify your insurance company of the incident by promptly sending the accident report. The quicker you provide this information to your agent, the more effective their assistance will be in handling your claim.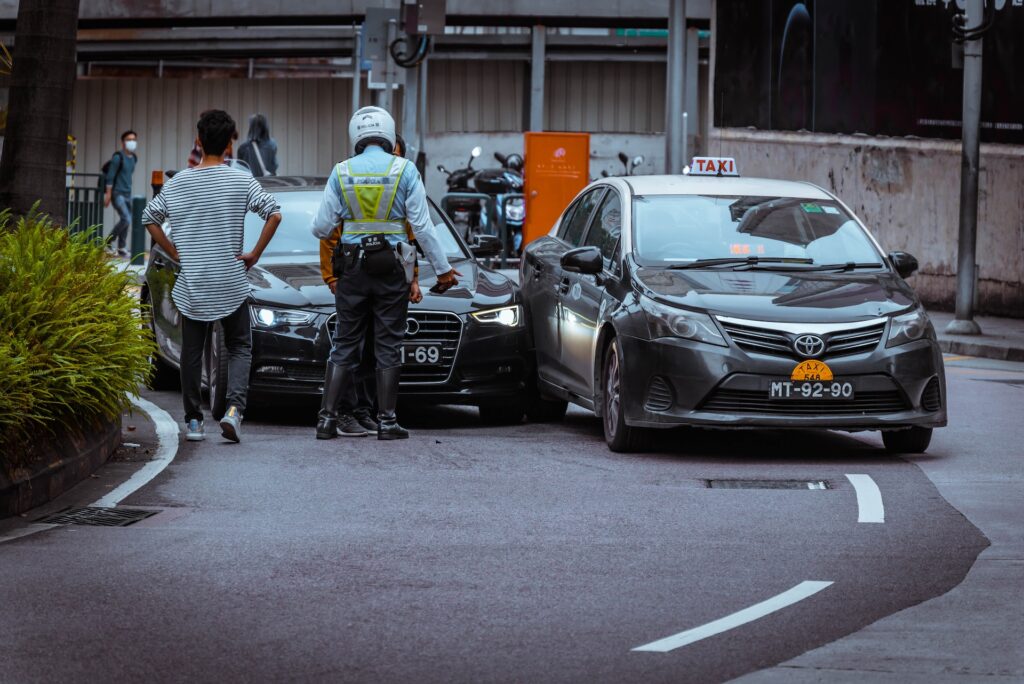 Portugal has an extensive network of toll roads, known as "autoestradas," that offer efficient travel across the country. While traveling in Portugal you may find different types of tolls in Portugal, including:
Traditional Tolls

: Pay the toll fee at the booth using cash or card.

Electronic Tolls

: Vehicles equipped with Via Verde pass through lanes marked with "Electronic" green signs. The toll amount is automatically deducted from the driver's bank account.

Toll Card

: Some toll roads offer a prepaid "Toll Card" option for non-resident travelers. These cards are available in various denominations and can be purchased at service areas or online.
How to apply for Via Verde Portugal?
Via Verde is an electronic toll collection system used primarily in Portugal. It is designed to simplify and expedite the payment of tolls on highways, bridges, and other tolled roadways. Via Verde offers both physical and online application methods and for the online application you'll need to follow some steps: 
Visit the Via Verde Website: Go to the official website (www.viaverde.pt).
Select "Adira Já" or "Join Now": Look for the option that allows you to create a new account. 
Complete the Online Application Form: You will be asked to provide personal information, including your name, address, contact, and vehicle details. 
Choose Your Payment Method: Link your Via Verde account to a payment method, such as a credit card or bank account. 
Submit Your Application: Review the information you've provided and submit your application.
Receive Your Via Verde Device: Once your application is approved, Via Verde will send you a device that needs to be installed in your vehicle, usually within a few business days.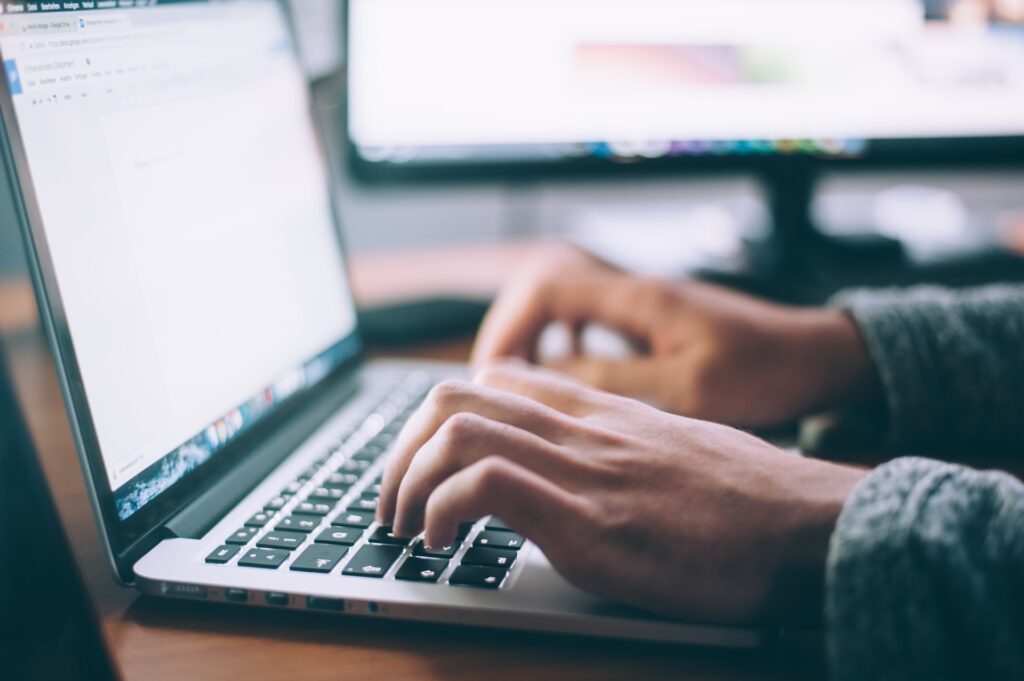 Frequently asked questions about Driving in Portugal
Can you drive in Portugal with a foreign license?
Yes, you can drive in Portugal with a valid foreign driver's license, especially if you're a tourist. However, residents may have specific requirements for exchanging their foreign licenses for Portuguese ones. If you are coming from a non-EU country you must exchange your driving licence within 185 days of obtaining your residence in Portugal (if your country is a signatory to international road traffic conventions).
Can tourists drive in Portugal?
Citizens of the United States and nationals from other European Union countries may use their domestic driving licenses for driving in Portugal, as long as their stay does not exceed six months (or 185 days). In such cases, there is no need for an International Driving Permit.
Is it mandatory to wear seat belts in Portugal?
Yes, seat belts are mandatory for all passengers in the vehicle, and fines are issued for non-compliance.
What are the speed limits in Portugal?
Speed limits can vary, but common limits include 50 km/h in urban areas, 90 km/h on rural roads, and 120 km/h on highways. Pay attention to posted speed limits.
How long can you drive a foreign car in Portugal?
Portugal offers a temporary admission process that permits vehicles registered in another EU Member State to stay in Portugal and be used without taxation for up to six months, whether continuously or intermittently, within a 12-month period.
How much does a driver's license cost in Portugal?
The cost of obtaining your driver's license in Portugal can range from 500 to 1,000 euros, influenced by your selected driving school and your progress in the training process.