Discover a world of professional growth and collaboration in Portugal's dynamic shared service centers. As a hub of innovation and diverse industries, these centers offer a unique blend of international exposure and local expertise. Whether you're in finance, IT, customer service, or other fields, Portugal's shared service centers provide a stimulating environment to excel, learn, and contribute to global success stories
What is a Shared Service Center?
A Shared Services Center (SSC) is a centralized organizational unit within a company or organization that provides common support services to various departments, business units, or subsidiaries. Instead of each department or unit handling their own administrative tasks independently, these tasks are consolidated and streamlined within the SSC.
Here are some key characteristics of a Shared Services Center:
Centralization: An SSC brings together various administrative and support functions, such as finance, human resources, IT, procurement, legal, and more, into a single centralized location or unit. This consolidation eliminates duplicate efforts and redundancies across the organization.
Standardization: Processes, procedures, and workflows are standardized within the SSC. This ensures consistent and efficient service delivery across different parts of the organization.
Cost Efficiency: By consolidating services and eliminating duplication, organizations can achieve cost savings in terms of labor, technology, and infrastructure. The economies of scale achieved in a shared services model contribute to reducing operational expenses.
Specialization: SSCs often have specialized teams with expertise in specific areas, which can lead to higher quality service delivery. For example, a centralized finance team can handle complex financial reporting tasks more effectively.
Service Level Agreements (SLAs): SSCs typically operate based on SLAs that outline the service expectations and performance metrics agreed upon between the SSC and its internal clients. This ensures accountability and transparency in service delivery.
Technology and Automation: Shared Services Centers often leverage technology and automation to optimize processes. This can include using enterprise resource planning (ERP) systems, workflow tools, and robotic process automation (RPA) to streamline tasks and reduce manual intervention.
Continuous Improvement: SSCs usually focus on continuous process improvement to enhance efficiency, effectiveness, and customer satisfaction. They may employ methodologies like Six Sigma or Lean to identify and eliminate process inefficiencies.
Global and Local Services: Depending on the organization's structure, an SSC may provide services to various locations and subsidiaries across the globe or within a specific region.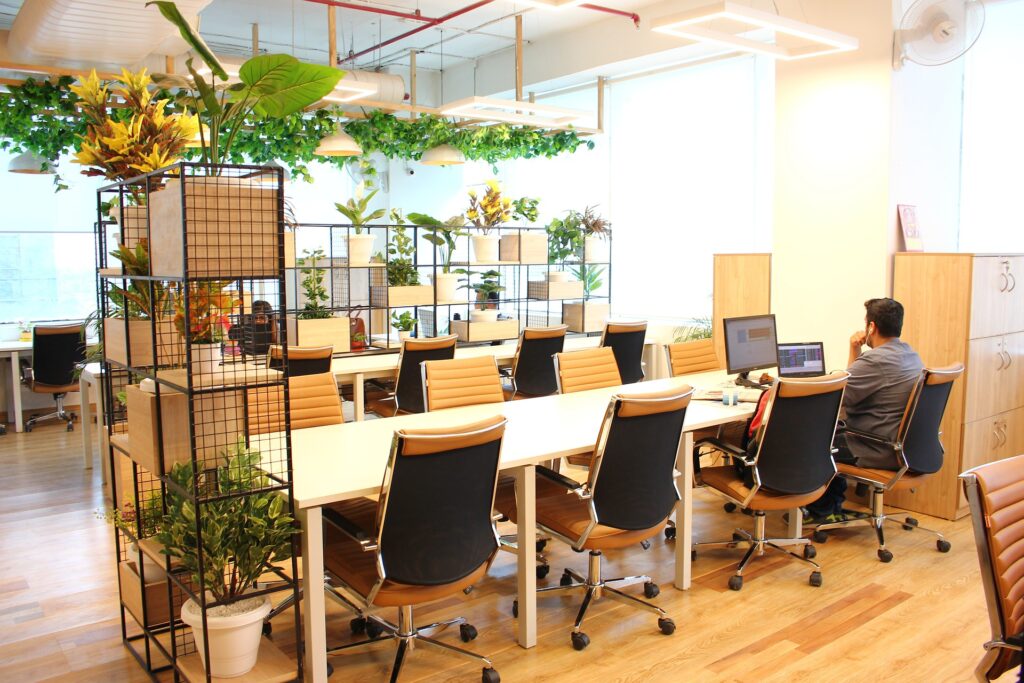 Why Portugal is attracting Shared Service Centers?
Portugal has become a popular location for establishing shared services centers due to several factors:
Skilled Workforce: Portugal has a well-educated and skilled workforce, particularly in areas like finance, accounting, languages, and IT, making it an attractive destination for companies looking to set up SSCs.
Cost Advantage: While not the lowest-cost location in Europe, Portugal offers a cost advantage compared to many Western European countries, which can be appealing for companies aiming to reduce operational expenses.
Language Skills: Portuguese professionals often have strong language skills, including proficiency in English and other languages, which is crucial for providing support services to global clients.
Infrastructure: Portugal has developed modern infrastructure, including telecommunications, transportation, and technology parks, that supports the establishment and smooth functioning of SSCs.
Government Support: The Portuguese government has taken steps to attract foreign investment, including offering incentives, grants, and tax benefits to companies establishing SSCs in the country.
Cultural Compatibility: Portugal's relatively similar culture and time zone to many other European countries can facilitate communication and collaboration within multinational organizations.
Proximity to European Markets: Portugal's location allows easy access to major European markets, making it convenient for companies to serve their clients and customers across the continent.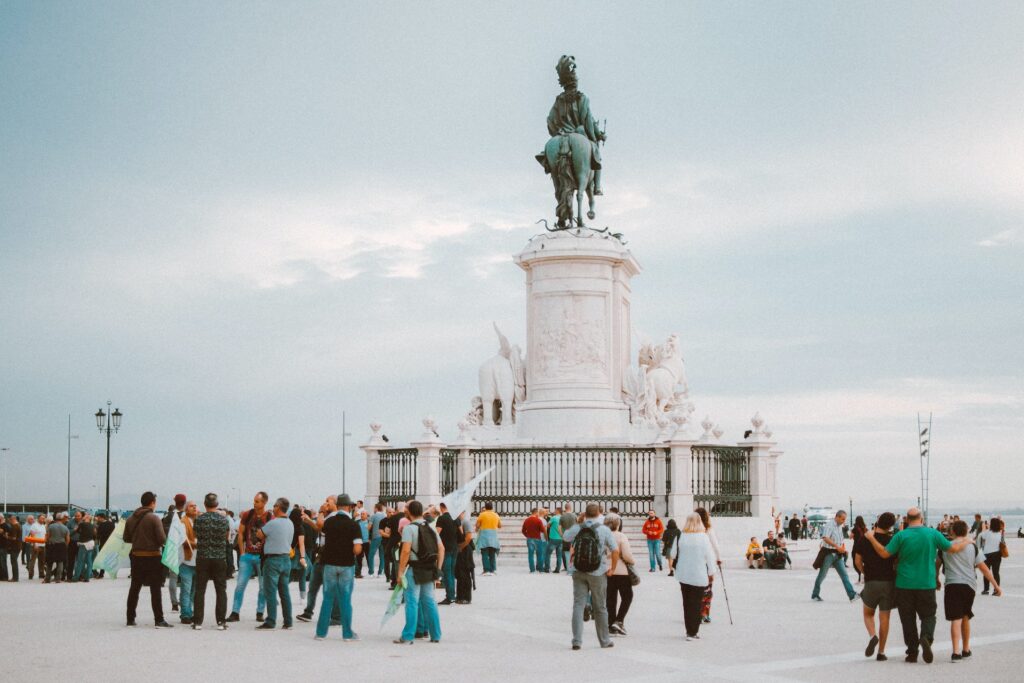 Job Profiles in a Shared Service Center
The employee profiles within a Shared Service Center (SSC) in Portugal can vary depending on the specific services offered, the size of the center, and the industry it operates in. However, here are some common employee profiles you might
Finance and Accounting
Human Resources
Information Technology
Procurement
Customer Service
Data Management
Legal and Compliance
Project Management
Administration
Is it easy to find a job in a Shared Service Center in Portugal?
If you're considering a move to Portugal and are interested in finding a job in the shared services industry. That's an exciting path to explore! 
Finding a job in shared services in Portugal can be quite promising, but as with any job search, there are a few factors to consider. Portugal has been attracting various companies to establish their shared services centers there, which means there are opportunities available.
The ease of finding a job in this field will depend on a few things. Skills and experience are key – the more aligned they are with the specific roles within shared services (like finance, customer service, IT, etc.), the smoother the search might be.
Language skills also matter. Many shared services centers cater to international clients, so a strong command of English is often necessary. Being multilingual can definitely set you apart.
Now, when it comes to competition, it varies. Some roles might have more applicants than others, but overall, the shared services job market in Portugal is looking positive.
Networking can make a big difference too. Connect with professionals in the industry, attend events, and make use of platforms like LinkedIn. It's a great way to discover job openings that might not be widely advertised.
Just keep in mind that if you're not an EU citizen, there are some legal requirements to fulfill, like work permits and visas. It's important to have these sorted out to ensure a smooth transition.
So, to sum it up, while finding the perfect job might take a bit of effort, Portugal's shared services scene is vibrant and full of potential. Stay proactive, tailor your applications, and stay connected – you'll increase your chances of landing a great job.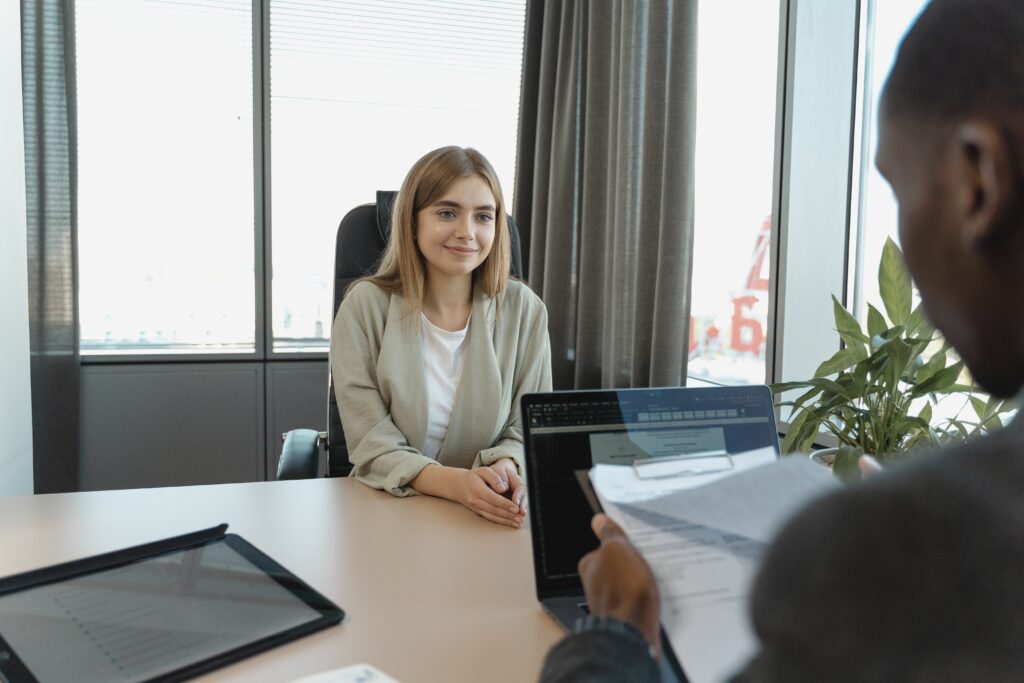 What are the benefits in working in a Shared Service Center?
Here are some potential benefits of working in a shared service center in Portugal:
Professional Growth: Shared service centers often provide employees with opportunities to develop a wide range of skills in areas like finance, HR, IT, customer service, and more. This can enhance your overall career prospects and increase your marketability.
Multinational Work Environment: Many shared service centers have a diverse and multicultural workforce due to their global nature. This allows you to interact with colleagues from various backgrounds, improving your cultural awareness and communication skills.
Language Skills: Working in shared service centers can provide opportunities to improve and utilize language skills, especially English. Many shared service centers operate in English as the primary language, allowing you to practice and enhance your language proficiency.
Structured Career Paths: Shared service centers often offer well-defined career paths, allowing employees to progress within the center or potentially move into other parts of the organization. This can provide a clear roadmap for career advancement.
Exposure to Best Practices: Shared service centers typically implement standardized processes and best practices to improve efficiency. Working within such an environment can expose you to these practices, enhancing your understanding of efficient business operations.
Training and Development: Many shared service centers invest in employee training and development programs to ensure that employees are up-to-date with the latest tools, technologies, and industry trends.
Work-Life Balance: Shared service centers often focus on efficient processes, which can lead to better work-life balance for employees. This can be especially appealing for individuals seeking a stable and predictable work schedule.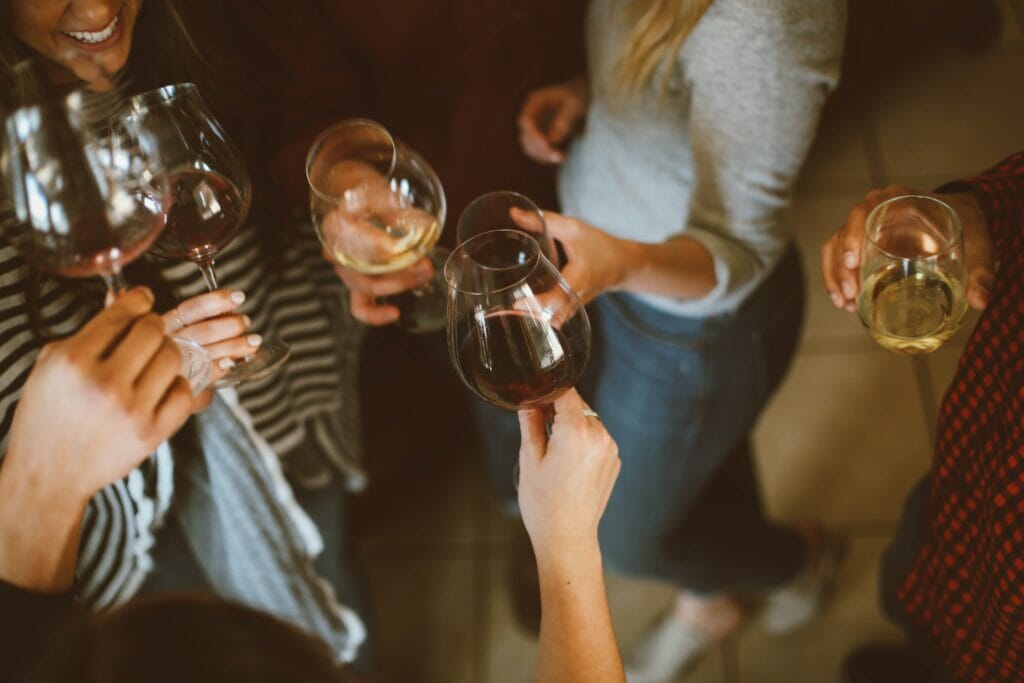 Applying for a job in a Shared Service Center
1. Research and Self-Assessment: Research the shared service centers operating in Portugal to find out which ones align with your skills, qualifications, and career goals. Assess your skills, qualifications, and experience to determine which roles you're qualified for and interested in.
2. Update Your Resume/CV: Tailor your resume/CV to highlight relevant skills and experience for the specific role you're applying for. Include details about your education, work experience, language skills, certifications, and any relevant achievements.
3. Search for Job Openings: Check job search websites, company career pages, and professional networking platforms like LinkedIn for job openings in shared service centers in Portugal. Use relevant keywords such as "shared services," "finance," "HR," "customer service," etc., along with "Portugal" in your search.
4. Prepare a Cover Letter: Write a tailored cover letter that highlights your skills and experiences relevant to the job. Explain why you're interested in the role and why you believe you're a good fit for the shared service center.
5. Submit Your Application: Follow the application instructions provided in the job posting. Attach your resume/CV and cover letter as specified. Some applications might also require additional documents like transcripts or references.
6. Prepare for Interviews: If you're shortlisted, you might be invited for interviews. Research common interview questions and prepare thoughtful responses. Be ready to discuss your qualifications, experience, and why you're interested in working for the shared service center.
7. Interview Process: The interview process might involve multiple rounds, including phone interviews, video interviews, and potentially an in-person interview if you're already in Portugal.
8. Follow Up: After interviews, follow up with a thank-you email to express your gratitude for the opportunity to interview and to reiterate your interest in the position.
9. Visa Requirements: If you're not an EU/EEA citizen, be prepared to navigate the visa and work permit process. The company might assist you with this process.
10. Job Offer and Negotiation: If you receive a job offer, review the terms and conditions. If needed, negotiate aspects like salary, benefits, and start date.
The biggest Shared Service Centers in Portugal
Here are some examples of the most relevant Shared Services Centers (SSCs) that are operating in Portugal.
Information Technology (IT) and Consulting
Cognizant
Infosys
Nokia Networks
Altran
Capgemini
Fujitsu
Xerox
IBM
Cisco Systems
Business Process Outsourcing (BPO) and Customer Service
Teleperformance
Webhelp
Majorel
Ventask
Conectys
Concentrix
Sitel
Genpact
Financial Services
BNP Paribas
ING Business Services
Zurich Business Services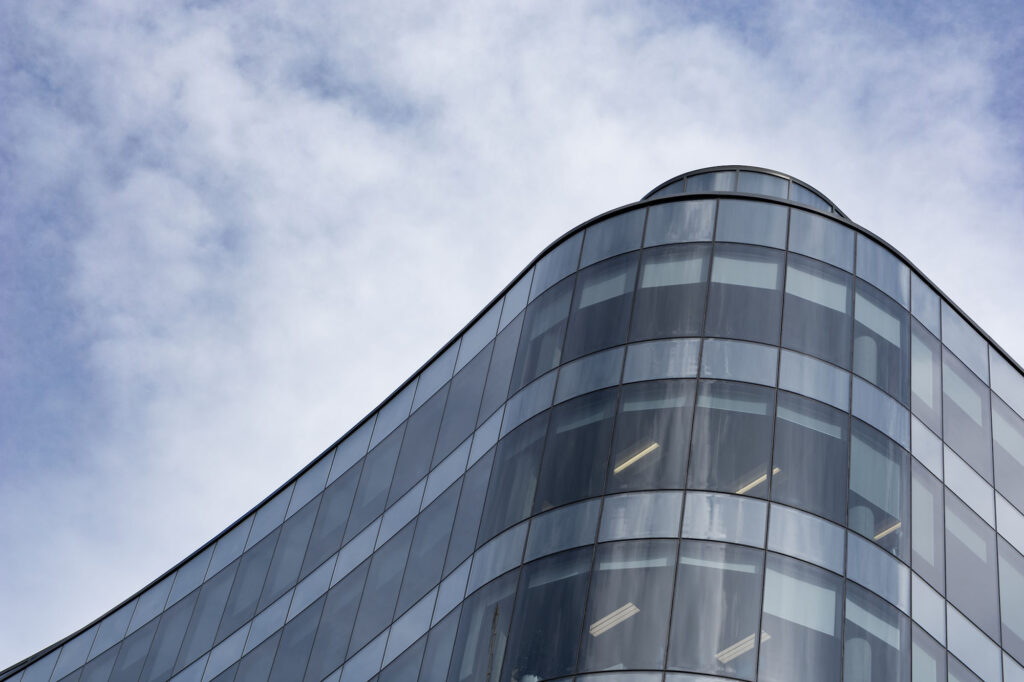 How can I move to Portugal?
There are several visa options that individuals can explore in order to work for a Shared Service Center in Portugal. Some of the common visa options include:
If you have a prearranged job contract from a Shared Service Center in Portugal, you can apply for a Portugal Work Visa. This type of visa is based on your employment offer and allows you to legally work and reside in Portugal.
If you're planning to work as an independent contractor or service provider for a Shared Service Center, you might apply for a Portugal D2 visa. This visa is suitable for individuals who are providing services independently and have a service contract in Portugal.
If you're looking to move to Portugal to find a job in a Shared Service Center, you can apply for the Job Seeker visa Portugal. This visa allows you to stay in Portugal up to six months while you search for employment opportunities.
Why work with Portugal Residency Advisors
Local Expertise
We know Portugal. Due to our extensive local knowledge, we believe that concentrating our services in a single country destination is the best way to give you the most thorough and useful information. 
Holistic Approach
One single channel of communication for the entire process. We provide you with a comprehensive service that covers all aspects of your move, from identifying the ideal residency visa to finding your new home or helping you to settle. 
Transparent Service
We recommend what's best for you based on an extensive process experience that saves time and money to clients. Our pricing is clear and competitive, and we don't sell services that make us more money.
Simple Process
Technology plays a very important role in our company. We minimize our clients' involvement in paperwork. We are customers ourselves and we know how to serve you.
Frequently asked questions about the Shared Service Centers in Portugal
What are shared services?
Shared services refer to a business model where common functions and processes are consolidated into centralized units, serving multiple departments or entities within an organization. This consolidation aims to streamline operations, improve efficiency, and reduce costs.
Are there job opportunities for foreigners in the shared services sector in Portugal?
Yes, Portugal's shared services sector offers job opportunities for foreigners, especially those with skills in finance, accounting, IT, customer service, languages, and other specialized areas.
Do I need to speak Portuguese to work in shared services in Portugal?
While Portuguese language skills are beneficial, many shared services centers in Portugal have a multinational workforce and use English as the primary working language.
What types of roles are available in shared services in Portugal for foreigners?
Foreigners can find roles in finance, accounting, procurement, HR, IT, data analysis, customer service, and more, depending on their skills and experience.
Are there specific legal requirements for foreigners working in shared services in Portugal?
Yes, foreigners typically need a work visa or residence permit to work in Portugal. Employers often assist in the visa application process.
What qualifications or experience are typically required for shared services roles in Portugal?
Requirements vary based on the role. Entry-level positions may require a relevant degree, while more senior roles may require specific certifications and years of experience.
Are there relocation packages or assistance for foreigners moving to Portugal for shared services jobs?
Some companies offer relocation assistance, including help with housing, settling-in allowances, and language training.
What is the cost of living in Portugal?
The cost of living varies across Portugal. Lisbon and Porto are generally more expensive than other regions, but the cost is still relatively lower compared to many other Western European countries.