Welcome to the world of Portugal's Luxury Real Estate – where opulence meets Old World charm, and breathtaking landscapes provide the backdrop for some of the most coveted properties in Europe. 
In this article, we embark on a journey through the realms of luxury, exploring the diverse range of properties, the most sought-after locations, and the allure that draws discerning buyers from around the globe to Portugal's real estate market. 
Whether you're an investor seeking an exclusive opportunity or a connoisseur of fine living, join us as we unravel the secrets of this enchanting market and discover the allure of luxury in Portugal."
What is luxury real estate?
Luxury real estate is a specialized sector within the broader real estate market that caters to the high-end, affluent, and discerning clientele. Defining luxury real estate involves considering several key factors:
Location
Location is paramount in defining luxury real estate. These properties are typically situated in prime or prestigious areas, such as upscale urban neighborhoods, waterfronts, gated communities, or scenic countryside settings. Proximity to amenities like fine dining, cultural attractions, and high-end shopping can also add to a property's luxury status.
Exclusivity
Luxury properties are exclusive by nature. They may be part of limited-access communities or feature substantial acreage, ensuring privacy and seclusion for the homeowner. Gated entrances, private roads, and 24/7 security personnel are common features in luxury developments.
Architectural Design and Quality
Luxury homes often exhibit exceptional architectural design, craftsmanship, and attention to detail. They may incorporate premium materials like marble, granite, hardwood, and custom finishes. The layout and flow of the property are designed for both aesthetic appeal and functionality.
Size and Space
Luxury residences tend to be larger than average homes, with spacious interiors and generous floor plans. They may include features such as grand foyers, expansive living areas, multiple bedrooms and bathrooms, walk-in closets, and lavish entertainment spaces.
Amenities and Features
Luxury real estate often boasts a wide range of amenities, which can include private pools, spa facilities, home theaters, wine cellars, state-of-the-art kitchens, smart home technology, and outdoor entertainment areas. Some properties may also offer additional luxuries like private tennis courts, equestrian facilities, or private beach access.
Views
Breathtaking views can significantly enhance the appeal of luxury real estate. Properties with vistas of the ocean, city skyline, mountains, or natural landscapes are highly sought after.
High-Quality Materials and Finishes
Luxury properties feature top-of-the-line materials and finishes, including premium appliances, designer fixtures, and custom cabinetry. Attention to detail in every aspect of construction and design is a hallmark of luxury real estate.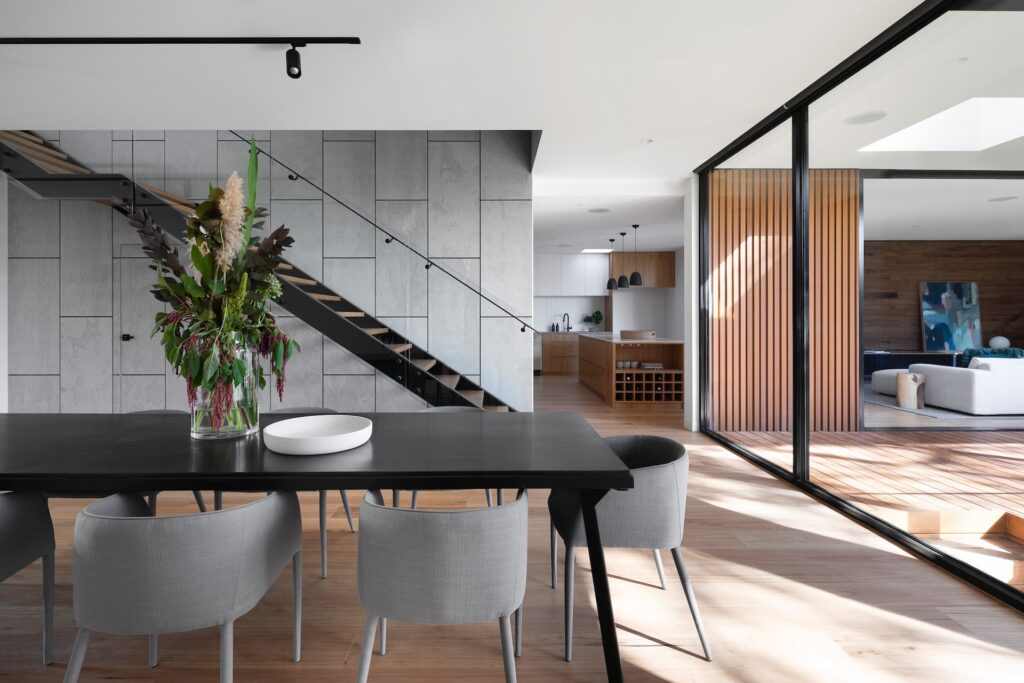 Types of Luxury Properties in Portugal
Portugal is known for its diverse and picturesque landscapes, rich history, and a thriving real estate market that offers various types of luxury properties to cater to the desires of high-end buyers. Whether you are seeking a charming historic home or a modern beachfront villa, Portugal has something to offer for every taste. 
Here's a detailed look at the different types of luxury properties you can find in Portugal:
Villas
Portuguese villas are a testament to elegance and tranquility. The spacious interiors often incorporate both modern and traditional elements, striking a balance between comfort and cultural authenticity. Many villas feature terracotta-tiled roofs, colorful tiles known as azulejos, and intricate wrought-iron balconies. 
The Algarve, with its Mediterranean climate and stunning coastal views, is a haven for luxury villa enthusiasts. These properties often come with well-manicured gardens, swimming pools, and outdoor entertainment areas, making them perfect for hosting gatherings or simply enjoying the breathtaking Portuguese landscapes.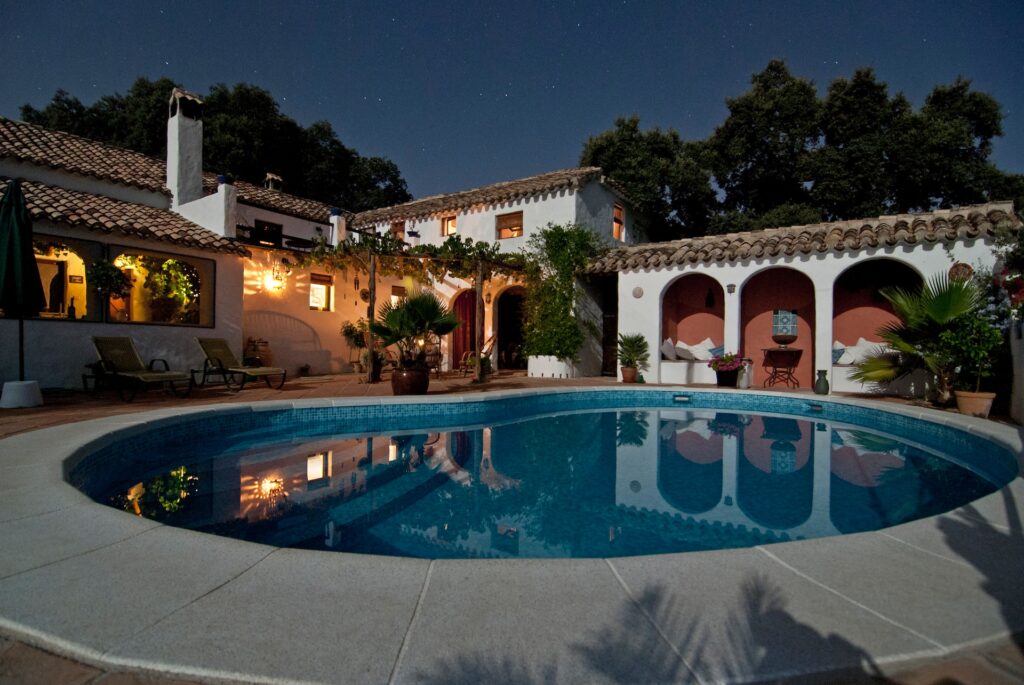 Penthouses
Penthouses in Portugal are a blend of contemporary luxury and urban living. They offer the privilege of soaring above the cityscape, providing occupants with uninterrupted views of iconic landmarks, picturesque riverfronts, or historic neighborhoods. 
These penthouses are designed to maximize natural light and offer open-concept living spaces. Large terraces are a common feature, providing an ideal setting for al fresco dining or simply gazing at the city's vibrant energy below. Exclusive amenities like private elevators and concierge services further elevate the penthouse living experience.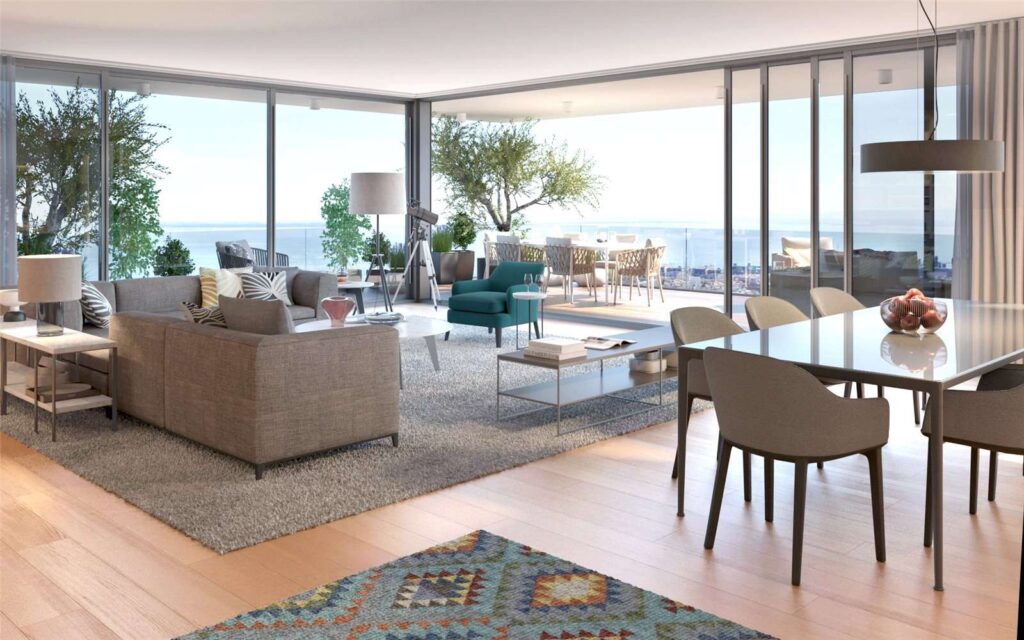 Historic Homes
Historic homes in Portugal tell stories of centuries past. These properties are characterized by their timeless beauty and unique architectural features. From the whitewashed facades of Alentejo's farmhouses to the romantic allure of Sintra's historic estates, these homes offer a chance to immerse oneself in Portugal's rich cultural heritage. 
Restored to modern standards, historic homes often maintain their original charm with details such as colorful tilework, hand-painted ceilings, and traditional Portuguese courtyards.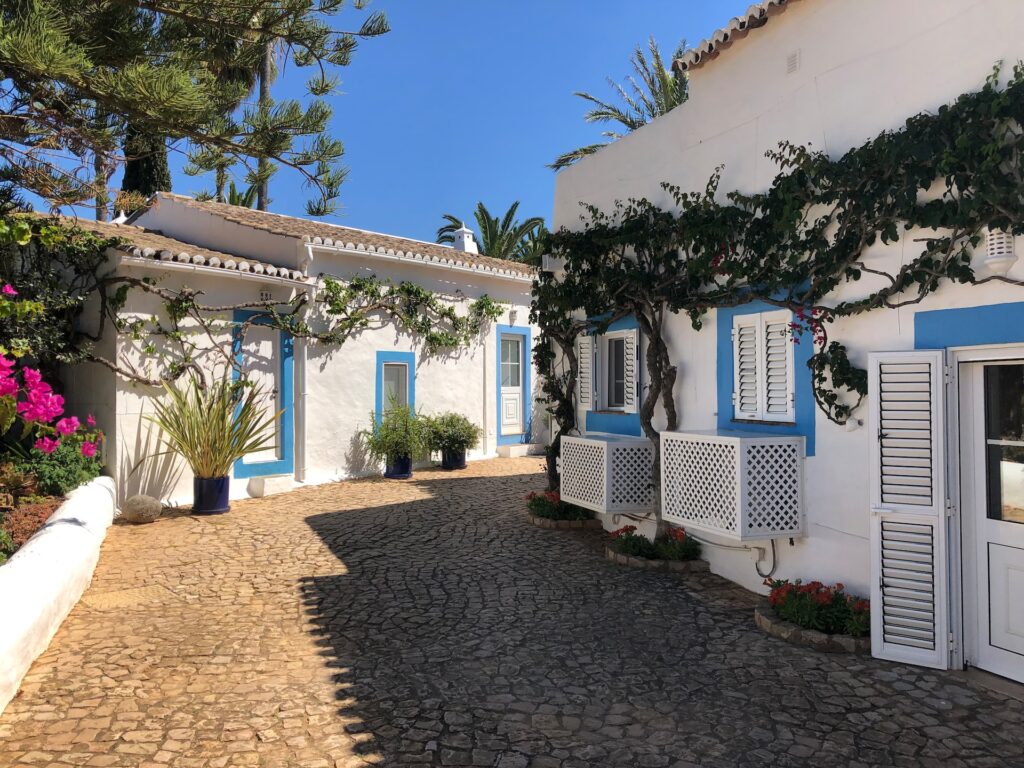 Golf Course Residences
Portugal's reputation as a golfing paradise has led to the development of luxury properties adjacent to world-renowned golf courses. The Algarve region, with its numerous championship courses, is a prime destination for golf enthusiasts. 
These residences often feature contemporary architecture, lush landscaping, and private access to the greens. Living in a golf course residence offers the perfect blend of leisure and luxury for those who appreciate the sport.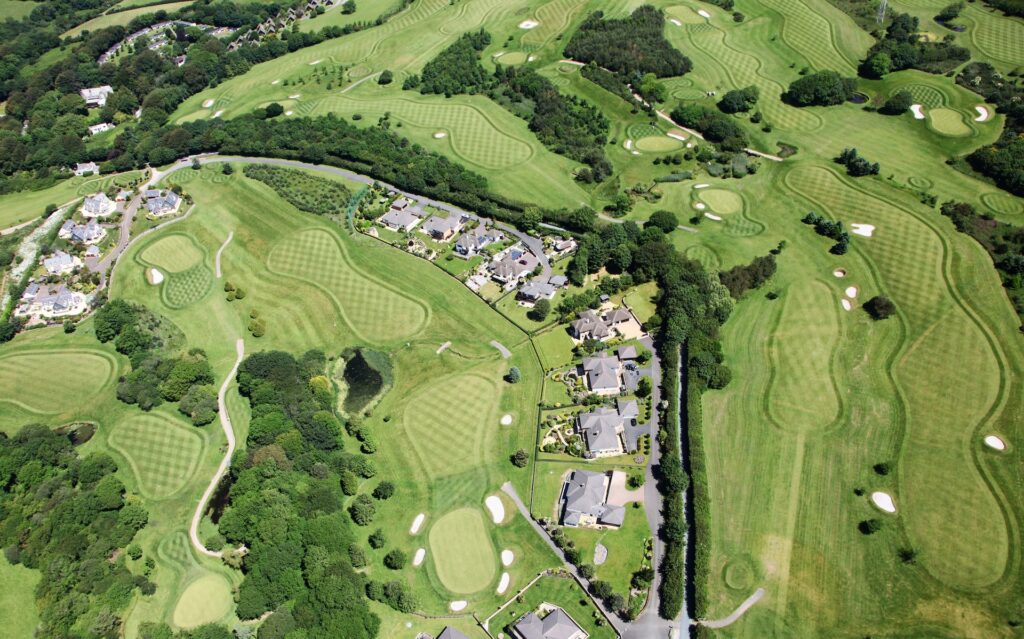 Beach Houses
Portugal's coastline is a treasure trove of luxury beachfront properties. The Silver Coast, with its rugged beauty, and the Algarve, known for its golden sands and crystal-clear waters, offer an array of options. 
Beach houses provide direct access to the ocean, allowing residents to enjoy sunrise walks, water sports, or simply basking in the sun's warmth. These properties often incorporate modern design elements, with large windows that frame stunning sea views.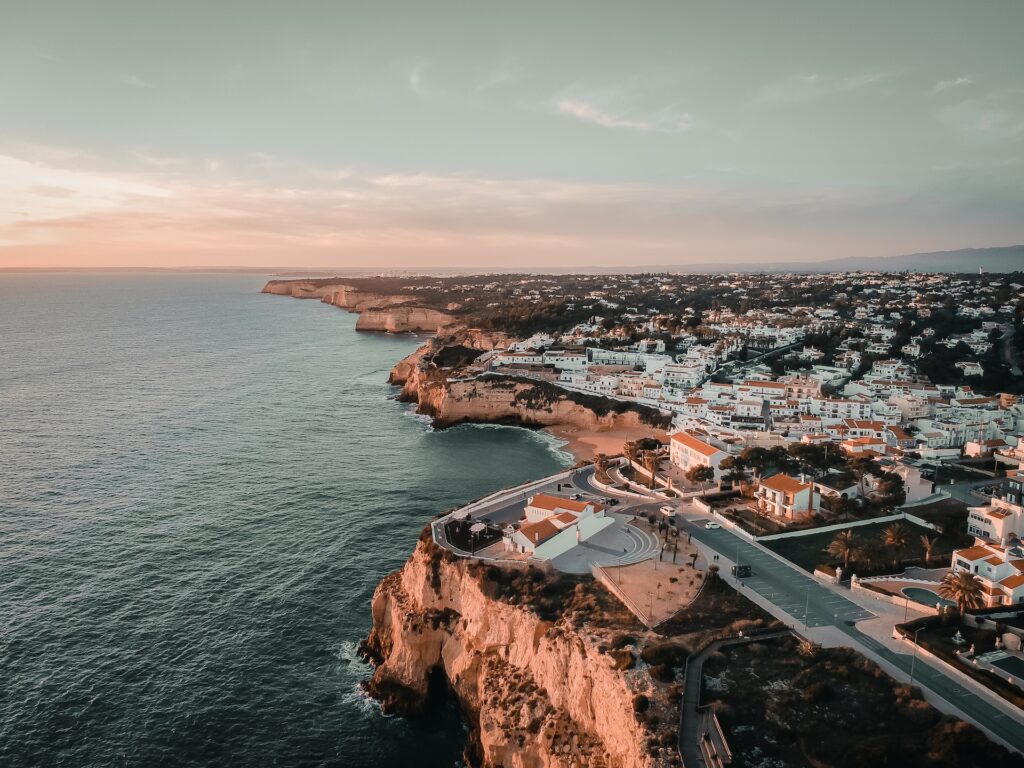 Vineyards
Owning a vineyard property in Portugal is a dream for wine connoisseurs and those seeking a slower-paced lifestyle. The country's wine regions, such as the Douro Valley and Alentejo, are home to vineyard estates that produce world-class wines. 
These properties offer not only a luxurious residence but also an opportunity to cultivate and harvest your own grapes, becoming part of Portugal's esteemed winemaking tradition.
City Apartments
Lisbon and Porto, Portugal's vibrant cities, are becoming increasingly popular for luxury apartment living. These urban properties offer a cosmopolitan lifestyle, with easy access to cultural events, Michelin-starred restaurants, and high-end shopping. 
The apartments themselves are characterized by sleek, modern design, smart home technology, and breathtaking views of the city's historic streets, the Douro River, or the Atlantic Ocean.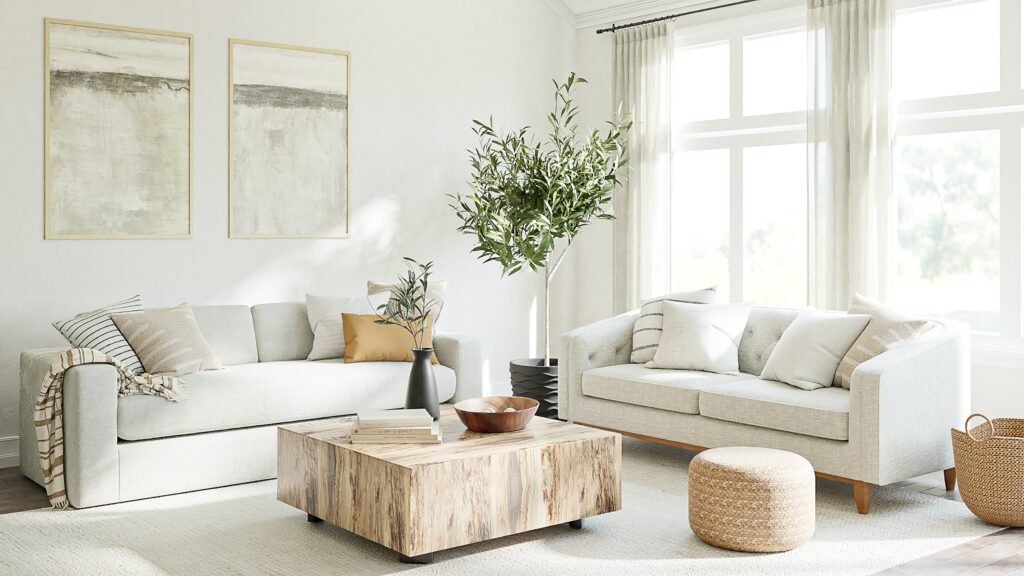 Palaces
Portugal's historic palaces have been meticulously restored and transformed into luxurious residences. These grand estates offer an unparalleled living experience with opulent furnishings, sprawling gardens, and a sense of timelessness. 
Living in a palace not only provides an exceptional level of luxury but also allows residents to become custodians of Portugal's rich architectural and cultural heritage.
Sintra is renowned for its enchanting palaces, where centuries of history and stunning architecture come together to create a captivating and romantic atmosphere.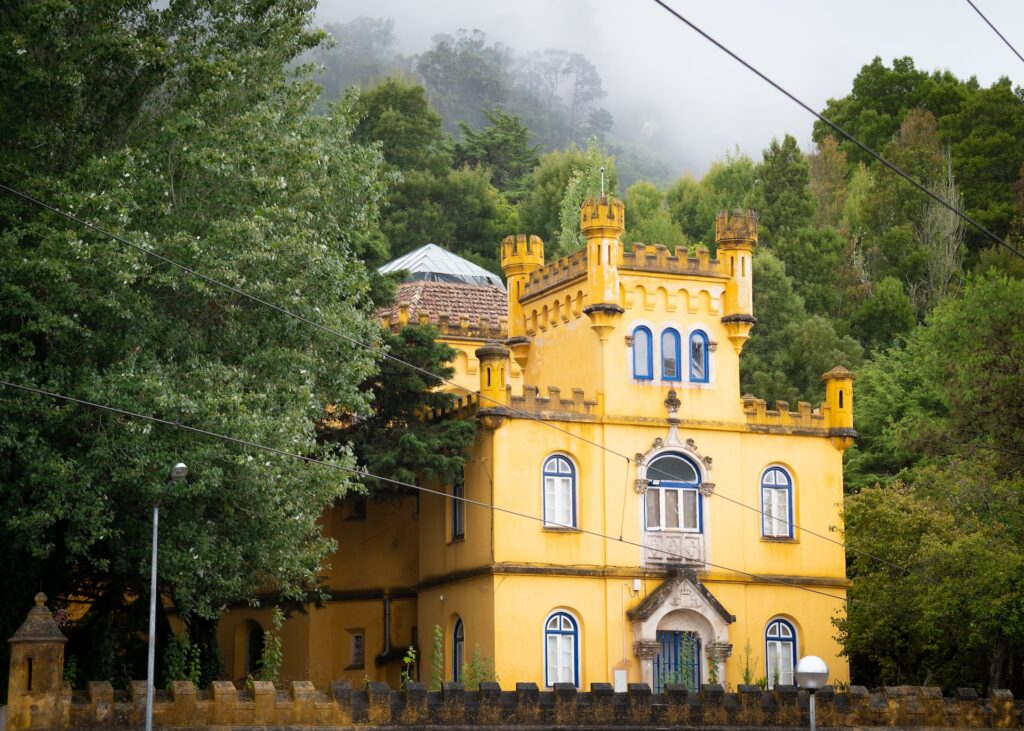 Why invest in luxury real estate in Portugal?
Investing in luxury real estate in Portugal offers a unique and enticing set of advantages that make it a top choice for high-net-worth individuals and investors seeking premium property opportunities. 
Here's an extended exploration of why investing in luxury real estate in Portugal is a wise decision:
1. Security and Stability
Portugal is renowned for its political stability, low crime rate, and robust legal system. This makes it one of the most secure real estate markets in Europe. For luxury real estate investors, the assurance of a stable political environment and a safe living environment is paramount. Portugal's track record in these areas provides peace of mind and confidence in the investment.
2. Competitive Pricing
Luxury real estate in Portugal is notably more affordable than in many other European capital cities. This competitive pricing allows investors to acquire prestigious properties at a fraction of the cost of similar offerings in cities like London, Paris, or Zurich. High-quality, luxurious residences, such as historic homes, palaces, and beachfront villas, can be obtained at a comparatively lower cost.
3. High Rental Income Yields
The luxury real estate market in Portugal can yield impressive rental income, particularly in city centers and tourist hotspots. The shortage of high-end housing in these areas, coupled with Portugal's growing popularity as a travel destination, contributes to the high demand for luxury rentals. This presents a compelling income-generating opportunity for luxury property owners.
4. Strong Legal Protections
Portuguese legislation provides robust protections for real estate investors, including those in the luxury segment. The legal framework ensures transparency, fairness, and legal security in property transactions. This is especially important for luxury property investments, where substantial sums are involved, and investors seek assurance that their assets are safeguarded.
5. Diverse Investment Opportunities
Portugal's luxury real estate market offers a diverse range of investment opportunities, catering to a variety of tastes and lifestyle preferences: urban centers, beachfront properties, golf resorts and countryside and wine regions.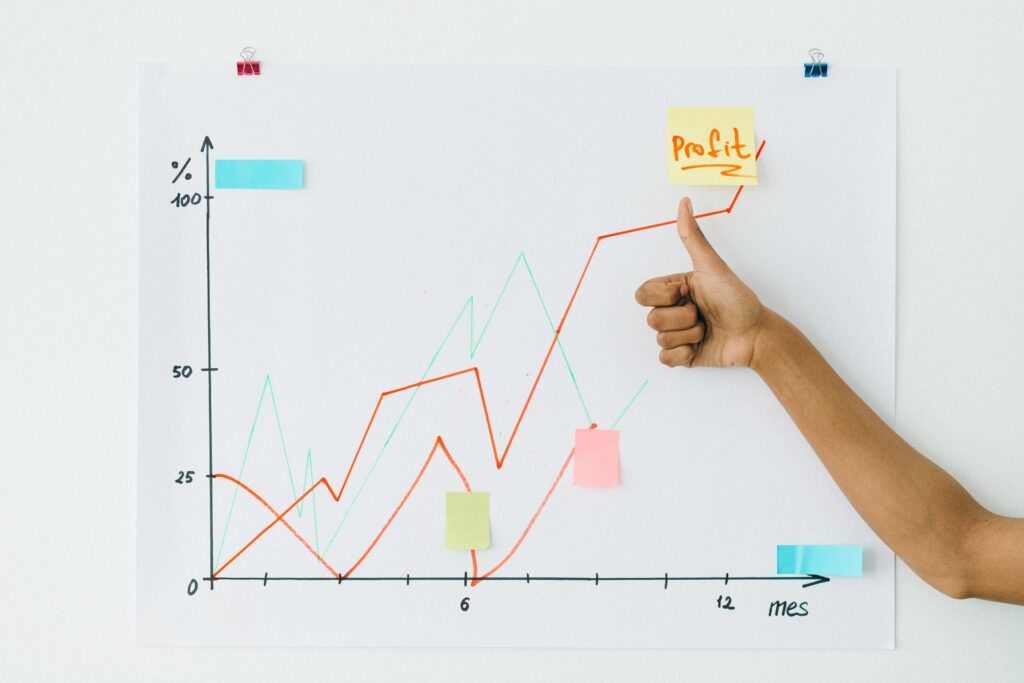 Most expensive areas to buy house in Portugal
Portugal has several areas known for their high property prices and exclusivity, making them some of the most expensive places to buy houses in the country. Here are some of the most expensive areas to buy houses in Portugal:
Lisbon
The Chiado and Lapa neighborhoods in the heart of Lisbon are known for their historic charm and luxury properties, often with price tags reaching into the millions of euros. Avenida da Liberdade and areas around Parque das Nações also feature upscale real estate options, catering to high-net-worth individuals.
Cascais
Cascais, a coastal town near Lisbon, offers exclusive properties with ocean views and proximity to the beach. The neighborhoods of Estoril and Quinta da Marinha are particularly prestigious and command high prices.
Oeiras
Oeiras, located between Lisbon and Cascais, has upscale neighborhoods like Alto de Santa Catarina and Paço de Arcos with luxury properties often exceeding the million-euro mark.
Comporta
Comporta, situated on the Alentejo coast, has gained popularity among wealthy buyers seeking secluded beachfront properties. Luxury villas and estates in this area can be quite expensive.
Algarve
The Golden Triangle of the Algarve, consisting of Quinta do Lago, Vale do Lobo, and Vilamoura, is renowned for its high-end real estate market. Here, you'll find luxurious villas, golf course residences, and beachfront properties with premium price tags.
Sintra
The historic town of Sintra, known for its romantic architecture and lush landscapes, has upscale neighborhoods like Estefânia, offering luxury estates with scenic views.
Cascais and Estoril Coast
Along the Cascais and Estoril coast, various exclusive communities and golf resorts offer luxury villas and mansions. These areas are known for their sophistication and higher property values.
Porto
In Porto, neighborhoods like Foz do Douro and Nevogilde are known for their luxury properties, often featuring modern architecture and waterfront locations.
Madeira
The island of Madeira, especially Funchal and the surrounding areas, offers luxury properties with panoramic views of the Atlantic Ocean. Some exclusive homes on the island can be among the most expensive in Portugal.
Douro Valley
The Douro Valley is renowned for its vineyard estates and wine-producing estates. Properties in this region, offering both historic charm and breathtaking landscapes, can command high prices.
How much it cost a luxury house in Portugal?
The cost of a luxury house in Portugal can vary significantly depending on several factors, including the location, size, condition, and specific features of the property. And it's important to note that real estate prices can fluctuate over time, so it's advisable to consult with a local real estate agent or conduct updated research for the most current pricing information.
Here are some approximate price ranges for luxury houses in different regions of Portugal:
Lisbon and Porto: In the major cities like Lisbon and Porto, luxury houses can range from €1 million to €10 million or more. These properties often include upscale features, historical significance, and prime locations in prestigious neighborhoods.
Algarve: The Algarve, known for its stunning coastline and golf resorts, offers luxury houses in the range of €1 million to €5 million or higher. Beachfront properties and homes within golf course communities tend to be at the upper end of this range.
Silver Coast: Along the Silver Coast, luxury houses can be found in the range of €800,000 to €4 million. These properties may include historic homes, modern villas, or beachfront residences.
Countryside and Wine Regions: Luxury houses in the countryside and wine regions, such as Alentejo and the Douro Valley, can vary widely in price depending on factors like land size and the property's features. Prices may range from €500,000 to €5 million or more.
Islands (Madeira and Azores): On the islands of Madeira and the Azores, luxury houses can range from €1 million to €5 million or higher, with unique properties offering panoramic ocean views and extensive grounds.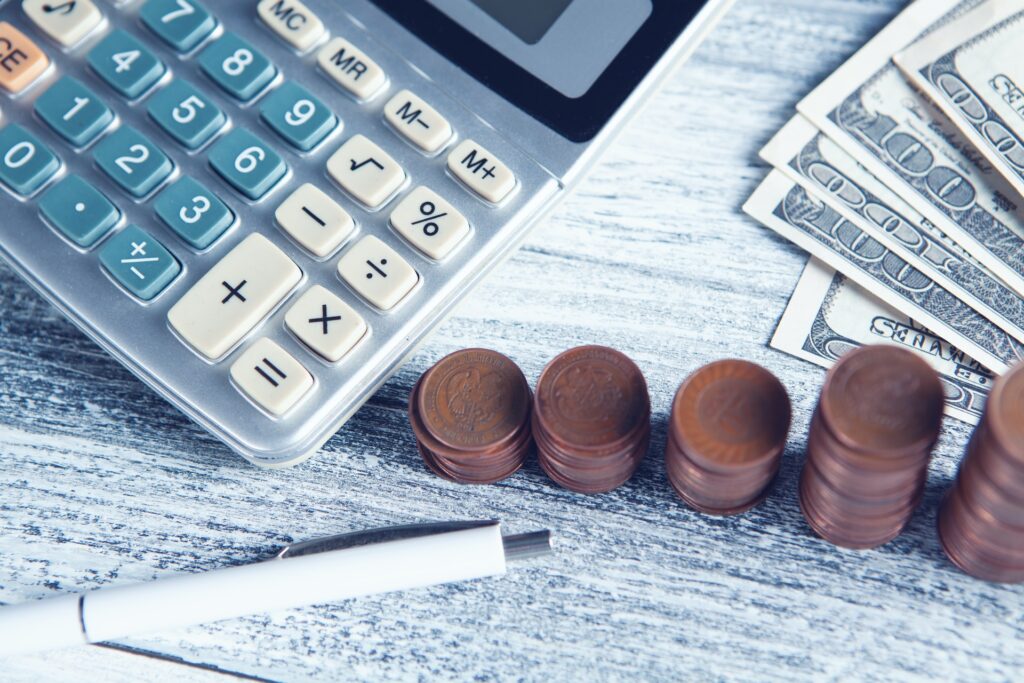 Portugal luxury real estate agencies
Luxury real estate agencies in Portugal play a crucial role in connecting high-net-worth individuals and international investors with premium properties in the country. 
Here are a few examples of luxury real estate agencies in Portugal
Christie's: Porta da Frente is an exclusive affiliate of Christie's International Real Estate and specializes in luxury properties in Lisbon and the surrounding areas. They have a reputation for offering high-end properties with unique features.
Sotheby's: Sotheby's International Realty has a presence in Portugal and deals in luxury real estate across the country. They offer a wide range of upscale properties, from Lisbon to the Algarve.
Engel & Völkers: Engel & Völkers operates multiple offices in Portugal and focuses on luxury real estate, offering a variety of premium homes in sought-after locations.
Fine & Country: Fine & Country specializes in distinctive properties across Portugal. They are known for their high-quality listings and personalized service.
JLL: JLL is a global real estate services firm with a presence in Portugal. While they offer a wide range of real estate services, they also handle luxury properties, particularly in prime locations within Lisbon and other major cities.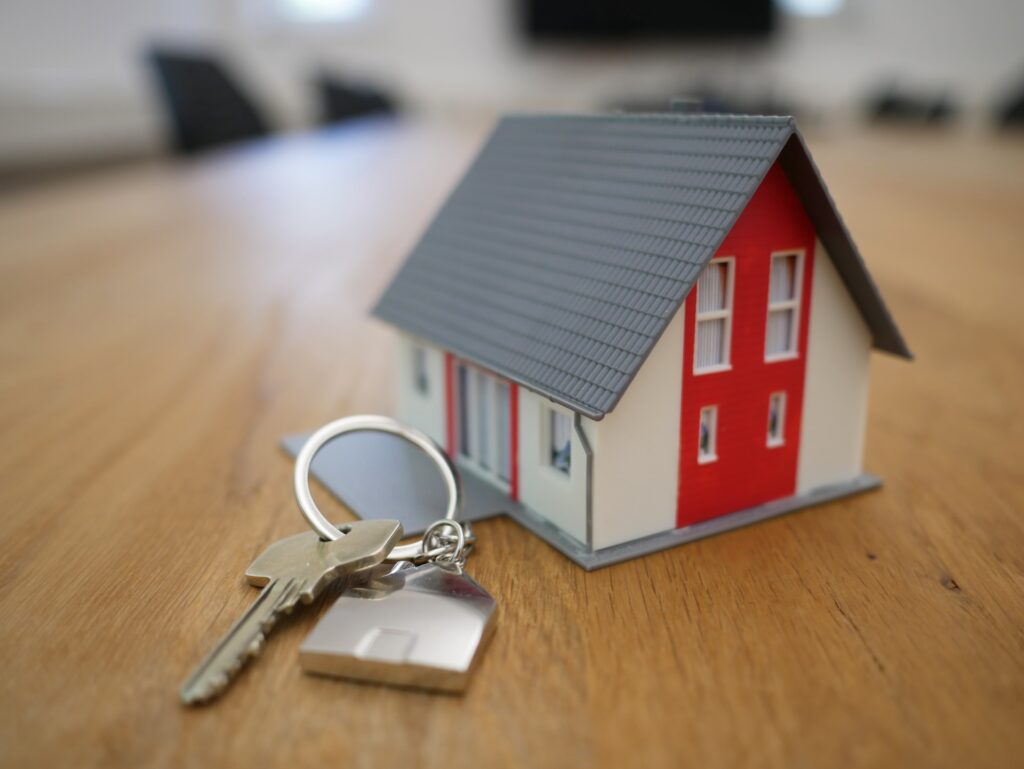 Why should you work with a Buyer's Agent?
Working with a local buyer's agent, especially in the luxury real estate market, offers several advantages. At Portugal Residency Advisors, we are here to be your trusted and independent local partner.
Local Expertise
We know Portugal. Due to our extensive local knowledge, we believe that concentrating our services in a single country destination is the best way to give you the most thorough and useful information. 
Holistic Approach
We offer a streamlined communication channel for the entire process, delivering a comprehensive service that encompasses all facets of your real estate investment journey, including property search, negotiation, legal matters, due diligence, and property management.
Independent Service
As an independent buying agent, we have the flexibility to collaborate with any agent, seller, promoter, or developer, providing you access to all available options in the real estate market. This enables us to objectively analyze every opportunity and find the right property for you at the best price, free from complications.
Simple Process
Technology plays a significant role in our company, allowing us to provide you detailed property market information and minimize our clients' involvement in paperwork. As customers ourselves, we understand how to best serve your needs.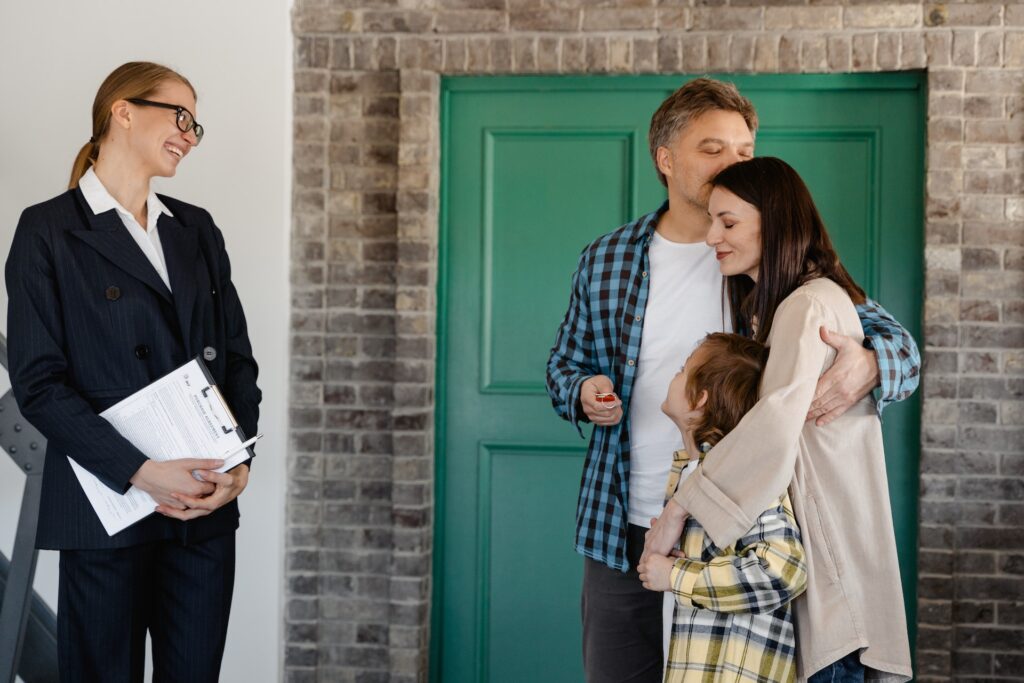 Frequently asked questions about Portugal Luxury Real Estate
Where is the most exclusive place to buy a property in Portugal?
The wealthiest individuals in Portugal tend to reside in municipalities such as Lisbon, Oeiras, Cascais, Sintra and Porto, where the highest concentration of high-income populations can be found.
Where do rich people live in Algarve?
Lisbon and the renowned "Algarve Golden Triangle," situated just 15 km from Faro airport, stand out as some of the most sought-after destinations in Portugal. This exclusive area encompasses Quinta do Lago, Vale do Lobo, and Vilamoura, hosting the majority of the region's luxury properties.
Where do rich people live Lisbon?
In Lisbon, affluent residents often choose to reside in the luxurious districts of Lapa, Principe Real, and Avenida da Republica. Beyond the city center, you'll also find well-to-do individuals in the coastal towns of Cascais and Estoril.
What is luxury real estate?
Luxury real estate refers to high-end properties that offer exceptional quality, features, and amenities, often exceeding the standards of typical residential real estate. Luxury properties are characterized by their exclusivity, unique design, prime locations, and a range of lavish features and services.
Where do rich people live in Porto?
Foz do Douro. Nestled in the western part of Porto, is positioned along the ocean, offering apartments that boast breathtaking views of the Atlantic. This neighborhood is graced with abundant green spaces, including the renowned Parque Serralves, and is home to some of Porto's finest seafood restaurants. 
How much is cost a luxury property in Portugal?
The cost of a luxury property in Portugal varies significantly depending on the specific region, property size, features, and other factors. However, as a general guideline, luxury properties in Portugal can indeed start at approximately €800,000 or higher.