Are you an expat searching for your own piece of paradise? Look no further than Madeira, the jewel of the Atlantic. In this article, we unveil the most coveted corners of this idyllic island, revealing the best places for expats to call home. 
From picturesque coastal towns to serene mountain retreats, Madeira offers a tapestry of options that cater to every expat's dreams. Join us as we embark on a journey to find your perfect slice of expat life in Madeira.
Madeira is an archipelago located in the Atlantic Ocean. It is an autonomous region of Portugal. Madeira consists of four main islands: Madeira Island (the largest and most populous), Porto Santo, and the smaller uninhabited islands of Desertas and Selvagens. 
It is situated approximately 978 kilometers (608 miles) southwest of Lisbon, the capital of Portugal, and about 450 kilometers (280 miles) north of the Canary Islands, which belong to Spain. 
Madeira is known for its stunning natural landscapes, including lush forests, rugged coastlines, and a mild, subtropical climate, making it a popular destination for tourists and expatriates alike.
Best areas to live in Madeira for Expats
Funchal, the vibrant capital of Madeira, offers expats an enticing blend of natural beauty and modern comforts. Nestled on the sunny southern coast, the city boasts a pleasant year-round climate, ideal for those who relish an active lifestyle. 
The welcoming local community, proficient in languages like English, ensures a seamless transition to island life.
Funchal harmoniously combines tradition and modernity. The historic Zona Velha, with its cobblestone streets and cozy cafes, evokes the city's rich heritage. Meanwhile, its robust infrastructure, encompassing top-tier healthcare and international schools, appeals to expat families. 
The city's vibrant cultural scene, diverse cuisine, serene parks, and outdoor activities offer a balanced urban-nature lifestyle. Enhanced by a strong sense of safety and tranquility, Funchal beckons as a haven for expats seeking an enriching experience.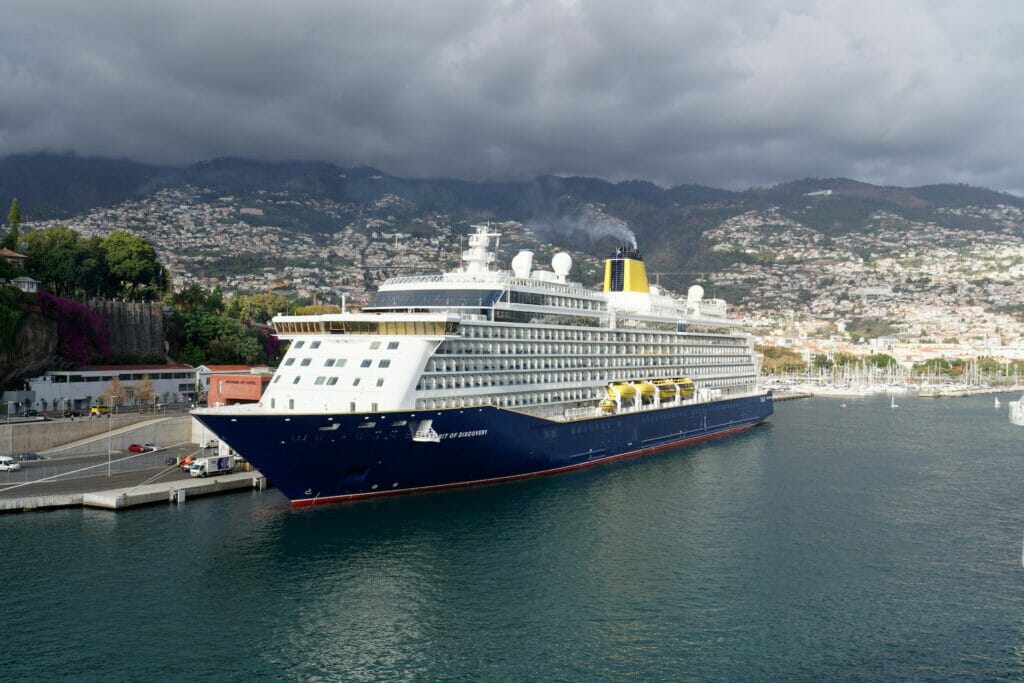 Calheta, a picturesque town nestled along the southwestern coast of Madeira, Portugal, is a tranquil haven that beckons expats with its harmonious blend of natural beauty and modern comforts. With its golden sand beaches, the town offers a unique coastal living experience on an island known for its rugged terrain. Calheta's climate is exceptionally pleasant, making it an appealing destination for those seeking a mild, year-round environment.
Life in Calheta is a peaceful retreat, ideal for expats looking to escape the hustle and bustle of city life. The town boasts modern amenities, including healthcare facilities, international schools, and shopping options, ensuring a comfortable lifestyle. However, it maintains a distinct small-town charm, with cobbled streets and historic architecture that evoke a sense of tranquility.
The outdoor enthusiast will find Calheta to be a haven of natural wonders. The surrounding landscape offers hiking trails, lush forests, and opportunities for watersports along the coastline. Whether you prefer leisurely walks or adrenaline-pumping adventures, Calheta provides a scenic backdrop for an active and serene expat life. Its safe and peaceful environment adds to the town's allure, making it an attractive destination for those seeking a coastal retreat on the captivating island of Madeira.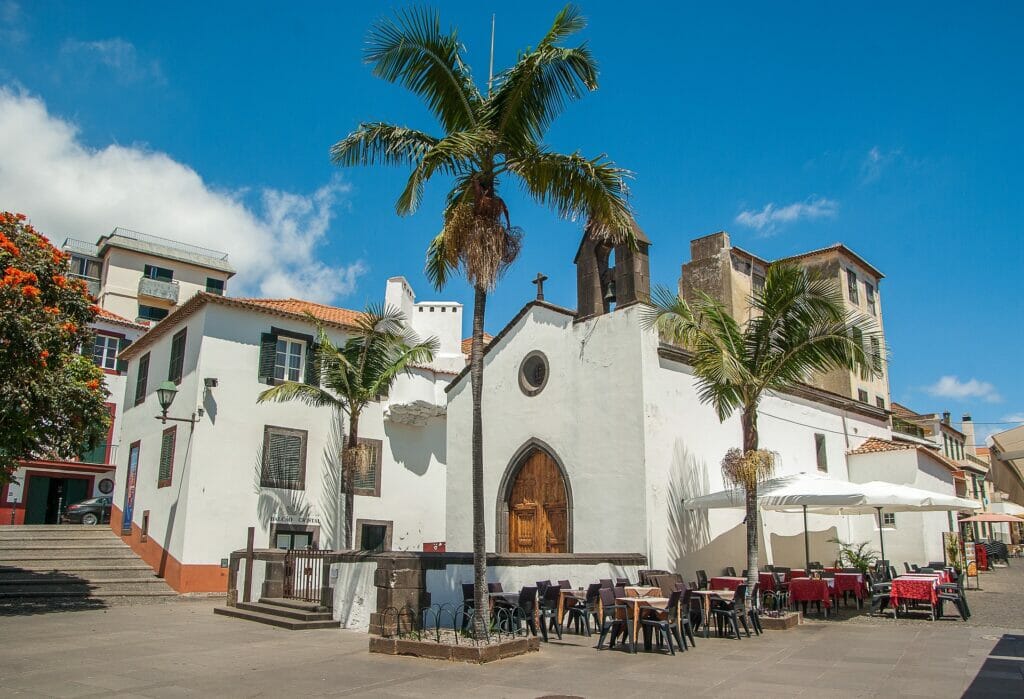 Ponta do Sol, often dubbed the "Sunniest Point," beckons expats with its coastal charm on Madeira's southwestern coast. This tranquil town, nestled between majestic mountains and the serene Atlantic Ocean, lives up to its name with abundant sunshine and a mild climate conducive to year-round outdoor living.
Expats in Ponta do Sol will find a warm and inviting local community, where English and Portuguese coexist harmoniously, easing integration into the relaxed island lifestyle. The town strikes a balance between tradition and modernity, with a historic center featuring cobblestone streets and vibrant cafes, while modern amenities like healthcare facilities, international schools, and shopping options enhance expat families' quality of life.
Nature enthusiasts are in for a treat, as Ponta do Sol offers outdoor activities amidst breathtaking landscapes, from leisurely levada walks to mountain hikes and beachfront relaxation. The town's serene ambiance, coupled with its safety and low crime rates, fosters a secure and peaceful environment for expats to relish the beauty of Madeira and cultivate a rewarding expat experience.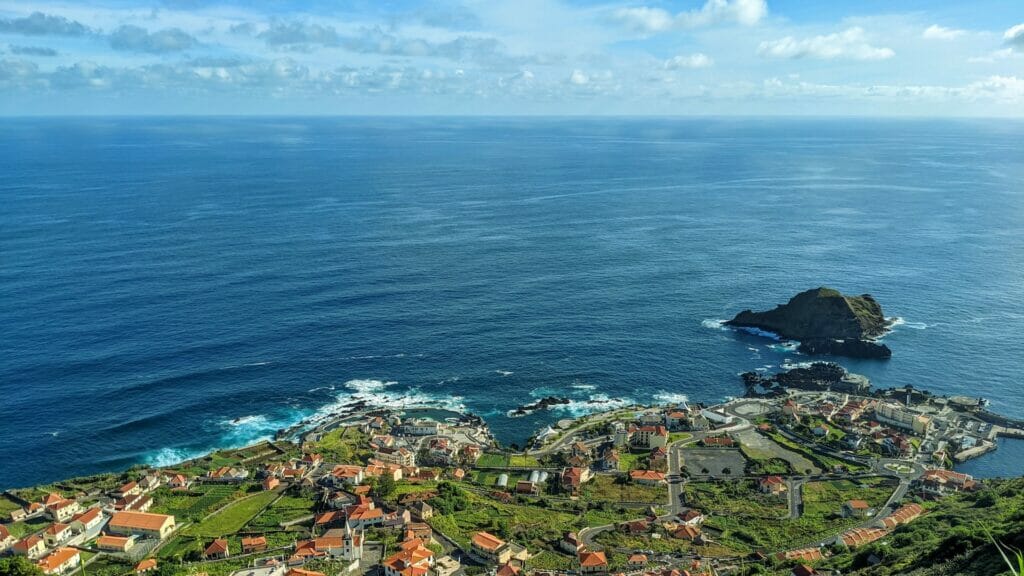 Ribeira Brava, a picturesque town nestled on the southwestern coast of Madeira, Portugal, offers expats a charming blend of coastal living, natural beauty, and a tight-knit community. With its name translating to "Wild River," the town captures the essence of the island's stunning landscapes, combining rugged mountains with the tranquil Atlantic Ocean. This scenic setting provides a delightful backdrop for expats seeking a peaceful and idyllic island lifestyle.
Life in Ribeira Brava centers around a warm and welcoming local community, making it easy for expats to establish connections and feel at home. The town's multilingual atmosphere, with English often spoken alongside Portuguese, promotes communication and ensures a seamless integration into the vibrant community.
Ribeira Brava balances tradition and modernity gracefully. The historic town center features narrow cobblestone streets, traditional Portuguese architecture, and historic landmarks, offering a glimpse into Madeira's cultural heritage. At the same time, modern amenities such as healthcare facilities, international schools, and shopping options ensure that expats enjoy a comfortable and convenient lifestyle. 
Surrounding this charming town are opportunities for outdoor adventures, including hiking, beach days, and watersports, all set against the backdrop of Madeira's lush and dramatic scenery. Ribeira Brava's serene atmosphere, safety, and low crime rates create an inviting environment for expats to embrace the island's beauty while building a fulfilling expat life.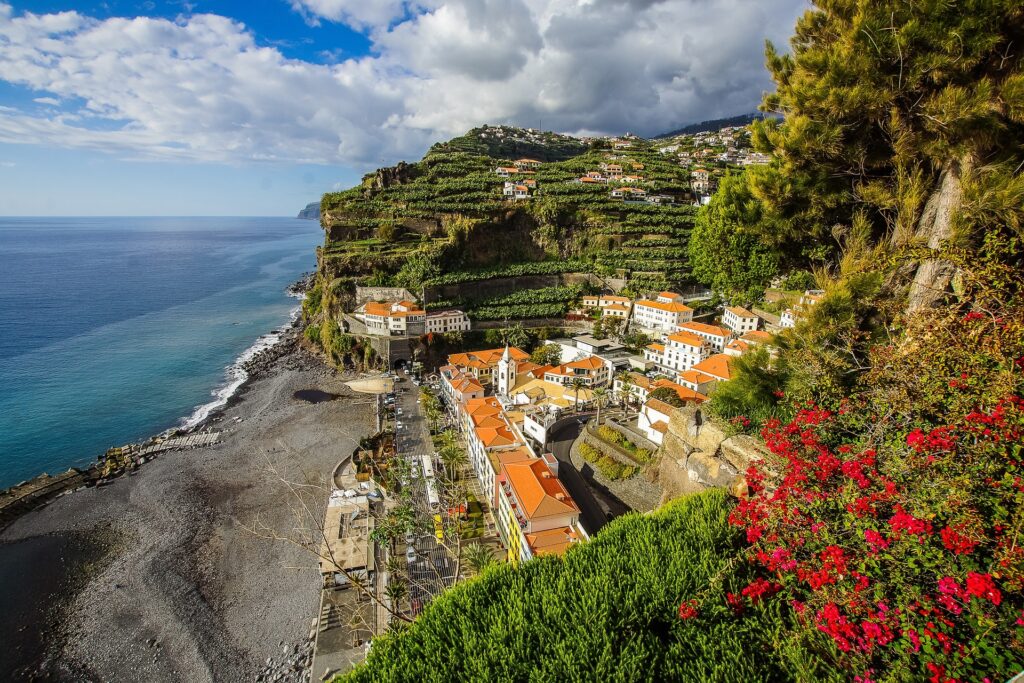 Santana, a charming town located on the northeastern coast of Madeira, Portugal, welcomes expats with its serene and picturesque setting. Nestled amidst lush green hills, Santana offers a tranquil retreat for those seeking a quieter and more nature-centric lifestyle. 
The town is renowned for its unique triangular thatched houses, known as "palheiros," which add to the area's distinct charm.
Life in Santana embraces the slower pace of a more rural lifestyle, making it an ideal escape for expats seeking a peaceful existence. The town is surrounded by verdant landscapes, with hiking trails and levadas (irrigation channels turned walking paths) that wind through the stunning Laurissilva Forest, a UNESCO World Heritage site. This natural beauty offers expats ample opportunities for outdoor activities, from hiking to birdwatching.
While Santana may be tranquil, it's far from isolated. The town is well-connected to nearby communities and the island's capital, Funchal, by road, making it easy to access essential services and amenities. 
Its peaceful atmosphere and proximity to nature make Santana an attractive choice for expats looking to embrace the serene side of Madeira's unique island lifestyle.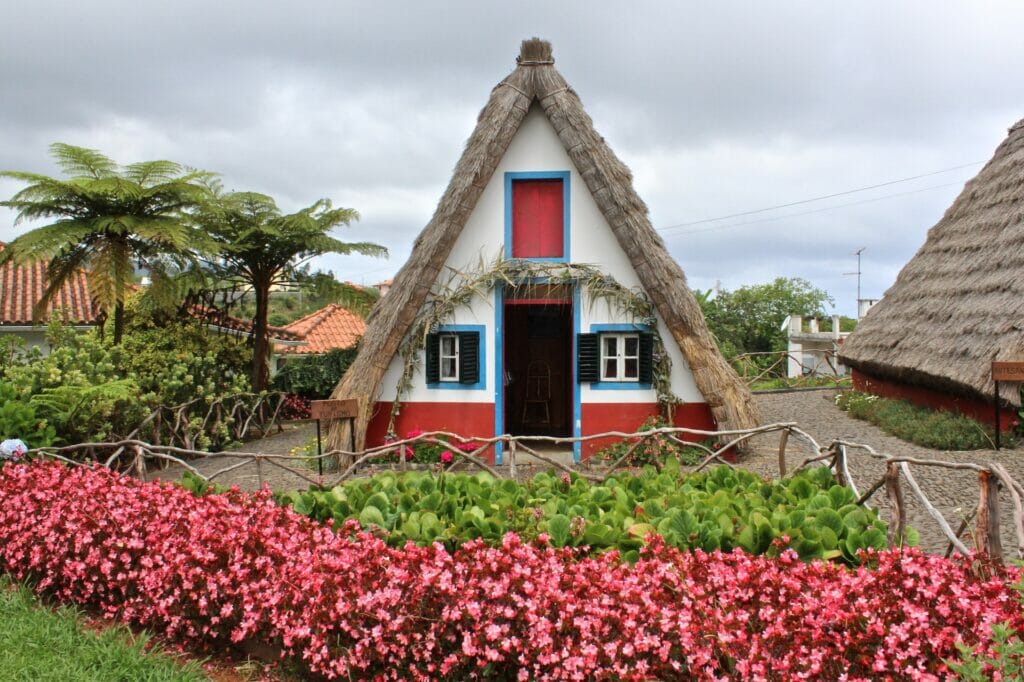 How can I move to Madeira?
If you are a non-EU/EEA citizen considering moving to Portugal, obtaining the appropriate visa is a crucial step in your relocation journey. Portugal offers various types of visas to accommodate different purposes of residence. Here are some of the most popular visa options:
D7 Visa, which is perfect for retirees or those with passive income. The Portugal D7 visa requires proof of regular income or savings, and the ability to support yourself without working in Portugal. It's a great option for those looking to enjoy the country's relaxed lifestyle and stunning natural beauty.
Portugal Digital Nomad Visa
The Digital Nomad Visa for remote workers and freelancers allow them to live and work in the country for up to a year, enjoying all the benefits of the Portuguese lifestyle while earning an income from their remote job or business.
D2 Visa Portugal in case you are an entrepreneur looking to start or develop a business in Portugal, which allows you to obtain a residence permit for up to two years.
Why work with us to move to Madeira?
Local Expertise
We know Portugal. Due to our extensive local knowledge, we believe that concentrating our services in a single country destination is the best way to give you the most thorough and useful information. 
Holistic Approach
One single channel of communication for the entire process. We provide you with a comprehensive service that covers all aspects of your move, from identifying the ideal residency visa to finding your new home or helping you to settle. 
Transparent Service
We recommend what's best for you based on an extensive process experience that saves time and money to clients. Our pricing is clear and competitive, and we don't sell services that make us more money.
Simple Process
Technology plays a very important role in our company. We minimize our clients' involvement in paperwork. We are customers ourselves and we know how to serve you.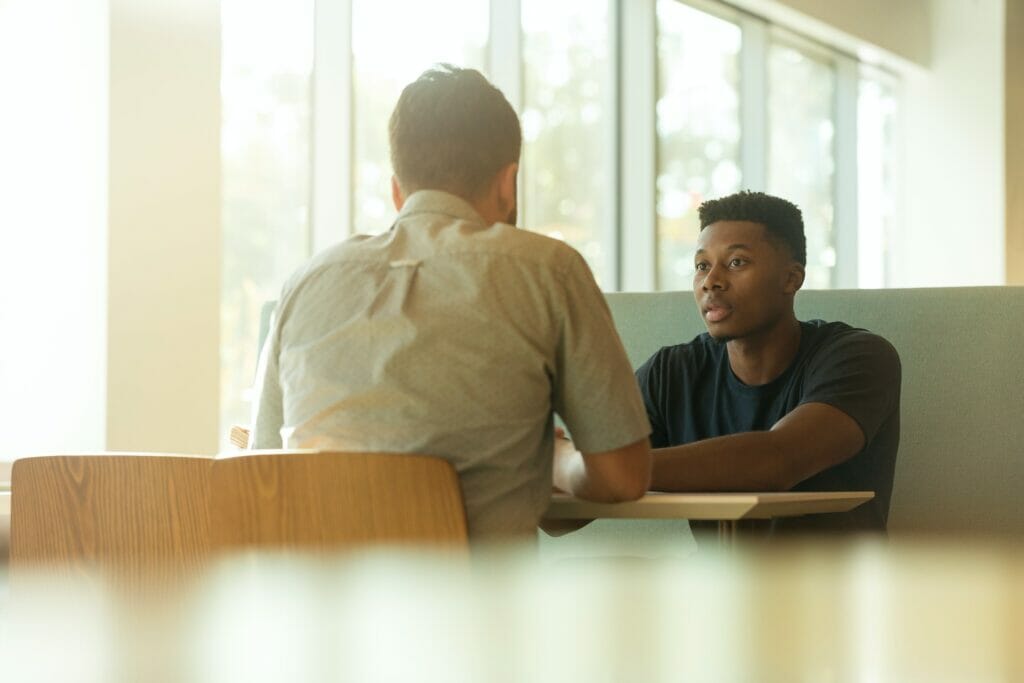 Frequently asked questions about the Best Places to live in Madeira for Expats
Why is Madeira a popular destination for expats?
Madeira is an autonomous region of Portugal located in the Atlantic Ocean. Expats are drawn to Madeira for its stunning natural beauty, pleasant climate, and quality of life. It offers a blend of modern amenities and a welcoming local culture.
What are some popular areas for expats to live in Madeira?
Popular areas for expats include Funchal, the capital city, as well as Ponta do Sol, Calheta, Santana, São Martinho, and Ribeira Brava. These areas offer a mix of coastal and mountain living options.
What is the cost of living in Madeira compared to mainland Portugal?
Madeira is generally more affordable than many parts of mainland Portugal, especially in terms of housing costs. However, prices can vary depending on the specific location and lifestyle choices.
What types of visas are available for expats moving to Madeira?
Madeira offers various types of visas, including residence visas for employment, entrepreneur visas, student visas, and family reunification visas. The Golden Visa program is also popular among investors.
Is healthcare readily available for expats in Madeira?
Yes, Madeira has a well-developed healthcare system with both public and private options. Expats may choose to use public healthcare services or opt for private health insurance for more extensive coverage.
What is the climate like in Madeira?
Madeira enjoys a subtropical climate with mild temperatures year-round. This climate encourages outdoor activities, making it an ideal destination for those who enjoy an active lifestyle.
How easy is it to find work in Madeira for expats?
Finding work in Madeira may vary depending on your skills and qualifications. Job opportunities are more readily available in sectors like tourism, hospitality, and international business.
Are there international schools available in Madeira?
Yes, Madeira offers international schools that cater to expat families. These schools provide an education system that follows international standards and often offer classes in English. You may check your International Schools guide here.
What outdoor activities are popular in Madeira?
Madeira offers a wide range of outdoor activities, including hiking, mountain biking, water sports, golf, and exploring the island's unique levada (irrigation channel) walks.
Is it easy to integrate into the community in Madeira?
Madeira is known for its friendly and welcoming local population. Many residents speak English and other languages, making it relatively easy for expats to integrate and build connections within the community.