Online shopping is undeniably gaining momentum in Portugal, with more people embracing the convenience and variety it offers. Despite this growth, in-store shopping remains the dominant mode of purchasing in the country, deeply rooted in Portuguese culture. 
Nevertheless, for those seeking unique and locally crafted products, there are some outstanding Portuguese online stores worth exploring. In this article, we will delve into a selection of the finest Portuguese and international websites where you can shop for products while residing in or visiting Portugal. 
Online shopping in Portugal
Online shopping in Portugal demands careful consideration of two crucial factors: your choice of product and the source from which you make your purchase. These determinants significantly impact your shopping experience, including shipping costs, delivery times, and potential customs-related expenses.
Firstly, the nature of your intended purchase should guide your decisions. Think about what you want to buy and whether it's readily available locally or if it necessitates ordering from international sellers. This initial selection shapes your entire shopping experience. 
Secondly, the choice of vendor plays a pivotal role. Opting for reputable local or international sellers can affect not only the shipping expenses but also the delivery timeline.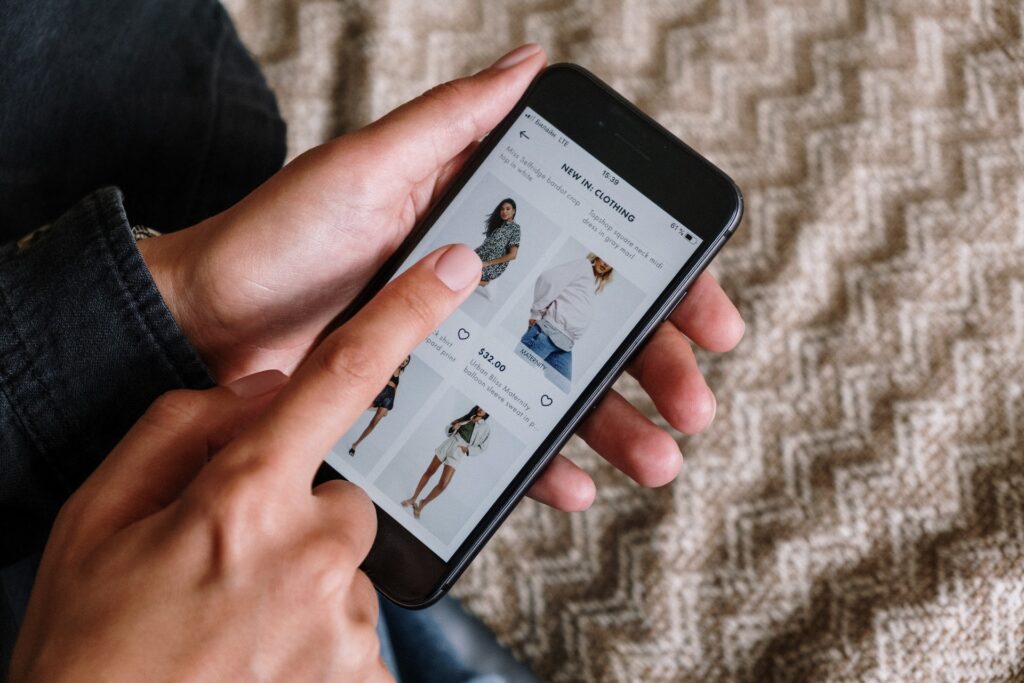 Top online stores in Portugal
Amazon
Country of Origin: United States
Popularity in Portugal: Amazon is highly popular in Portugal, known for its extensive product range and fast delivery options. It has gained a significant following among Portuguese shoppers.
Website: Amazon Portugal
eBay
Country of Origin: United States
Popularity in Portugal: eBay is well-established in Portugal and is a go-to platform for both buying and selling a wide range of new and used items. It has a dedicated user base in the country.
Website: eBay Portugal
Ikea
Country of Origin: Sweden
Popularity in Portugal: Ikea is a popular choice for furniture and home furnishings in Portugal. With physical stores and an online presence, it's widely embraced by Portuguese consumers looking for stylish and affordable home solutions.
Website: Ikea Portugal
Fnac
Country of Origin: France
Popularity in Portugal: Fnac is a renowned retailer specializing in electronics, books, music, and entertainment-related products. It has a strong presence in Portugal and is a trusted source for tech and entertainment enthusiasts.
Website: Fnac Portugal
Aliexpress
Country of Origin: China
Popularity in Portugal: Aliexpress, a global online marketplace, has gained popularity in Portugal for its diverse range of products at competitive prices. Many Portuguese consumers turn to Aliexpress for a variety of items.
Website: Aliexpress Portugal
Worten
Country of Origin: Portugal
Popularity in Portugal: Worten is a Portuguese electronics and appliance retail chain with a significant presence in the country. It's well-known for its physical stores and online platform, offering a wide selection of electronic goods.
Website: Worten Portugal
Olx
Country of Origin: OLX is a global online classifieds platform, originally founded in Argentina.
Popularity in Portugal: OLX is widely popular in Portugal for buying and selling a broad range of items, from electronics and furniture to vehicles and real estate. It's a go-to platform for local and international users.
Website: OLX Portugal
Continente
Country of Origin: Portugal
Popularity in Portugal: Continente is one of Portugal's largest supermarket chains, and its online platform is a convenient choice for grocery shopping. It's highly popular among Portuguese consumers seeking quality groceries and household items.
Website: Continente Online
El Corte Inglés
Country of Origin: Spain
Popularity in Portugal: El Corte Inglés, a well-known Spanish department store chain, has a presence in Portugal. It offers a wide range of products, including fashion, electronics, home goods, and more. It's a popular choice for shopping in Portugal.
Website: El Corte Inglés Portugal
Leroy Merlin
Country of Origin: France
Popularity in Portugal: Leroy Merlin is a well-known and widely recognized home improvement and construction retail chain in Portugal, with a significant presence and popularity among consumers.
Website: www.leroymerlin.pt
Ticketline
Country of Origin: Portugal
Popularity in Portugal: Ticketline is a leading platform for purchasing tickets to a wide range of events and performances in Portugal, including concerts, sports events, and theater productions. It's a trusted source for event ticketing.
Website: Ticketline Portugal
Decathlon
Country of Origin: France
Popularity in Portugal: Decathlon is a highly popular sporting goods retailer in Portugal, with numerous stores across the country.
Website: www.decathlon.pt
Conforama
Country of Origin: France
Popularity in Portugal: Conforama, a furniture and home decor retail chain, is known and appreciated by consumers in Portugal, offering a variety of products and solutions for home improvement needs.
Website: www.conforama.pt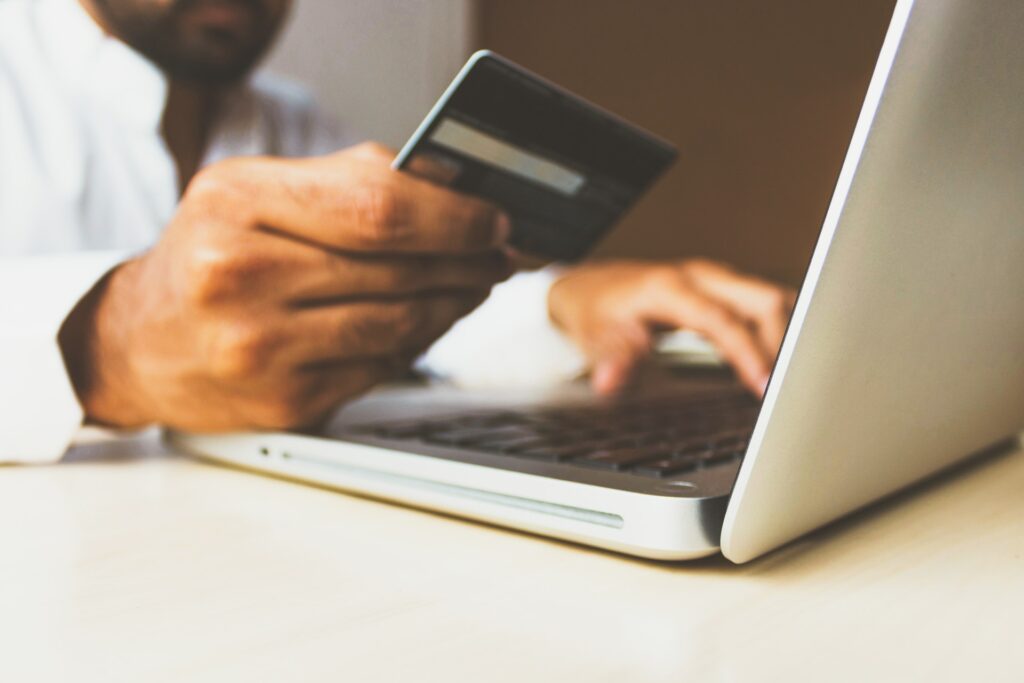 As of now, there is no dedicated Amazon Portugal website, and Amazon does not have warehouses in the country. Nevertheless, residents in Portugal have the option to shop on Amazon sites in Spain, the UK, Germany, and the United States.
Among these available options, Amazon Spain (Amazon.es) is often the most convenient choice for many Portuguese shoppers due to its proximity and cost-effectiveness. When purchasing smaller items, considering Amazon Spain can be highly advantageous. Additionally, you can enjoy free delivery on orders exceeding €29. For purchases below this amount, standard European shipping fees apply.
For larger products, Amazon Germany or Amazon UK can serve as viable alternatives. It's important to note that shipping costs may vary depending on the specific item and destination.
Typically, the standard delivery time from Amazon Spain to Portugal is approximately 4-5 days, while orders from the UK or Germany may take slightly longer, around 4-6 days. If you require expedited delivery, both Amazon Spain and the UK or Germany offer an expedited service with a delivery time of 2-4 days.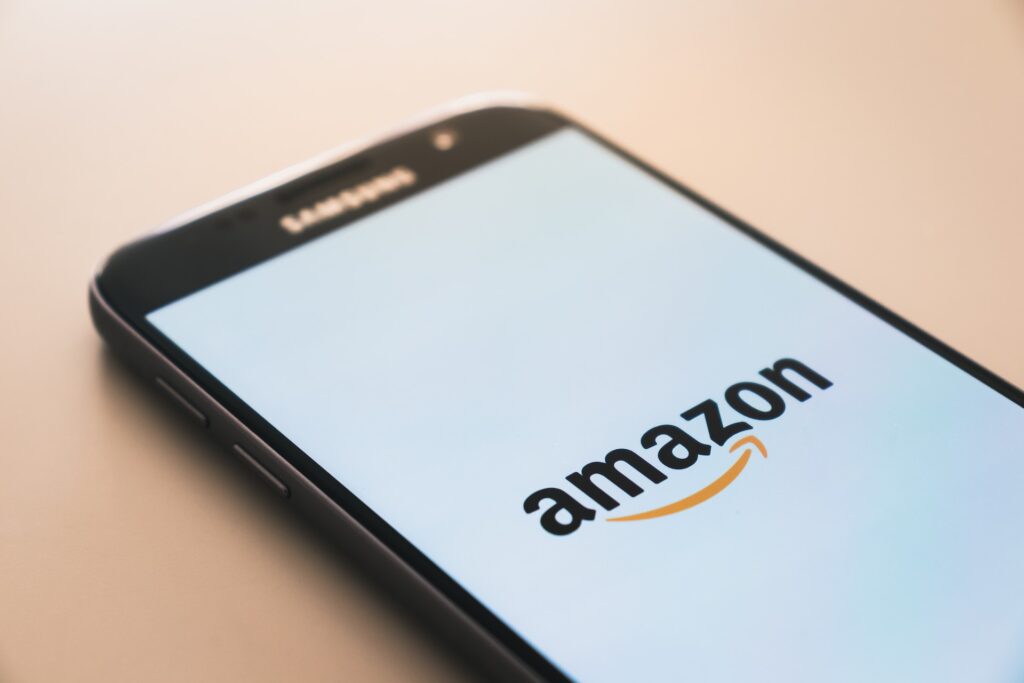 Similar to Amazon, eBay doesn't have a dedicated platform in Portugal. However, eBay sellers can be found in various European countries, including the UK and Germany.
As an expatriate residing in Portugal, you have the option to utilize eBay Spain or eBay UK for shipping orders to Portugal. It's worth noting that you may encounter fewer Portuguese sellers and a limited selection of vintage or antique Portuguese items on these platforms. 
Nevertheless, many eBay Spain and UK sellers do offer shipping to Portugal, potentially sparing you from customs-related complications.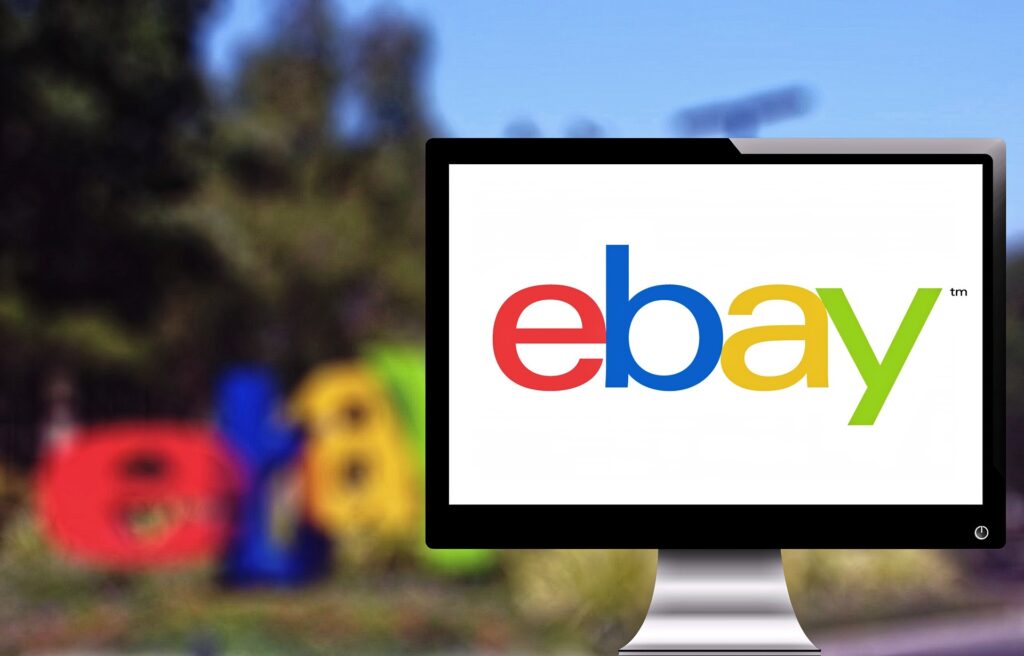 Online shopping shipping and delivery
Shipping and delivery services on online shopping websites in Portugal are typically characterized by their speed and efficiency. Numerous websites extend the convenience of free shipping for orders surpassing a specific threshold, with select platforms even providing same-day or next-day delivery options for specific products.
The precise delivery timeframe and shipping expenses are contingent on both the nature of your purchase and its origin. Customs fees, where applicable, are determined in accordance with these factors. 
Generally, orders valued at €25 or more may be subject to customs processes and smaller orders with lower values might bypass customs inspections, ensuring a speedier arrival at your designated address.
Ordering from European countries to Portugal
When you place an order from European countries, you can generally expect a reasonably swift delivery to your Portugal address, typically within a week. This efficient delivery timeline is facilitated by the close proximity of many European countries to Portugal, as well as the well-established logistics networks that ensure timely transportation of goods.
Ordering from the US to Portugal
Shipments originating from the United States and destined for Portugal typically undergo customs processing, regardless of whether the total cost of the order falls below €25. This regulation applies across various platforms, including eBay and Amazon US, and is an essential aspect to consider when ordering items from the U.S. to Portugal.
Ordering from China to Portugal
When placing orders from countries like China, it's essential to be aware that you may encounter a longer waiting period for your delivery, often extending up to a month. Interestingly, the delivery timeline for international orders from countries like China tends to remain relatively consistent, irrespective of the order's total cost. Whether you're purchasing a lower-priced item or a more expensive one.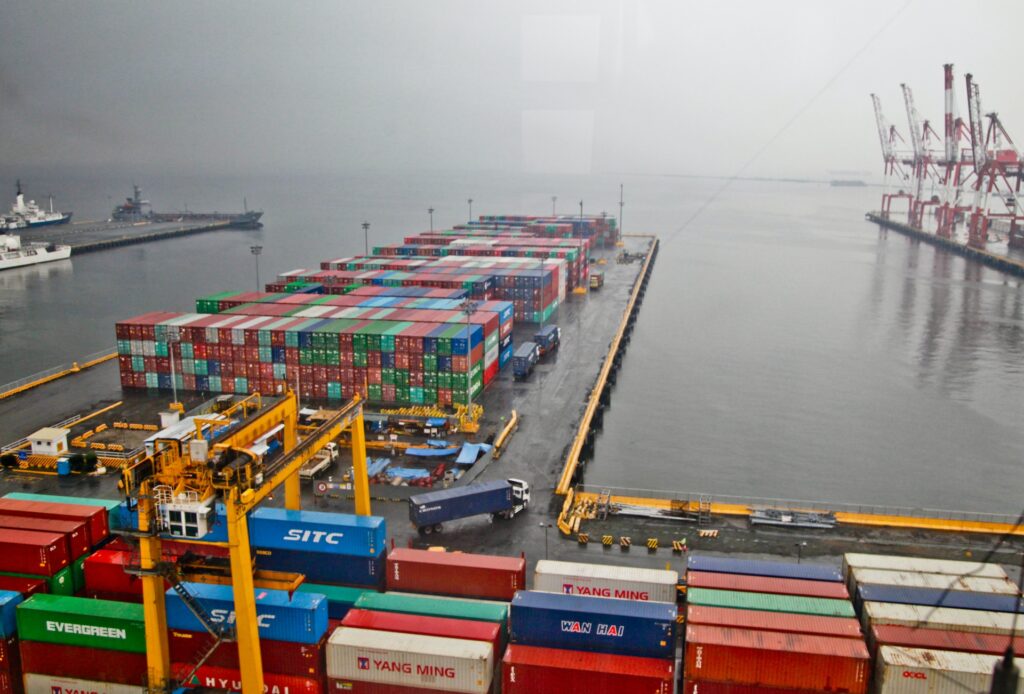 How to receive my online shopping in Portugal?
Receiving your online order in Portugal can be done through various options, depending on the online store you're purchasing from and your preferences. Here are several common delivery methods available in Portugal:
CTT (Correios de Portugal – Portuguese Post):
CTT is the national postal service of Portugal and is widely used for package delivery. When you choose CTT as your delivery option, your package will be sent to your local post office for pickup. You'll receive a notification, and you can visit the post office during their business hours to collect your order. 
Carrier Services
Many online stores in Portugal collaborate with carrier services like DHL, UPS, and FedEx for reliable and often faster delivery. When you select a carrier service, your order will be delivered directly to your specified shipping address. You may receive notifications with tracking information to monitor the delivery progress.
Parcel Lockers
Some online retailers and carriers offer parcel locker services, where your order is delivered to a secure locker location. You'll receive a code or notification to access the locker, and you can collect your package at your convenience, often 24/7.
Click and Collect
Some online stores in Portugal offer a "click and collect" service, where you can order online and pick up your items at a designated store or pickup point. This option is convenient if you prefer to collect your order in person or if you're not always available for home delivery.
Scheduled Delivery
Certain carriers and stores may offer scheduled delivery options, allowing you to choose a specific date and time for your order to be delivered, which can be convenient if you have a busy schedule.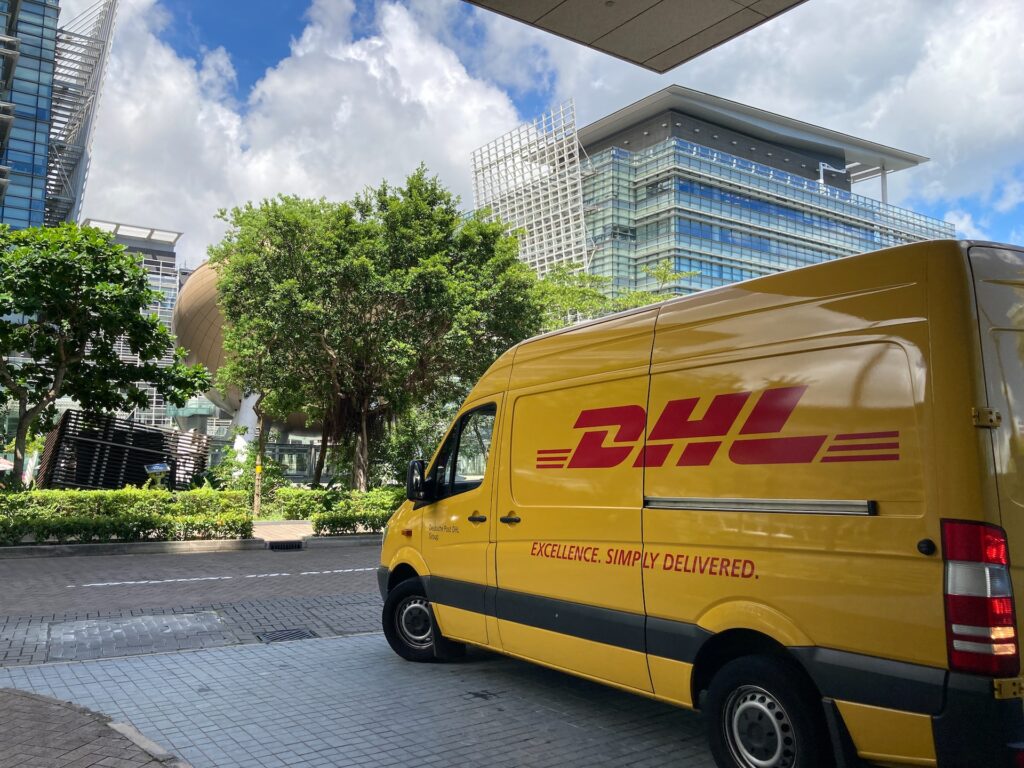 Online shopping returns and exchanges
Online shopping returns and exchanges have become an integral part of the modern e-commerce experience, offering consumers flexibility and peace of mind. 
For instance, both Amazon and eBay typically offer a generous return and exchange policy, often allowing customers to initiate returns or exchanges within a 30-day window from the date of purchase. 
The process for returning or exchanging items is typically user-friendly. Customers can initiate a return or exchange through the platform's website or app, where they provide details about their order and the reason for the return. Once the request is submitted, instructions for packaging and shipping the item back to the seller are usually provided. 
Upon receiving the returned item, the online store will inspect it to ensure it meets their return criteria. If the item is in good condition and adheres to the return policy, customers can expect to receive a refund or an exchange for the item, depending on their preference.
What to consider before shopping online in Portugal?
When buying online in Portugal, it's essential to consider several factors that can significantly impact your shopping experience and the overall cost of your purchase:
Shipping Costs: Different online stores may have varying shipping fees based on the weight, size, and destination of your items. Compare shipping options and costs before finalizing your order. 
Delivery Time: Keep in mind that the time it takes for your purchase to arrive can vary widely. Local purchases from within Portugal usually have shorter delivery times compared to international orders. 
Customs and Duties: When buying products from outside the European Union (EU), be aware that customs and import duties may apply, depending on the item's value and type. 
Import Restrictions: Certain items may be subject to import restrictions or regulations in Portugal. Ensure that the product you're buying complies with local laws and regulations to prevent any legal issues or customs delays.
Payment Security: Use secure payment methods when making online purchases to protect your financial information. Credit/debit cards and PayPal are commonly accepted and offer added security features.
Return Policies: Familiarize yourself with the return and refund policies of the online store. Understanding these policies can be crucial if you receive a damaged or unsatisfactory product.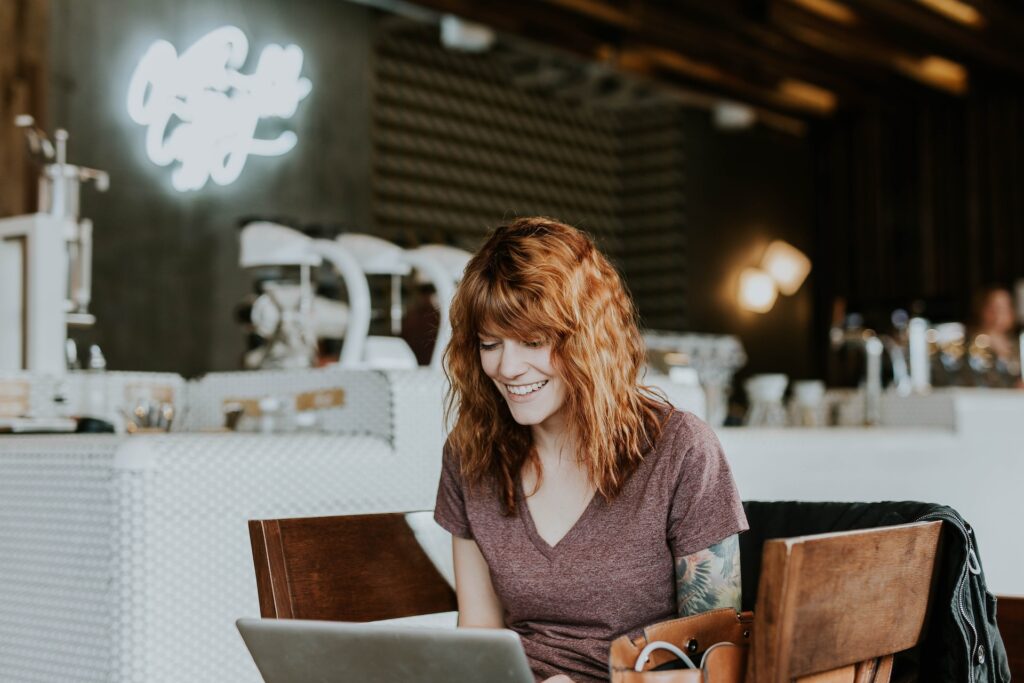 Frequently asked questions about Online Shopping in Portugal - The Best sites to buy
Is there Amazon in Portugal?
While there isn't an official Amazon Portugal website, you do have the option to place orders on Amazon Spain or Amazon UK and have them delivered to Portugal.
Can I return products bought online in Portugal?
Certainly, the majority of websites feature a return policy that enables customers to return unwanted items in exchange for a refund or store credit. It is crucial to thoroughly review the terms and conditions before finalizing any purchase.
What are the most popular online stores in Portugal?
The online shopping landscape in Portugal is dominated by popular websites such as Amazon, Worten, Continente, Zara and many others. These platforms provide a wide array of products, spanning from electronics to fashion items, catering to the diverse preferences of customers.
What is the typical delivery time for online orders in Portugal?
Shipping times can fluctuate based on the website and the specific product, but generally, the majority of orders are typically delivered within 2-3 days.
Is online shopping considered safe in Portugal?
Indeed, online shopping in Portugal is safe. Leading online retailers employ robust security measures, including encryption and authentication, to safeguard customers' personal data.
Which payments are accepted for online shopping in Portugal?
When shopping online in Portugal, you have a range of payment options at your disposal. Major debit and credit cards, like Visa, MasterCard, AMEX, and PayPal, are widely accepted. Additionally, certain websites also accept Apple Pay and Google Pay.