As an expat who has recently arrived, one of the top priorities on your list is connecting utilities in your new residence. 
Understanding the process and requirements for setting up essential services such as electricity, water, gas, and telecommunications will ensure a smooth and comfortable transition into your new life.
This practical guide is designed to assist expats like you in navigating the process of connecting utilities in Portugal. 
Whether you have chosen to settle in the vibrant city of Lisbon, the historic town of Porto, or any other charming destination in the country, the steps involved in setting up utilities are relatively similar.
Can I freely choose my utility supplier?
In Portugal, the utilities market has undergone significant reforms and liberalization in recent years. This has led to increased competition, greater consumer choice, and improved services across the electricity, gas, water, and telecommunications sectors.
The electricity market was fully liberalized in 2006, allowing consumers to choose their electricity supplier. This has resulted in a more competitive landscape, with traditional and renewable energy providers vying for customers.
Similarly, the gas market in Portugal was fully opened to competition in 2006.
The water supply is often handled by municipal entities, and in many cases, consumers do not have the freedom to choose their water supplier. Unlike the liberalized electricity and gas markets, the water market operates differently.
The telecommunications market in Portugal has a long history of competition. Consumers have the freedom to choose their telecommunications provider for landline phones, internet, and mobile services.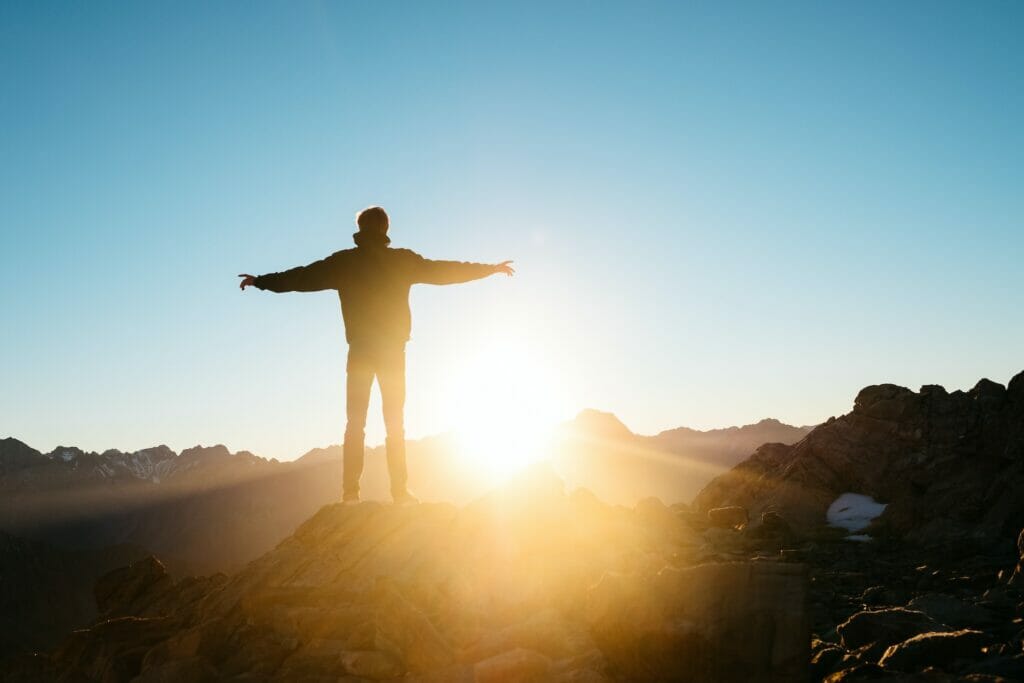 What is the cost of utilities and home communications in Portugal?
The estimated monthly total cost of utilities and home communications for a basic 85m2 apartment in Portugal is as follows:
Utilities (Electricity, Heating, Water): The average cost for basic utilities in an apartment of this size can range from 110€ to 120€ per month. This includes electricity for general usage, heating and cooling expenses, and water supply.
Home Communications: The monthly cost for home communications can start at 29,49€ with a 24-month agreement. This typically includes internet services, telephone, and TV packages, depending on the selected plan and provider.

Setting up utilities in a new home
When moving to a new country as an expat, one of the key tasks on your list is connecting utilities for your new property. The process of connecting utilities in Portugal may vary depending on whether you are buying or renting a property. Let's explore the steps involved in both scenarios:
If you are purchasing a new property, it's important to note that you will likely need to connect all the utilities. This includes electricity, water, gas, and telecommunications. As the first owner of the property, you will be responsible for initiating the connections.
For second-hand properties, the utilities may already be connected, but the ownership needs to be changed. In this case, it's essential to notify the utility providers of the change in ownership to ensure accurate billing and transfer of responsibilities.
When renting a property in Portugal, the approach to utilities can vary. In some cases, the rental agreement may include the cost of utilities, meaning they are already covered in the rent. However, it's important to carefully review the rental agreement to determine whether utilities are included or if you are responsible for connecting and paying for them separately.
If the rental agreement does not include utility costs, you will need to connect them yourself
How to connect electricity in Portugal?
Connecting electricity in Portugal is a simple and straightforward process.
First, choose an electricity supplier that suits your needs. Portugal allows you to select your preferred provider, so take the time to research and compare different options. 
Next, gather the necessary documentation. You will typically need:
Identification (passport or ID card)

 

Fiscal number (NIF)

Proof of address (such as a utility bill or rental agreement)

Bank details in case you decide to apply for direct debit into your bank account.
Contact your chosen electricity provider to initiate the connection process. This can be done through their website, by phone, or by visiting their local office. 
If you are moving into a new property, the electricity provider will need information about the electricity meter, such as the meter number or the electricity contract reference number. 
If the property already has an active electricity connection, you may need to transfer the ownership to your name.
Once you have made the necessary arrangements, an installation appointment will be scheduled. A technician will visit your property to activate the electricity connection. Ensure that the meter is accessible and provide any additional details needed for a smooth installation process.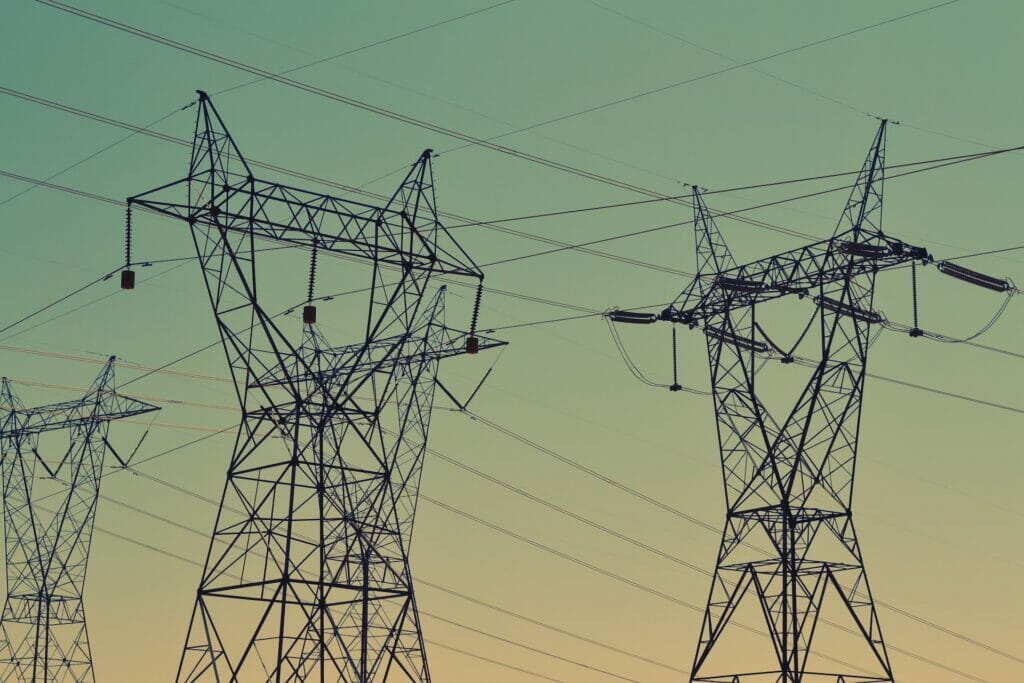 Electricity suppliers in Portugal
In Portugal, there are several electricity suppliers that provide energy services to consumers.
These suppliers offer a range of plans, pricing options, and services to meet the diverse needs of customers. Here are some of the major electricity suppliers in Portugal:
Electricity prices in Portugal vs EU
Among the southern European countries, Portugal stands out with the lowest electricity prices per kilowatt-hour (€/kWh), positioning itself as an attractive choice for cost-conscious consumers. 
According to Eurostat data, Portugal's electricity rate is impressively low at just €0.22/kWh. Not only does Portugal offer competitive pricing within its regional counterparts, but it also falls below the European Union (EU) average price of €0.28/kWh. 
However, when examining the broader European context, it's noteworthy that Hungary takes the crown for the cheapest electricity prices, with a remarkably low rate of €0.10/kWh.
How to connect water supply in Portugal?
Water connection in Portugal varies depending on the municipality, with different suppliers providing water services in different areas. As an example the two main water suppliers in Portugal are Aguas de Lisboa e Vale do Tejo and Aguas do Porto.
Aguas de Lisboa e Vale do Tejo is responsible for supplying water to the wider Lisbon area, serving approximately 3.8 million people across 86 municipalities. And Aguas do Porto, on the other hand, provides water services to the city of Porto and its surrounding areas. 
Prepare the necessary documents, including:
Proof of Identity: 
NIF Number Portuguese tax identification number 
Details of Portuguese Bank Account: This is typically required for setting up automatic payment arrangements or direct debits.
Proof of Address: Present a document that proves your residential address in Portugal. This can include a utility bill, rental agreement.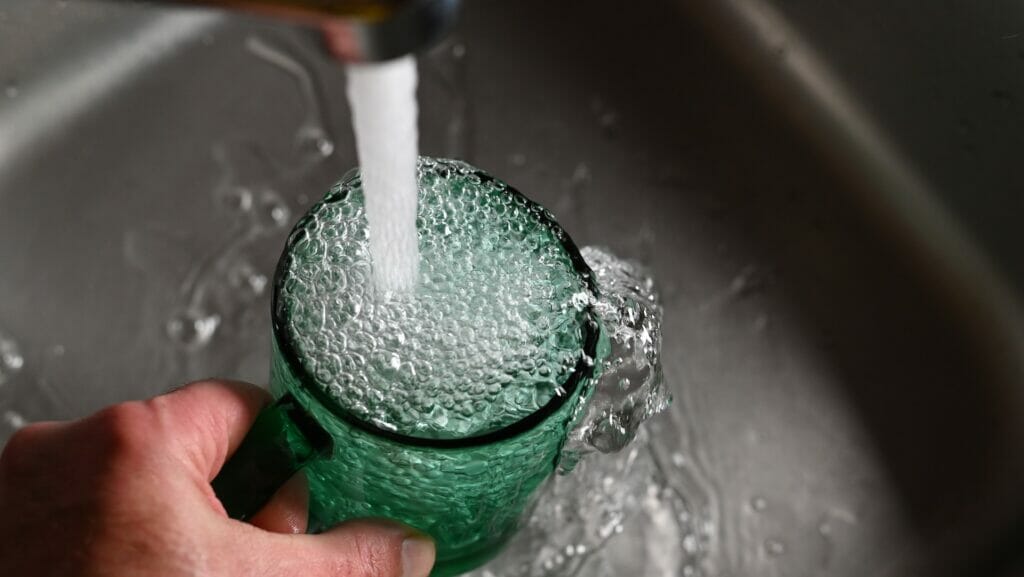 Can I drink water from the tap in Portugal?
Yes, you can generally drink tap water in Portugal. The country has high-quality water treatment systems that ensure the safety and cleanliness of the tap water. The water undergoes rigorous testing to meet European Union standards for drinking water.
However, it's important to note that the taste and mineral content of tap water may vary depending on the region in Portugal. In some areas, you may notice a slightly different taste or mineral composition compared to what you're accustomed to. This is due to the natural characteristics of the water sources in those regions.
If you have any concerns about the tap water in a specific area, you can always opt for bottled water, which is widely available in Portugal.
Water prices in Portugal vs EU
Portugal, specifically Lisbon, has gained the unfortunate distinction of having the highest price for tap water among Southern European countries. 
According to Water News Europe, the cost of tap water in Lisbon stands at €1.63 per cubic meter, making it the most expensive in this region. 
When it comes to other countries, Oslo in Norway takes the lead as the most expensive city with a rate of €5.51 per cubic meter. 
In comparison, Rome in Italy offers a more reasonable price of €1.05 per cubic meter, while Athens in Greece follows closely behind at €1.16. Madrid in Spain, not far from Lisbon's tap water price, is at €1.65 per cubic meter.
How to connect gas in Portugal?
Installing gas in your house in Portugal generally follows a similar process to installing electricity. The suppliers and documentation requirements are similar as well. However, it's important to note that you will need a gas inspection to complete the connection. 
The installation may incur a cost, typically around €60. Once the inspection is successful, you will be connected to the gas supply.
Please note that the gas inspection is an essential step to ensure the safety and compliance of the gas installation in your house.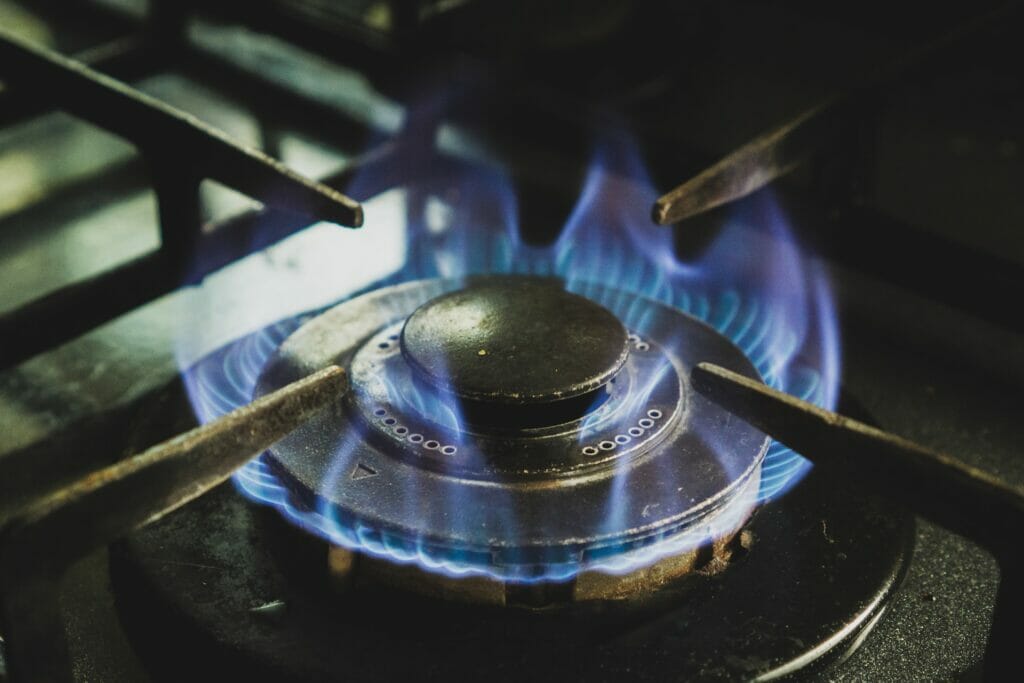 Do i need do install gas in the house?
Installing gas in Portugal is not an absolute necessity if it does not align with your preferences or requirements. There are various factors to consider when making this decision, including energy preferences, existing infrastructure, cost considerations, and availability constraints. 
It's important to mention that there are alternative energy options that can effectively meet your heating needs. 
Natural gas is expensive?
Natural gas in Portugal can be relatively expensive compared to other energy sources. This cost factor may influence your decision, particularly if you are looking for a more budget-friendly option.
Many new houses in Portugal are now being designed and built without gas installations. This shift towards alternative energy sources reflects the growing demand for more sustainable and efficient heating systems. Therefore, you can still have a comfortable and well-heated home without relying on gas.
Warming house in Portugal
Electricity is a widely available energy source in Portugal and can be used for heating purposes. 
Additionally, solar panels are gaining popularity as a renewable energy solution that can provide both heating and electricity. These alternatives can offer efficient and sustainable options for keeping your home warm.
It is worth considering that winters in Portugal can be cold, especially in certain regions. Having a reliable heating system in place becomes important during these colder months. 
However, alternative energy options, such as electricity-powered heaters or solar panels, can effectively provide the necessary warmth and comfort during winter.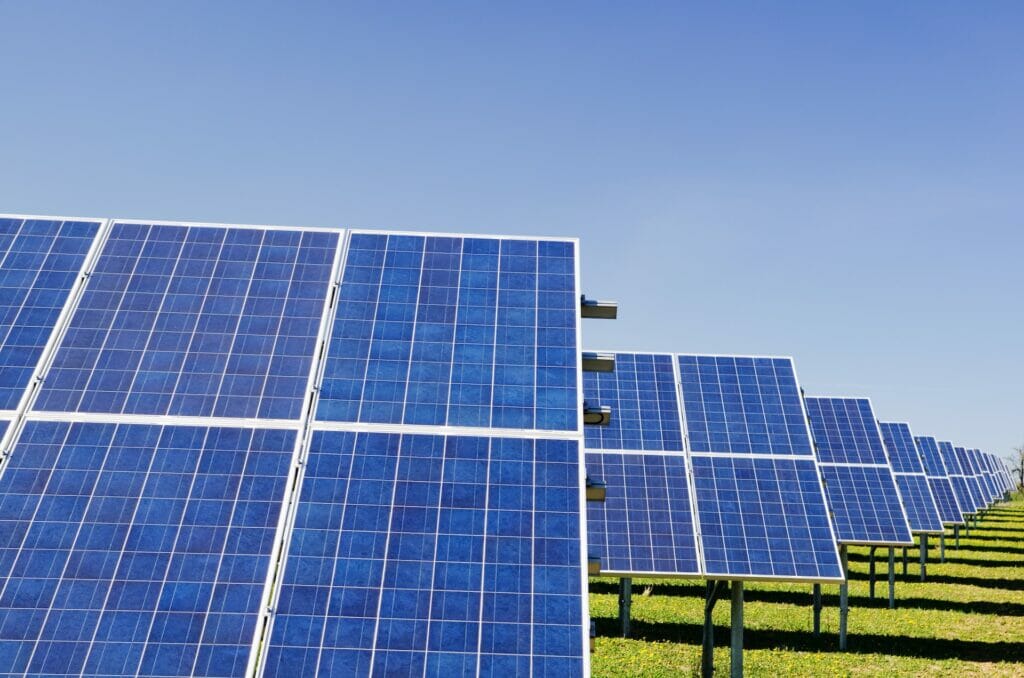 Natural gas prices in Portugal vs EU
Portugal stands out as the southern European country with the lowest natural gas prices /kWh, solidifying its appeal for consumers seeking affordable energy options. 
Eurostat data reveals that Portugal boasts a remarkably low rate of €0.12/kWh for natural gas. Not only does Portugal offer competitive pricing within its regional counterparts, but it also below the European Union (EU) average price of €0.11/kWh. 
However, within the European countries, Germany emerges as the country with the cheapest natural gas prices, with an exceptionally low rate of €0.09/kWh.
How can I pay utility bills in Portugal?
When it comes to paying your utilities bills in Portugal, you have several convenient options available. Here are some common payment methods:
Direct Debit
Setting up a direct debit is a popular and hassle-free way to pay your utilities bills. You can authorize your bank to automatically deduct the amount due from your account on the specified due date. This ensures timely payments without the need for manual intervention.
Payment at Multibanco
Multibanco is a widely used payment network in Portugal. It allows you to pay your utilities bills conveniently at ATMs, online banking platforms, or payment terminals. Simply follow the instructions provided on the billing statement and use the Multibanco system to make the payment.
Online Payment Platforms
Many utility providers in Portugal offer online payment platforms on their websites. These platforms allow you to log in to your account, view your bills, and make secure online payments using your debit or credit card.
Payment at Local Post Office
In some cases, you may also have the option to pay your utilities bills at the local post office (CTT – Correios de Portugal). Simply bring your billing statement and make the payment at the counter using cash or other accepted payment methods.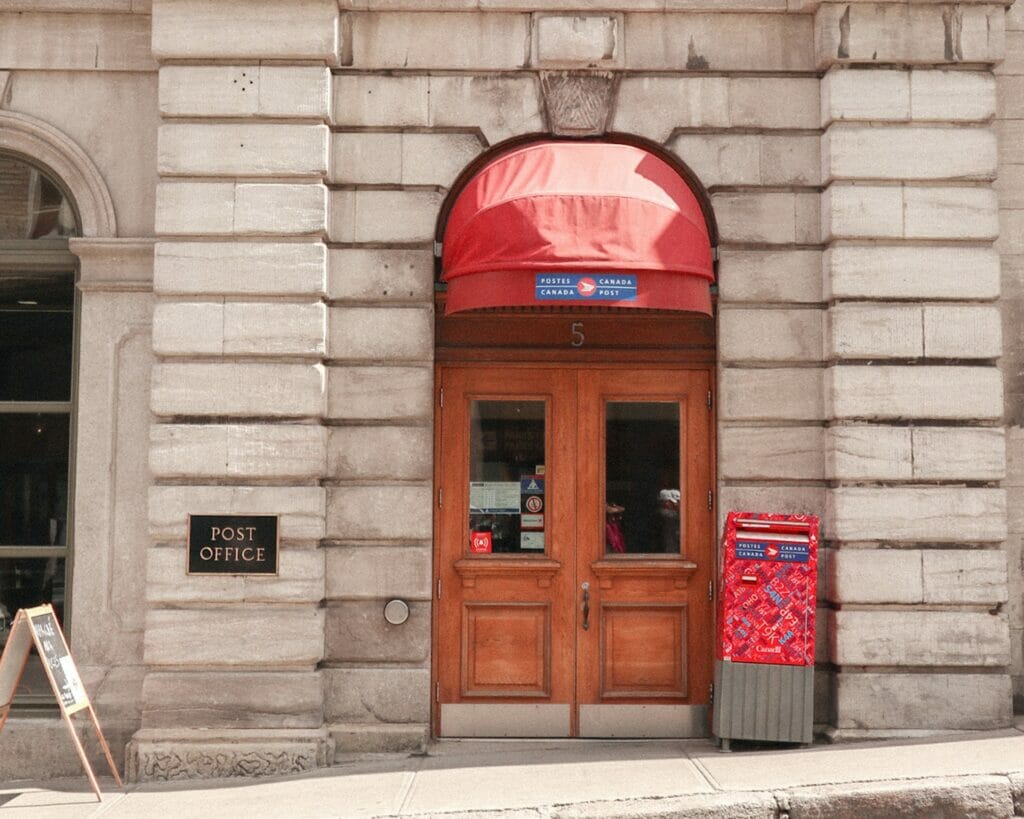 Connecting Internet, TV, Mobile and Phone in Portugal
When setting up home communications in Portugal, start by researching and comparing different home communications providers available in Portugal. 
Look for companies that offer the services you need, such as internet, television, landline, and mobile plans. Consider factors like coverage, reliability, customer reviews, and pricing to make an informed decision.
Once you've chosen a provider, check the documentation requirements. Typically, you will need to provide identification documents such as your passport or ID card, proof of address, your Portuguese fiscal number (NIF). Prepare these documents in advance to streamline the process.
Contact the chosen provider and inquire about their current offers. Some providers may offer free activation when you sign a 24-month agreement. This can be a cost-saving option, but make sure to review the terms and conditions of the agreement before committing.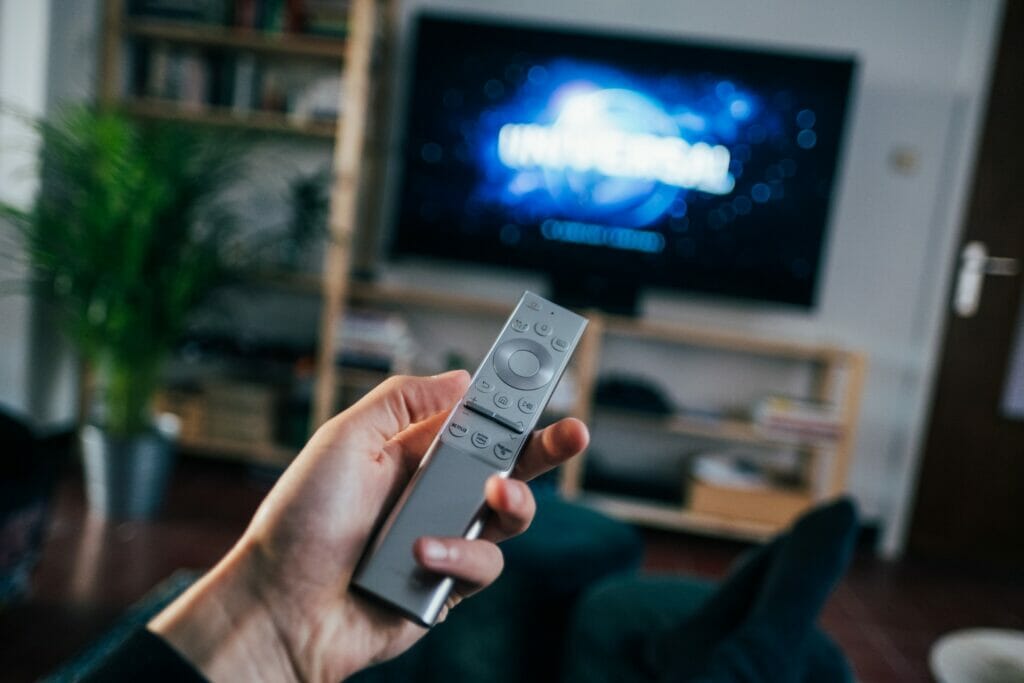 Making a complain about a Portuguese utility and home communications provider
When making a complaint, be sure to provide detailed information about the issue, including relevant account details, billing statements, and any supporting documentation. 
Keep records of all communication, including dates, names of representatives spoken to, and the content of discussions.
Energy Services
Energy Services Regulatory Authority (ERSE) is the regulatory authority responsible for overseeing the energy sector in Portugal. They handle consumer complaints and disputes related to energy suppliers. You can file a complaint directly with ERSE through their website or contact their Consumer Support Office for guidance.
Water Supply
When facing an issue or complaint related to water supply in Portugal, there are two main solutions you can consider. Start by reaching out to Águas de Portugal, which is responsible for water supply and management in Portugal. 
If you prefer to address the complaint in person, you can visit the nearest Citizen's shop (Loja do Cidadão). These government service centers are designed to provide various administrative services, including dealing with utility-related matters. 
Telecom services
If you have a complaint about a Portuguese telecoms company you should start by reaching out to the telecoms company directly. You can do this by calling their customer service hotline or visiting one of their physical stores. 
If you are not satisfied with the response from the telecoms company or if your complaint remains unresolved, you can contact ANACOM, the regulatory authority for the communications sector in Portugal.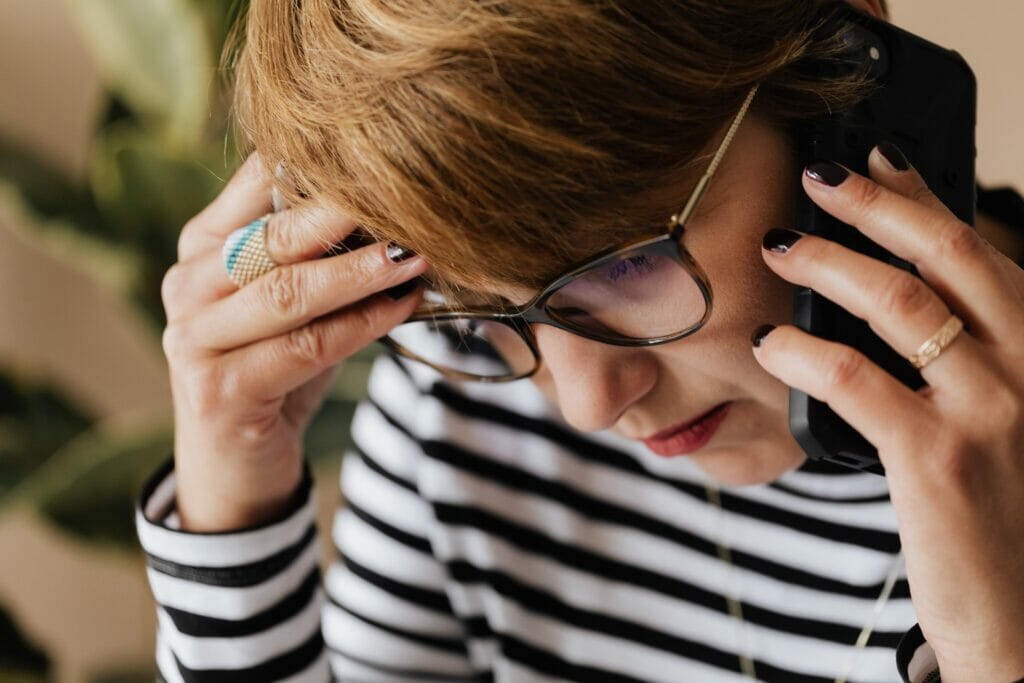 Consumer Protection Associations in Portugal
DECO (Portuguese Association for Consumer Protection) is an organization in Portugal that aims to protect and promote consumer rights. Deco provides information, advice, and representation to consumers, acting as a voice in defense of their interests.
In some cases, if you have exhausted other avenues for complaint resolution, you can consider contacting the Ombudsman. 
The Ombudsman is an independent authority that investigates complaints against public and private entities, including energy suppliers, in cases of alleged unfair treatment or maladministration.
Local Expertise
We know Portugal. Due to our extensive local knowledge, we believe that concentrating our services in a single country destination is the best way to give you the most thorough and useful information. 
Holistic Approach
One single channel of communication for the entire process. We provide you with a comprehensive service that covers all aspects of your move, from identifying the ideal residency visa to finding your new home or helping you to settle. 
Transparent Service
We recommend what's best for you based on an extensive process experience that saves time and money to clients. Our pricing is clear and competitive, and we don't sell services that make us more money.
Simple Process
Technology plays a very important role in our company. We minimize our clients' involvement in paperwork. We are customers ourselves and we know how to serve you.
Frequently asked questions about Setting up utilities and home communications
Can I set up utilities online or over the phone?
Yes, many utility providers offer online or phone options for setting up services
Do I need to be present at the property when the utilities are being set up?
In most of the cases the utility providers may require access to the property during the setup process. 
How soon should I contact utility and home communication providers before my move-in date?
It is advisable to contact the utility and home communication providers at least a few weeks before your move-in date to allow sufficient time for processing applications, scheduling installations, and any necessary paperwork.
Do I need heating in Portugal?
Portugal generally has mild winters, especially in the southern regions. While central heating systems are less common in Portuguese homes compared to colder climates, many houses and apartments are equipped with individual heating solutions like electric heaters, fireplaces, or heat pumps.
Should I consider installing air conditioning for the summer season?
It can be beneficial to have during the summer months, especially in regions with hotter climates like the Algarve or Alentejo. Summers in Portugal can get quite warm, and air conditioning can help maintain a comfortable indoor temperature. However, it's worth noting that not all homes in Portugal have air conditioning installed by default.