After legally residing in Portugal for five years, individuals have the option to renew their Temporary Residency or apply for Permanent Residency and/or Portuguese Citizenship. To align your plans with the applicant's ultimate goal, it is crucial to comprehend the distinctions and timelines associated with each process. This article aims to provide guidance on the key differences between these three pathways.
Permanent Residency In Portugal
A Permanent Residence Permit is a specific immigration status offered to foreign nationals after residing in Portugal for five years as legal temporary residents.
Upon reaching this five-year milestone, applicants have several choices: they can opt to continue renewing their temporary residence status, apply for Permanent Residency, or simultaneously apply for Portuguese citizenship through naturalization. 
Permanent residency in Portugal comes with various advantages when compared to temporary residency, as it offers a status that doesn't come with a fixed expiration date, although it does involve periodic compliance with minimum stay requirements, typically every five years. 
Also leads to a decrease in administrative hassles and paperwork, thanks to the less frequent renewal obligations, resulting in a more streamlined and convenient option for long-term residency.
Given that citizenship applications may have a processing time of approximately 1-2 years, you have the option to apply for permanent residency and citizenship simultaneously. It's prudent to submit both applications together. This approach allows you to obtain permanent residency while your citizenship application is under review, providing you with a legal status during the waiting period.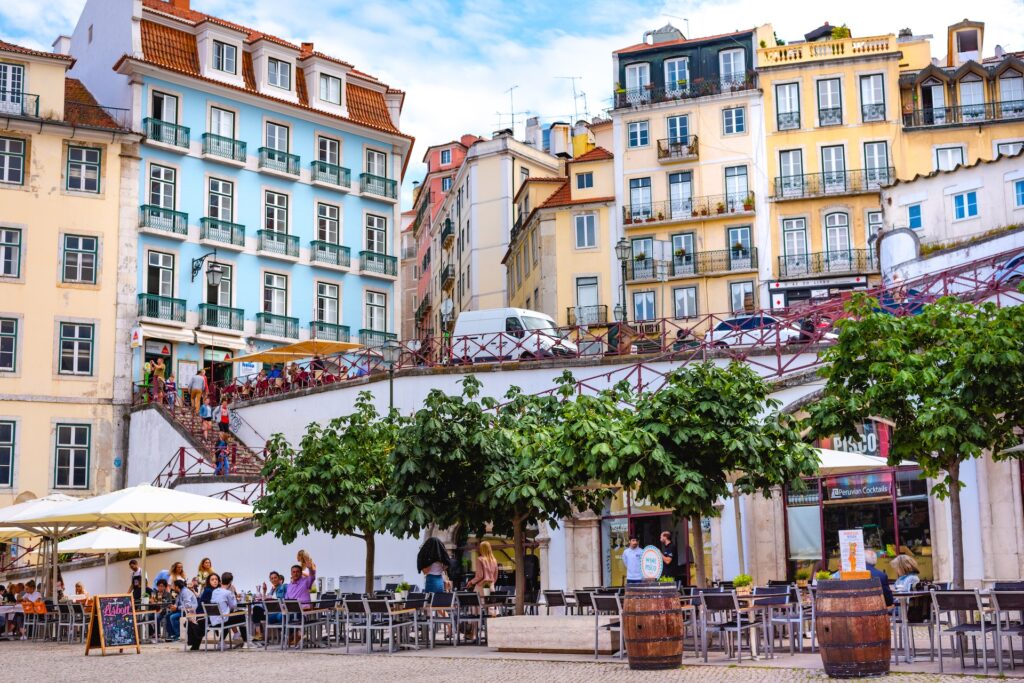 Portuguese citizenship is a lifelong status that provides individuals with all the inherent rights associated with Portuguese nationality. These privileges encompass the right to vote, travel freely, and establish residence in any European Union member state. 
In practical terms, citizens are issued both a citizen card and a Portuguese passport, the latter being highly regarded for its broad international acceptance and minimal visa restrictions, setting it apart from many other passports.
Obtaining Portuguese citizenship makes you eligible to apply for the Portuguese passport, an option that permanent residency status in Portugal does not grant.
Reasons to choose Citizenship instead of Permanent Residency
Opting for Portuguese citizenship over permanent residency brings distinct advantages. Citizenship opens the door to an "EU passport," facilitating a straightforward life, work, and retirement across any EU member state. 
In contrast, permanent residency provides you with the freedom to live exclusively in Portugal. While you can travel to other EU nations as a tourist for stays of up to 90 days, you're restricted from enjoying the broader rights that encompass living, working, conducting business, studying, or retiring freely throughout the entire EU and EEA. To gain access to these comprehensive privileges, Portuguese citizenship is the key, as it confers automatic full EU membership.
Portuguese citizenship is fundamentally permanent. Once granted, your citizenship remains intact, and the only way to lose it is through renunciation. Permanent residency, on the other hand, imposes minimum stay requirements, restricting absences to no more than two consecutive years or 30 months within a three-year period.
Furthermore, Portuguese Citizenship comes with reduced administrative paperwork and bureaucracy, providing a more streamlined and convenient option for those seeking long-term residency in Portugal.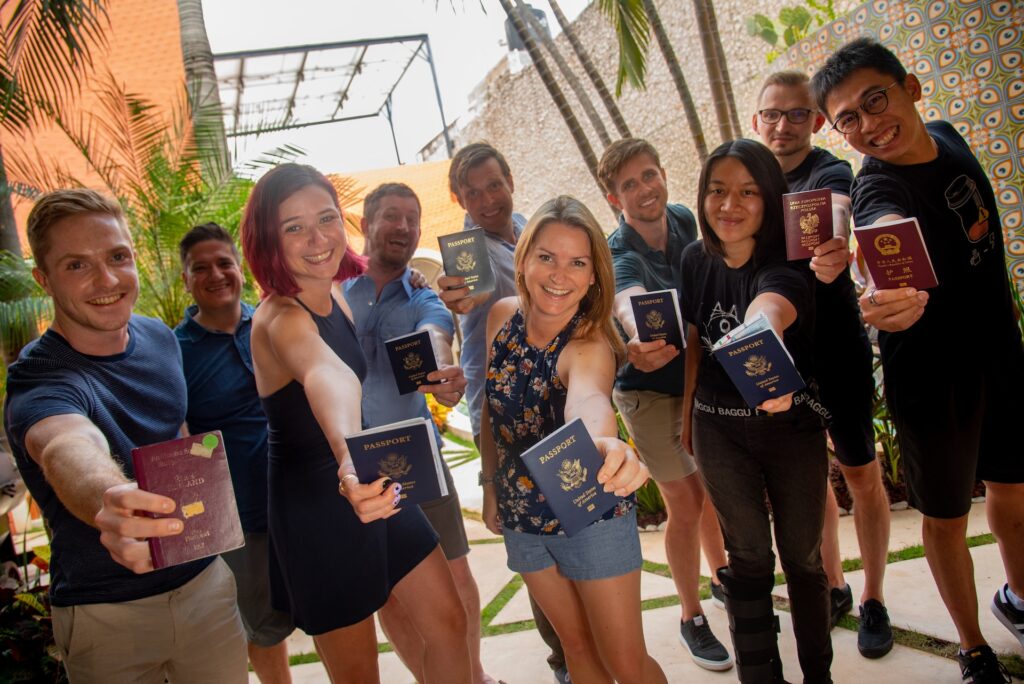 Reasons to choose Permanent Residency instead of Citizenship
For most individuals, especially those who do not possess an "EU passport," pursuing Portuguese citizenship is a logical choice. While Portugal allows for dual citizenship, there are countries that do not recognize this status, and you might not wish to relinquish your current passport. 
In such a scenario, maintaining your current passport and obtaining Portuguese permanent residency may be preferable. Although this option wouldn't grant you the ease of relocating to another EU country, it would still enable you to reside in Portugal and conveniently travel within the Schengen Area.
Reasons to choose Temporary Residency instead of Permanent Residency
Opting for permanent residency is significantly more advantageous than temporary residency, and there's hardly a compelling reason to continue renewing temporary residency instead of applying for permanent status. Nevertheless, third-country nationals (those who are not from the EU/EEA/Switzerland) are required to pass a Portuguese language test, specifically at the A2 level (upper-beginner). 
While the idea of passing a language test may seem daunting to many, it's a goal that can be achieved in just a few months of study. Considering the reduced bureaucracy that comes with permanent residency, investing the effort to pass the test is undoubtedly worthwhile.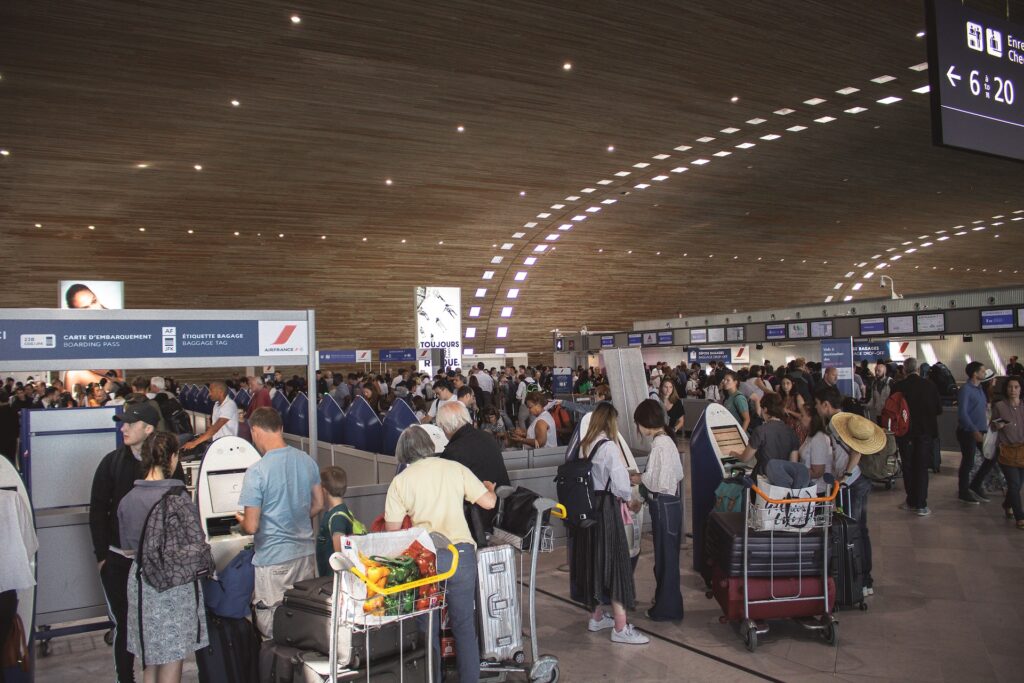 Permanent Residency for EU Citizens
European Union (EU) citizens living in Portugal have the option to seek Permanent Residence status. However, it's important to acknowledge that there are noteworthy distinctions when compared to Permanent Residence for non-EU citizens, particularly with regard to the Portuguese language prerequisites, which are generally more lenient for EU citizens.
For EU citizens seeking Permanent Residence in Portugal:
Language Requirement: EU citizens may find more relaxed language requirements. While some level of Portuguese proficiency may still be necessary, it can be less demanding than what non-EU citizens typically encounter.
Reciprocity: EU citizens often benefit from reciprocity arrangements, meaning that the rules and conditions for their Permanent Residence may be influenced by the treatment that Portuguese citizens receive in their home country.
Access to Social Services: EU citizens may have easier access to certain social services in Portugal, thanks to the EU's freedom of movement principles.
Duration of Stay: EU citizens are not bound by the same minimum stay requirements that non-EU citizens often encounter for Permanent Residence.
Permanent Residency for UK Citizens
If you're a British national seeking to reclaim the valuable EU rights that were relinquished post-Brexit, pursuing permanent residency in Portugal may not align with your objectives. 
The advantages of permanent residency are limited in this context, as it doesn't fully restore the comprehensive EU rights that British citizens once enjoyed. Instead, for those wishing to regain these lost EU privileges, opting for Portuguese citizenship is the most suitable course of action. 
Portuguese citizenship not only reinstates your EU rights but also grants you the full array of privileges that come with EU membership.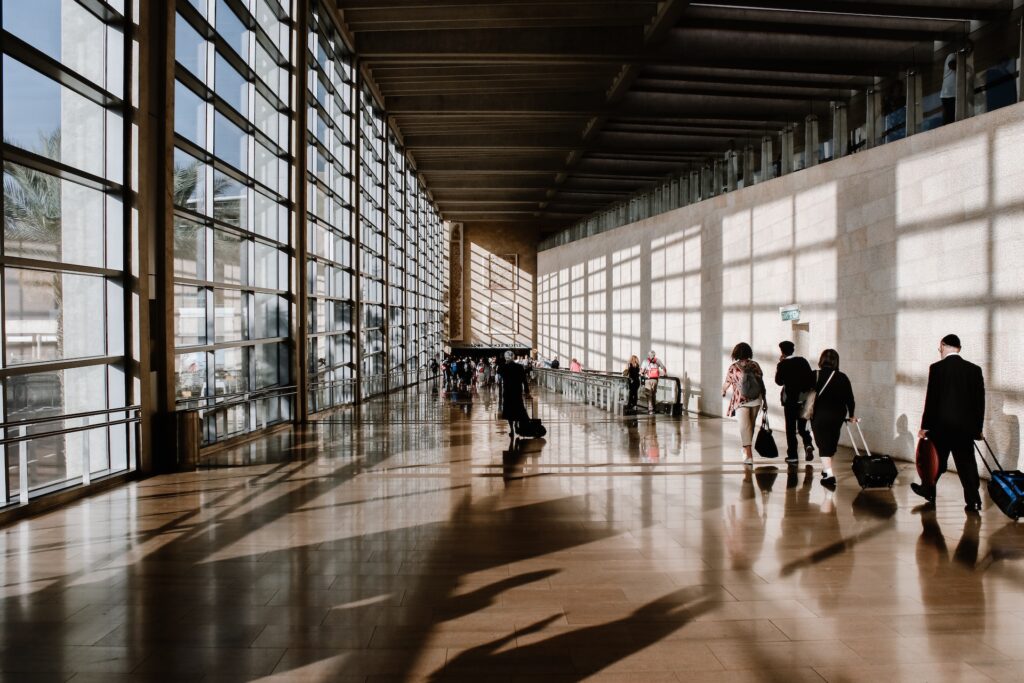 Permanent Residency for US Citizens
If you're a US citizen considering relinquishing your US passport, perhaps due to tax-related considerations, the path of Portugal permanent residency may not align with your specific objectives. 
While Portugal's permanent residency provides several benefits, it does not cater to individuals seeking to sever their ties with their home country. In such cases, the route to Portuguese citizenship would be more suitable. 
Obtaining Portuguese citizenship opens doors to international mobility, without imposing any restrictions associated with US citizenship. Therefore, for those who aim to navigate complex tax-related matters or simply wish to shed their US passport, pursuing Portuguese citizenship is the more appropriate avenue to explore.
Portuguese Language Test for Citizenship
The CIPLE (Certificado Inicial de Português Língua Estrangeira) is a compulsory language proficiency examination for individuals seeking Portuguese citizenship. This straightforward A2 Portuguese examination is designed to confirm that future Portuguese citizens possess a fundamental grasp of the language. All candidates eligible for Portuguese nationality are required to take the CIPLE assessment.
The A2 Portuguese language examination has a duration of approximately 2 hours and comprises three distinct sections:
Oral Comprehension (30% of total score) – This section lasts for 30 minutes. 
Reading and Writing (45% of total score) – This part spans an hour and a half.
Oral Expression (25% of total score) – This part is a concise 15 minute test.
To successfully pass the exam, you must achieve a minimum score of 55%. The examination also incurs a fee of €75.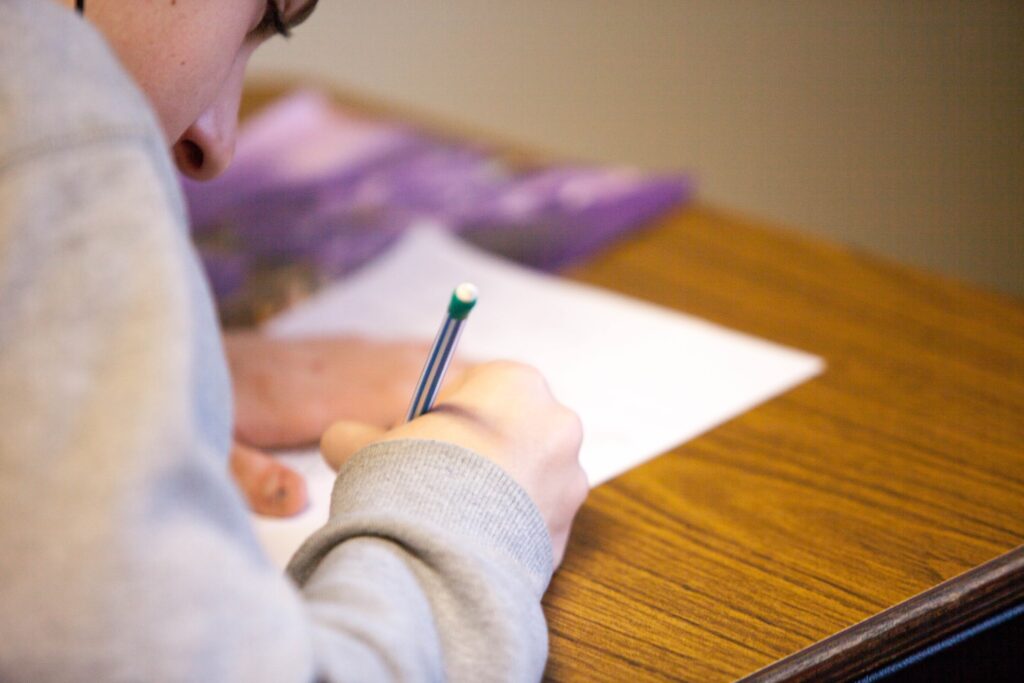 We know Portugal. Due to our extensive local knowledge, we believe that concentrating our services in a single country destination is the best way to give you the most thorough and useful information. 
One single channel of communication for the entire process. We provide you with a comprehensive service that covers all aspects of your move, from identifying the ideal residency visa to finding your new home or helping you to settle. 
We recommend what's best for you based on an extensive process experience that saves time and money to clients. Our pricing is clear and competitive, and we don't sell services that make us more money.
Technology plays a very important role in our company. We minimize our clients' involvement in paperwork. We are customers ourselves and we know how to serve you.
Frequently asked questions about Portuguese Citizenship Vs. Permanent Residency
Can a Portuguese citizen have dual citizenship?
Portugal recognizes dual citizenship, meaning that Portuguese citizens who possess or obtain foreign citizenship can retain their Portuguese nationality, and individuals acquiring Portuguese citizenship do not need to relinquish their foreign citizenship.
How long do I have to wait for Portuguese citizenship?
For citizens of non-EU countries, the processing duration can vary from a few months to as long as two years. The timeframe depends on the government's efficiency in handling your documents and the absence of any application-related complications.
Can American citizens move to Portugal?
In essence, you have the liberty to enter the country without a visa and stay for a maximum of 90 days. However, if you intend to establish long-term residency, obtaining a residence permit is a prerequisite.
Who is eligible for Portugal nationality?
You are eligible if you were born in Portugal, have Portuguese parents or grandparents, are married to a Portuguese citizen, or have legally resided in Portugal for a minimum of 5 years.
How strong is the Portuguese passport?
The Portuguese passport is highly coveted and considered one of the most powerful passports globally. It offers visa-free entry to over 175 countries and territories. Portuguese citizenship can be obtained through various avenues, such as birth or ancestry, naturalization, marriage, or adoption.
How long can I stay in Portugal without paying taxes?
In order to qualify as a Portuguese tax resident, you must satisfy at least one of the following criteria: Spend over 183 days (whether consecutive or not) in Portugal during a fiscal year. Possess a residence, commonly known as a "permanent home," in Portugal during a fiscal year, irrespective of the number of days spent in Portugal.
What is the difference between Portuguese citizenship and permanent residency?
Citizenship is typically lifelong, while permanent residency imposes minimum stay requirements, where absences should not extend beyond two consecutive years or 30 months within a three-year period.
How long is the permanent residence card in Portugal?
The permanent residence permit is initially issued for five years and doesn't have an expiration date. Nevertheless, it must be renewed every five years or in case of any changes in the registered identification details.
What is A2 level Portuguese language?
According to the CEFR standards (Common European Framework of Reference for Languages), A2 Portuguese represents the elementary level. At the A2 level, Portuguese language skills correspond to a basic understanding of the language.
Can you buy a house in Portugal without citizenship?
Foreigners who wish to buy property in Portugal face no restrictions.
Can I travel in Europe with Portugal residence permit?
If you are a Portuguese citizen (or possess a long-stay visa in Portugal), you can travel across EU countries within the Schengen area without the need to present your Citizen Card or passport.
How long do you have to live in Portugal to get passport?
To be eligible for naturalization, you must have legal residency in Portugal for a minimum of five years. After obtaining Portuguese citizenship, you can proceed to apply for a Portuguese passport, which is typically issued within a few months.