If you are planning to move to Portugal or if you already live in the country, it's essential to know that you are entitled to bring your family with you. While individuals from European Union (EU) member states can often relocate within the EU with relative ease, those coming from outside the EU may require a specific type of visa to reunite with their families in Portugal. 
This particular visa, often referred to as a "family reunification visa," grants you the same rights and privileges for all family members involved in the process.
Who can apply for Portugal Family Reunification Visa?
Under the Portugal Family Reunion Visa you are entitled to bring your family members who are already in Portugal or who will be joining you in Portugal. The following is the list of family members that may qualify for family reunification:
Your spouse or partner.
Your children under 18 years of age or incapacitated children of the couple or of one of their spouses/partners.
Children over 18 years of age who are dependent on you or your spouse which means that they are single and studying.
Your parents or your spouse/partner's parents if they are dependent on you.
You minor siblings.
Citizens from countries within the European Union (EU), the European Free Trade Association (EFTA, which includes Iceland, Liechtenstein, Norway, and Switzerland), and the Principality of Andorra do not require a visa for entry into Portugal. 
However, if your family members from these nations plan to stay in Portugal for more than three months, they will need to obtain a registration certificate (Certificado de Registo para cidadão da UE/EEE/Suíça) from SEF (Serviço de Estrangeiros e Fronteiras).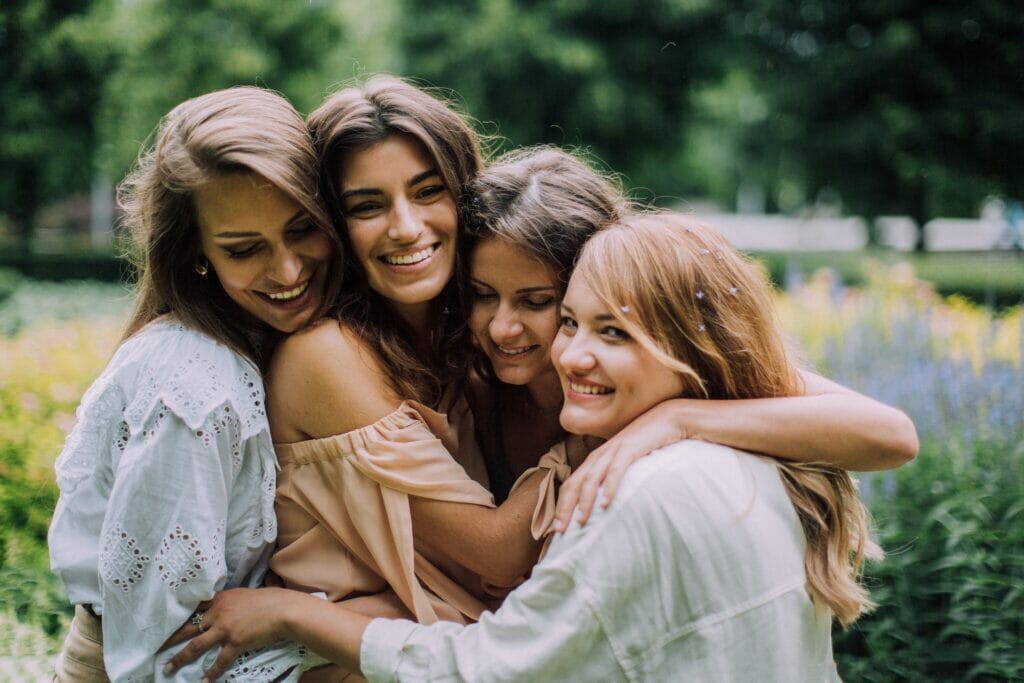 Portugal Family Reunification Visa duration
The duration of a family visa in Portugal typically corresponds to the validity period of the primary visa holder's own visa. For instance, if you hold a 2-year residency permit, your spouse or partner would typically be granted a permit for the same 2-year duration. 
Similarly, if you possess a work visa that is valid for one year, your relative's family visa would also be valid for one year, and they would have the authorization to work as well. Notably, minor children are entitled to an autonomous visa that remains valid for three years.
Following three months of residence in Portugal, your family member is required to apply for a residence permit known as the "Cartão de Residência." This card holds a validity of two years but can be renewed. After accumulating five years of legal residency in Portugal, your relative can apply for a permanent residence card.
However, there is a slight distinction to consider if you, as the primary visa holder, already possess permanent residency, which typically occurs after residing in Portugal for a continuous period of 5 years. In such cases, your family member may not be granted permanent residency immediately but would instead receive a 2-year visa. 
Nevertheless, provided that the family tie conditions remain unchanged, your family member can subsequently renew their visa for extended periods after the initial 2-year period.
Family Reunification for non-married couples
In Portugal, the family reunification visa isn't exclusively reserved for married couples; it extends its provisions to non-married couples as well. 
The key requirement for non-married couples to be eligible is that they must have been cohabiting and living together in a manner similar to that of a married couple for a continuous period of at least 2 years. Importantly, this inclusivity applies to couples regardless of their sexual orientation. 
However, it's crucial to provide proper documentation to substantiate the cohabitation and relationship status. The required documents typically include:
Birth certificates of both partners
Documentary evidence demonstrating their cohabitation for the specified 2-year duration, which should be issued by the parish council of their residence.
Personal income tax declarations filed jointly as a couple
Life insurance payments that ensure the partner's financial security in case of the other's demise.
Utility bills and other records registered to the same address serve as vital proofs of the relationship's authenticity and cohabitation.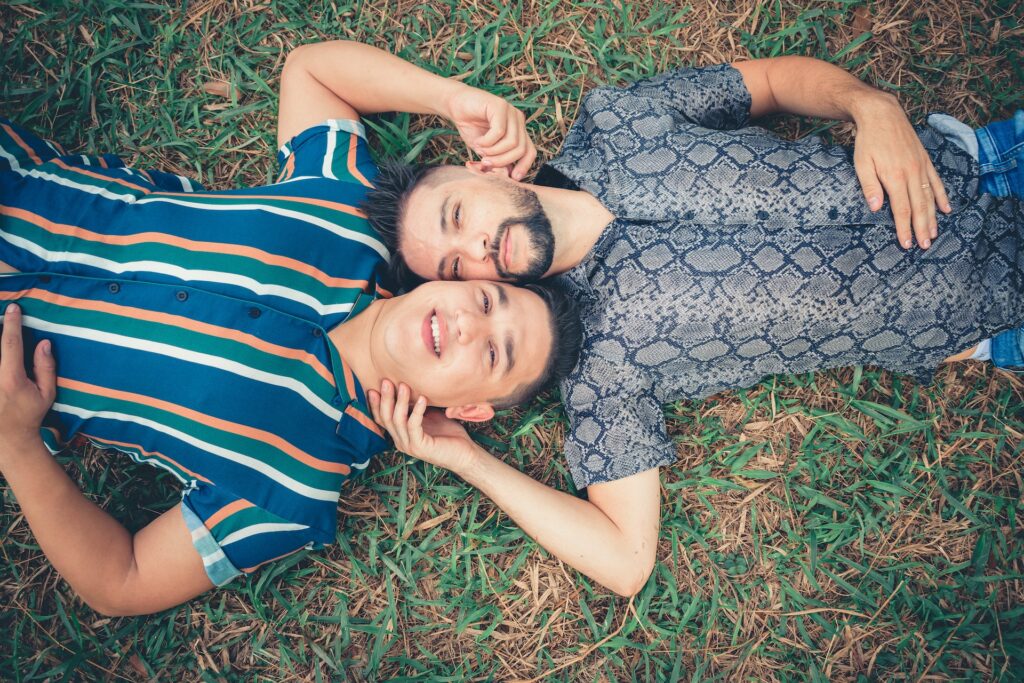 Portugal Family Member Rights
Family members of the main resident in Portugal typically enjoy access to many of the same rights and privileges as the primary visa holder. This inclusivity extends to several crucial aspects of life in Portugal, ensuring their integration and well-being in the country.
Healthcare Access: Family members are generally entitled to access healthcare services in Portugal, provided they obtain a "numero utente" or a user number. 
Right to Work and Study: Portugal acknowledges the importance of family unity and integration. Therefore, family members typically have the right to work and study within the country. 
Schengen Area Travel: As Portugal is a member of the Schengen Area, family members can leverage this status for convenient travel within the Schengen Zone. 
NHR (Non-Habitual Resident): Family members may also apply for the Non-Habitual Resident (NHR) status if they meet the eligibility criteria. NHR status can provide tax benefits, making it an attractive option for individuals and families looking to establish residence in Portugal.
Applying for Family Reunification Visa
When it comes to applying for a family reunification visa in Portugal, there are three distinct pathways to choose from, each with its own set of considerations and procedures:
1. Applying While Abroad with Family
The first option entails initiating the application while you and your family members are still residing abroad. In this scenario, you can travel to Portugal with your family members on a different type of visa, such as a tourist or long-stay visa, and subsequently commence the family reunification visa application process once you are in Portugal. 
2. Applying with Family Already in Portugal
Another route involves applying for family reunification when the family member is already present in Portugal. This application is typically made through SEF (Serviço de Estrangeiros e Fronteiras), either directly or with the assistance of a legal representative, such as a lawyer. 
It is imperative to provide evidence of legal entry into the country and demonstrate that you have entered in Portugal in compliance with immigration regulations. Please note that appointment times at SEF offices may have considerable wait times, so it's advisable to explore the possibility of securing an appointment in a different city or town if a quicker turnaround is desired.
3. Applying After Living in Portugal
The third option involves initiating the family reunification process after you have already been living in Portugal with a valid residence card while your family remains abroad. 
In this case, you will need to schedule an appointment with SEF, who will review your application. They will then inform you of their decision within a maximum of 60 days. Following this, your spouse or relative has a 90-day window to apply for the family reunification visa at the Portuguese embassy or consulate in their country of residence.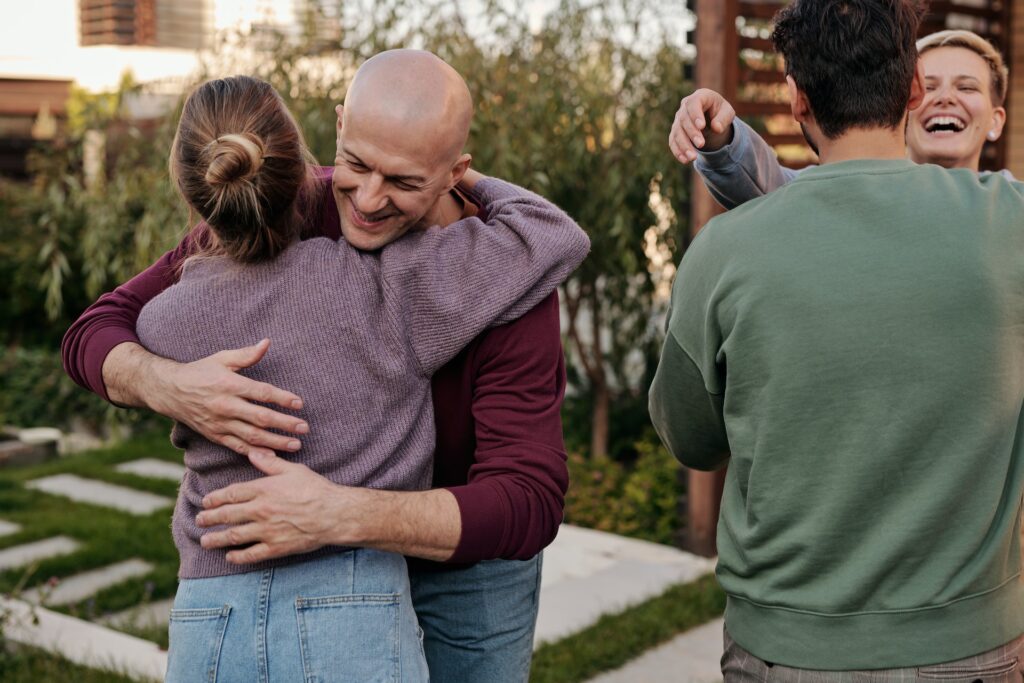 Requirements for Family Reunification Visa
Like all visa applications, SEF's foremost concern is to ensure that the individual(s) in question possess the financial means necessary. To meet this requirement, you must demonstrate that you have sufficient income to support any family member you intend to bring with you.
Prior to submitting the application, it is mandatory to deposit a minimum of €9,120 into a Portuguese bank account for the primary applicant. In the case of including additional family members in the application, the following amounts must be added: €4,560 per year for a partner and €2,740 per year for each child.
For a family of 4 including husband, wife and two minor children, the amount of €17.766 must be deposit in the Portuguese bank account.
Documents for Family Reunification Visa
To apply for the Portugal family reunification visa you may expect to deliver:
SEF's authorization 
Two recent photographs
Passports or ID cards for both you and your family members
Documentation establishing your family ties (eg. birth or marriage certificate)
Proof of sufficient financial resources, which can include a bank statement
Evidence of suitable accommodation, such as a rental agreement
A criminal record certificate issued in your country of origin
It's important to note that all documents issued by foreign authorities must be accompanied by a certified translation. This translation can be validated by a Portuguese notary, a Portuguese Consulate, or the Consulate of your family member's country located in Portugal.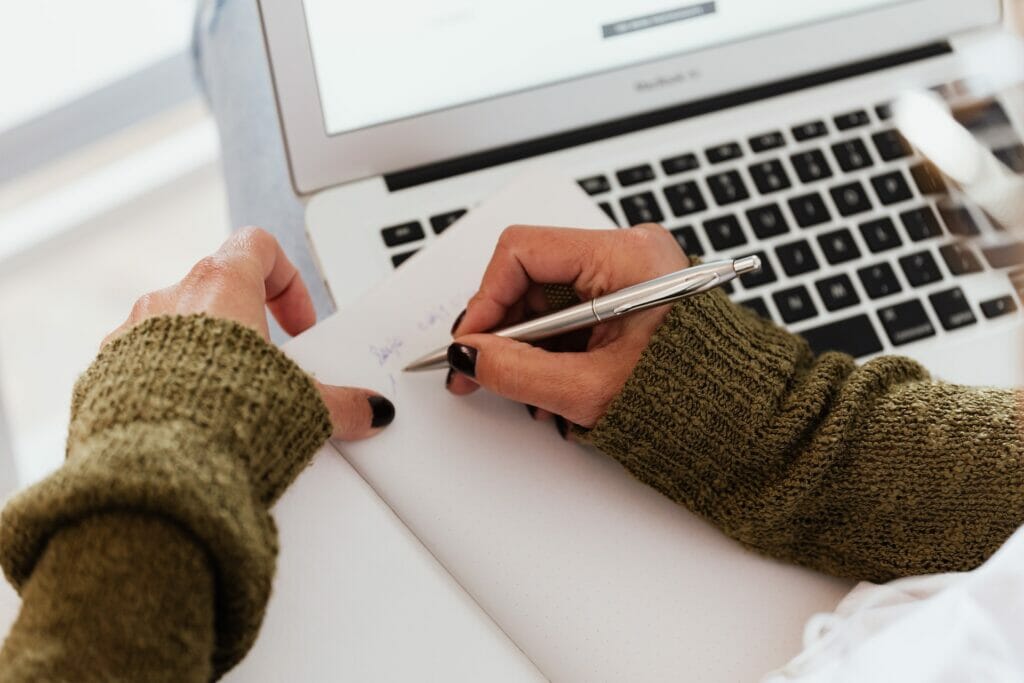 Cost of Family Reunification Visa
The family visa fee is €90. It's worth noting that when it comes to children, the process is free of charge. However, it's important to be aware that there could be additional fees associated with other services, such as document translation, which may apply depending on your specific requirements.
Are family members eligible for Citizenship?
Arriving in Portugal on a Family Reunification Visa opens the door to a remarkable journey towards becoming a Portuguese citizen. 
Following five years of residing in Portugal under this visa category, you become eligible for two significant milestones in your immigration journey: permanent residency and the opportunity to apply for Portuguese citizenship, which includes the coveted Portuguese passport.
The attainment of permanent residency signifies your deep-rooted integration into Portuguese society. It grants you an enduring status within the country, allowing you to enjoy the benefits of a long-term resident. 
This includes access to various social services, healthcare, and the ability to work and live in Portugal without the constraints of a time-limited visa.
Why choose us to assist you in bringing your family to Portugal?
Local Expertise
We know Portugal. Due to our extensive local knowledge, we believe that concentrating our services in a single country destination is the best way to give you the most thorough and useful information. 
Holistic Approach
One single channel of communication for the entire process. We provide you with a comprehensive service that covers all aspects of your move, from identifying the ideal residency visa to finding your new home or helping you to settle. 
Transparent Service
We recommend what's best for you based on an extensive process experience that saves time and money to clients. Our pricing is clear and competitive, and we don't sell services that make us more money.
Simple Process
Technology plays a very important role in our company. We minimize our clients' involvement in paperwork. We are customers ourselves and we know how to serve you.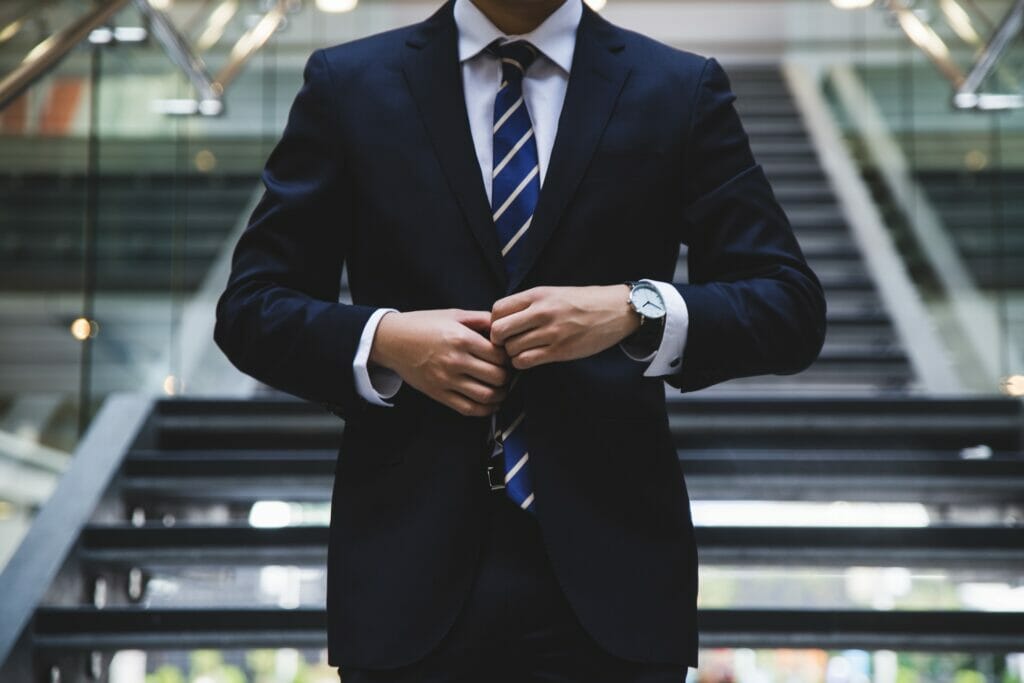 Frequently asked questions about Portugal Family Reunification visa
What is a Family Reunification Visa in Portugal?
A Family Reunification Visa in Portugal allows the family members of a foreign national who is legally residing in Portugal to join them and live together as a family.
Who is eligible for Portugal Family Reunification Visa?
Family members eligible for this visa typically include spouses, dependent children, and, in some cases, dependent parents or other close relatives.
Do unmarried couples qualify for Family Reunification Visa?
Yes, unmarried couples who can demonstrate cohabitation and a relationship equivalent to marriage for a certain period (usually two years) may qualify for this visa.
What documents are required for the application?
Required documents usually include birth/marriage certificates, passports or IDs, proof of financial means, proof of accommodation, and a criminal record certificate, among others.
How to prove a non-marital partnership?
You should be ready with Documentary evidence demonstrating their cohabitation for the specified 2-year duration, which should be issued by the parish council of their residence. Additionally you can deliver Personal income tax declarations filed jointly as a couple; Life insurance payments that ensure the partner's financial security in case of the other's demise and Utility bills registered to the same address.
Can I work and study in Portugal with a Portugal Family Reunification Visa?
Yes, in most cases, family members with this visa can work and study in Portugal.
What are the eligibility requirements for Portuguese citizenship?
Typically, after five years of legal residence in Portugal, family members may become eligible for permanent residency or apply for Portuguese citizenship, but in this case they need to pass a Portuguese language test.
How long does it take to get a family reunification visa in Portugal?
SEF will process this initial application within a 60-day timeframe, and the resident family member will receive notification of the decision.