Portugal's allure as a prime investment destination continues to grow, and at the heart of this thriving market lie abundant opportunities in land acquisition. 
In this article, we embark on a journey to unveil the hidden gems within Portugal's land market, focusing on the best investment locations that promise both natural beauty and remarkable growth prospects. 
Whether you dream of a tranquil rural retreat or aspire to capitalize on Portugal's burgeoning tourism and real estate sectors, join us as we explore the top regions for land investment in this enchanting European nation. Portugal's best investment locations await those who seek to make the most of this exciting market.
Why investing in land for sale in Portugal?
Investing in land for sale in Portugal can be an attractive option for several compelling reasons:
Stable Real Estate Market
Local real estate market has shown remarkable stability over the years. Unlike some other European countries, it experienced minimal downturns during economic crises, making it a reliable and secure investment choice.
Diverse Landscape
Portugal offers a diverse landscape, from picturesque coastal regions to fertile agricultural land, historic towns, and vibrant cities. This diversity allows investors to choose the type of land that best suits their investment goals, whether it's residential, commercial, agricultural, or even rustic land for conservation projects.
Infrastructure and Connectivity
The country has invested in modern infrastructure and transportation networks, improving connectivity within the country and to the rest of Europe. This infrastructure development enhances the value of land located in well-connected areas.
Renewable Energy Potential
Portugal is investing in renewable energy projects, including wind and solar farms. Investors can explore opportunities to purchase land for renewable energy development, capitalizing on the country's commitment to sustainability.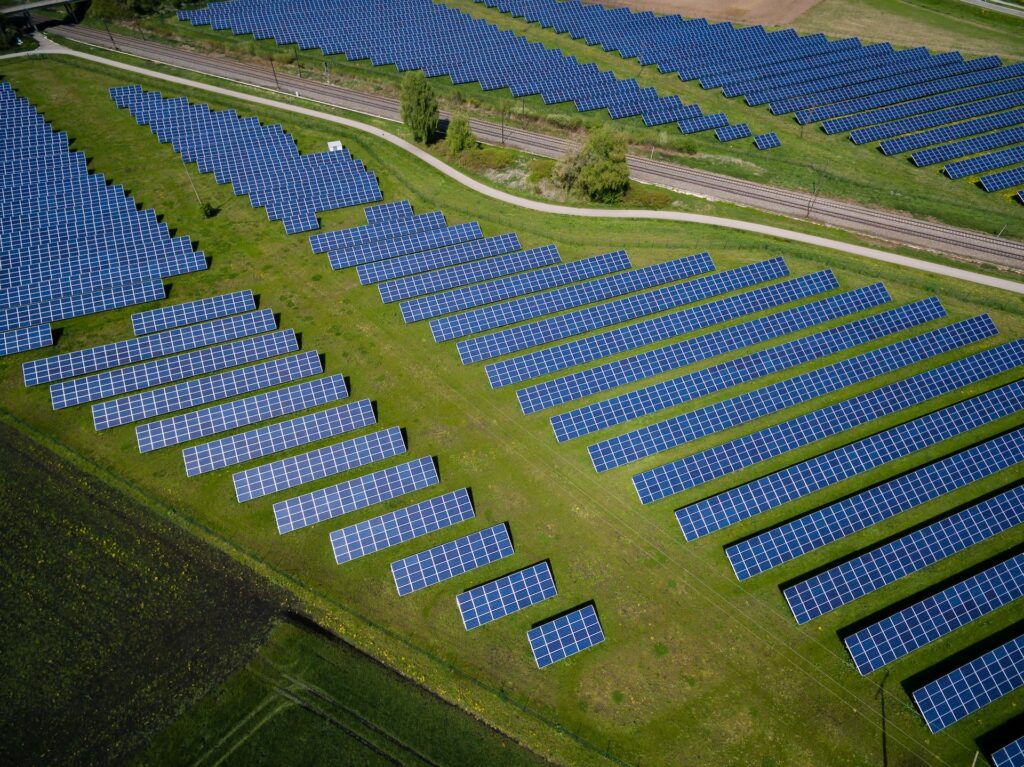 Types of Land for Sale in Portugal
In Portugal, land can be categorized into various types based on its use and zoning regulations. Here are some common types of land in Portugal:
Urban Lands
Urban lands, also known as "terreno urbano," are areas within municipalities that are designated for urban development. These lands are typically situated within city limits or urban areas and are intended for residential, commercial, or mixed-use purposes. They are typically well-connected to infrastructure and utilities.
Agricultural Land
Agricultural land, or "terreno agrícola," is land primarily used for farming and agricultural activities. These areas are often found in rural regions and are suitable for crop cultivation, vineyards, orchards, or livestock farming. Agricultural land may have specific zoning and usage regulations.
Rustic Lands
Rustic lands, or "terreno rústico," refer to rural or undeveloped land that is typically not designated for urban development. These areas may include forests, natural reserves, and non-agricultural rural land. They are often subject to conservation regulations and may have limited development potential.
Development Land
Development land, also known as "terreno para construção," is a subset of urban land that is specifically designated and prepared for real estate development. These parcels often have approved construction plans and infrastructure in place or planned, making them suitable for building residential or commercial properties.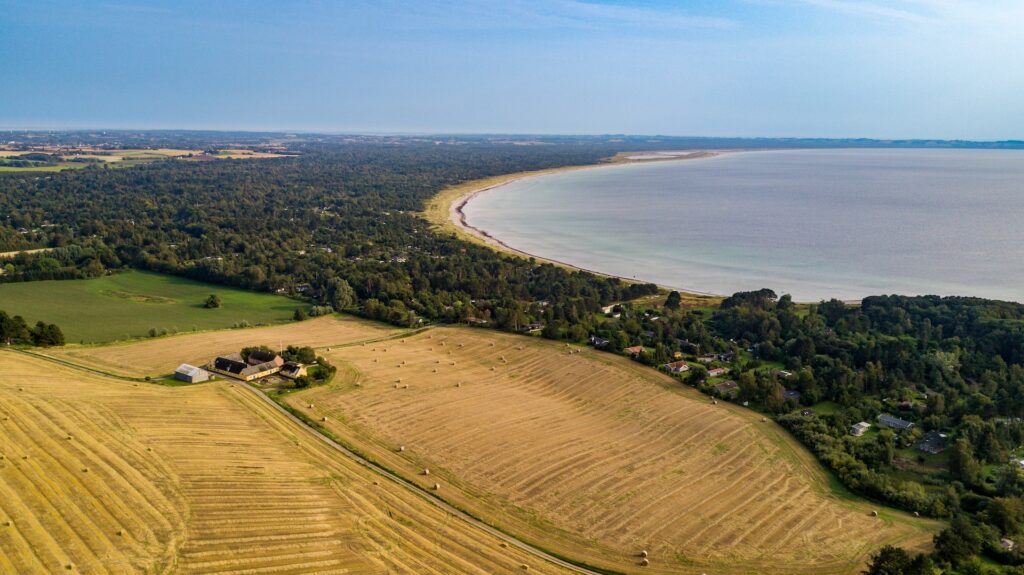 Land for Sale - Best investment Locations in Portugal
Urban Land for Sale Lisbon
Lisbon, Portugal's capital city, offers exceptional investment opportunities for urban lands.
Key districts include Baixa, Chiado, and Avenida da Liberdade, which are highly attractive for residential and commercial development.
These central locations benefit from their proximity to cultural attractions, public transportation networks, and thriving business districts.
The demand for both residential and commercial properties is strong in Lisbon, making it a growing market for urban land investments.
Urban Land for Sale Porto
Porto, Portugal's second-largest city, is another prime location for urban land investments.
The Ribeira district and areas near Avenida dos Aliados are highly sought after by investors.
These areas in Porto offer opportunities for residential and commercial development.
The city's vibrancy and growth potential make it an appealing destination for urban land investment.
Agricultural Land for Sale Alentejo
The Alentejo region, often referred to as the "breadbasket" of Portugal, is a top choice for agricultural land investments.
Alentejo boasts fertile soil and a Mediterranean climate, making it ideal for vineyards, olive groves, and farming.
Investors can explore opportunities for agricultural endeavors in this region, with a focus on agriculture and wine production.
Agricultural Land for Sale Douro Valley
The Douro Valley, renowned for its wine production, is another attractive location for agricultural land investments.
The region is famous for its vineyards and wine estates, offering opportunities for investors interested in the wine industry.
Agricultural Land for Sale Silver Coast
Regions like Ribatejo and the Silver Coast (Costa de Prata) are known for their agricultural potential.
Investors can consider these areas for various agricultural activities, including farming and potentially winemaking ventures.
Rustic Land for Sale Azores and Madeira Islands
The Azores and Madeira Islands, known for their stunning landscapes, volcanic terrain, and lush flora, are excellent choices for rustic land investments.
These islands are gaining popularity for eco-tourism and nature-based developments, making them ideal for conservation-minded investors.
Development Land for Sale Lisbon
Lisbon offers numerous opportunities for development land investments in urban expansion areas.
Key districts like Parque das Nações and Alcântara have witnessed significant development activity.
These locations often have approved construction plans, infrastructure access, and high demand for residential and commercial projects.
Development Land for Sale Algarve
The coastal areas of the Algarve, particularly around cities like Lagos and Albufeira, are prime for resort and residential development.
The Algarve region attracts tourists and retirees, making it an appealing destination for real estate development.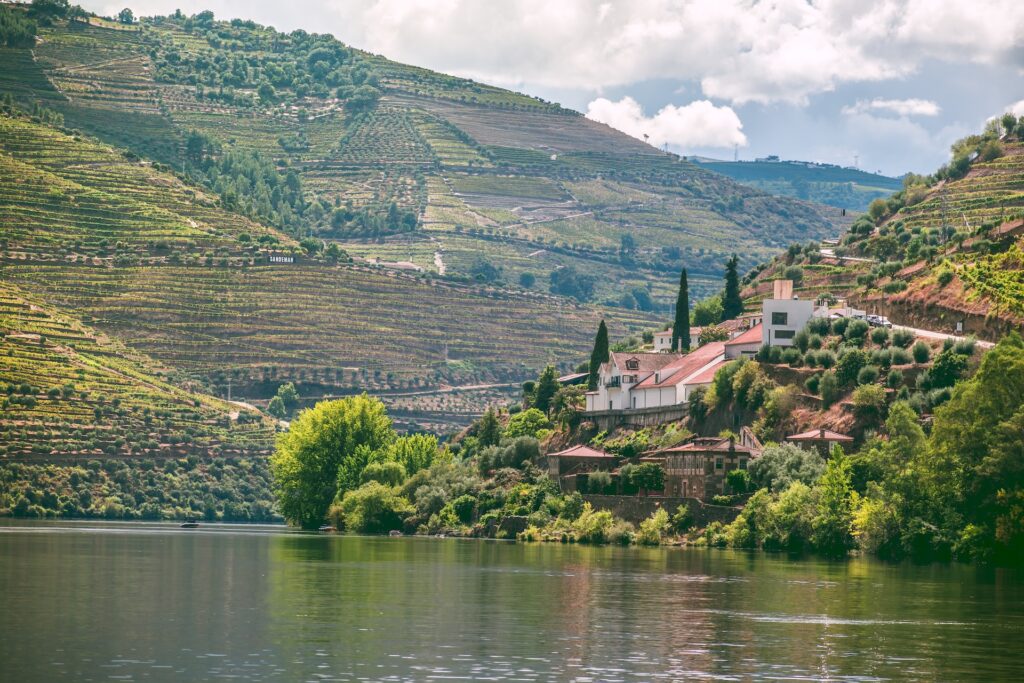 How to buy land in Portugal?
Buying land in Portugal involves several steps, from searching for suitable properties to completing the purchase. Here's a step-by-step guide to the land-buying process in Portugal:
Step 1 – Searching
Begin your land search by looking for properties that match your requirements and budget. You can explore various avenues, such as working with a real estate agent, browsing property websites, or attending property expos. Be sure to consider the type of land you want (urban, agricultural, rustic, or development) and the location that best suits your investment goals.
Step 2 – Offer and Negotiation
When you find a property that interests you, make an offer to the seller. Negotiations may ensue until both parties agree on a final price and terms of the sale. It's essential to engage in clear communication during this phase to reach a mutually satisfactory agreement.
Step 3 – Promissory Contract (CPCV)
Upon agreeing on the terms of the sale, the next step is to sign a preliminary contract, known as the promissory contract (CPCV). This document is legally binding and outlines the specifics of the sale, including the purchase price, payment terms, and any other conditions. At this point, the buyer typically provides a down payment, usually equivalent to 10 percent of the agreed-upon price, to demonstrate commitment and prevent the buyer from withdrawing from the deal.
Step 4 – Due Diligence
A legal firm or attorney will conduct comprehensive due diligence on the property. This process involves verifying ownership, checking for any existing liens or mortgages on the land, and ensuring that all necessary permits and licenses are in order. This step is crucial to ensure that the land is free from legal encumbrances and is suitable for the intended use.
Step 5 – Property Deed
Once all legal checks, surveys, and due diligence are complete, the final contract, known as the property deed, can be signed. This typically occurs at a notary public office, where both the buyer and seller appear to finalize the transaction. At this stage, the full purchase price is paid to the seller, and ownership of the land is officially transferred to the buyer. The notary public ensures that all legal requirements are met and registers the property deed with the relevant authorities.
Taxes on buying land in Portugal
Property transfer tax (IMT)
The IMT tax rate is determined by the type of property and the purchase price of the property.
6.5% – IMT rate applicable to urban properties, including construction land, located inside or outside the urban zone, for which a building permit has been granted.
5% – IMT rate applicable to transactions involving rustic properties, including land outside the urban zone that is not classified for construction.
Stamp duty
Stamp duty is charged for all documents and arrangements in respect of real estate, including deeds, contracts and mortgages. This tax is based on the purchase price of the asset and is typically 0.8% for land acquisition.
How to find land for sale in Portugal?
Online Property Portals
Many online property portals and real estate websites list land for sale in Portugal. Websites like Idealista.pt, OLX.pt, and Imovirtual.pt are popular options. You can search for properties based on location, price range, and property type.
Real Estate Agents
Local real estate agents and agencies specialize in property transactions and can help you find suitable land listings. They often have access to properties not listed online and can provide valuable insights into the local market.
Local Authorities
Visit local municipal offices or contact municipal authorities to inquire about land for sale in the area. They can provide information on zoning regulations and land availability.
Engage a Buyer's Agent
Consider hiring a buyer's agent or a real estate consultant who specializes in the Portuguese property market. They can assist you in finding suitable land based on your criteria and budget.
Why choose Portugal Residency Advisors?
Local Expertise
We know Portugal. Due to our extensive local knowledge, we believe that concentrating our services in a single country destination is the best way to give you the most thorough and useful information. 
Holistic Approach
We offer a streamlined communication channel for the entire process, delivering a comprehensive service that encompasses all facets of your real estate investment journey, including property search, negotiation, legal matters, due diligence, and property management.
Independent Service
As an independent buying agent, we have the flexibility to collaborate with any agent, seller, promoter, or developer, providing you access to all available options in the real estate market. This enables us to objectively analyze every opportunity and find the right property for you at the best price, free from complications.
Simple Process
Technology plays a significant role in our company, allowing us to provide you detailed property market information and minimize our clients' involvement in paperwork. As customers ourselves, we understand how to best serve your needs.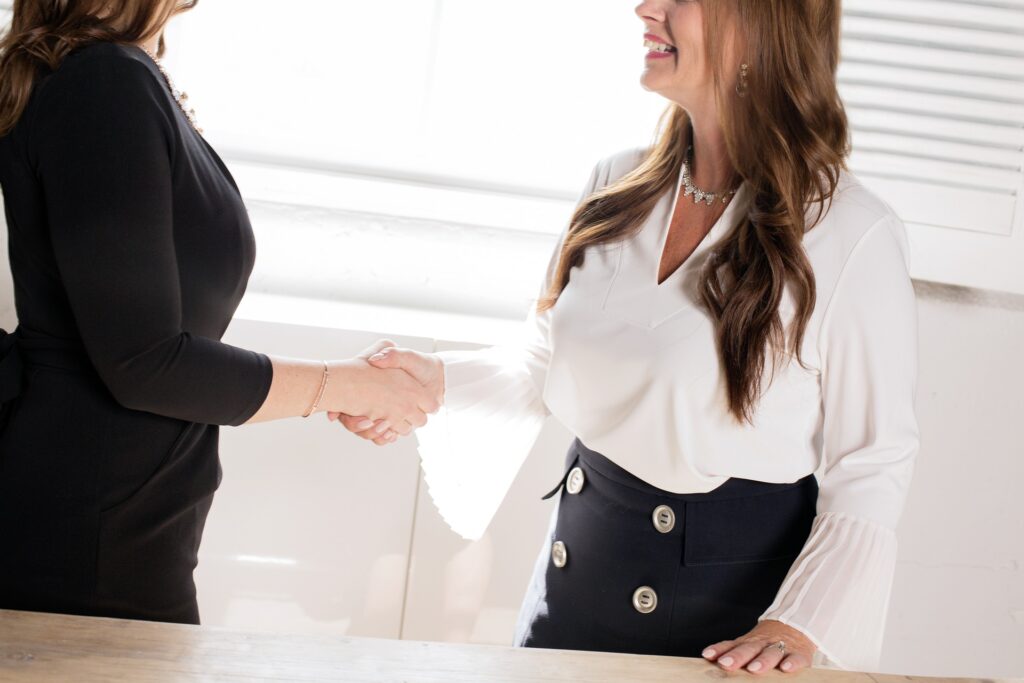 Frequently asked questions about Land for Sale in Portugal
Can a foreigner buy land in Portugal?
Yes, there are no restrictions on foreigners buying property in Portugal.
What types of land are available for sale in Portugal?
In Portugal, you can find various types of land for sale, including urban lands in cities, agricultural land for farming and vineyards, rustic land in natural settings, and development land for real estate projects.
What are the costs associated with buying land in Portugal?
Besides the purchase price, buyers may incur additional costs such as property transfer tax (IMT), notary fees, legal fees, and registration fees. These costs can vary based on the property's value and location.
Are there restrictions on land ownership by foreigners in Portugal?
Portugal generally allows foreigners to purchase land, but there might be specific restrictions or conditions depending on the type of land and location. It's essential to seek legal advice to understand any limitations.
How do I conduct due diligence on land in Portugal?
Due diligence involves verifying ownership, checking for liens or encumbrances, and confirming that permits and licenses are in order. It's essential to work with a lawyer or property expert to conduct thorough due diligence.
What regions in Portugal are popular for land investments?
Popular regions include the Algarve for tourism-related projects, the Alentejo for agriculture, and Lisbon and Porto for urban developments. The choice depends on your investment goals and preferences.
Can I buy land in Portugal for residential or commercial purposes?
Yes, you can buy land in Portugal for various purposes, including residential, commercial, and agricultural. Different types of land are available to suit your investment objectives.
Are there any tax incentives for land buyers in Portugal?
Portugal offers tax incentives, such as the Golden Visa program, which grants residency to investors meeting certain criteria. Additionally, there are favorable tax rates for rural properties used for agriculture.