The towns of Gavião and Nisa located in the district of Portalegre and Figueira de Castelo Rodrigo in Guarda are the cheapest places to buy property in Portugal, according to Idealista study from June 2023.
Overview of the Real Estate Market in Portugal
The real estate market in Portugal has experienced significant growth and attractiveness in recent years. It has become a sought-after destination for international investors due to various factors such as affordable prices, a high quality of life, favorable tax conditions, and a thriving tourism industry. 
Here are some key figures that highlight the state of the real estate market in Portugal:
Property Prices in Portugal
Property prices in Portugal have been steadily increasing, particularly in major cities like Lisbon and Porto. According to data from the National Statistics Institute (INE), property prices in Portugal rose by an average of 10% in 2021.
Foreign Investment
Portugal has seen a surge in foreign investment in its real estate market. In the last years, foreign buyers accounted for approximately 25% of all real estate transactions in the country, with investors coming from various countries, including the United Kingdom, France, Brazil, and China.
Portugal Golden Visa Program
Portugal's Golden Visa program has been a significant driver of foreign investment in real estate. The program offers residency permits to non-EU investors who invest in Portuguese properties above a certain threshold. Since its inception in 2012, the Golden Visa program has attracted significant investment, particularly from Chinese, Brazilian, and Turkish investors.
The Portuguese Rental Market
The rental market in Portugal has also experienced growth in recent years. Rental yields have been relatively attractive, especially in popular tourist areas such as Lisbon and the Algarve. According to data from Idealista, the average rental yield in Lisbon was around 2,6% in 2022.
Urban Rehabilitation
The urban rehabilitation sector has seen significant development in Portugal. Various renovation and revitalization projects have transformed historic buildings and neighborhoods, attracting both domestic and international buyers interested in unique and renovated properties.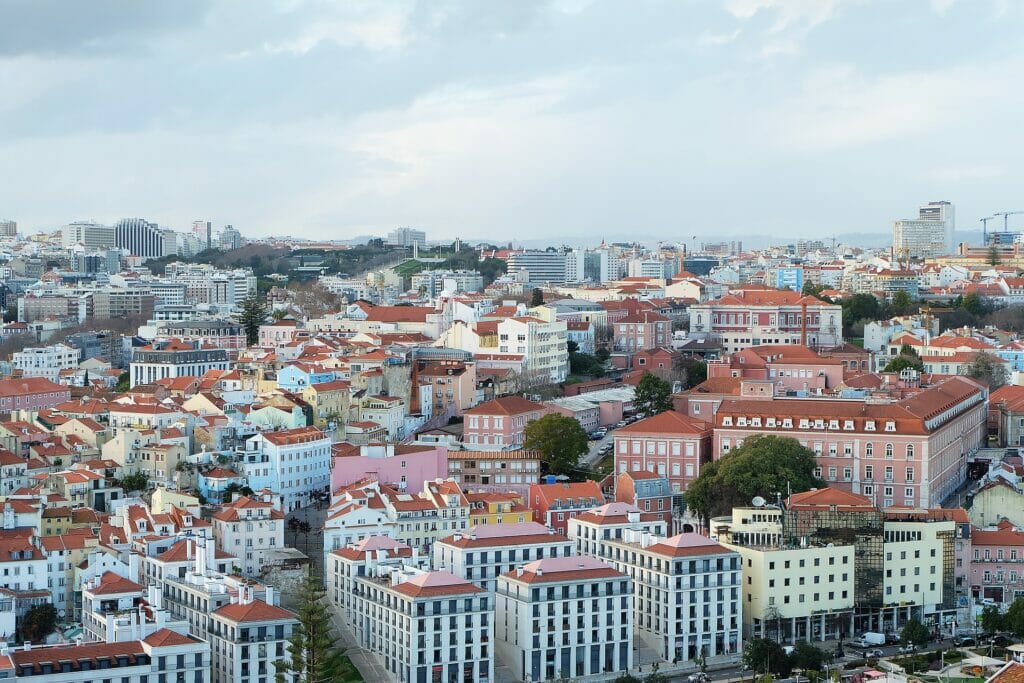 New property trends in Portugal
One notable trend that has emerged in the real estate market in Portugal in light of the COVID-19 pandemic is the increased demand for spacious properties and properties with outdoor spaces. 
The pandemic has led to a shift in priorities for many individuals and families, placing a greater emphasis on the importance of having ample living space, private outdoor areas, and home office setups. Here are some key aspects of this trend:
Gardens and Terraces
The desire for outdoor spaces has significantly increased. Properties with gardens, balconies, terraces, or rooftop spaces have become highly sought after. These areas provide residents with the opportunity to enjoy fresh air, have a private outdoor retreat, and engage in activities while adhering to social distancing guidelines.
Suburban and Rural Areas
The pandemic has prompted some people to reevaluate their living preferences, leading to a rise in interest in suburban and rural areas. Individuals seeking more space and a quieter lifestyle are increasingly looking beyond major cities and considering smaller towns and villages. These areas often offer larger properties, more green spaces, and a closer connection to nature.
Tourism Shift
Portugal's real estate market, particularly in popular tourist destinations, has witnessed a shift due to the pandemic's impact on tourism. Some property owners have shifted from short-term rentals to long-term rentals or are targeting local markets instead of relying solely on international tourists. This change in approach has impacted rental yields and investment strategies in certain areas.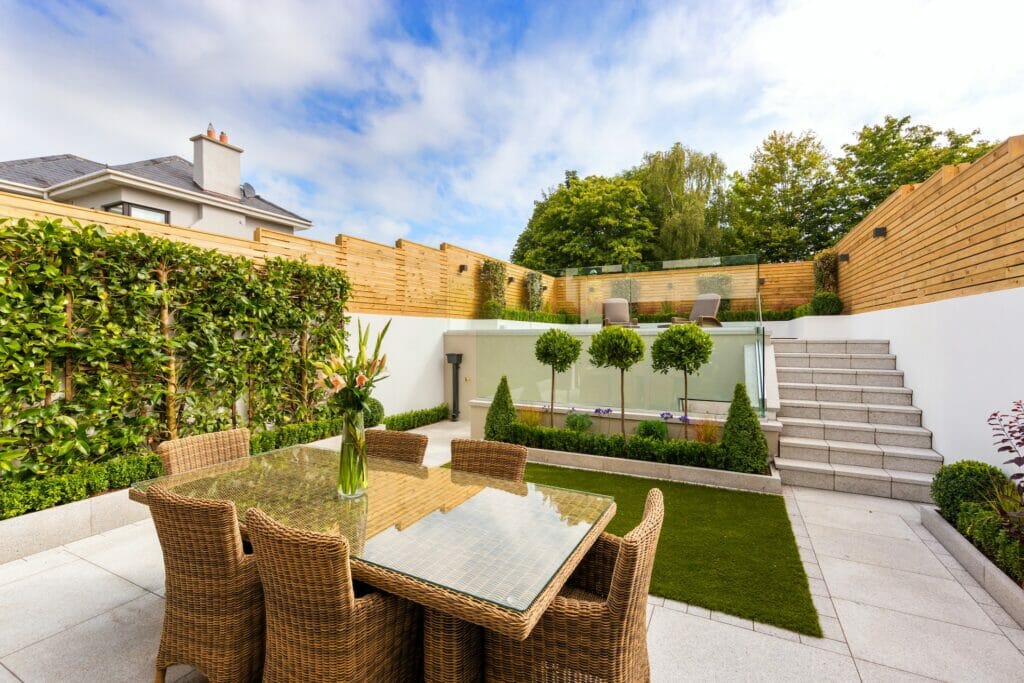 The 15 cheapest towns to buy a house in Portugal in 2023
According to Idealista's selling price advertisement from June 2023, Gavião in the district of Portalegre is recognized as the most affordable town in Portugal to purchase a house, with a price per square meter of €401. This implies that a house with an area of 120m2 would cost €48,120.
In addition to Gavião, the top three cheapest towns to buy a house in Portugal, based on Idealista's, are Figueira de Castelo Rodrigo, located in Guarda district, has a price per square meter of €404, resulting in a cost of €48,480 for a house with an area of 120m2 and Nisa, situated in Portalegre, has a price per square meter of €430, equating to a cost of €51,600 for a house with an area of 120m2.
Here is the Top 15 cheapest towns sorted by the lowest price per square meter: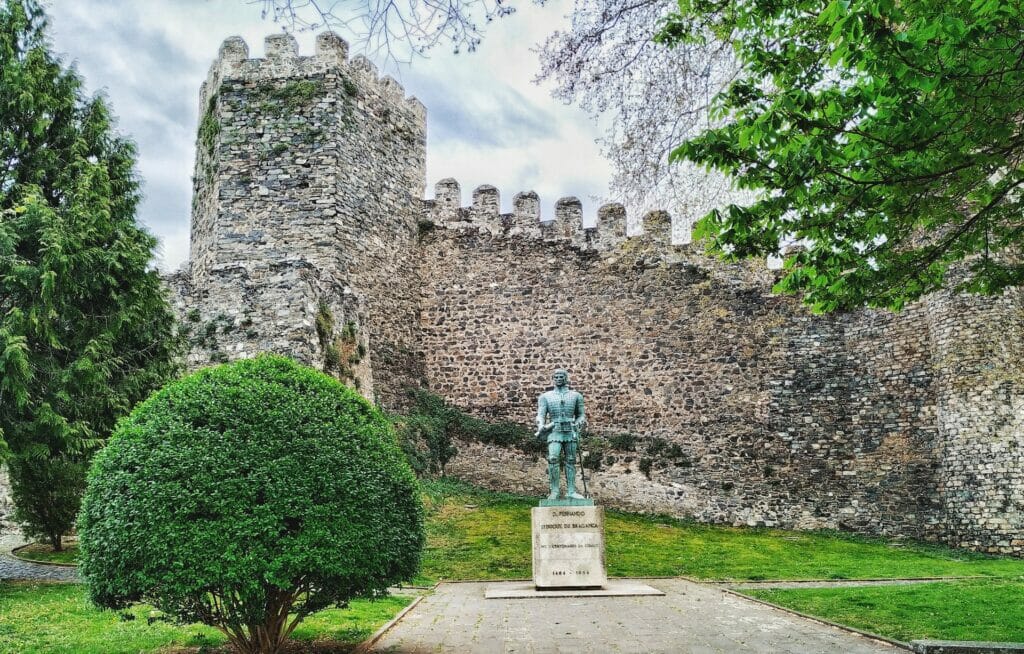 The cheapest districts to buy a house in Portugal in 2023
According to Idealista report from June 2023, Guarda is the cheapest district to buy a house in Portugal, with an average price of €654 per square meter. This means that a house with an area of 120 square meters would cost approximately €78,480.
What is the distance between the cheapest districts in Portugal and Lisbon?
Guarda
Distance is around 320 kilometers via the A1 and A23 highways. The expected time is approximately 3 hours and 30 minutes.
Portalegre
The distance is approximately 225 kilometers (140 miles) via the A1 (same highway to Porto) and A23. The driving time is around 2 hours and 30 minutes, depending on traffic conditions.
Castelo Branco
The distance is no longer than 225 kilometers (140 miles) via the A1 and A23 highways and should take around 2 hours and 30 minutes.
Bragança
From Lisbon to Bragança is approximately 458 kilometers through the main Portuguese highway (A1) plus A4. You may expect to drive approximately 4 hours and 30 minutes.
Vila Real
The distance is approximately 387 kilometers (240 miles) via the A1 and A4 highways. Driving to Vila Real is approximately 3 hours and 45 minutes.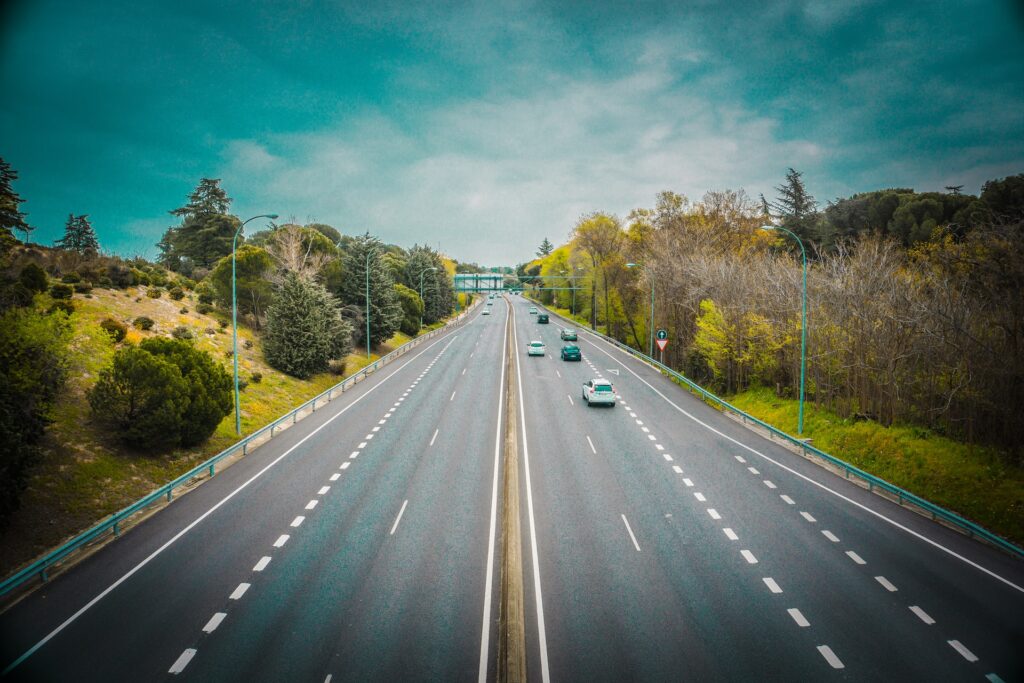 Train or bus services from Lisbon to the cheapest districts
All these cities are also all connected by train and bus services in Portugal.
The trains are operated by the state-owned company, CP (Comboios de Portugal), and offer different types of services ranging from urban to intercity and regional trains.. 
The buses are generally operated by private companies and offer both urban and intercity services. The Rede Nacional operates all over the country and connects the main cities in Portugal.
The cheapest regions to buy a house in the Portuguese islands in 2023
The Nordeste municipality, located on the São Miguel island in the Portuguese Azores, is recognized as the cheapest municipality to buy a house among the Portuguese islands. 
With a price per square meter of €879, a house with an area of 120m2 would amount to approximately €105,480. Nordeste offers affordable housing options for those looking to invest in property in the scenic Portuguese islands.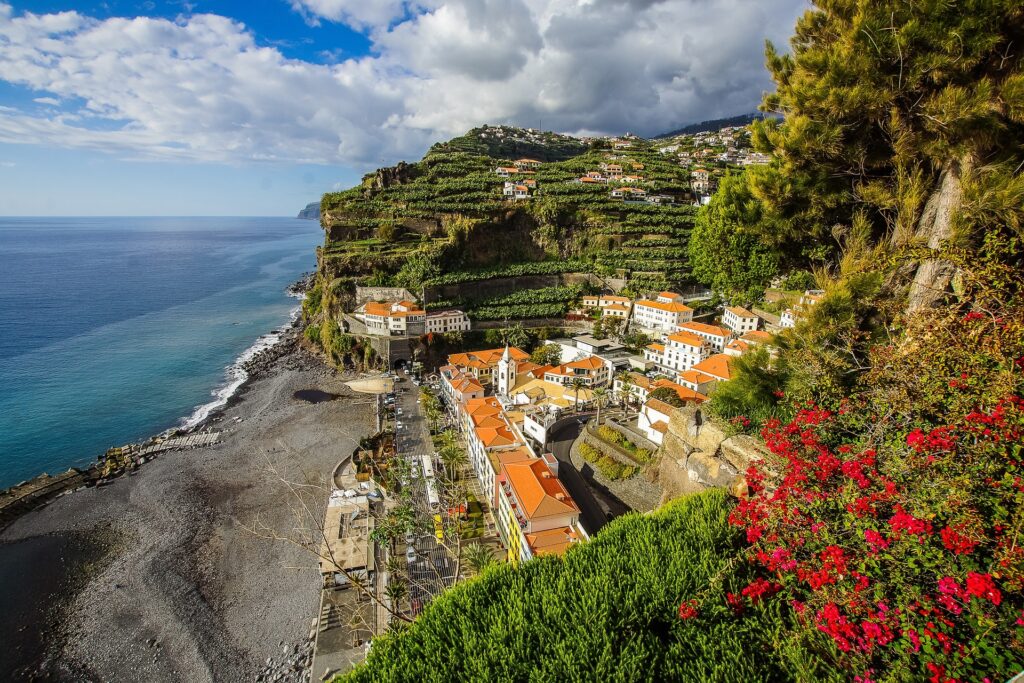 Is buying a house in Portugal a good investment?
Buying a house in Portugal can be a good investment for several reasons, but it depends on various factors and your individual circumstances. 
Here are some advantages you may consider:
Buying a house in Portugal as a foreigner
Foreigners are allowed to buy property in Portugal, and the process is relatively straightforward. However, there are some regulations and requirements that you should be aware of before you begin the process. 
Here are some key points to keep in mind when buying a property in Portugal as a foreigner:
Tax Number (NIF) in Portugal
As a foreigner, you'll need to obtain a Portuguese tax identification number (NIF) in order to buy a property in Portugal. This can be obtained from the Portuguese tax office (Finanças).
Portuguese Bank account
You'll need to have a Portuguese bank account in order to purchase a property in Portugal. This is where you'll transfer the funds for the purchase, pay the taxes and fees, and receive any rental income.
Legal representation
It's highly recommended to work with a Portuguese lawyer who is experienced in real estate transactions. They can help you navigate the legal aspects of the purchase and ensure that everything is in order.
Home insurance
Known as property insurance, its mandatory in Portugal and provides coverage for damage to your property and personal belongings, as well as liability coverage if someone is injured on your property.
It can also provide coverage for natural disasters such as earthquakes or floods, which can be common in Portugal.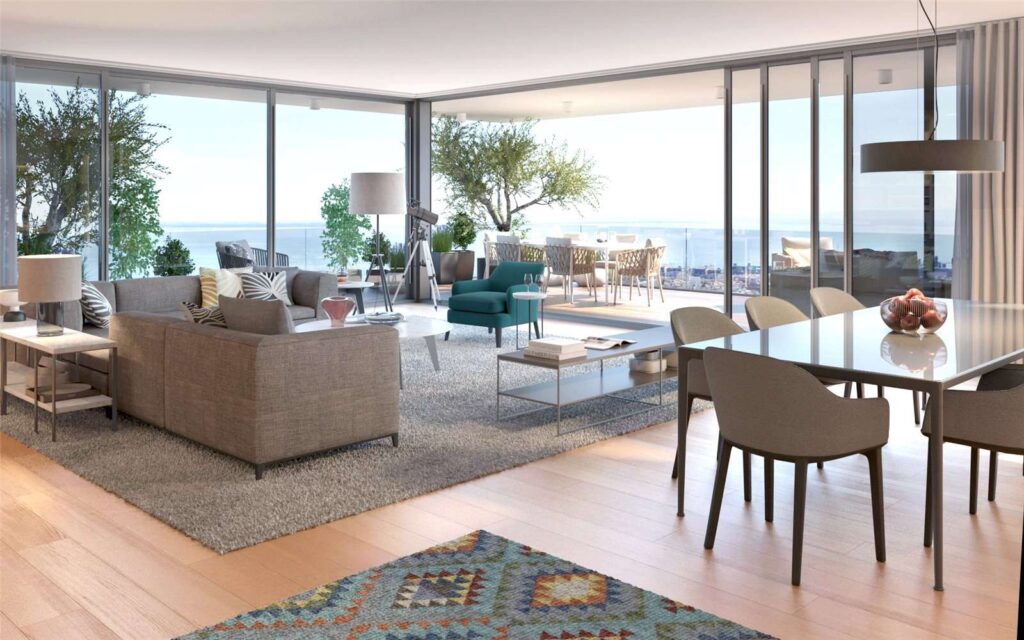 Why invest with Portugal Residency Advisors?
Local Expertise
We know Portugal. Due to our extensive local knowledge, we believe that concentrating our services in a single country destination is the best way to give you the most thorough and useful information. 
Holistic Approach
One single channel of communication for the entire process. We provide you with a comprehensive service that covers all aspects of your move, from identifying the ideal residency visa to finding your new home or helping you to settle. 
Transparent Service
We recommend what's best for you based on an extensive process experience that saves time and money to clients. Our pricing is clear and competitive, and we don't sell services that make us more money.
Simple Process
Technology plays a very important role in our company. We minimize our clients' involvement in paperwork. We are customers ourselves and we know how to serve you.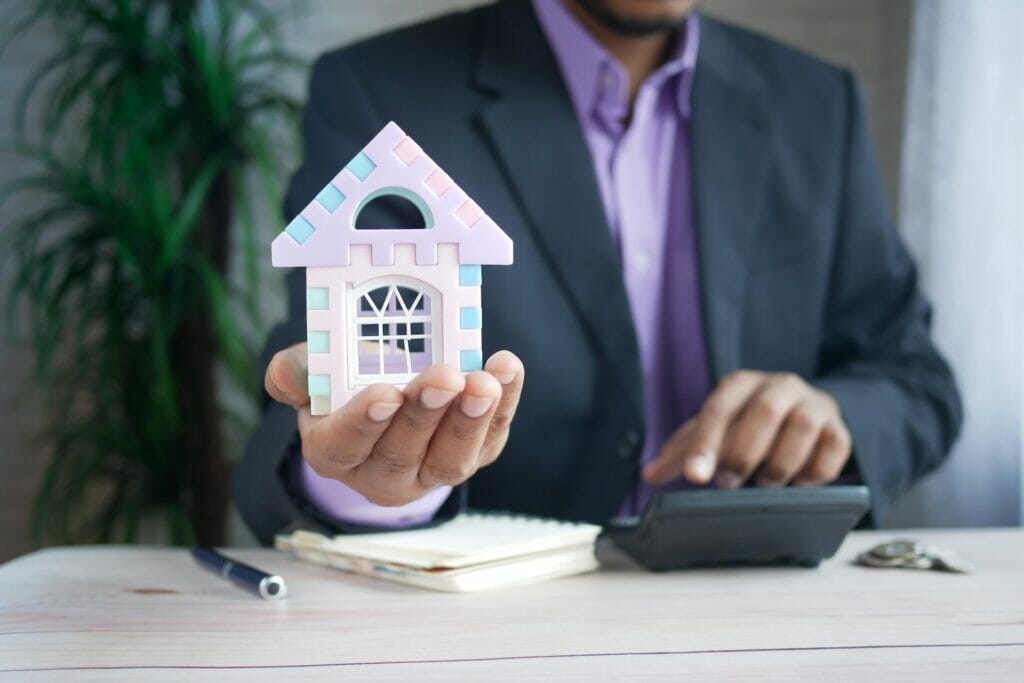 Frequently asked questions about the cheapest towns to buy house in Portugal
What is the cheapest price per square meter in Portugal?
The cheapest price per square meter according to Idealista report is €401 in Gavião located in Portalegre district.
Can i apply for a mortgage in Portugal as a foreigner?
Yes, as a foreigner, you can apply for a mortgage in Portugal. Portuguese banks and financial institutions offer mortgage loans to non-residents, allowing them to finance their property purchases.
Are these towns suitable for permanent residence or vacation homes?
These towns can be suitable for both permanent residence and vacation homes. Some offer a tranquil lifestyle in picturesque settings, while others may have proximity to tourist attractions.
How accessible are these towns in terms of transportation?
The accessibility of these towns depends on their location. Some may have good road connections, while others may have limited public transportation options. It's advisable to consider transportation needs when choosing a town.
Is there any real estate agents in these towns?
Yes, there are real estate agents available in most towns in Portugal. However, considering the potential language barrier in small towns, it is advisable to conduct a local search or contact a local buyer's agent who can assist you in navigating the process.