Nestled along the stunning Atlantic coastline and within its enchanting countryside, Portugal offers a captivating and diverse landscape that beckons equestrian enthusiasts from around the world. Whether you're a seasoned rider seeking thrilling trails or a novice eager to experience the beauty of horseback exploration, Portugal has something for every rider.
Horse riding in Portugal is a captivating blend of tradition, natural beauty, and diverse riding experiences that cater to riders of all levels. Rooted in centuries-old equestrian traditions, Portugal offers a unique opportunity to immerse yourself in its rich horsemanship heritage.
At the heart of this tradition is the renowned Puro-Sangue Lusitano horse, celebrated for its grace and intelligence. These majestic horses represent Portugal's deep connection to horsemanship and are the perfect companions for exploring the country's picturesque landscapes. 
From historic equestrian centers to scenic trails through vineyards, forests, and quaint villages, there are endless opportunities to discover Portugal's countryside on horseback.
For those seeking a truly memorable experience, riding along Portugal's pristine beaches is an option that's hard to resist. The rhythmic hoofbeats against the backdrop of the ocean's waves create a soothing and exhilarating experience.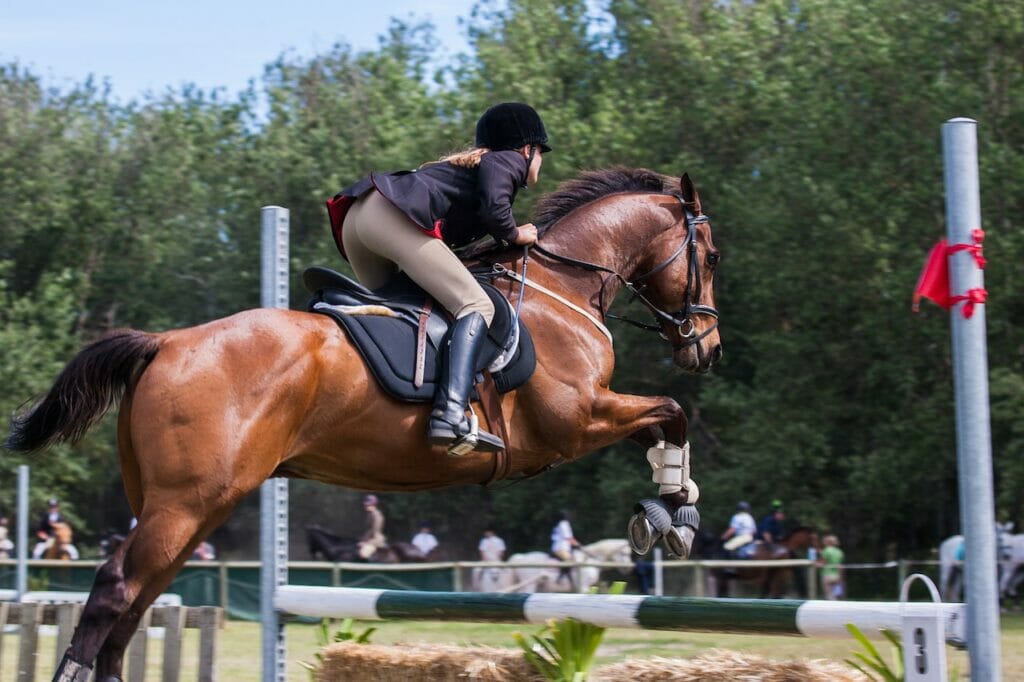 Best Equestrian Centers in Portugal
Quinta da Marinha Equestrian Centre (Cascais)
Nestled in the coastal town of Cascais, this equestrian haven beckons riders with its pristine trails and expertly trained horses. Quinta da Marinha Equestrian Centre offers a unique opportunity to explore the lush landscapes of the Lisbon District on horseback.
Address: Quinta da Marinha Centro Hípico, Rua São Rafael 715, 2750-004 Cascais
Website: Click Here
Google Reviews: 4,6
Equitop (Oeiras)
Equitop is a company that was founded on January 1, 1993, and is dedicated to various equestrian activities, including the study, planning, implementation, management, and operation of equestrian centers and all related technical and commercial areas. In this regard, it has been pioneering in the field of equestrian education in Portugal.
Address: Urb. Quinta da Moura – Murganhal – Caxias, 2730-205 Barcarena
Website: Click Here
Google Reviews: 3,9
Clube Hípico QSA (Lisboa)
Clube Hípico QSA is an equestrian center associated with the Portuguese Equestrian Federation (Federação Equestre Portuguesa or FEP). Equestrian centers affiliated with national federations often offer a range of equestrian activities, including riding lessons, training, competitions, and more.
Address: Rua de Santo António, n.º 1, Vale de São Gião 2665-382 Milharado
Website: Click Here
Google Reviews: 4,5
Sociedade Hípica Portuguesa
The Portuguese Equestrian Society (Sociedade Hípica Portuguesa – SHP) holds its place in the history of the city of Lisbon, Portugal, and national equestrianism. On March 23, 1911, a group of riders founded the SHP. 
Francisco Assis Jara de Carvalho, Francisco Xavier de Almeida, Jayme Roque de Pinho, José Ricardo Cabral, and Manuel da Costa Latino established the mission that has been passed down from generation to generation of members.
Address: Campo Grande 1600-008 Lisboa
Website: Click Here
Google Reviews: 4,5
Centro Hípico da Costa do Estoril
The Estoril Coast Equestrian Center is located in Malveira da Serra, Cascais, just 2 minutes from the A5 highway. It is surrounded by excellent places for horseback riding while maintaining great accessibility.
Its spacious facilities include two riding arenas, one of which is covered, and dozens of stables that house horses from the school and those owned by its members.
Address: Avenida da Charneca, 186, 2750-530 Cascais, Portugal
Website: Click Here
Google Reviews: 4,7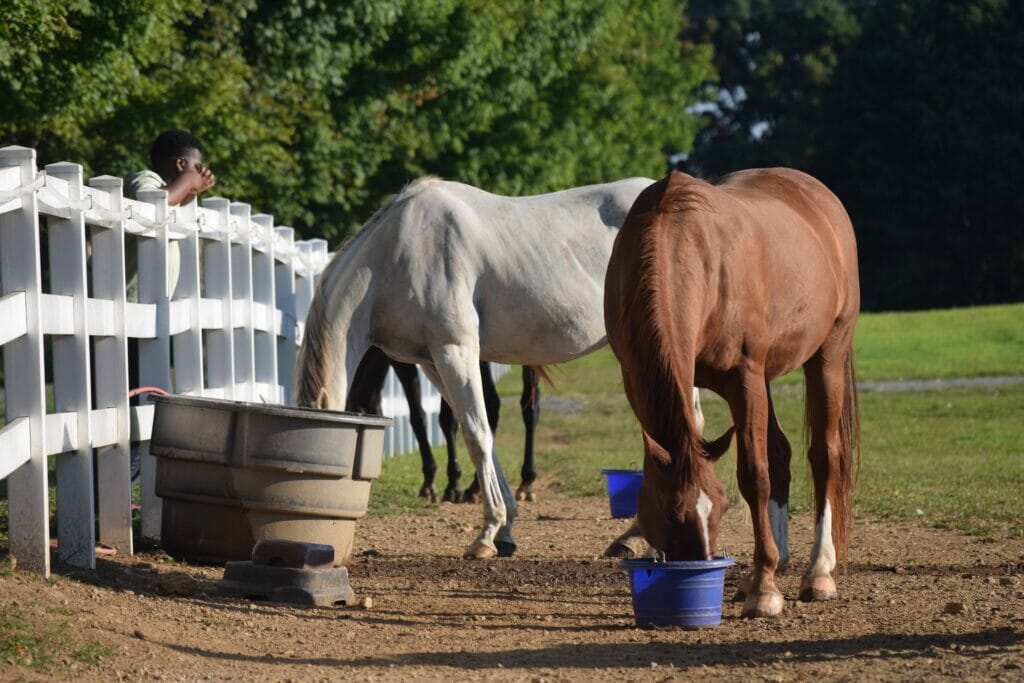 Centro Hípico do Porto e Matosinhos
Founded on June 10, 1910, in Boavista, the Porto Equestrian Center went through various locations. Over time, the center meticulously developed the facilities it boasts today, a testament to the passion, dedication, and sacrifices made by past leadership.
Throughout its history, the center has maintained a core focus on training, supporting, and collaborating with local institutions while providing opportunities for children, including those with unique needs, to engage with horses.
Address: Lugar de Gonçalves – Leça da Palmeira, 4450 Matosinhos – Portugal
Website: Click Here
Google Reviews: 3,7
Clube Hípico do Norte (Esposende)
Situated in Gandra, Esposende, The North Riding Club is positioned a mere 250 meters from the Cávado River, nestled amidst the beauty of nature. It welcomes all visitors from Tuesday to Sunday, providing a warm and inviting atmosphere for those who wish to explore its offerings.
Address: Caminho do Areal, 4740-474 Esposende, Portugal
Website: Click Here
Google Reviews: 4,9
Centro Hípico de Alcaria (Leiria)
The Alcaria Riding Center presents an array of equestrian pursuits, seamlessly blending nature, sports, and leisure for a one-of-a-kind experience.
This center is a proud member of the national network of Federated Equestrian Centers, operating within the National Federation for Equestrian Sports (FEP) on the campus of the National Riding School (ENE).
Address: Rua João Dias nº48, 2480-011 Alcaria, Porto de Mós – Leiria
Website: Click Here
Google Reviews: 4,9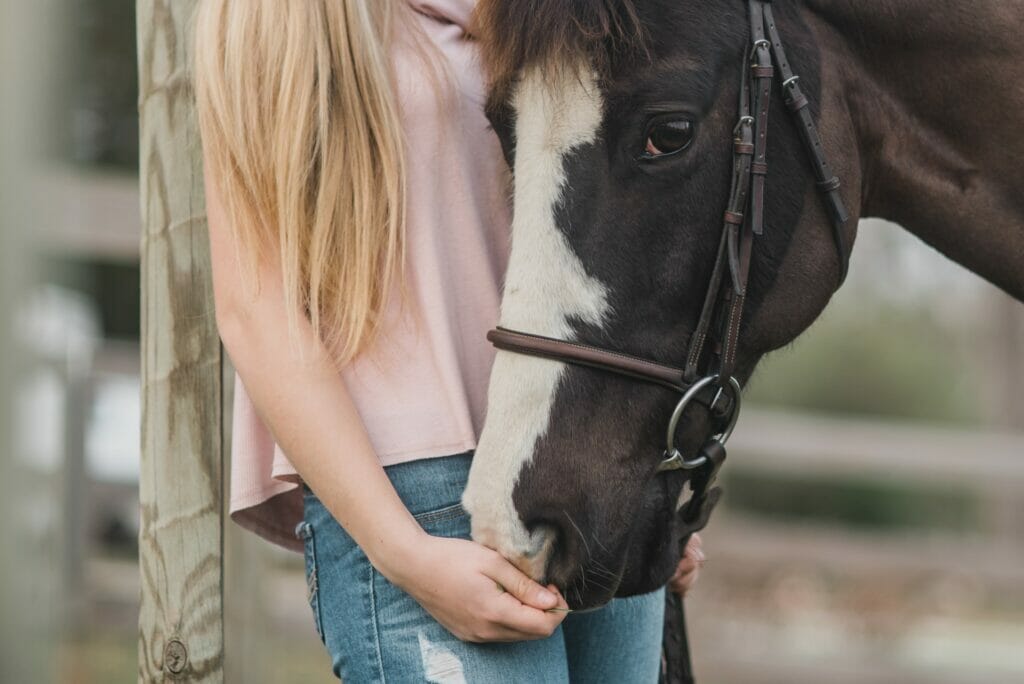 Cavalos na Areia (Comporta)
The Cavalos na Areia project was established in 2011 by José Ribeira in Comporta. He relocated to Comporta to fulfill his dream of combining equestrian activities with an outdoor lifestyle, offering direct immersion in nature.
Initially, the school and horse rides began with a modest twelve horses housed in an old rice warehouse in the village of Torre. Over time, the project expanded while maintaining deep respect for its original location. 
Presently, the project operates from modern facilities, now home to over 40 horses, situated in close proximity to the picturesque rice fields.
Address: Estrada Nacional nº 261, Km 6 – Torre – Comporta, 7580-681 Comporta
Website: Click Here
Google Reviews: 4,6
Centro Equestre de Santo André
Centro Hípico with riding lessons, horse training, stabled horses, and tourist rides, located in Santiago do Cacém and affiliated with the equestrian federation.
Address: Monte Velho de Cima, Apartado 129, Santo André, Portugal

Google Reviews: N/A
Rosenkilde Equestrian Centre
Nestled in the heart of the Algarve, Rosenkilde Equestrian Centre is situated adjacent to the scenic Barragem de Funcho reservoir. This idyllic setting offers unparalleled opportunities for exceptional trail rides, featuring a captivating blend of lush forests, tranquil lakes, and meandering rivers waiting to be discovered.
At our center, riders of all skill levels and interests can benefit from the expertise of our experienced and certified instructors. 
Address: R. de Bica, 8375-059 São Bartolomeu de Messines, Portugal
Website: Click Here
Google Reviews: 5,0
Vilamoura Equestrian Center (Loulé)
The Vilamoura Equestrian Centre, situated in Loulé within the Faro district of Portugal, is a distinguished establishment that has earned its reputation in the world of equestrian sports. This center, proudly affiliated with the Equestrian Federation, stands as a testament to excellence in horsemanship and offers a wide range of equestrian services and activities.
Address:

Estrada de Albufeira, 301-A,

8125-300 Quarteira

Website: Click Here
Google Reviews: 4,7
Clube de P. Hípico de Salir 
The Praticantes Hípico de Salir club is dedicated to the practice and teaching of horseback riding, as well as excursions and everything related to contact with nature and horses.
Address: E, N124, 8100-202 Salir, Portugal
Website: Click Here
Google Reviews: 4,9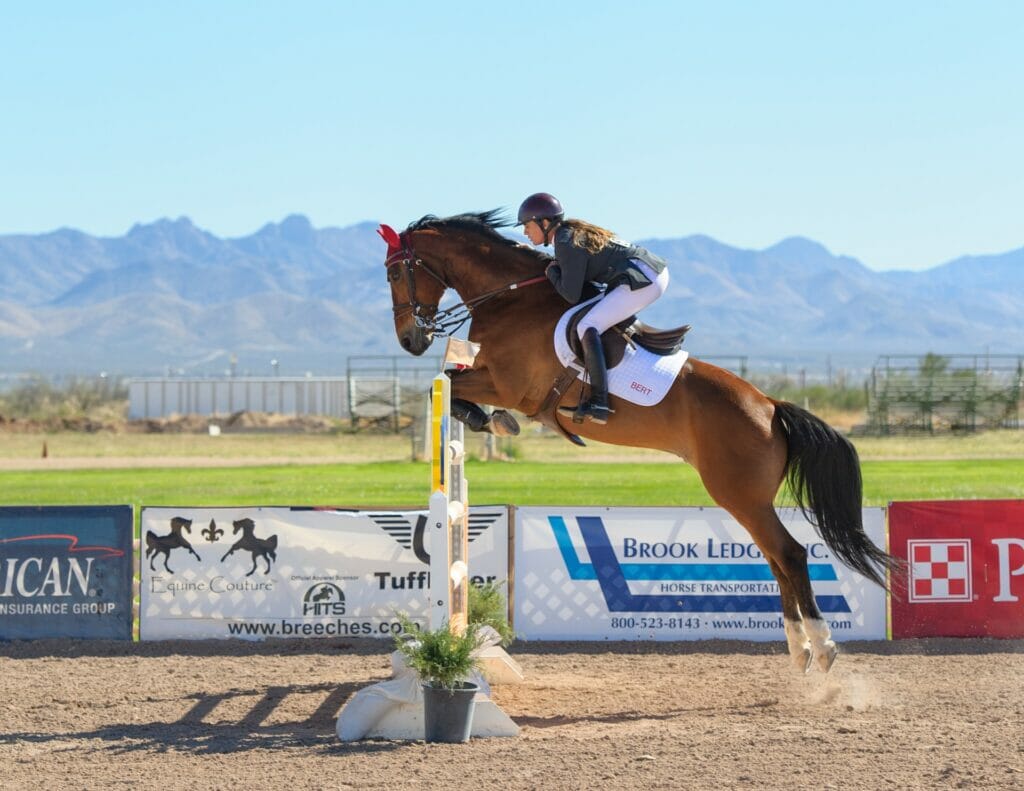 Quinta do Freio (Azores – são Miguel)
Situated along the northern coast of S. Miguel Island, Quinta do Freio boasts a selection of trained horses, ideal for individual rides, ensuring a memorable and unforgettable riding experience for all.
The foundation of Quinta do Freio's dedication to horse riding originated from a lifelong passion for horses, stemming from an early age. The team at Quinta do Freio is committed to sharing this passion and offering individuals the chance to partake in horseback riding, allowing them to savor the natural beauty of their surroundings. 
Address: 

Rua direita, nº 71 do João Bom ,

Pilar da Bretanha – S.Miguel – Azores

Website: Click Here
Google Reviews: 4,6
Monte Inglês (Azores – São Miguel)
Monte Inglês epitomizes the essence of the Azorean countryside, where horses and cows hold a place of deep passion. Vast green pastures serve as a symbol of balance and harmony, mirroring the comfort and simplicity that define the welcoming Azorean people.
A stay at Monte Inglês offers an immersion into the serene world of agricultural life. The daily interaction with animals creates an ideal retreat for families, couples, and nature enthusiasts alike.
Address: Rua do Monte Inglês 7, 9500-503 Ponta Delgada, Portugal
Website: Click Here
Google Reviews: 4,6
Associação Hípica da Madeira (Madeira – Funchal)
Founded in 1981, the Madeira Equestrian Association is located in a beautiful wooded area, offering riding lessons and equestrian rides through the Madeira mountain range.
The lessons can be either saddle (riding) or vaulting, depending on the student's experience. To participate in the rides, some experience is necessary since they take place in somewhat rugged terrain, including paths and levadas, and will always be accompanied by a technician.
Address: Quinta Vale Pires, Funchal Ilha Da Madeira, 9060-297 Funchal, Portugal
Website: Click Here
Google Reviews: 4,6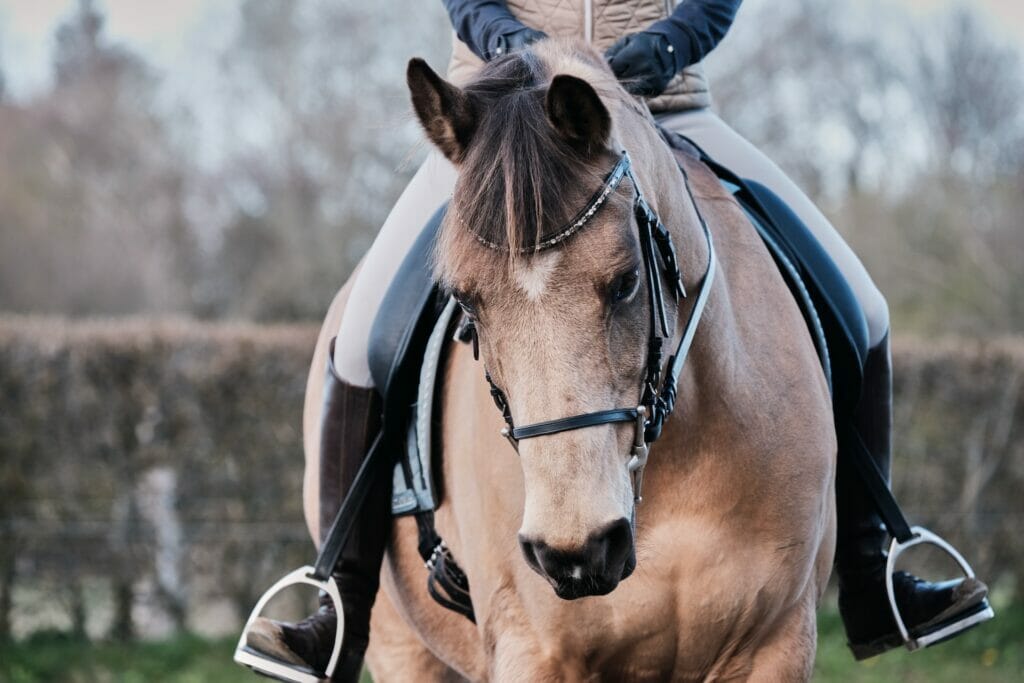 The best regions to find an Equestrian property in Portugal
Each of these regions offers unique advantages for horse enthusiasts:
North
The northern region of Portugal is known for its lush green landscapes and moderate climate, making it an excellent choice for equestrian properties. Areas such as Braga, Porto, and Viana do Castelo offer picturesque countryside with rolling hills and fertile pastures. You can find equestrian estates with spacious stables and ample grazing land. The region also has a strong equestrian community and access to riding trails.
Alentejo
Alentejo, in the south-central part of Portugal, is renowned for its vast plains and beautiful countryside. This region is a haven for equestrian enthusiasts due to its extensive open spaces, making it ideal for riding and training horses. You'll find equestrian properties with large estates, well-maintained stables, and riding arenas. Alentejo's warm climate and rich equestrian traditions make it a top choice.
Center
The central region of Portugal, including areas like Coimbra and Leiria, offers a balance between coastal beauty and rural charm. Equestrian properties in this region often feature a mix of rolling hills, forests, and proximity to the Atlantic Ocean. The region's moderate climate allows for year-round riding, and you'll find well-equipped equestrian facilities catering to various disciplines.
Algarve
The Algarve, in the southernmost part of Portugal, is famous for its stunning coastline and favorable weather. While it may be better known for its beaches, it also offers excellent equestrian opportunities. Equestrian properties in the Algarve typically come with well-designed stables, riding arenas, and access to beautiful trails. The pleasant climate ensures that you can enjoy horseback riding throughout the year.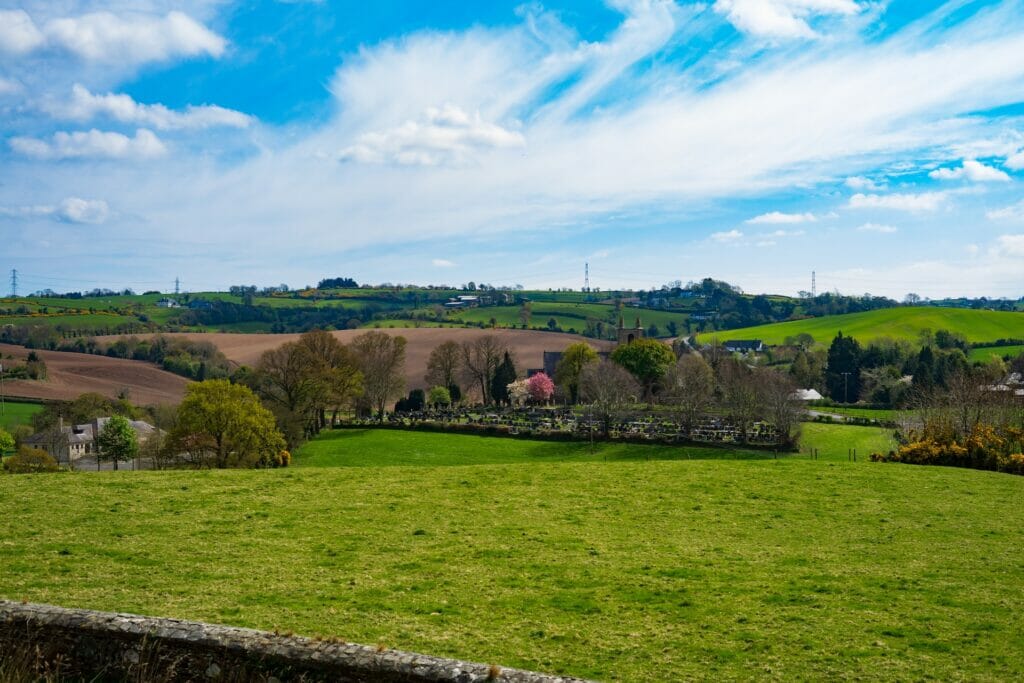 Advantages of purchasing an equestrian property in Portugal
Investing in an equestrian property in Portugal comes with several notable benefits, making it an attractive choice for horse enthusiasts and investors alike:
1. Picturesque Landscapes
Portugal offers a wide range of landscapes, from lush green valleys to rolling hills and coastal regions. Equestrian properties are often situated in picturesque settings, providing both a stunning backdrop and ample space for riding, training, and grazing.
2. Affordability
Compared to some other European countries, Portugal offers relatively affordable equestrian properties. You can find a wide range of options to suit different budgets, whether you're looking for a small horse farm or a grand equestrian estate.
3. Quality Equestrian Facilities
Many equestrian properties in Portugal are well-equipped with high-quality stables, riding arenas, round pens, and paddocks. Whether you're a professional rider or a hobbyist, you'll find properties that cater to your specific needs.
4. Trails and Riding Routes
Portugal offers an extensive network of trails and riding routes, allowing horse owners to explore diverse terrains and scenic routes. Whether you prefer coastal rides, forest trails, or countryside hacking, Portugal has it all.
5. Equestrian Tourism
Portugal's reputation as a tourist destination can benefit equestrian property owners. You can tap into the growing trend of equestrian tourism by offering riding holidays, horseback tours, or training camps, potentially generating additional income.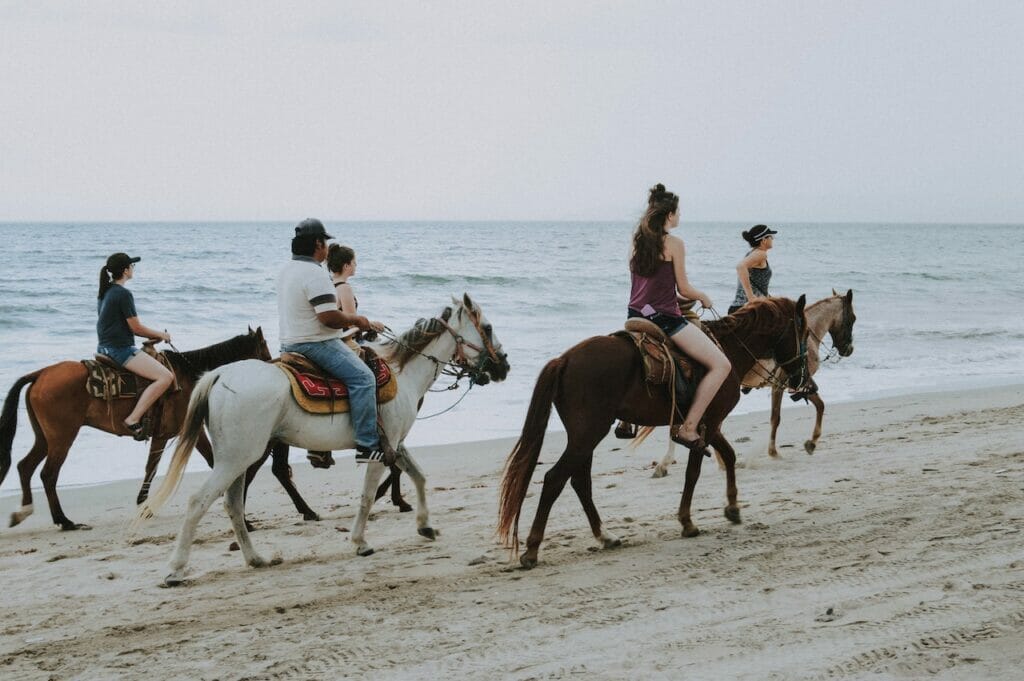 What to consider before buying an equestrian property?
When buying an equestrian property, there are several important factors to consider to ensure that the property meets your needs and preferences. 
Location
Choose a location that suits your lifestyle and equestrian activities. Consider proximity to urban amenities, horse shows, trails, and potential clients if you plan to run an equestrian business.
Acreage and Land Use
Assess the size of the property and its suitability for your equestrian needs. Ensure there is enough land for pastures, riding arenas, and any additional facilities you require.
Terrain and Pastures
Consider the quality of the land, drainage, and the condition of pastures. Well-maintained pastures are essential for horse grazing.
Access to Riding Trails
If you enjoy trail riding, check if the property has access to riding trails or is located near equestrian-friendly areas.
Water Supply and Drainage
Ensure there is a reliable water supply for both horses and property maintenance. Good drainage is crucial to prevent water logging in pastures and arenas.
Proximity to Services
Assess the proximity to veterinary services, feed stores, farriers, and other essential equestrian services.
Equestrian Community
Consider whether the property is located within a vibrant equestrian community. Nearby equestrian events and clubs can enhance your equestrian experience.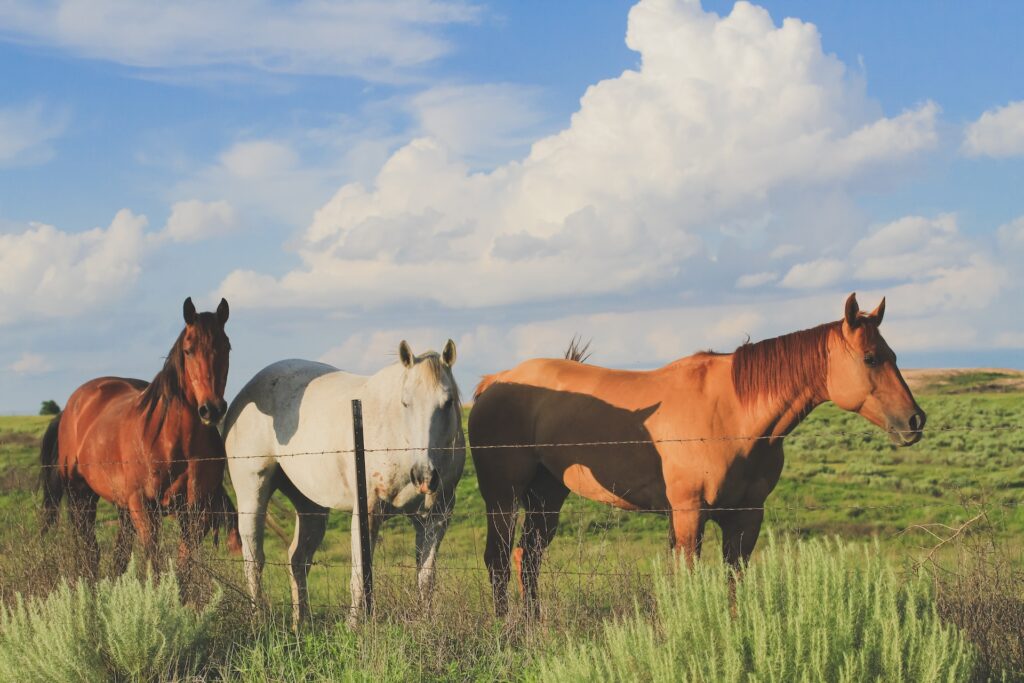 Why trust your investment with us?
Local Expertise
We know Portugal. Due to our extensive local knowledge, we believe that concentrating our services in a single country destination is the best way to give you the most thorough and useful information. 
Holistic Approach
One single channel of communication for the entire process. We provide you with a comprehensive service that covers all aspects of your move, from identifying the ideal residency visa to finding your new home or helping you to settle. 
Transparent Service
We recommend what's best for you based on an extensive process experience that saves time and money to clients. Our pricing is clear and competitive, and we don't sell services that make us more money.
Simple Process
Technology plays a very important role in our company. We minimize our clients' involvement in paperwork. We are customers ourselves and we know how to serve you.
Frequently asked questions about about equestrian centers in Portugal
What are the best regions in Portugal for equestrian enthusiasts?
Portugal offers various regions suitable for equestrian activities. Some popular ones include the Alentejo, Algarve, Lisbon region, and the northern areas near Porto.
What amenities should I look for in an equestrian property in Portugal?
Desirable amenities often include well-maintained stables, riding arenas, pastures, tack rooms, and easy access to riding trails. Adequate water supply and drainage systems are also essential.
Are there equestrian communities or clubs in Portugal to join?
Yes, Portugal has a vibrant equestrian community with various clubs, associations, and events. Joining these groups can provide opportunities for networking, learning, and enjoying equestrian activities.
Are there opportunities for horseback riding along the beach in Portugal?
Yes, some regions in Portugal, especially in the Algarve, offer horseback riding experiences along sandy beaches, providing a unique and memorable experience. Ut elit tellus, luctus nec ullamcorper mattis, pulvinar dapibus leo.
Are there financing options available for buying equestrian properties in Portugal?
Financing options are available through Portuguese banks or international lenders and the only difference for non-residents is that you may required to do a slightly higher downpayment.
Are there English-speaking instructors and guides available in Portugal?
Yes, you can find English-speaking instructors and guides at many equestrian centers, making it accessible for international visitors and expats.